In Hollywood, most filmmakers lend their brand name to the film they are involved with, be it direction, production, executive-production, writing etc. Belonging to a comparatively smaller circle of directors who let their films speak for them is Bennett Miller. While Miller's name might not help ring bells in the heads of most, the knowledge of his work and the association of his name to it post one's knowledge will surely lead one to do nothing else but revere the man with utmost respect. He is 48 years old, yet is only 3 films old (Capote, Moneyball & Foxcatcher) but each of those films is dealt in a way that would make one wonder if he's been doing it forever now.
Miller's foray into filmmaking began with 'The Cruise', a documentary about Timothy Levitch a.k.a. Speed. Timothy is a bus tour guide in the New York City and his descriptions of the city to the tourists take on a very unconventional form, intermingling deep philosophical insights of Levitch and buried history of the city. Shot in grainy black and white, the documentary lends a distinct, grim charm to the city of New York, which, as described in the documentary by Levitch, is an organism in itself. It was released to widespread praise, but didn't end up becoming a cult film, despite having all the qualities to be one.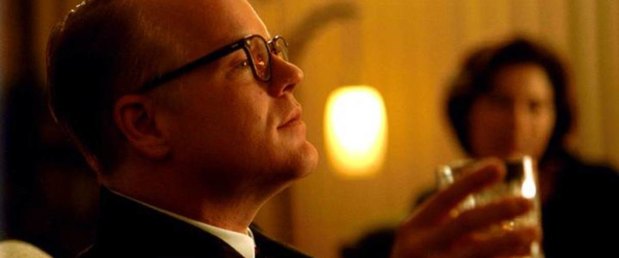 Capote (2005) marked Miller's entry into feature film direction and it took Hollywood by storm. Capote is a film that trails legendary writer Truman Capote's attempts to document the murders of Clutter family members by Perry Smith and Richard Hickock. The film deals with the special bond that forms over time between Capote and Perry, one of the murder suspects. Through heavily coaxing conversations over a span of few years, Capote is able to extract the details of the Clutter murders from Smith, which he turns into his non-fiction book titles In Cold Blood. The delicate relationship between the author and the suspect is in parts endearing which ultimately turns harrowing as Capote comes closer to fulfilling his self-interests. The film received universal critical acclaim and stands as a credible testimony to the finesse and dexterity of Miller as a director.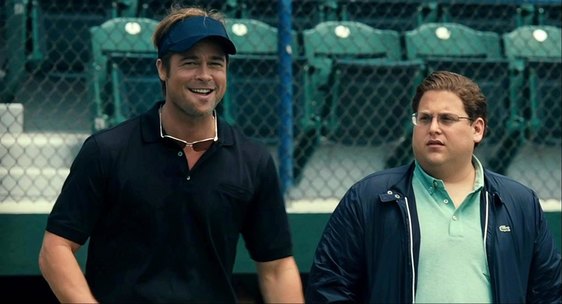 Then came Moneyball (2011), a film about the Oakland A's general manager Billy Beane. The film documents the attempts of Beane along with his trusted aide and assistant general manager of Oakland A's, Peter Brand, in building a perfect team in the face of raging opposition and resistance from other members of the team's administration. Written by Aaron Sorkin, who had, recently then, won the Academy award for Best Adapted Screenplay for Fincher's chilling drama, The Social Network, Moneyball helped create the brand of trademark Bennett Miller. Two geniuses have come together and the result was most likely to be astounding. And it is. The chemistry between Brad Pitt (playing Billy Beane) and Jonah Hill (playing Peter Brand) is sparkling and its amuses one as to how they manage to convey volumes by simply throwing gazes at each other. The film ended up contending for Oscars in major categories such as Best Director, Best Actor and Best film and Best Adapted Screenplay, along with others.
His latest offering, Foxcatcher (2014), is grimmer than the previous two. A hair-raising tragedy involving two Olympians and the eccentric, philanthropist and aristocrat John du Pont, Foxcatcher is solid proof of the fact that Miller is a master of emotions, even if conveyed through harrowing silences. This film returns yet again to the idea of professional relationships between men, taking it to a triangular dimension. The endearing episodes between Ruffalo-Tatum, the intense ones between Carrell-Tatum and the uneasy and frictional ones between Carrell-Ruffalo are crafted to perfection in their own way. You can almost sense the aura of the scene looming over your conscience (thanks to brilliant cinematography and adept music) and Miller manages to create an atmosphere that will curdle your blood and make your heart pound as if you are going through what the leading men of his film are going through. This film, bigger and better than his previous endeavors, managed to grab the Grand Prix for Best Direction at the Cannes Film Festival and was nominated in all the major Oscar categories as well.
Bennett Miller's films are bold and unnerving and don't necessarily make the audience feel good. You will be disappointed if you look for a balance of elements; the mood is set at the word go and Miller takes you on a singular journey that will make you a part of itself. A point to note is all of his films are based on highly determined people. The determination is infectious and their visible dedication makes us cheer for the glory of his characters. Interestingly, women are almost absent in all of Miller's films. The screen time of all this female characters in all the three films combined would span less than an hour. Even for Foxcatcher, he managed to sign the legendary Vanessa Redgrave up, where she only appears on the screen for just a few minutes (and nails it when she does so). Visibly a master of his craft, Miller is known for his intense editing procedures. He edited Foxcatcher for a year, locked up in his editing room. In this respect, he almost emulates his leading men in their thirst for perfection. Lesser known than many of his contemporaries, Bennett Miller is worthy of emulation for aspiring filmmakers and of more acclaim and attention for the world itself.
Read about other famous directors in the Inside the Director's Mind series: