The revival of the film-noir genre and bringing it to mainstream can easily be attributed to Coen Brothers. Their stylish yet nuanced approach to film-making has elevated them to a cult status now.
Joen Coen and Ethan Coen were born in Minnesota, and grew up re-making movies they saw on the television with a Vivitar Super 8 camera. Although their family was Jewish, their work doesn't mirror their culture and upbringing, except for 'A Serious Man' which has strong cultural undertones.
Joel Coen first worked with Sam Raimi as an Assistant Editor on the cult horror classic 'The Evil Dead'. Their first break, however, came later in 1984 when both brothers wrote and directed 'Blood Simple'.
A moody, edgy thriller about a man who hires a detective to kill his wife and her lover, Blood Simple is essential film-noir and a homage to the genre; a simple story with a layered narrative and plot twists, Blood Simple is where a person can start if they want to study the work of Coen Brothers. It catapulted them to fame, gaining awards at Sundance Film Festival. Next came movies like 'Crimewave', 'Raising Arizona' and another essential mob-cum-film noir classic 'Miller's Crossing', featuring such stars as Albert Finney and John Turturro.
More success came to them with 'Barton Fink', a haunting story about a playwright who gets invited to L.A to write a movie.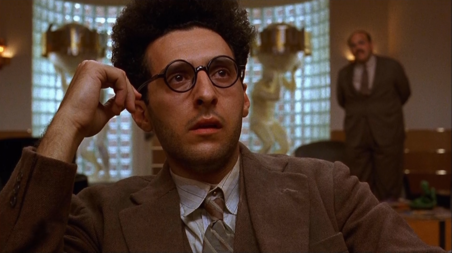 In 'Barton Fink', The Coen Brothers show a flipside to their own Hollywood success, by portraying the dark underbelly of film-city where dreams get crushed more often than not, under impossible demands of blood-sucking producers. Where talent has no meaning. The film is scary, and feels suffocating at times too, both by the impeccable camera-work of Roger Deakins (the brothers' long time partner) and John Turturro's excellent acting.
After a critical and commercial dud in 'Hoodsucker Proxy' Coen Brothers made a film which truly and spectacularly etched their names in cinematic history.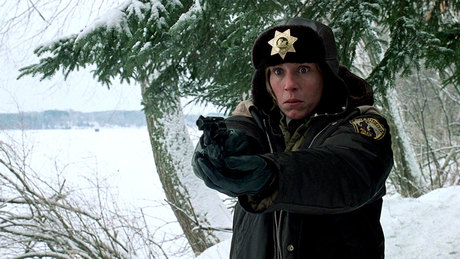 'Fargo' is a simple, unadulterated noir classic. Going back to their roots in their hometown Minnesota, they show a freezing winter and equally cold hearts and empty consciences. What makes 'Fargo' such a brilliant film is its inherent simplicity like the classic noir films of yore 'The Big Sleep' and 'The Third Man'. A desperate man employs criminals to kidnap his wife and ask her rich father for ransom. A grueling, twisted yet simple plot, told in rich, textured imagery. How far can a person go (pun intended) and how wicked can he get to wipe the stains of his own deeds?
After the success of Fargo, Coen Brothers tone and focus shifted. Rather than plot driven narratives, they now experimented more. A classic example of this would be 'O Brother Where Art Thou?' A humorous re-telling of Homer's Odyssey. An adventure comedy, 'O Brother Where Art Thou' is a beautiful film, and is worth watching for its clever use of folk-music, especially the song "Man of Constant Sorrow."
Further success came with 'The Big Lebowski' a movie which is actually very hard to explain in words, except that it is very, very cool, and which now has a cult following.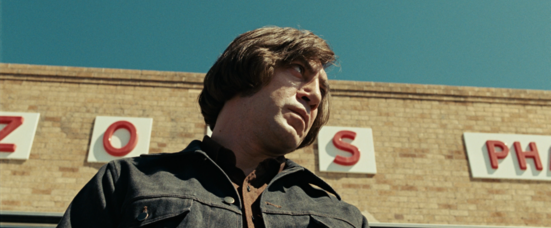 Finally, an Oscar success (Best Film and Director) came with the Western thriller 'No Country for Old Men', an adaptation of Cormac McCarthy's novel of the same name. A brutal, violent portrayal of the West with some terrific desert imagery, the movie is a study of the evil that resides in men. A somewhat extension of themes touched in Fargo, they dialed it up a notch here delivered a brilliantly constructed film, elevated by its central, antagonistic performance by Javier Bardem.
Returning to music, and keeping it a central theme this time, the siblings gave a mesmerizing but dark film in 'Inside Llewyn Davis'. Overall it touches the same things as Barton Fink: Artistic liberty, the almost inevitable disappointments, subsequent compromises and the plunge to the gloomy depths of depression. The movie brought Oscar Isaac in the limelight and the talented actor he already is, he is going places now.
Carefully deconstructing the above films would reveal the themes of these visionary artists. The characters in their movies are all normal individuals, haunted by their own deeds or paying the price for them. Be it William H Macy's character in Fargo, be it Sheriff Ed in 'No Country for Old Men' or be it the Dude Lebowski himself! Everyone is coming to terms with either their own shortcomings or of the universe around them. Coen Brothers' characters breath life into their films and their cleverly written scripts. They know they are artists, and they know the perils of experimentation in their own art form, but they also know that they are masters in their craft and hence, very less likely to fail.