He was just a teenager when he won a Video 8 camera in a film-making competition and which later he used to make various short films. At the age of 20, he made his first feature film ('A Fistful of Fingers'), a western spoof with limited theater release but enough to draw the attention of most of the prominent comedians and producers at that time. At the age of 24, he made one of the most talked sitcom British TV-Series ('Spaced') of it's time. And this was just the beginning of one of the most promising, original and modern-day film makers of our time.
Edgar Wright, aged 41, an English film maker, screenwriter, producer and actor who is best known today for his 'Three Flavours Cornetto Film Trilogy', which includes 'Shaun of the Dead' , 'Hot Fuzz' and 'The World's End'. Wright's films are acclaimed for their originality in scripts, good use black comedy, splendid camera work, catchy cinematography and superb music. He is known for asking many takes during filming and has been referred by his frequent collaborator (since 'Spaced'), Simon Pegg as "the perfectionist".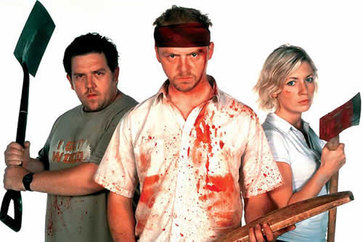 'Shaun of the Dead' : If we talk about modern-day zom-coms (zombie comedy), this movie will always be considered as the pioneer in re-establishing this genre in this era. With an original script, tons of dark humors, Simon-Nick Chemistry, Edgar managed to pull out an amazingly witty flick out of nowhere which not only managed to be a hit at the box office but received a universal acclaim.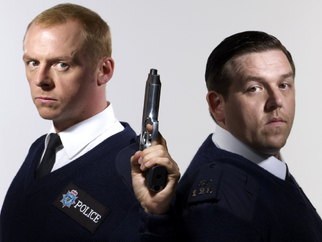 'Hot Fuzz' : His second installation of the "Cornetto" trilogy which is basically a buddy-cop , Action-comedy-parody movie. Honestly, it's only the brilliance of Edgar's visionary that he never sacrificed the plot or the characters for a laugh in this extremely goofy script which got him the thunderous applause world-wide. The chemistry between Simon Pegg & Nick Frost was again did the trick. The visuals here are stylish, 'drastically' mesmerizing with tons of laugh.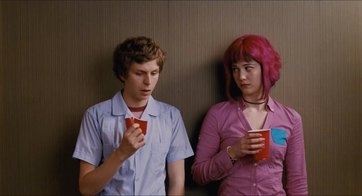 'Scott Pilgrim vs. The World' : With 'Scott Pilgrim', Edgar once again proved his firm hold in original film-making. It's an action-musical-comedy, based on a comic book where he successfully portrayed the comic characters into motion with some incredible visual effects and cinematography. It's a unique movie with lots of fresh elements, wildly entertaining and consistently funny at the same time.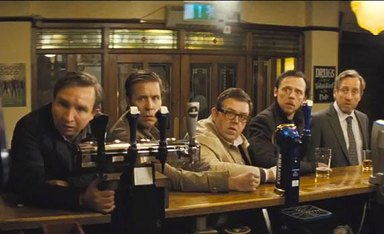 'The World's End' : Edgar decided to reunite his frequent 'inmates' once again to make his final installation of his "Cornetto" trilogy. It's a 'Sci-fi Comedy' depicts a reunion of couple of friends after 20 years and how they go through the unwanted events. this movie has got some unique sense of humor where Edgar tried to blend in sadness and silliness with some slapstick violence. Simon pegg gave arguably his best performance and his chemistry with Nick is just unbeatable.
Apart from filmmaking , Edgar wrote a couple of notable screenplays (along with all his own movies) which includes Steven Spielberg's 'The Adventures of Tintin : The Secret of The Unicorn' and upcoming Marvel Superhero film 'Ant man'.
Edgar's films are like a breath of "fresh air" in this overly crowded genre of 'Comedy' and he stands tall among all other contemporary film-makers for his exceptional qualities. He proved with his films that when it comes to humor, he can give you all the flavors by mixing it with other human emotions to make that unique & hilarious by keeping his classiness & craziness intact. No wonder, he is arguably one of the best directors of our time and one of the greats in the making.
Anticipated Upcoming Project : 'Baby Driver' (TBA)
Influences : An American Werewolf in London (1981), Blow Out (1981), The Evil Dead II (1987), Brazil (1985), The Discreet Charm of the Bourgeoisie (1972), Eyes Without a Face (1960), Head (1968), Peeping Tom (1960), Rushmore (1998), Le Samourai (1967), This is Final Tap (1984), Walkabout (1971), Two-Lane Blacktop (1971), Raising Arizona (1987), Run Lola Run (1998), Dirty Harry (1971), Raiders of the Lost Ark (1981), Hard Boiled (1992) and The Good, the Bad and the Ugly (1966)