'The Dark Knight' is arguably the most popular movie of the 21st century. It rarely happens that a film is loved by everyone .. from critics to Hollywood to general audiences. When a film is as popular as 'The Dark Knight', every aspect of it scrutinized. What was the production like? Who was the first choice to play a certain character? What changes were made to the script? All these questions arise in the minds of both fans and skeptics. Therefore, we decided to put together a list of 15 facts that we feel you may not know about (despite the scrutiny) 'The Dark Knight'.
1. In preparation for his role as The Joker, Heath Ledger hid away in a motel room for about six weeks. During this extended stay of seclusion, Ledger delved deep into the psychology of the character.
2. Ledger's interpretation of The Joker's appearance was primarily based on the chaotic, disheveled look of punk rocker Sid Vicious combined with the psychotic mannerisms of Malcolm McDowell's character, Alex De Large, from A Clockwork Orange (1971).
3. Heath Ledger directed both homemade videos that the Joker sends to GCN himself. The first video involving the fake Batman, was done under Christopher Nolan's supervision.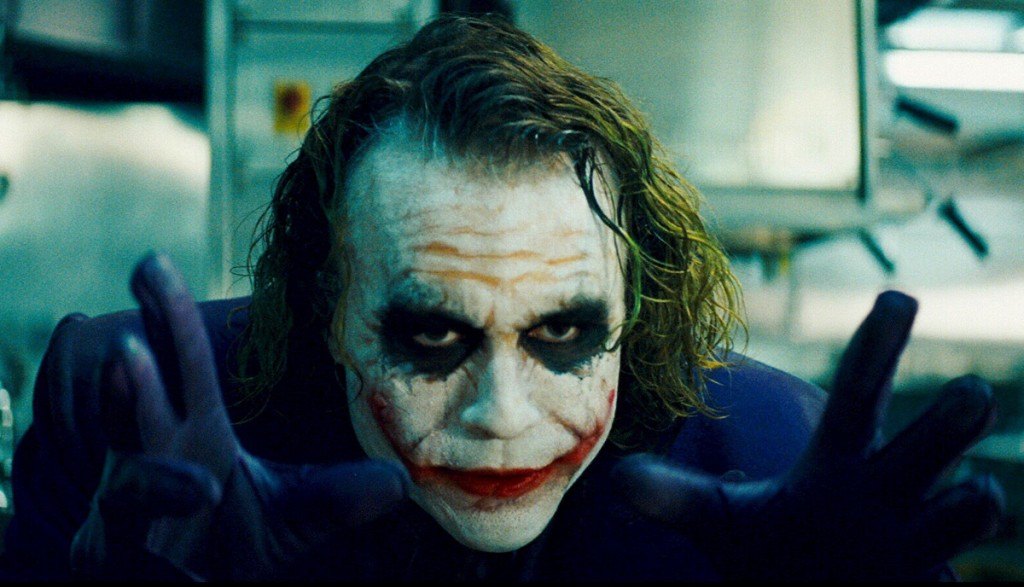 4. Heath Ledger kept licking his lips, because the way he speaks during his performance, requires him to have a moist mouth. Many people said it was a habit of his own beforehand, (which it was), however, he ensured he did it "a lot more to keep his performance consistent".
5. Heath Ledger had interviewed Jack Nicholson personally about his role as The Joker in Batman (1989), and Nicholson said "The role of being The Joker will haunt you, the role is so dark, that you probably won't be able sleep".
6. While the movie was filming a chase scene on Lake Street, the Chicago Police Department received several calls from concerned citizens stating that the police were involved in a vehicle pursuit with a dark vehicle of unknown make or model.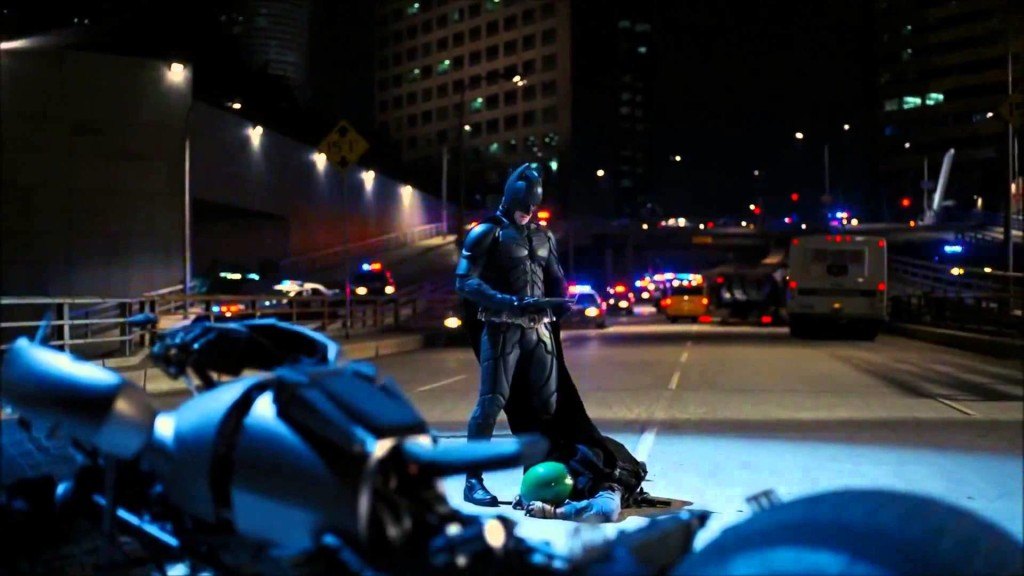 7. While the film is dedicated to Heath Ledger, it also bears a dedication to Conway Wickliffe, a stuntman who was killed, when the car he was driving crashed.
8. While filming the chase scene with the Joker and the SWAT vans, one of only four IMAX cameras in the world at that time was destroyed.
9. Christopher Nolan and his co-writers, Jonathan Nolan and David S. Goyer, made the decision very early on not to explore The Joker's origins. This was so the character could be presented as an "absolute".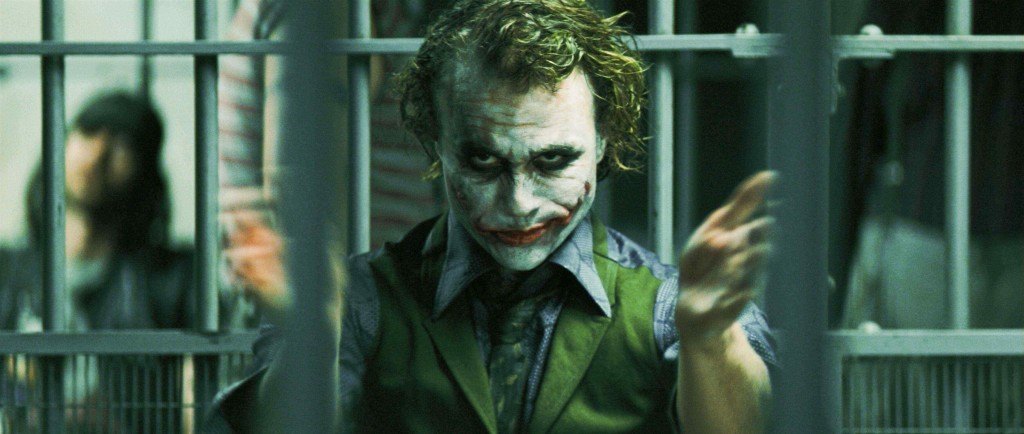 10. The Joker make-up was composed of three pieces of stamped silicone, which took less than an hour to apply to Heath Ledger on each day of shooting.
11. It is the comic book film with the most Academy Award nominations (eight).
12. Matt Damon was offered the part of Harvey Dent, but had to turn it down because of a schedule conflict with Invictus (2009),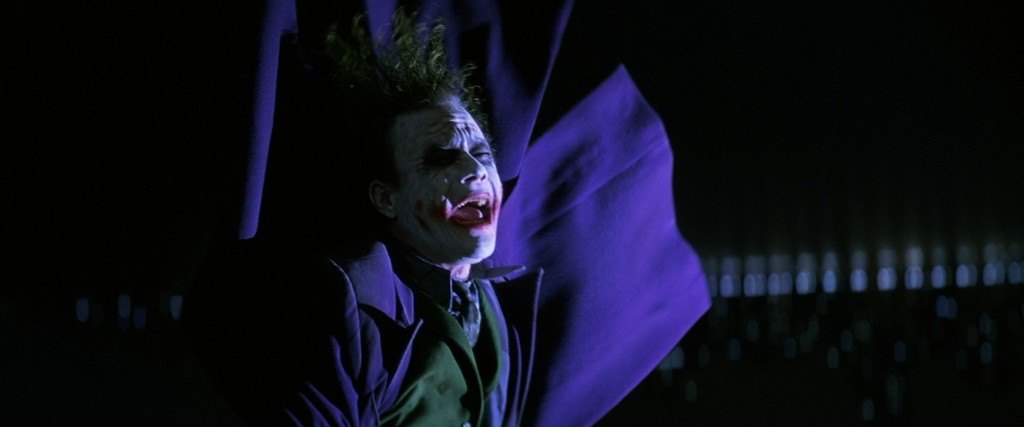 13. The final fight scene between Joker and Batman was shot in the Trump Tower (yes, Donald Trump) in Chicago during its construction.
14. 39 vehicles are crashed, shot, blown up, bumped, or otherwise involved in some sort of violence in this film.
15. Off-duty Chicago police officers played Gotham police officer extras, along with officers from Elyria, Ohio, Hammond, Indiana, Buffalo Grove, Illinois, and Joliet, Illinois.
Read More: 10 Interesting Facts You Didn't Know About Christian Bale