Nancy Meyers' 'The Intern' is the kind of feel-good movie that one always loves to revisit. It's light, it's heartwarming, but it also reminds us of the simple things in life with its unique premise. It's both refreshing and reflective, and has a way of making us believe that we've got this, we have time, and we can do whatever we want to. Meyers achieves all of this in an effortless manner, just like she has previously with her films like 'The Holiday' and 'It's Complicated'. But what makes 'The Intern' different from the rest is that it is not a romance. Instead, it portrays a unique multi-generational relationship between two very different individuals in a workplace scenario, with the easy, heartfelt onscreen chemistry between Robert De Niro and Anne Hathaway.
'The Intern' centres around a 70-year-old retired man who takes up a job as a senior intern at an e-commerce fashion startup run by a driven young woman. The film is somewhat predictable, and also lacks any major conflict. But it still serves as a heartwarming watch, that offers you characters you would love to sit down with and talk to.
The movie got mixed reviews from the critics, but largely became crowd favourite because of its feel good nature and refreshing premise. Despite this, the film is not likely to get a sequel. 'The Intern' stands well on its own, it is light and breezy, and does not really give any room for a sequel. There is also the fact that Nancy Meyers never works with sequels. These are more than enough reasons for it not get one. But of course, there is always that "what if" that lingers. We can always imagine what it could be like.
The Intern 2 Plot: What Can It Be About?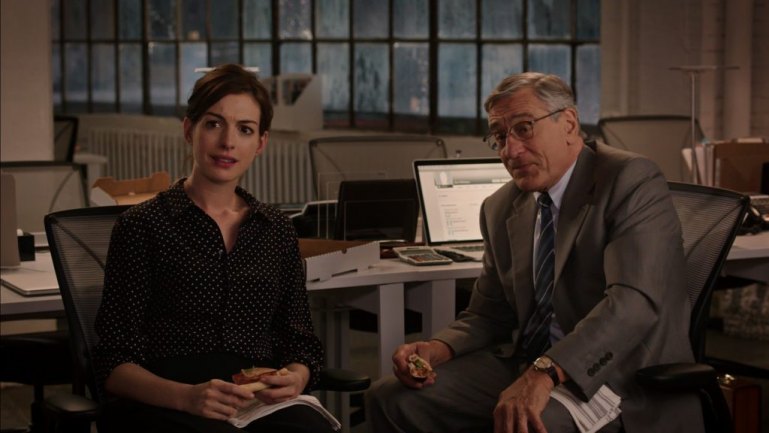 'The Intern' brings back some of that sweet feel-good nostalgia that Meyers always manages offer through each one of her films, despite their flaws. But along with leaving one feeling warm and fuzzy, the film also offers a refreshing premise. It centres around Ben (De Niro), a 70 year-old retired widower who is bored of his life and decides to apply for an internship. Jules (Hathaway) is the founder and CEO of a e-commerce fashion startup who agrees for a community outreach program to hire seniors as interns at the firm. What follows is a meaningful friendship between the two and some touching life lessons.
The film shows Ben as a warm, charismatic old man. He quickly wins everyone over at the firm that is completely filled with youngsters. Jules is initially sceptical of him, but eventually opens up, and the two strike an unlikely friendship. While Ben is trying out something new for the first time, Jules is struggling with her work and marriage. She is passionate and ambitious, but fears that she may lose her marriage in the process, and nearly gives up her position as the CEO. She changes her mind after her conversation with Ben. It is also subtly revealed that she is separating from her husband who she learns is having an affair. It wouldn't be a surprise to say that the film has a heartwarming happy ending.
Now, if at all there is a sequel to 'The Intern' it could take two directions. It could either work as a continuation of the narrative, and further explore what happens with Jules and Ben, especially now that she has potentially walked out of her marriage, and decided to continue holding her position as the CEO of her firm. Or, it could take an entirely different direction, and explore a new, but connected narrative that introduces new characters and storyline.
To be honest, I am a little torn about both the directions the sequel could take as on one hand, I don't want to leave the characters of Jules and Ben behind as they are just so heartwarming to watch. But on the other, I am not sure how much their narratives can be explored further without introducing new stories and characters.
The Intern 2 Cast: Who Can Be In It?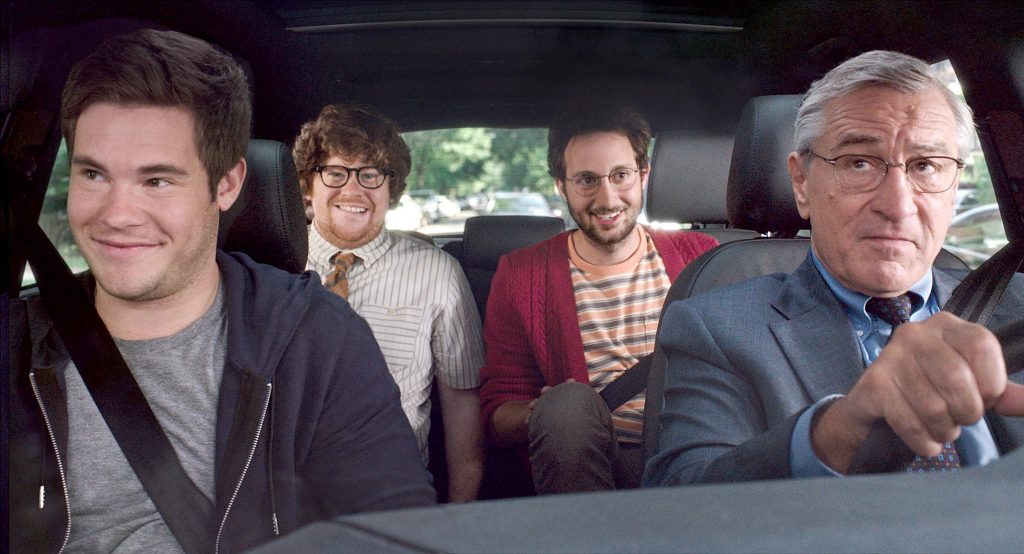 'The Intern' is an absolutely delicious treat to watch. This is, of course, largely due to the lovable but flawed characters it brings to life, and the easy, warm chemistry between them. The film stars Robert De Niro as Ben and Anne Hathaway as Jules. It also stars Rene Russo, Anders Holm, Andrew Rannells, Adam DeVine, Zack Pearlman, and Nat Wolff in supporting roles.
Now, if we ever get our sequel to 'The Intern', I would love to see more of that De Niro and Hathaway chemistry, also because it's kind of refreshing to se De Niro in a warm, less complex role for a change. We could also mostly see the other characters reprising their original roles as none of them die or leave, except maybe Anders Holm as Matt. Unless Matt tries to save his marriage with Jules in the sequel. We should definitely also expect new cast members added to the team as it very likely that new characters will be introduced in the sequel.
The Intern 2 Crew: Who Can Be Behind It?
If there is ever a sequel to 'The Intern' it should definitely have Nancy Meyers directing it. Meyers always manages to offer warm, heartfelt stories that make people feel genuinely happy despite the film's flaws. This can been see all the way from the 90s childhood classic, 'The Parent Trap' to the unusual yet cliched romcom, 'Something's Got to Give', and all the way to 'The Intern'. The only thing though is that Meyers never works on sequels. So, having her direct a sequel to 'The Intern' is almost an impossibility. But we can always hope for it to happen someday.
The Intern 2 Release Date: When Can It Premiere?
Getting a sequel to 'The Intern' is a near impossibility keeping in mind that Meyers does not do sequels, the fact that there have never been talks or speculations about one, and of course because the film leaves almost no room for one. But it could happen someday if Meyers decides to explore this uncharted terrain of making sequels to her films, and if there are new characters and concepts that can be a valuable addition to this feel-good feature. If at all the film gets made, one should only expect 'The Intern' 2 to release sometime in 2024 or later.
Read More: Upcoming Anne Hathaway Movies