'Good Witch' has been a defining element for the Hallmark Channel, as the success of the fantasy series pushed the network's popularity to new heights. Based on the characters by Rod Spence, the show is developed by Craig Pryce and Sue Tenney. It follows Cassie Nightingale and her daughter Grace who have magical abilities. Their life takes an unexpected turn when Dr. Sam Radford and his son move to the fictional town of Middleton. The show is based on a film series of the same name.
The comedy-drama is loved for its heartwarming and sentimental quality, which makes it an ideal show to watch with family- a classic trait of Hallmark productions. People particularly enjoy the series for its lovable characters and the charming small-town setting. First released on February 28, 2015, the show has delivered seven successful installments. So, is there a season 8 on the horizon? Here is what you need to know!
Good Witch Season 8 Release Date: Renewed or Canceled?
'Good Witch' season 7 released on May 16, 2021, on the Hallmark Channel, with the season coming to a close on July 25, 2021. The seventh installment consists of ten episodes that are roughly 48 minutes long.
With regard to the eighth season, you might be disappointed to learn what we have found. On July 9, 2021, it was confirmed that the seventh season would be the show's final outing. The Senior Vice President of Programming & Development at Hallmark Channel, Randy Pope, made a statement saying, "'Good Witch' has enchanted viewers for over a decade with eight original movies, in addition to the seven-season series. We thank our leads whose chemistry and talent made 'Good Witch' such a beloved and uniquely special viewing experience: Catherine Bell, who has brought the inimitable Cassie Nightingale to life for 13 years, and James Denton, who as Dr. Sam Radford has added so much charm and humor to the series. We also extend our gratitude and thanks to the entire cast and crew for their dedication and hard work."
No specific reason was given as to why the show was brought to an end. However, it is worth noting that the ratings and viewership numbers had dropped considerably in season 7; the final cycle drew in about 1.54 million viewers. This might have something to do with the cast shake-ups. Bailee Madison, who plays Cassie's daughter Grace, stepped down as a series regular after season 5 but made an appearance in the final season. Taking into consideration that the young actress is one of the mainstays in the first five editions of the show, many viewers might have lost interest after her departure.
In a live video on Facebook, Catherine Bell (Cassie) and James Denton (Dr. Sam Radford) opened up about whether or not the production team was prepared for the series to end. Bell revealed, "We did two versions [of the ending]. We didn't know we were not coming back, but there were two options. I guess they do that sometimes." This suggests that to a certain degree, the ending was planned so that the plotlines could be wrapped up neatly in case the show was not recommissioned. We are glad they did that because it has been confirmed that 'Good Witch' season 8 is officially canceled.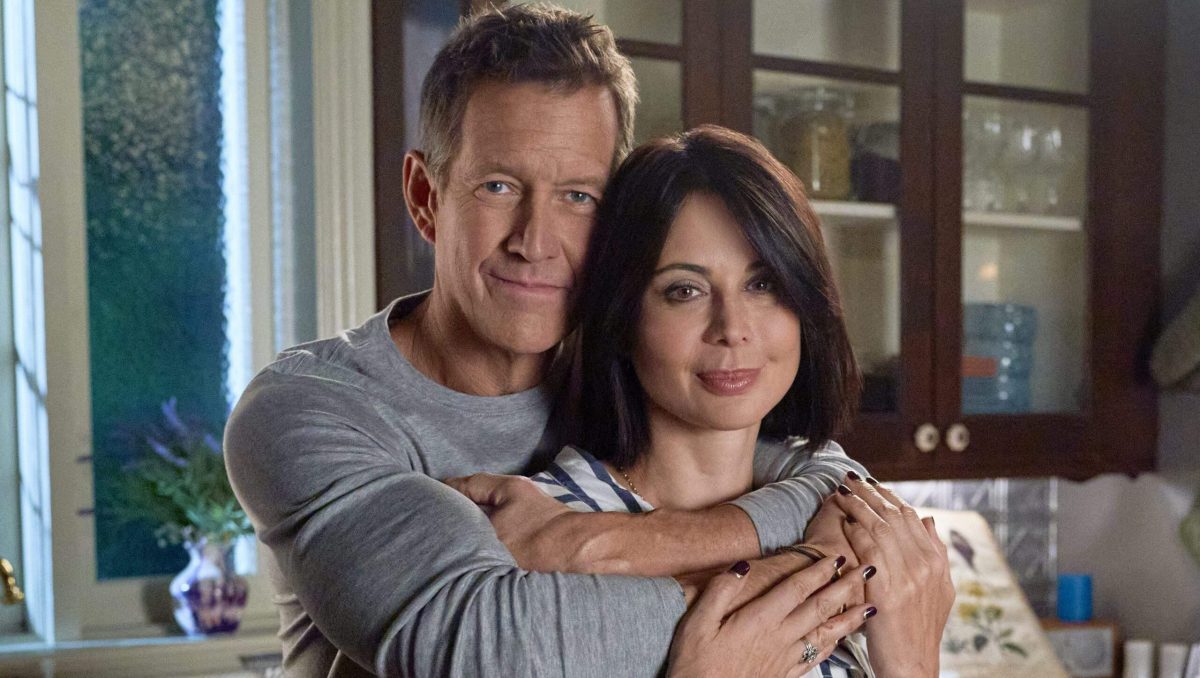 The leading cast members shared how they felt about the series coming to an end. Denton told Deadline, "It would be unseemly to complain about your show being canceled after seven seasons, and I won't. I've been very fortunate to have been on other long-running series, but 'Good Witch' was special." He thanked the fans for their devotion and also acknowledged their disappointment. He ended by saying, "The producers treated us extremely well, and I'm happy to still have two movies to make with the network, so I'm not saying goodbye to the Hallmark audience yet." On the other hand, Bell took to social media to express her gratitude for getting the opportunity to work "with the KINDEST and most talented, cast & crew, producers, network!"
As stated by Denton, this might not be the last time we see these actors. The channel considers them a part of the family, and some familiar faces from the show are reportedly in talks with the bosses for future projects. So, it is only a matter of time before you see these talented actors on your screen once again.
Read More: Where Is Good Witch Filmed?