'H' is a French sitcom that follows the eccentric misadventures that take place at a dysfunctional hospital in Paris. The lives of the reckless, inept medical team as they go about their day-to-day professional – or unprofessional, with the surgery imprecisions we witness along the way – lives serve for a premise that ensues sheer hilarity. Think of it this way: what would happen if 'The Office' took place in the world built by 'The Grey's Anatomy'. If that doesn't pique your curiosity, we don't know what will. For those of you wondering what inspired the title of the show, it encapsulates the three words that best summate the series: 'Humour', 'Histoire et Hôpital' (Humour, Story, and Hospital).
The French sitcom first premiered on 24 October 1998 on Canal+ and TV5 (Canada). It ran for a good four seasons before airing the finale for season 4 on 20 April 2002. It didn't get picked after that. Cut to 2020, Netflix has premiered 'H' on the platform on 1 September, extending the frontiers of the audience by opening up the show to a whole another generation. With Netflix picking up 'H', fans are excited to know whether there will be a revival or not. Let's consider the possibilities of getting an 'H' season 5.
H Season 5 Release Date: Renewed or Cancelled?

Hilarious hospital series filled with brilliant cast choices including Aimé (played by Eric Judor), Jamel (played by Jamel Debbouze), Sabri (played by Ramzy Bedia), Clara (played by Sophie Mounicot), and of course, Dr. Strauss(played by the incredible Jean-Luc Bideau), was ahead of the time, where people were still getting introduced to the classic sitcom format we so often nowadays see. Shot with multi-cameras with physical sets designed pre-made, a fixed set of characters carrying over from episode to episode, filming in public – all these details have become increasingly synonymous with the definition of sitcoms as we know it. 'H' embraces all the format and plays on its best strengths, which shines on almost each of the scenes.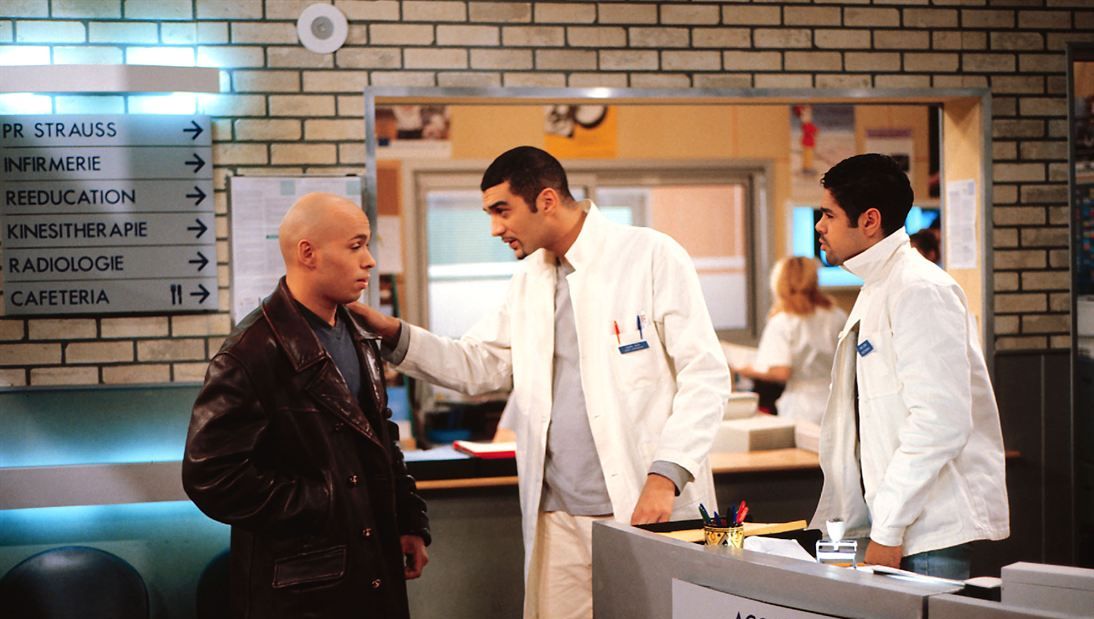 While the trio of Eric, Ramzy, and Jamel is at the core of the story, the side characters are treated with as much care. Every episode is 22-minute long and flows perfectly into the next one. While every other season contained 20 episodes on an average, season 4 only had 11 episodes, leaving the viewers wanting more. The season finale is complete in and of itself, but that doesn't necessarily rule out the possibility of kicking another season off of that ground.
The ultimate episode sees Sabri Saïd (played by Ramzy Bedia) struggling to cover up for the chaos he initiated, while Clara and Prof. Strauss are in trouble as they consume poisoned food. It seems the episode was set up for season 5, but unfortunately, didn't get renewed. With an ensemble as wacky as this, it's hard not to imagine more episodes unraveling the turmoil they have the potential to bring about.
It's been 18 years since that last episode aired, but perhaps Netflix will consider resurrecting the show if it gets a positive response. As of now, it doesn't seem like there will be an 'H' season 5. Fans will have to content themselves by diving into the re-runs of the show on Netflix.
Read More: 7 Best French TV Shows on Netflix Right Now