Created by Scott Ryan, 'Mr Inbetween' is an award-winning Australian crime series that first premiered in the USA on September 25, 2018, on FX. Subsequently, it released in Australia on October 1, 2018, on Fox Showcase. The show is based on the 2005 film 'The Magician,' which is also created and written by Ryan. The dark comedy series revolves around Ray Shoesmith, who struggles to strike a balance between his demanding personal life and his career as a criminal for hire.
The Australian series has received a roaring response from critics and viewers, specifically for its writing, performances, dialogues, direction, and setting. Moreover, its sharp use of dark comedic tone has been highly praised. The show was named in the Best of Fall 2018 TV list by The New York Times. It is hardly surprising that you are eager to know if there will be a season 4. So, here is what we've got!
Mr Inbetween Season 4 Release Date: Renewed or Canceled?
'Mr Inbetween' season 3 landed on May 25, 2021, on FX, with the season coming to a close on July 13, 2021, after airing nine episodes. Each episode has a running time of 23–29 minutes each.
With regard to the third season, we have news. On May 26, 2020, the show was given the thumbs up for the third season, which was also announced as the show's final run. But the good news is that it has wrapped up exactly how the series creator and star Scott Ryan wanted it to. In an interview with The Sydney Morning Herald, he said, "If I felt I could make another season and it would be as good as the others, I'd do it in a heartbeat. But I don't want to make something that's a pile of garbage." This establishes that he did not want to dilute the quality of his work and explains why the show has come to an end after three seasons.
Ryan first came up with the central character, Ray Shoesmith, in the late 1990s, but the character was introduced to the world in 2005 with the film 'The Magician.' Despite the show being his passion project for decades, Ryan only figured out that he wanted to conclude the series around the time he was filming the second season.
Most people find it hard to part with the character they have been attached to for so long, but not Scott Ryan. According to him, "It feels like it's time to do something else now, you know?" Later in the conversation, he threw more light on this statement. "When you're writing every season yourself, and then you've got to turn around and act in it, and then you've got to do all the other stuff that comes with it, it just takes over your life to a point where you can't really do much else," he said.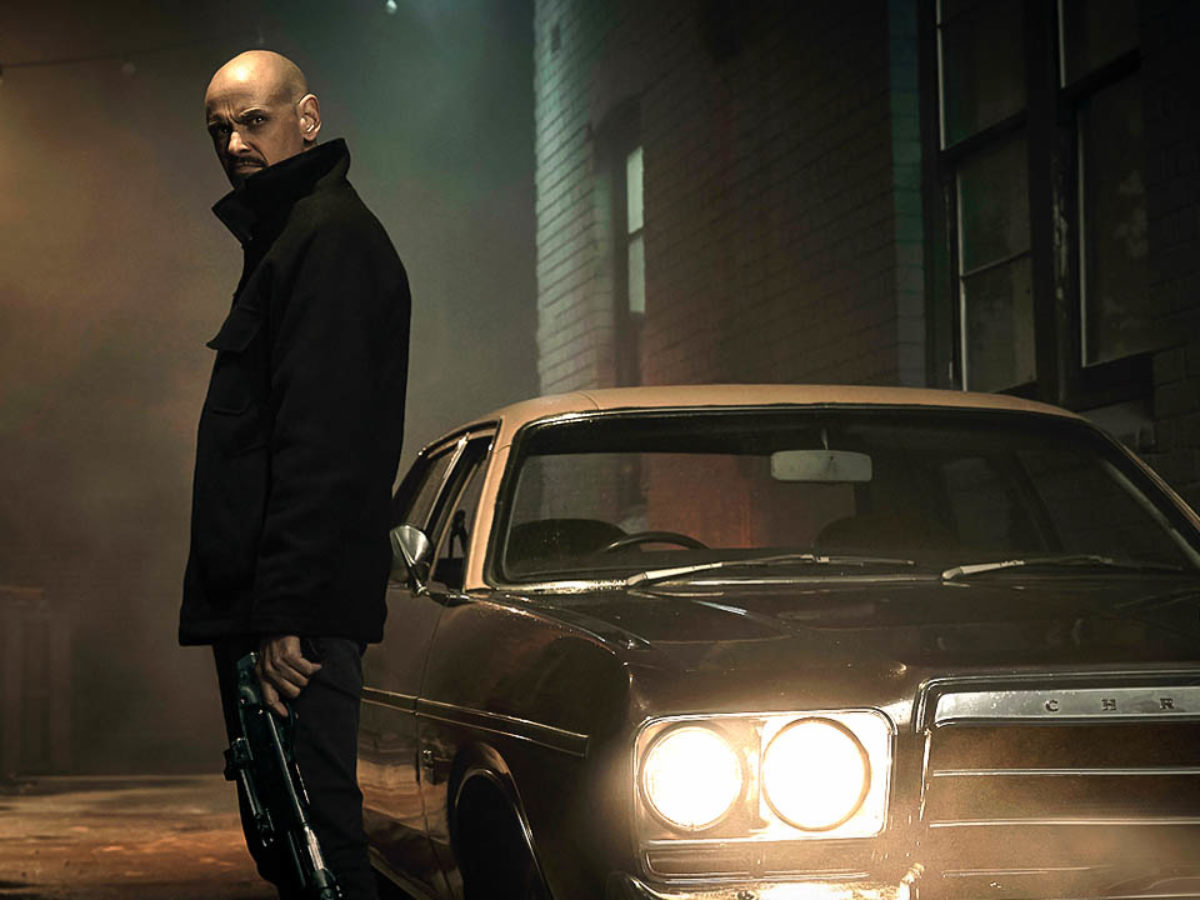 Ryan shared his expectations from the show, "I think it's going to find its audience after it's finished." The actor and writer stated that he began watching 'Breaking Bad' much after the show had concluded, so he predicted that his series might also garner a wider audience with time. There is no doubt that Ryan is right because check out who is a big fan of the series- yes, it is Russell Crowe!
Finding myself binge watching
Mr Inbetween… again.
Great show.
Scott Ryan, Brook Satchwell, Nicolas Cassim (amazing),Justin Rosniak, Damon Herriman … what a cast.

Directed by Nash Edgerton.

— Russell Crowe (@russellcrowe) June 12, 2020
Ryan is reveling in his success now, but he did not have it easy. He recalled, "There were a lot of people who said it couldn't be done, it shouldn't be done, you shouldn't be in it – and then you win awards for acting, which is the thing that they basically didn't want you to do, and you think, 'well, screw you.'" He added that it felt good to receive validation and know that all the effort was worth it. Looking at everything, it is unlikely 'Mr Inbetween' season 4 will ever get made.
But if you think you have seen the last of Ray Shoesmith, we would not bet on it. In an interview in May 2021, Ryan teased the possibility of the character resurfacing unexpectedly. However, the actor and screenwriter revealed to The Sydney Morning Herald that he already had a script in hand for another production, which includes his signature Australian humor and violence. In addition, he stated, "I don't want to shock people too much, but a romantic black comedy is definitely on the cards." So all you Scott Ryan fans need not be disappointed since the talented multi-hyphenate has some interesting projects up his sleeve.
Read More: Is Mr Inbetween a True Story?