When asked about her greatest fear, Isabelle Huppert once said that it is to be locked in an elevator! On the contrary, there are very few female actors in the history of world cinema as daring as Huppert. Enough of a solid reason for writing the detailed upcoming movies list about this gem of an actor, who has earned unmatched glory and wins with her filmography.
As an actor known to be prepared to do anything to act, Huppert has been nominated for a Ceaser for a record 16 times! Almost all her characters keep an enigma that hides deep-rooted feminine insecurity. No other female actors could elevate cinematic performance as a dialogue between the actor as a person and her character persona. Here is a short list of Huppert's most awaited flicks for the year. At this point, the question that might be circling your mind is what is the next Isabelle Huppert movie? Well, the good news is that we have a clear answer to that question. Here's the list of upcoming Isabelle Huppert films scheduled to release in 2019 and 2020. We can only hope that the latest Isabelle Huppert movie could be as good as some of her recent ones.
1. The Golden Youth (2019)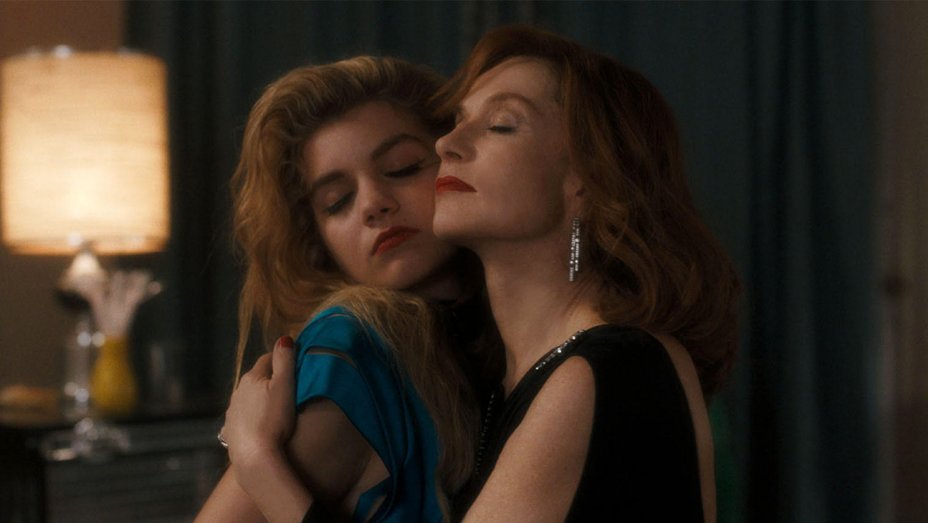 Eva Ionesco's second directorial, 'The Golden Youth', has Isabelle Huppert playing the bourgeois housewife in the Paris of the late 70s. The movie, which had its international premiere at Rotterdam, generated mixed reviews about Huppert's performance. But, the older couple Lucille and Hubert together, played by Huppert and Poupaud, garnered critical acclaim. The movie also has the sixteen-year-old deserter Rose and her teen boyfriend Michel. 'The Golden Youth' unfolds as the two pairs meet and mingle to form a foursome that slowly sinks into money, parties, intoxicants, and lust.
The Golden Youth is Ionesco's second collaboration with Huppert. Her debut, 'My Little Princess', had Huppert playing the infamous artist mom, who took nude photos of her teen daughter. Even though 'The Golden Youth' disappointed a few Huppert regulars, it has its intense Huppert moments of tricky emotions and hidden motives.
2. Blanche-Neige (Post Production)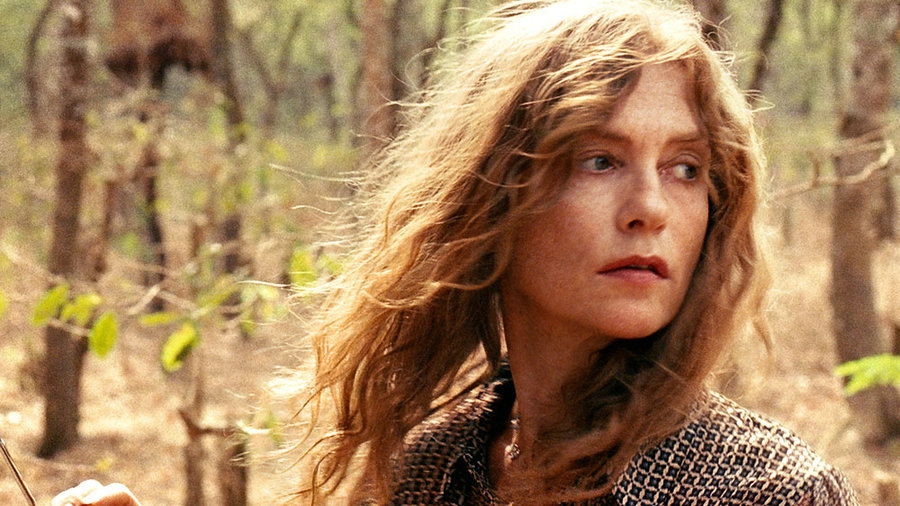 Blanche-Neige, aka Pure as Snow, which is in the post-production stage, will have one of Huppert's darkest avatars in recent times. She plays Maud, a stepmother with dark shades in the movie. Touted as an erotic comedy, Blanche-Neige is directed by French director Anne Fontaine and inspired by the tale of Snow White.
The movie also has Lou de Laâge, Benoît Poelvoorde, Vincent Macaigne, Charles Berling, Jonathan Cohen, Damien Bonnard, and Pablo Pauly in key roles. Huppert's evil stepmom, Maud will be seen conspiring to get rid of the beautiful and young Claire, played by De Laâge, as the latter's youth triggers uncontrollable wrath in her. The plot takes a wrong turn when Maud's young lover falls for Claire. Maud moves Claire to a distant farmhouse where she would be tested by the seven princes.
3. Frankie (2019)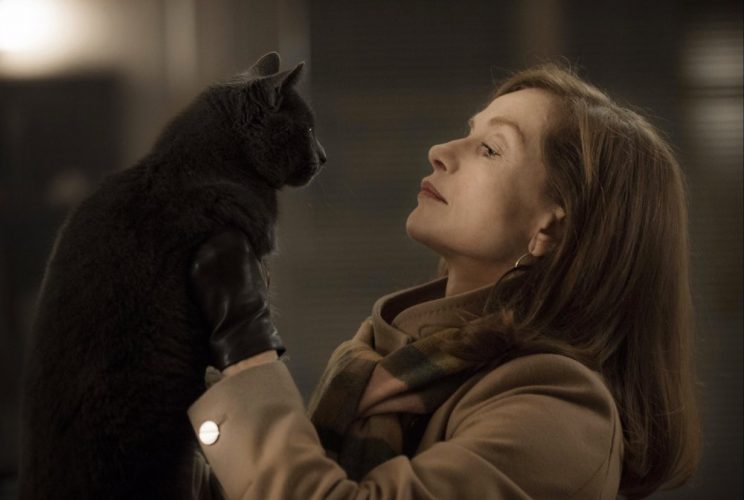 'Frankie' is among the most anticipated films of the year for more than one reason. Besides Isabelle Huppert, the movie caught headlines for its director Ira Sachs, who is known for Little Men and Love is Strange. The movie was first named 'A Family Vacation' and then renamed as 'Frankie'. The important cast members include Brendan Gleeson, Marisa Tomei, Greg Kinnear, Jérémie Renier, Ariyon Bakare, and André Wilms.
Canned completely in Sintra, near Lisbon, with a Portuguese crew, 'Frankie' explores the labyrinth of familial threads tested by a major happening during one day of a vacation in the town of Sintra. The cast includes three generations of characters and marks Sach's first outing with Huppert. 'Frankie' has already topped many lists of the year as viewers are curiously waiting to experience Ira Sach's intimate narrative style blending with Huppert's deceptively subtle emotive methods.
Read More: Upcoming Women Movies
4. La Daronne (Post Production)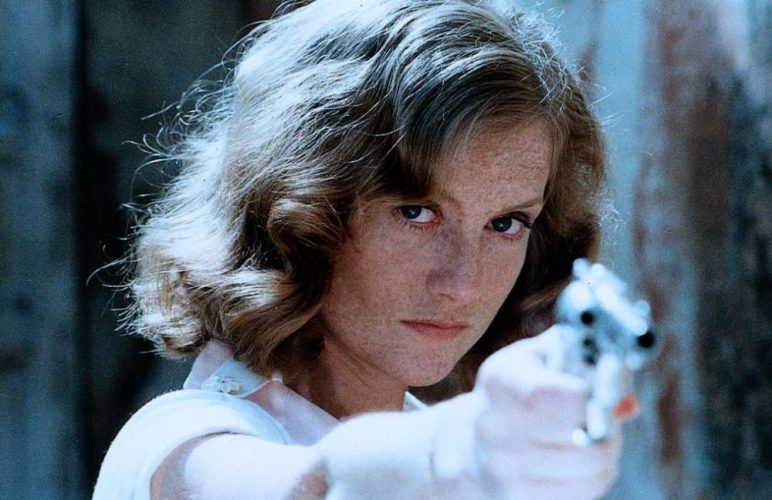 When reports suggesting Isabelle Huppert playing a drug dealer in 'La Daronne' surfaced online last year, it created quite a buzz surrounding the project. Reports also revealed that it will be a crime comedy directed by Jean-Paul Salome and is based on Hannelore Cayre's novel.
Set in the shady backdrop of Paris, 'La Daronne' has Huppert playing Patience Portefeux, a French-Arabic translator and an anti-drug squad member. Her mundane life catapults when a pack of cannabis falls into her possession after a failed drug deal. The rest of the movie chronicles Patience's gradual growth as a well-known drug dealer in the Paris underworld. Huppert reportedly learned Arabic for the translator role in the movie.
5. Luz (2019)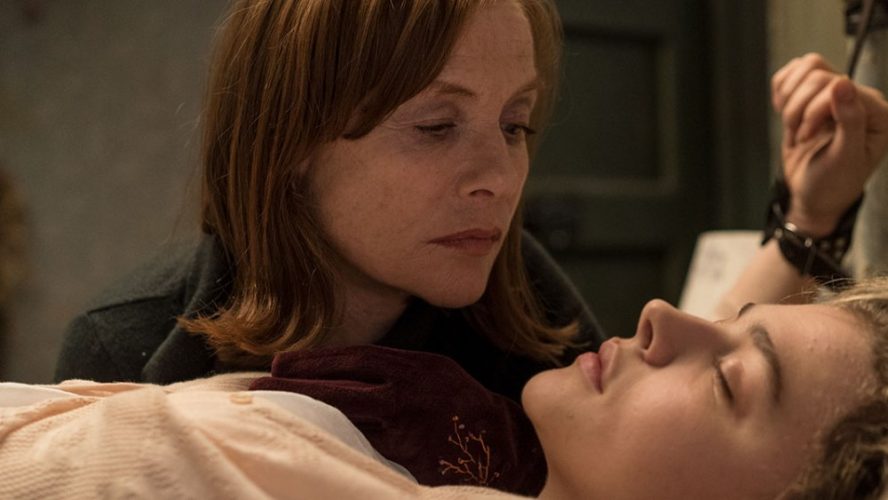 When Hong Kong-based filmmaker Flora Lau roped in Isabelle Huppert for her sophomore directorial, 'Luz', it was a piece of surprising news for the filmdom. Lau is known for her 2013 debut 'Bends', which premiered in Un Certain Regard at the Cannes Film Festival.
The shooting of the movie has started in September 2018 in France. Even though other details like the plot and setting of the movie is yet to be revealed, Huppert has been confirmed as the lead. And interestingly, some reports also hint at a face-to-face confrontation between Huppert and her computer-generated avatar in the movie.
Read More: Best BDSM Movies