Isla Lang Fisher is an Australian actress, author and voice actress. Born on February 3, 1976, this 43-year-old actress has had several major roles in Hollywood movies, despite starting off in the Australian entertainment industry, from the tender age of 9. Isla made a successful shift to Hollywood when she was a part of the live-action adaptation of 'Scooby Doo', the 2002 movie.
There was no looking back for her as she went on to appear in several commercial and critical Hollywood successes, which include films like 'Wedding Crashers', 'Confessions of a Shopaholic', 'The Great Gatsby' and 'Now You See Me'. Isla has also appeared in several other notable Hollywood releases like 'The Lookout', 'Definitely, Maybe', 'Nocturnal Animals', 'Visions' and 'Keeping Up with the Joneses'.
So, you must be wondering what is the next Isla Fisher movie or tv show? Well, the good news is that we have a clear answer to that question. Here's the list of upcoming films and shows of Isla Fisher scheduled to release in the near future. We can only hope that the new Isla Fisher performances would be as good as some of her recent ones.
5. Greed (2020)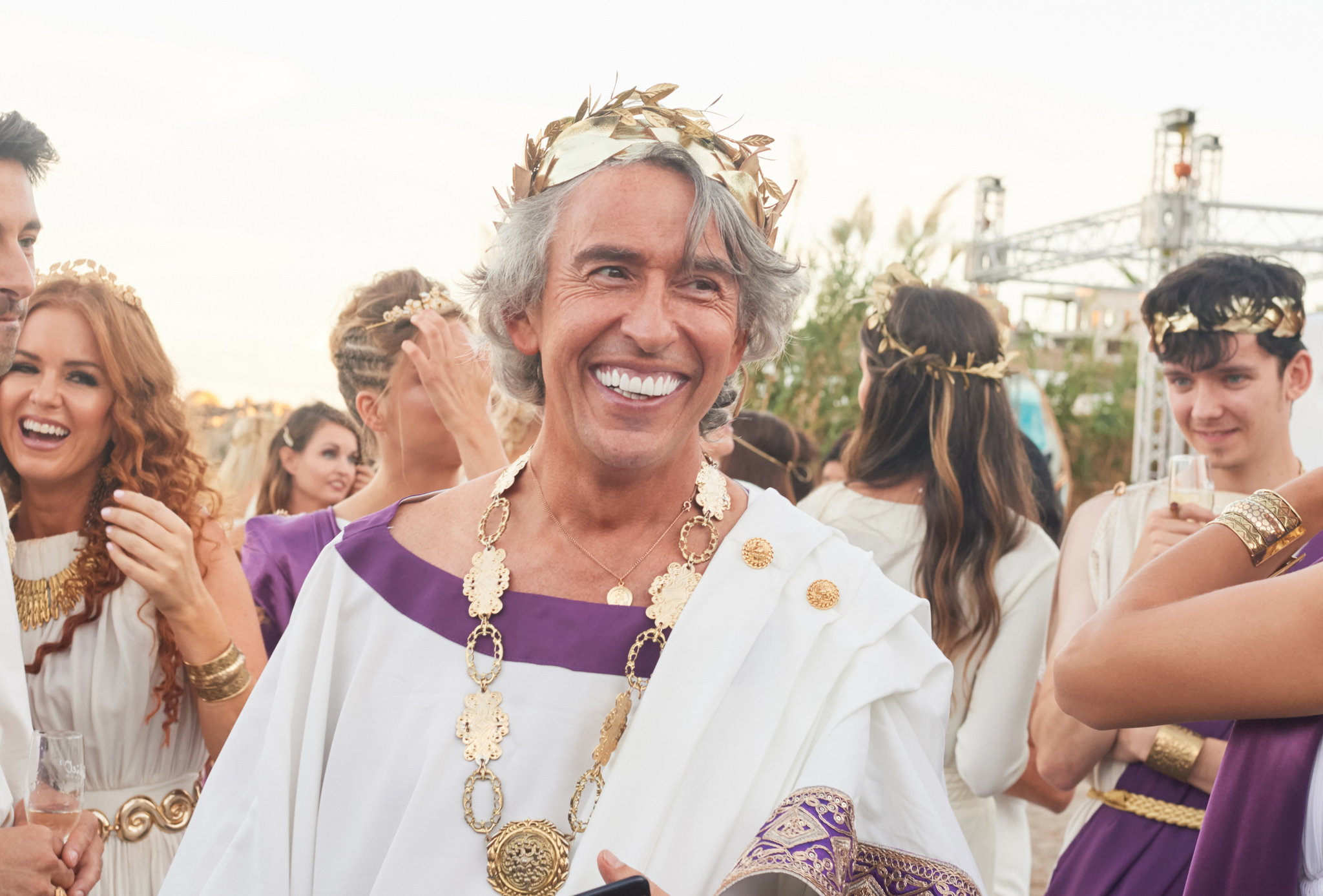 'Greed' is an upcoming comedy-drama directed by Michael Winterbottom. The plot is a satire on the wealthy and how they deal with their wealth. It is going to bring this out by centering itself around the 60th birthday of a billionaire, that is being celebrated on the Greek Island Mykonos.
The cast is impressive and includes Steve Coogan, David Mitchell, and Isla Fisher, as Deadline has reported. Coogan plays the role of a self-absorbed billionaire who is going to celebrate his birthday. However, his wealth does not make him any less human and the only person who seems to know this is Isla Fisher's character, that is his wife. She appears to know him in all his complexities and perhaps the satire will arise out of how the world and Fisher's character deal with this billionaire. The movie is slated to release on February 21, 2020.
Read More: Upcoming John Cusack Movies
4. Blithe Spirit (2020)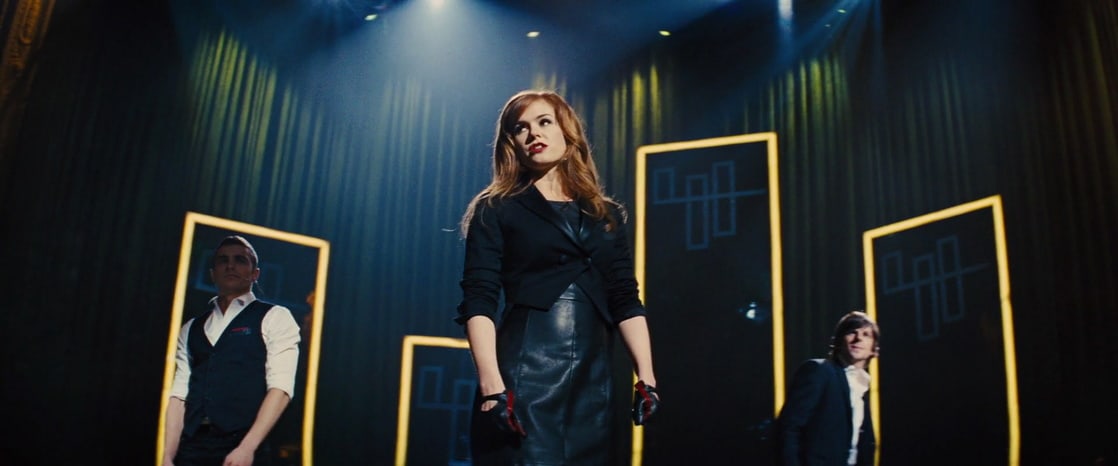 'Blithe Spirit' is an upcoming comedy that tells the story of a seance that goes wrong. Normally, when we see seances go wrong, it results in disasters that are chronicled in horror movies. However, for this one writer, the seance becomes an awkward beginning wherein he has to live with two of his wives. Notably, the film is based on the 1941 play of the same name.
The premise follows an author who suffers from writer's block. A spiritual medium helps him reconnect with his creative side, but in the process ends up summoning his dead wife. While this would result in some strangeness, the situation is made even more awkward when the woman realizes that the writer has a new wife, to whom he has been married for five years. Soon, the three start to have their own unique relationships as a love triangle blooms.
The movie is bound to be funny with the likes of Isla Fisher on board. Castmembers include Judi Dench and Dan Stevens, so we can expect some top-notch acting. Since the movie is slated for a May 1, 2020 release in the UK, we expect the US release date to come soon after.
3. Arrested Development (2003-)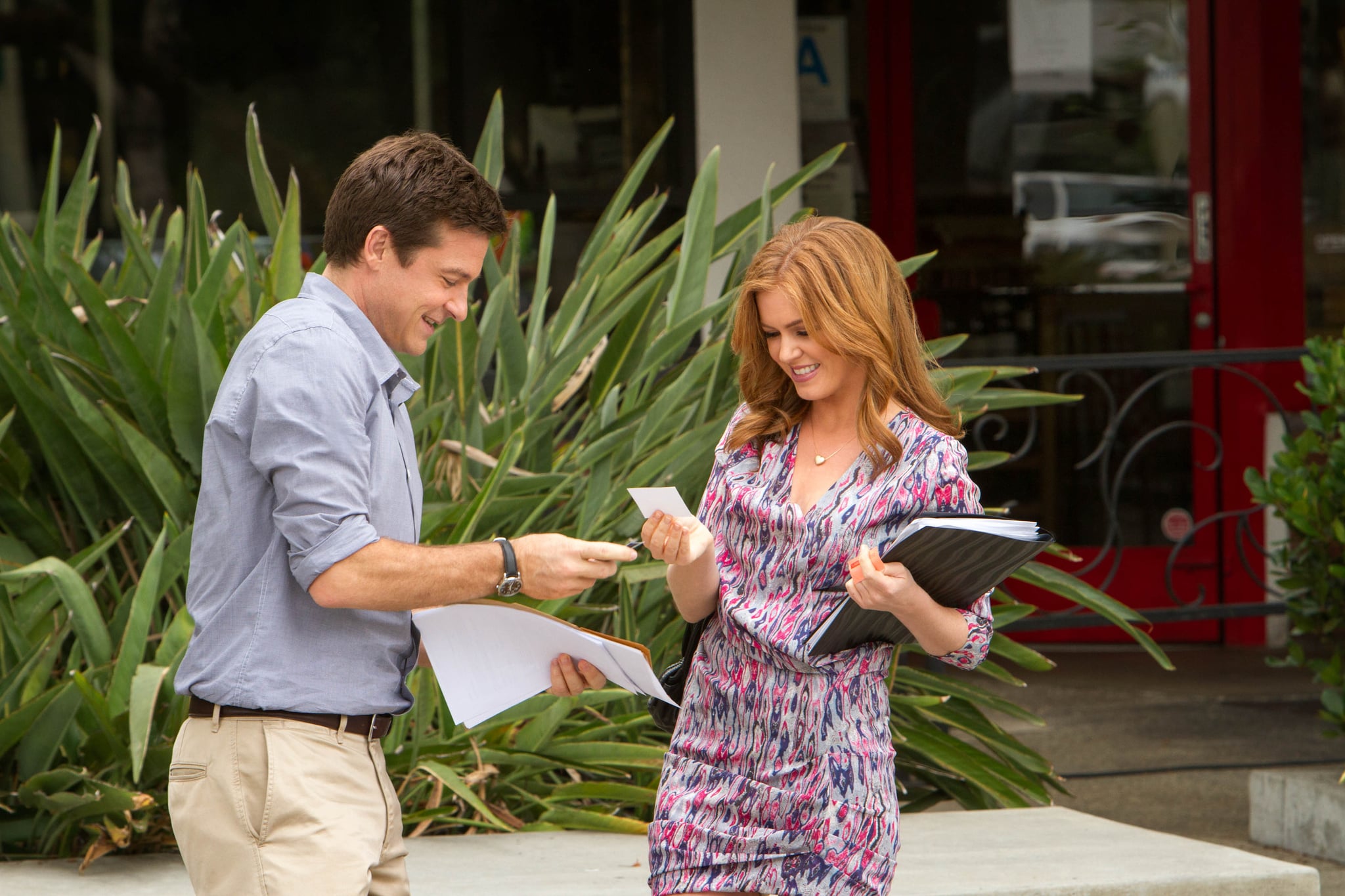 'Arrested Development' is an acclaimed comedy show that is currently on Netflix. The plot follows Michael Bluth, played by Jason Bateman, who tries to take care of his family and their wealthy tastes. The Bluth family used to be wealthy, but following the arrest of the patriarch, they have fallen on hard times financially. This has however not curbed their enthusiasm for lavish lifestyles and it falls upon Michael to keep them in line.
This is no easy job since most members of the family are greedy, shallow and materialistic and are only concerned about their own well being. Isla Fisher first appeared in Season 4 of this show as Rebel Alley. She plays the role of someone who is in touch with her wild side but has a child of her own. Rebel has a romantic interest in both Michael Bluth and his son, George Michael Booth. Rebel's character grew quite popular and she became a recurring cast member in Season 4 and we will see more of her in the upcoming seasons as well.
2. Unplugging (TBA)
In an age when social media and internet access dictates various stages of our lives, it is not too much to imagine that relationships hit the same slump eventually as well. 'Unplugging' is the upcoming romantic comedy that follows this tale. The movie comes from Debra Neil-Fisher and has been written by Brad Morris and Matt Walsh.
'Unplugging' follows Dan and Jeanine Dewerson who realize that their married life is lacking the spark they used to have. Their daughter happens to be addicted to her iPad as well. However, Dan will not be having any of that, and books a getaway for themselves, away from technology, and in the lap of mother nature. However, such an escape is easier said than done.
Once they are away from any internet access, the dream getaway soon turns sour. There are some unearthly encounters, which might result due to the strong edibles. The two also face cranky locals and a one-eyed dog they cannot get rid of. Usually, when the reality is disappointing, we choose to lose ourselves in social media and the internet. However, this option has been consciously foreclosed by the couple. Now, to put off the boredom springing from this digital detox, the two are forced to try and reconnect with each other, in an attempt to maintain their sanity.
The premise is humorous, and Fisher will be sure to deliver a strong performance, in order to remain memorable in the role. The movie is in pre-production stages and does not have a release date yet.
1. The Starling (TBA)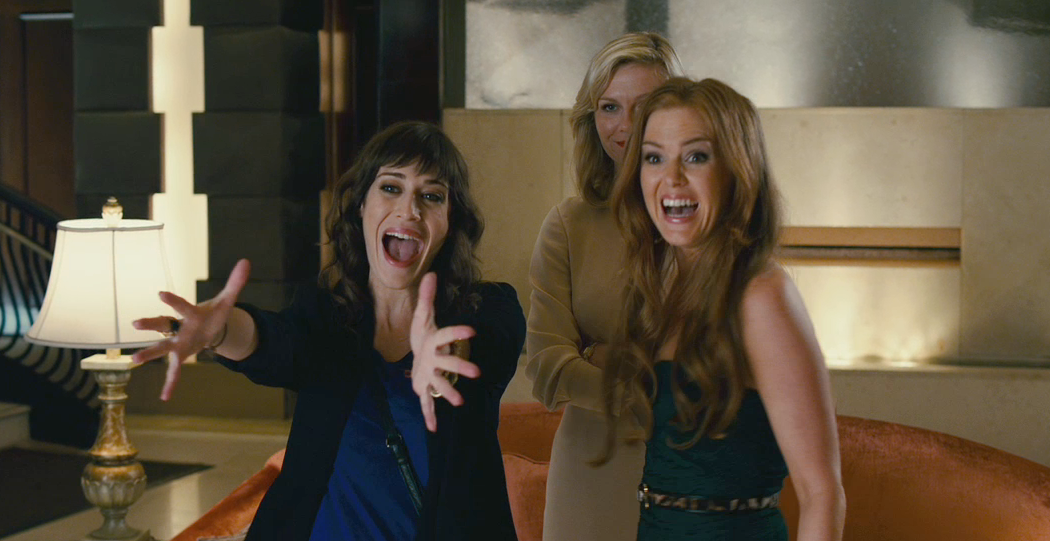 'The Starling' is an upcoming dramedy that is in its pre-production stages. It is supposed to star Keanu Reeves and Isla Fisher according to reports from Deadline. The plot follows a husband and wife, namely Reeves and Fisher's characters, who lose a child and have to cope with this. The wife is forced to go to a recovery retreat to deal with the overwhelming grief of this loss.
Reeves, the loving husband, decides to build a garden for his wife's return. However, this plan is soon impeded by an unusually aggressive and persistent starling. Finally, the husband is forced to go to a vet to try and see if there is a humane way to deal with this, but the vet who used to be a psychiatrist begins to advise the husband on how to deal with loss. This unforeseen turn takes place while the film boldly carries the message that love can carry us all through grief. The brilliant allegorical movie does not have a release date scheduled, as of yet.
Read More: Upcoming Sacha Baron Cohen Movies
ALREADY RELEASED
The Beach Bum (2019)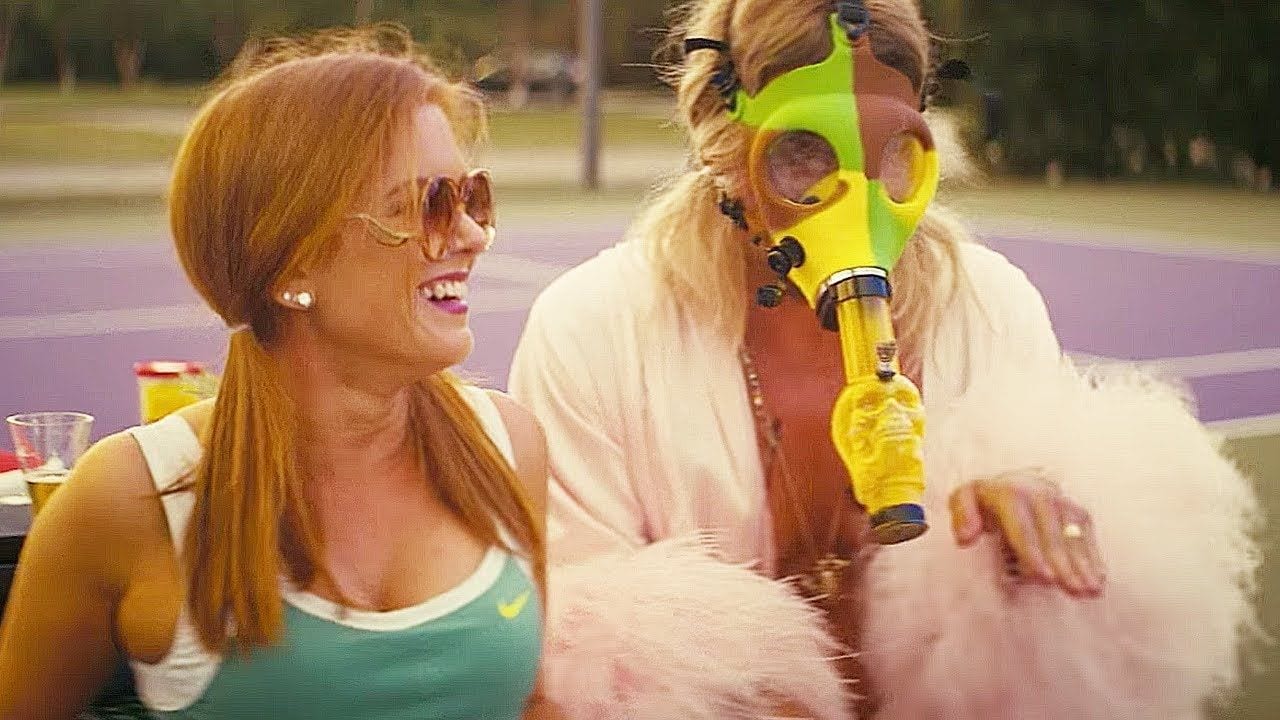 'The Beach Bum' is the latest offering in trash culture films by Harmony Korine. The comedy film released on March 29, 2019. The cast is impressive including Matthew McConaughey, Snoop Dogg, Jonah Hill, and Isla Fisher. The plot follows a celebrated poet but an eternal stoner named Moondog, played by McConaughey, who spends his time smoking up in the Florida Keys.
The entire plot is about how this eccentric drug addict lives out his days, living by his own rules and the misadventures he gets into. Isla Fisher plays the role of Minnie, his millionaire wife, who takes Snoop Dogg's character as her lover. The entire film is an ode to stoner culture and the easy comedy that accompanies it.