The past decade has been phenomenal for the horror genre, and of course, horror movie lovers, as we have been repeatedly given movies that pushed the limits of the genre, subverting it, transgressing it, and offering us so much more. We have had movies like 'The Babadook', 'Hereditary', 'The Witch', 'A Girl Walks Home Alone at Night', 'A Quiet Place', and of course, 'Get Out', among several others, that not only draw from early horror, but have also been redefining the genre.
These are not just incredible horror films, but incredible films in general, each one of it fresh and unique, offering its viewers something that they have never witnessed before. David Robert Mitchell's nightmarish and unnerving brain-child, 'It Follows', is one of those rare and brilliant gems.
Despite the movie's limited release, it earned widespread acclaim, with several critics claiming it the best horror movie they have watched in years, also giving it a whopping 96% on Rotten Tomatoes. The brilliance of 'It Follows' lies in the fact that it explores growing up and the fears associated with it, and banks on the paranoia it creates. A great news for us horror-buffs is that though films like these do not happen so often, both Mitchell, and distributors, Radius-TWC, have revealed that they have been working on a follow up. We will discuss all that we know about a potential sequel in a later segment, but for now lets go back to the terrorizing original that started it all.
What Happened in It Follows?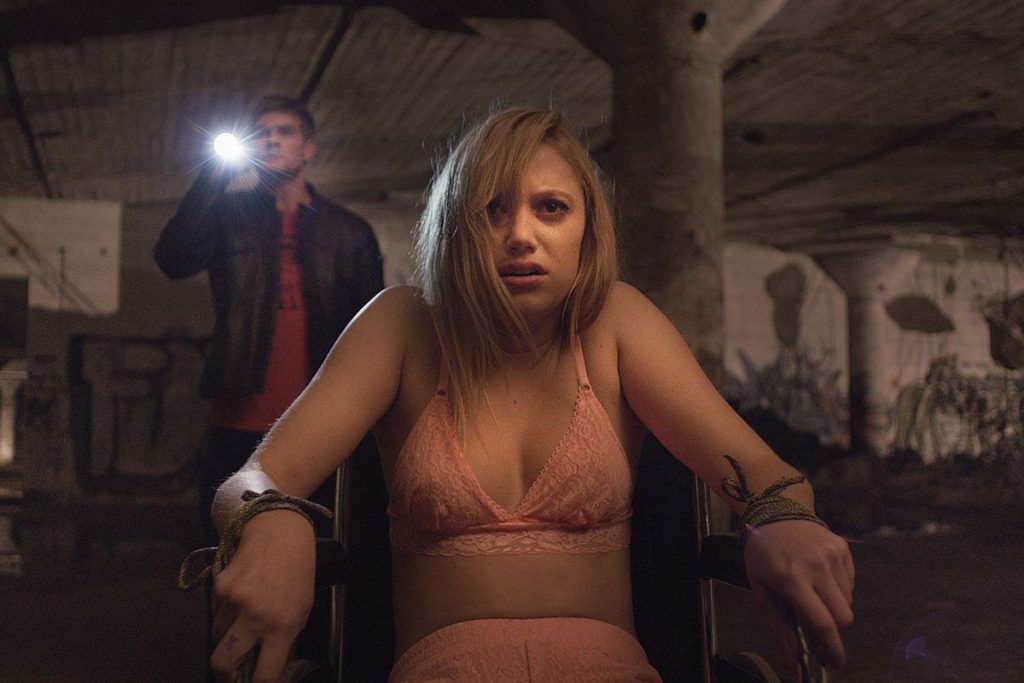 'It Follows' centres around Jay, a young girl whose life turns upside down after she has sex with her boyfriend, Hugh, for the first time. Yeah, that does sound legit. Now, without the horror element and all the deaths, the movie could have potentially been a coming-of-age film. It actually still works like one, but is of course, truly horrifying, as Jay learns that she will be followed by a supernatural entity that Hugh passed on to her when they had intercourse, and that it will eventually kill her. Sounds like a supernatural physical manifestation of AIDS? It could be one, but it also so much more.
It is revealed that for Jay to get rid of the entity, she will need to pass on the curse and sleep with someone else. She then begins to get followed by the entity, in its different forms, that only she can see. Eventually, Jay seeks help from her sister Kelly, and her friends, Paul, Yara and Greg. Together, they try to protect her, finding ways to escape the inescapable.
What makes 'It Follows' truly agonizing though, is that it is a constant slow burn, with "It", taking the form of anybody and everybody, someone you know or love or a complete stranger, and following you consistently. It doesn't chase you or run after you, it just walks. You can, of course, run away from it, but you cannot escape it as it will catch up with you. Doesn't it sound like our most terrifying fears that we run away from only to find that they always manage to catch up with us? Yeah, that was pretty much the intention Mitchell had with the film. 'It Follows' makes this bunch of youngsters experience their fear of mortality.
It Follows 2 Plot: What Can It Be About?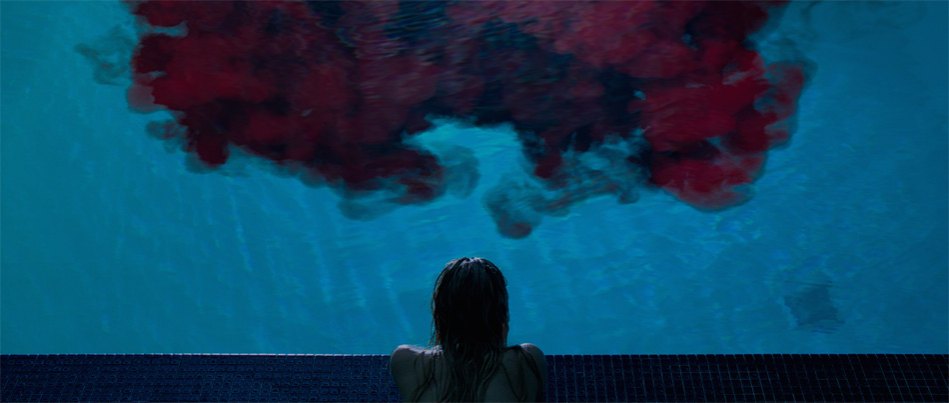 The climax of 'It Follows' has the team trying to electrocute the entity in a swimming pool, only to eventually fail, which I think was an interesting choice made by the director. But the ending breaks away from the narrative of horror it builds through-out the movie. Despite having passed on the curse to Paul, who passes it on to a prostitute (as it is hinted), the movie ends with the entity still lurking around, following the couple from a distance. The ending remains ambiguous and hints at two things. First, there is probably more to the curse and the entity than is revealed, second, there is plenty of scope for a sequel.
In an interview with Entertainment Weekly, Tom Quinn, co-president of Radius-TWC, revealed that there were discussing the plot of a potential sequel:
"I don't want to give away too much, but we've thought about it … Flip the title …There's so much you could do."
David Robert Mitchell also mentioned in an interview with Vulture that he is completely open to the possibility of working on a sequel, and explore the concept deeper as he simplified certain things for the original:
"…I don't know that a sequel would be the next thing that I would do, but I'm certainly open to it … But I do want to say that when I wrote this, I had some bigger set-pieces, a few things that I sort of simplified, and some stuff that we chose to cut out because of the budget and time, so there's all kinds of fun things that could be done with this concept and story."
With both these interviews, and especially Quinn's hint on flipping the title, the sequel would most certainly explore the concept of the curse in-depth, and will probably serve as an origin story of the entity. It has endless potential as we could have the protagonist trying to get to the root of the curse, tracing back all the people who were a part of it before them, while also trying to escape from 'It'.
It Follows 2 Cast: Who Can Be In It?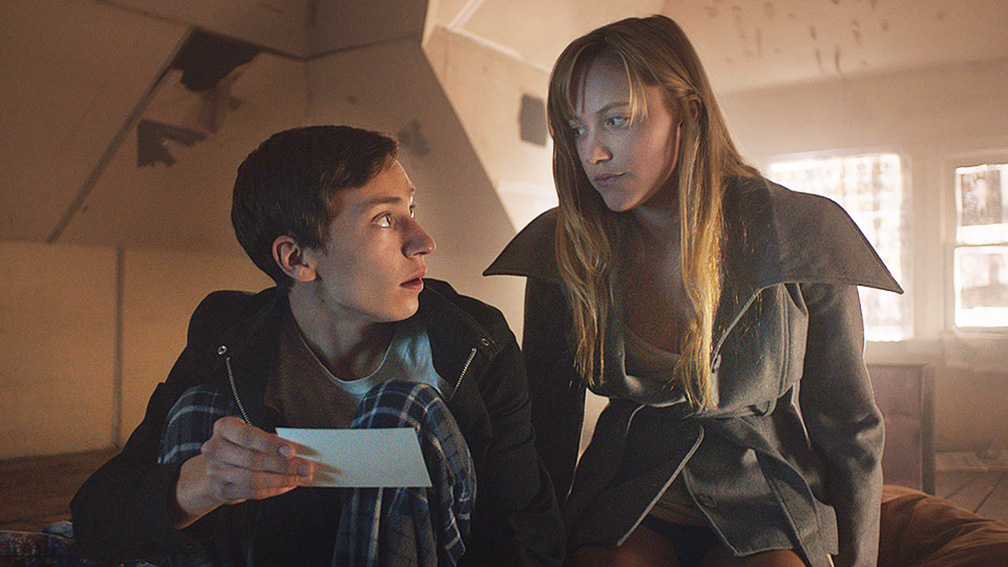 David Mitchell brought to us relatively fresh, underrated and supremely talented young actors as the cast of 'It Follows'. The movie stars Maika Monroe as Jay and Keir Gilchrist (of Atypical fame) as Paul, along with Daniel Zovatto as Greg, Jake Weary as Hugh, Olivia Luccardi as Yara, and Lili Sepe as Kelly.
If the sequel continues to follow the narrative of Jay then we could have Maika Monroe reprising her role. She had also mentioned that she would be interested in a sequel. It could also include Gilchrist as Paul along with the others (who lived). But it is more likely that the film picks up a new story, connected story-line and introduces a new protagonist. This would mean adding or introducing new cast members to the team.
It Follows 2 Crew: Who Can Be Behind It?
The team behind 'It Follows' is the primary reason of its brilliance. Through the film, writer-director, David Robert Mitchell summons his own paranoia inducing childhood nightmares of being followed, and he does it in such a masterful way. Mitchell achieves this with the help of Mike Gioulakis, the talented cinematographer of 'Split' and 'Us' fame. He makes the viewers a part of the nightmarish experience of being constantly followed with the way he shoots his scenes.
The movie makes use of long shots focusing on Jay, where the audience is as clueless to what could be lurking around, building immense tension, at the same time, he also employs wide-angle shots that reveal the entity walking towards Jay before she knows, making the viewers a helpless participant, successfully creating a sense of paranoia. What makes the film even more nightmarish is the way it mixes irrationality with realism, and we can't make up the time period of the movie, as it seems like a combination of the 50s, 70s, 80s, all the way to the 2000s.
Along with this, the movie also boasts of one of the best soundtrack of the year, with Disasterpeace's excellent sound design that adds to the atmospheric horror of the film. If a sequel to 'It Follows' is to be made, it would definitely mean a reunion for the team, with Mitchell already on board.
It Follows 2 Release Date: When Can It Premiere?
As talks of a sequel have been making rounds since 2015, and we know that the team has been working on potential ideas to explore, we probably would end up a second part to the movie.
Mitchell's last movie, 'Under the Silver Lake' was released only last year, and he is currently working on the screenplay of another horror, titled "They Hear It" based on the short film of the same name by Julian Terry. This means that 'It Follows' sequel has a good chance of releasing by 2022.
Read More: Best Horror Movies of 2010s