'It's Always Sunny in Philadelphia' is a black comedy that follows the depraved antics of 'The Gang' running Paddy's Pub. The show is one of the longest running live-action sitcom in US history. It has developed a cult-like following and has a large fan base across the world.
The show has been created by Rob McElhenney and developed by him and Glenn Howerton. The series first premiered on August 4, 2005, on FX, but then was moved to FXX after the eighth season. The series is a winner of People's Choice Award and has received multiple Emmy nominations. It has received a Russian adaptation named 'It's Always Sunny in Moscow'. Also, a book based on the show called 'The Gang Writes a Self-Help Book' was also released in 2015.
The show has had a whopping 14 successful seasons so far. Now the question is, will there be a 'It's Always Sunny in Philadelphia' season 15? We will delve into that question, but first let's quickly look into the details of the series.
It's Always Sunny In Philadelphia Cast: Who is in it?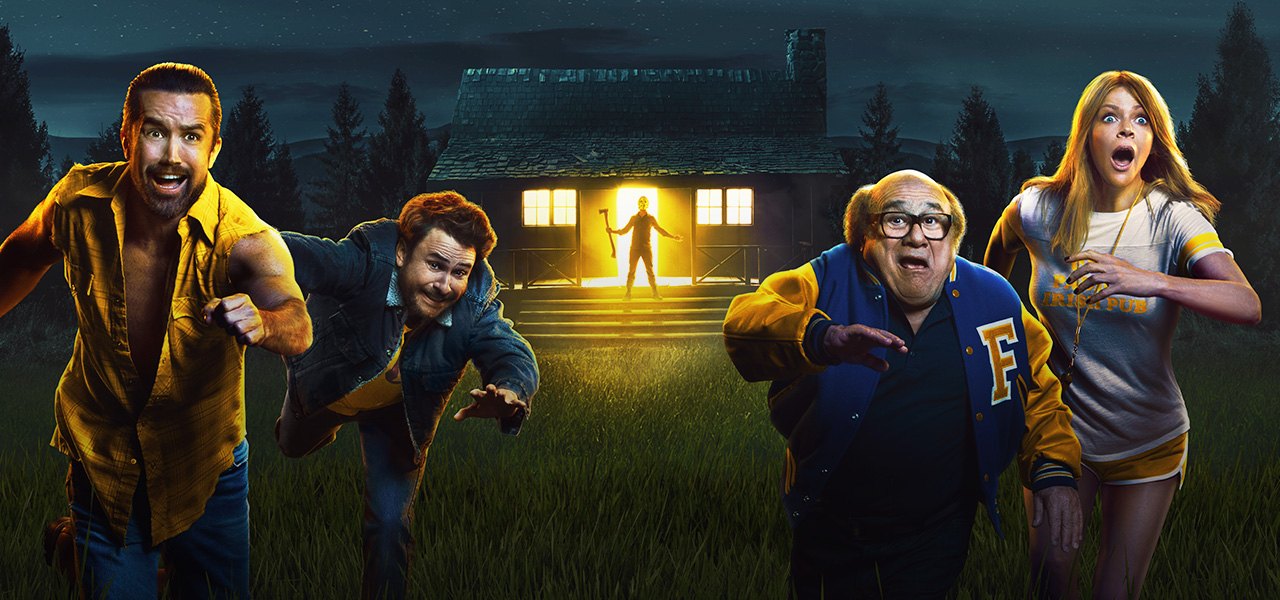 The lead characters of 'It's Always Sunny in Philadelphia' are Dennis, Deandra, Charlie Kelly, Ronald McDonald and Frank Reynolds. The role of Kelly, an addict with anger issues, is played by Charlie Day. Glenn Howerton plays the role of Dennis, a man with personality disorder issues and a serious case of narcissism. Not to forget, he might also be a serial killer. Rob McElhenney plays the role of Ronald, the co-owner of the pub and its bouncer who always disappears during a physical confrontation. He comes out as gay in the twelfth season. Kaitlin Olson plays the character of Deandra, Dennis' twin who wants to be an actress and also exhibits some violent behaviour. Danny DeVito plays the role of Frank, Dennis and Dee's legal father, a man with a dark and complicated past.
Danny DeVito (Frank), Kaitlin Olson (Sweet Dee), Charlie Kelly (Charlie) and Rob McElhenney (Mac) returned for season 13. After the season 12 finale ended with Dennis declaring he was leaving Philadelphia to 'go be a dad', his return for the next season had been uncertain. However, it was confirmed in August 2018 that Glenn Howerton (Dennis) would very much participate in the thirteenth season and be "in pretty much every episode." A few other guest stars who were part of season 13 are Mindy Kaling as Cindy, Kate Comer as Amanda, Artemis Pebdani as Artemis Dubois, and Sandy Martin as Mrs Mac, among others.
All the main cast members are expected to be back for season 15.
It's Always Sunny In Philadelphia Plot: What is it about?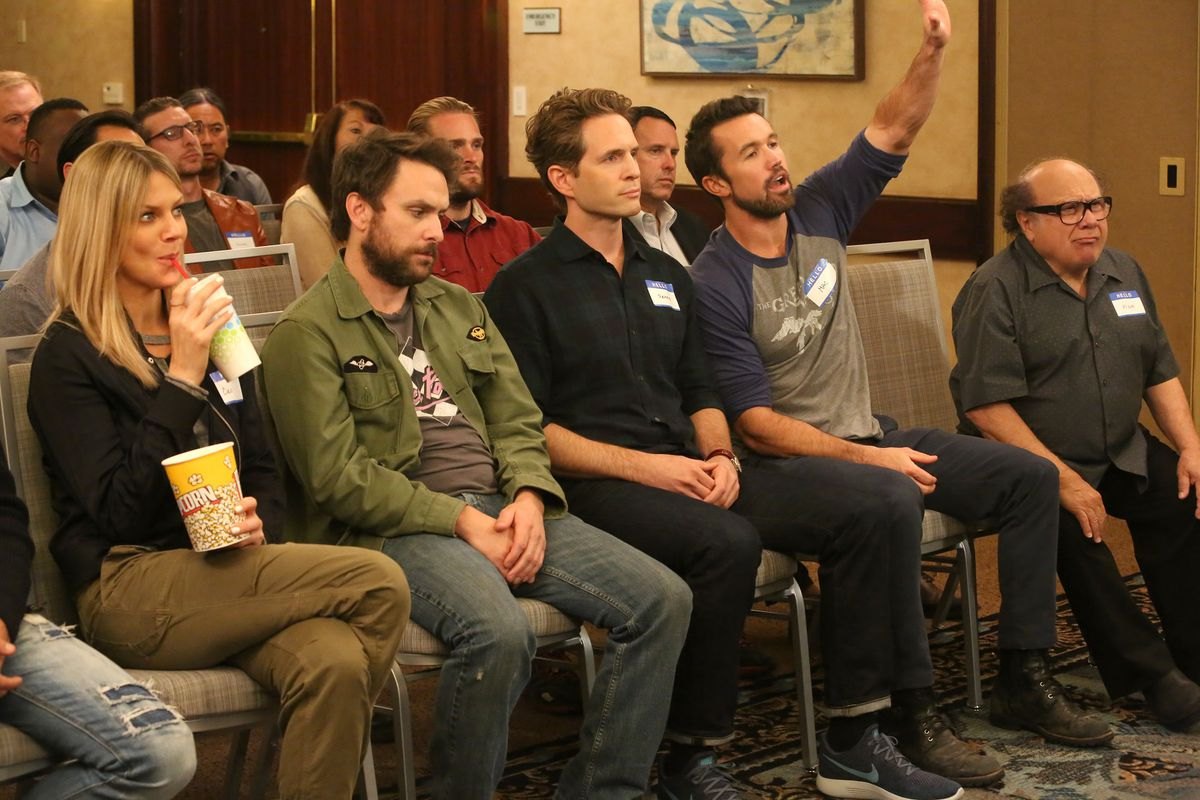 The show follows the story of five people who find compatibility with each other because of their inability to fit it with the rest of the world. Every one of them has a trait that makes it hard for people to like them. They might seem funny in the show, but you wouldn't want friends like them in real life. However, this doesn't stay forever. With every season, the characters grow through a slow and steady arc where the comedy gets better and the characters seem to be turning into better people, though still continuing with their dangerous antics.
In season 12, Mac came out of the closet and a relationship between Charlie and the waitress had blossomed. It seemed as if Dennis' character was written off the show. As Dennis assumes his role as a father in North Dakota, his future in the series seems uncertain. Season 13 begins with a woman named Cindy filling his shoes in the Gang. She has a new proposition to invite more business and the Gang appears to be confident in her presence. Charlie is still living with the waitress and hopes to have a child with her. Mac explores his sexuality and Dee goes further into promoting feminism.
Season 15 will continue to revolve around the Gang. You can expect a few new revelations too.
It's Always Sunny In Philadelphia Season 14 Release Date: When will it premiere?
'It's Always Sunny in Philadelphia' season 14 premiered on September 25, 2019 and came to an end on November 20, 2019 after 10 episodes.
The good news for the fans is that the network is aiming for at least one more season in the series. "But I think 15 is the record for a comedy, so I imagine we'll all want to hold the record for the longest-running comedy in America. Fifteen would be the record for the longest live-action comedy, so we'll probably try and break that record if we can," Charlie Day told in an interview with The Wrap.
The cast has expressed its enthusiasm and has promised the fans that they will try their best to get another season for the show. The final decision rests with the network. Considering the success the show has met with, it wouldn't be a surprise if we get the fifteenth season. If renewed, 'It's Always Sunny in Philadelphia' season 15 is expected to release sometime in September, 2020.
Read More in TV Preview: The Match Game | To Tell the Truth
It's Always Sunny In Philadelphia Trailer
'It's Always Sunny In Philadelphia' has had the privilege of being one of the most beloved comedies and running for so long because of its impeccable content that never disappoints. You can catch all the previous seasons on FXX. Here's the trailer of season 14, if you haven't caught up with it yet.
Read More: Best Family Shows on Netflix