Veteran actor J.K. Simmons, born Jonathan Kimble Simmons, has amassed some serious noteworthy credits in numerous films in his long-drawn career. Not only is he widely known for his acting on the big screen but also has credits in stage, television, theatre, and video games.
Perhaps best known for his role as J. Jonah Jameson, the head of the Daily Bugle in Sam Raimi's 'Spiderman' trilogy between 2002-2007 and the Marvel Cinematic Universe 'Spiderman: Far From Home' (2019), Simmons has gone on to win widespread recognition for his acting and quite rightly so. Born in Grosse Pointe, Michigan, in the Detroit suburbs, Simmons started his career in television in 1986 and on Broadway in 1987. After several small roles in both television and theatre, Simmons quickly began to take up more work in the early '90s.
In 1994, he got his big break with the TV show 'Law & Order' in which he was cast as the police psychiatrist Dr. Emil Skoda. Simmons would go on to star in the hit show for 45 episodes between 1994-2010. He also starred in the same role as Dr. Emil Skoda in the spin-offs of 'Law & Order', namely 'New York Undercover', 'Law & Order: Special Victims Unit' and 'Law & Order: Criminal Intent'.
In 1997 he bagged the role of a crazed neo-Nazi inmate named Vernon Schillinger in the hit prison drama TV show 'Oz'. He went on to star in 56 episodes of the show between 1997-2003. Apart from his roles in the 'Spiderman' movies, on the big screen, Simmons began to get several supporting roles. He featured in the movies 'The Mexican' (2001), 'Hidalgo' (2004), and several films produced or directed Jason Reitman, including 'Thank You for Smoking'(2004), 'Juno'(2007), 'Up in the Air' (2009), and 'Jennifer's Body' (2009).
His performance in 'Juno' won him critical acclaim. However, he delivered his best performance to date in the 2014 drama 'Whiplash'. In the film, he plays the role of Terence Fletcher, a no-nonsense musical conductor of a music school. His performance in the film won him the Academy Award for Best Supporting Actor and the Golden Globe for Best Supporting Actor – Motion Picture as well. Apart from the Academy Award and the Golden Globe, Simmons won a plethora of other awards for his memorable and stellar performance in 'Whiplash' as well. The seasoned actor has, in total, acted in 76 feature films, 67 television series, 6 theatre plays, and 5 video games. He also featured in 'Justice League' as Commissioner James Gordon.
Apart from lending his voice for plenty of animated films, he also lent his voice to characters in the much loved animated cartoons 'The Simpsons', 'American Dad!', stop-animation series 'Robot Chicken' and 'Spongebob Squarepants'.
J.K. Simmons has a long list of films and television shows coming up and he is bound to lend his unique trademark style to the roles he's playing. Here is a list of his upcoming films.
11. Klaus (2019)

The new upcoming animated film 'Klaus', features Simmons lending his voice to the lead character named Klaus. It tells the fictional story of the origins of Santa Claus. A Northern country's postman meets a reclusive toymaker(Santa) and they begin to formulate a plan to send gifts to children around the world. The movie is slated to release on November 8, 2019.
10. 21 Bridges (2019)

'21 Bridges' is a new action-thriller film which is directed by Brian Kirk. Stars of the film include Chadwick Boseman, J. K. Simmons, Sienna Miller, Taylor Kitsch, Stephan James, and Keith David. It is a story about an NYPD detective who shuts down the entire city of New York to find the two culprits responsible for the heinous murders of cops. The film releases on November 27th, 2019.
Read More: Upcoming Whoopi Goldberg Movies
9. BoJack Horseman (2014- 2019)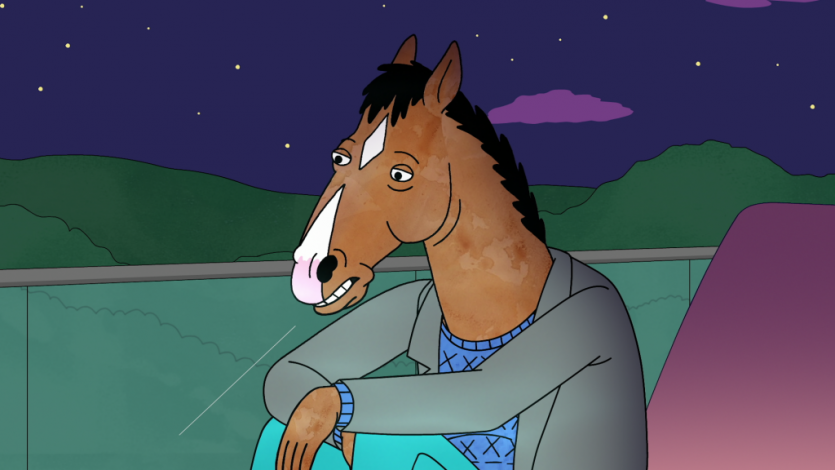 J.K. Simmons continues to lend his voice to the hit animated show 'BoJack Horseman'. He will continue to voice Lenny Turtletaub. He is on board for the new season as well. 'BoJack Horseman' has a wide fan following but fans should give credit to the voice lending actors as well. Simmons' trademark voice can be heard in the latest season of the show. The second part of the current season will air on January 31, 2020.
8. Palm Springs (2019)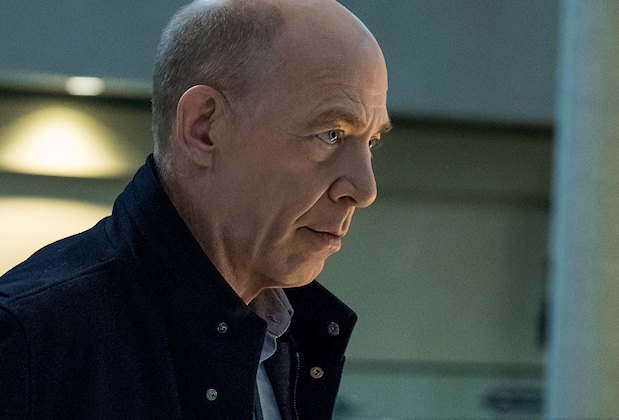 A film that is currently in post-production is 'Palm Springs'. J.K. Simmons plays Roy in the film and the rest of the cast includes Andy Samberg as Nyles, Cristin Milioti as Sarah, Camila Mendes as Tala and Tyler Hoechlin as Abe. It is about the chance meeting of a wedding guest and a maid of honor which results in a whirlwind romance that has repercussions on the wedding event at Palm Springs. The romantic comedy film comes from Max Barbakow.
7. Morbius (2020)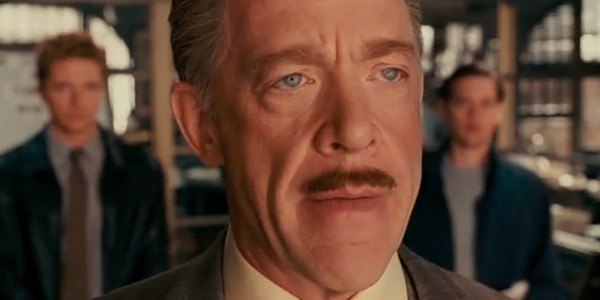 Another film which is in post-production is 'Morbius'. It is a Marvel Cinematic Universe 'Spiderman' spin-off starring Jared Leto. J.K. Simmons is rumored to reprise his role as J. Jonah Jameson for the 2020 film. It's a story about biochemist Michael Morbius who tries to cure himself of a rare blood disease but ends up turning himself into something different. The movie is slated to be released on July 31, 2020.
Read More: Upcoming Joel Edgerton Movies
6. Seal Team (2020)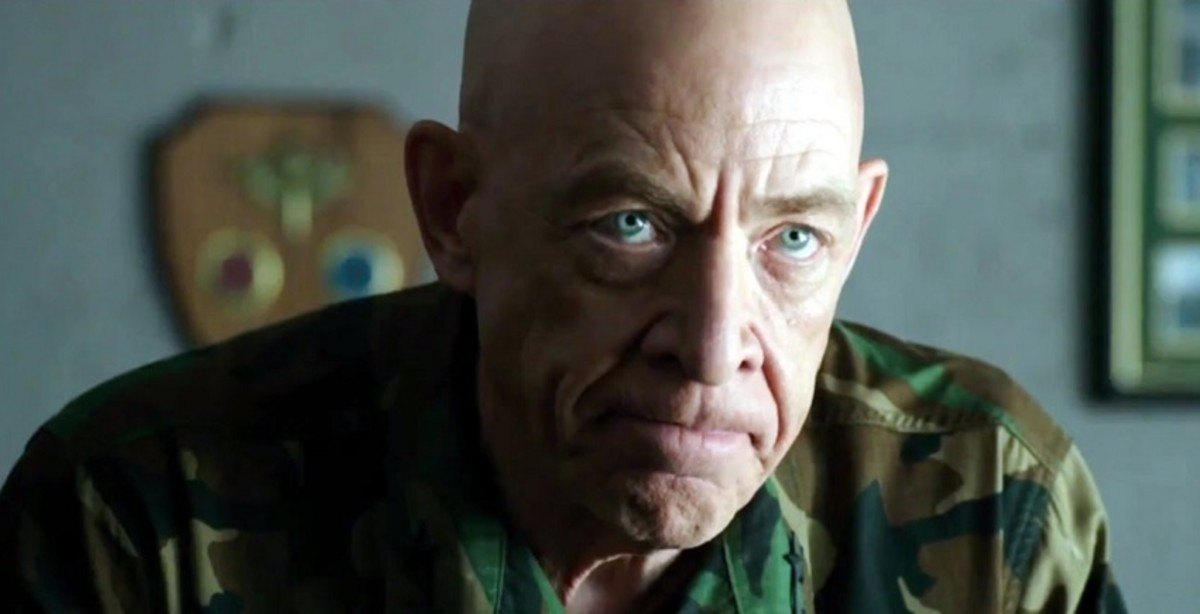 Another upcoming animated film that Simmons lends his voice to is 'Seal Team'. The other members of the cast lending their voices are John Kani, Sharlto Copley, Kristen Schaal, Patrick Warburton, Jessie T. Usher, Seal (the singer), and Camille Mana. The movie is slated to be released on December 31, 2020.
5. Brockmire (2017-)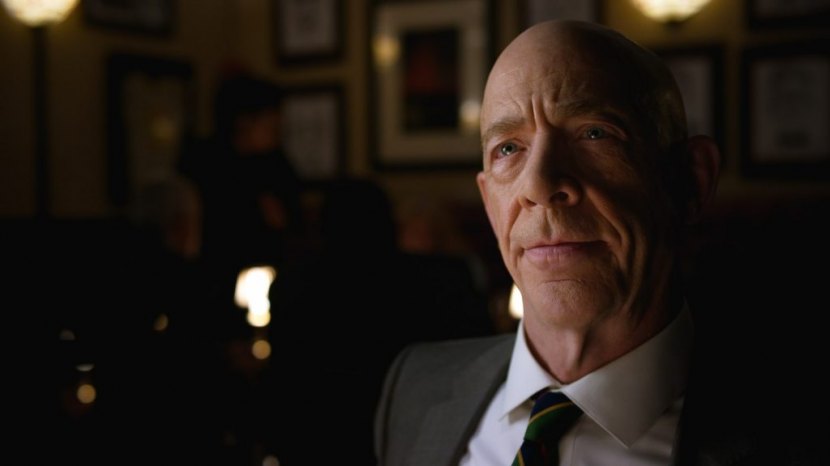 J.K. Simmons appeared in Season 3 of the TV show Brockmire, as Matt "The Bat" Hardesty, a former baseball player who becomes a sports announcer and is on board for Season 4 of the show which is yet to air.
4. Veronica Mars (2019-)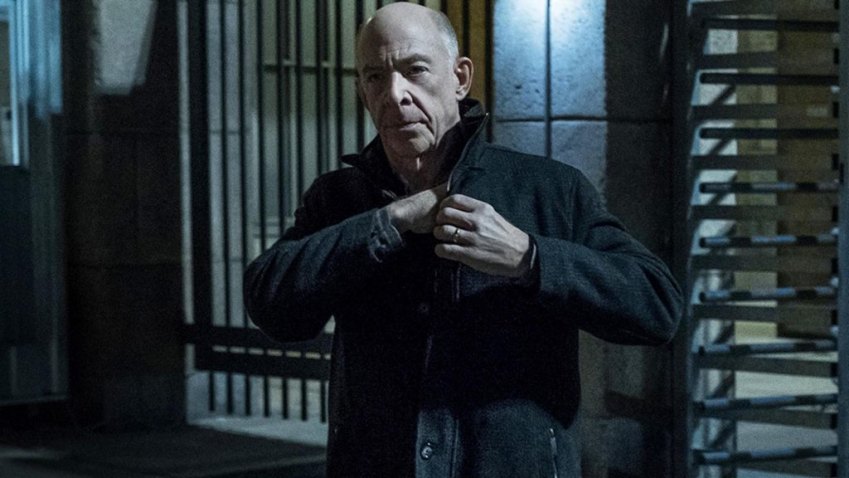 J.K. Simmons features in the new season of TV show 'Veronica Mars' as Clyde Pickett. Created by Rob Thomas, it follows the story of Veronica Mars a detective who, after her father is removed as sheriff and her best friend is murdered, makes it her duty to solve all the mysteries in the prosperous town of Neptune.
3. Ghost Draft (TBA)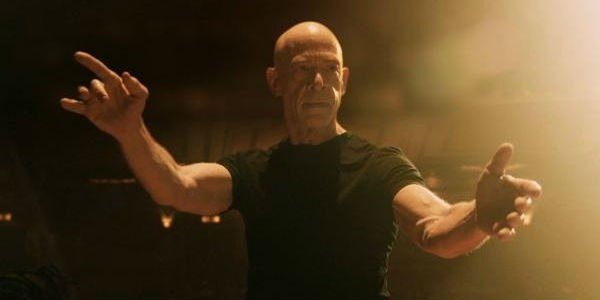 A movie that is currently in the filming stage, starring J.K. Simmons, is 'Ghost Draft'. It is an upcoming sci-fi film directed by Chris McKay. The film is about a futuristic war between mankind and aliens in which the human race is losing. In order for humans to win the war, they must use a new kind of technology developed by scientists. The technology is a way to draft soldiers from the past to the present, which is mankind's last hope.
2. My Only Sunshine (TBA)
'My Only Sunshine' is a film directed by Mark Palansky, which is about a thieving couple who want to fund their divorce by robbing a local bank. However, their plan takes unexpected twists and turns. The film is currently in pre-production and stars J.K. Simmons and Simon Pegg.
1. Invincible (TBA)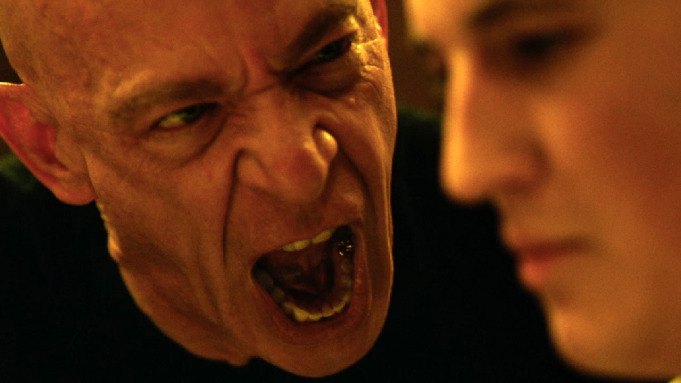 'Invincible' is an animated series about a teenager whose father is the most powerful hero on the planet. Simmons voices Omni-Man in the film. The TV series has just been announced.
Read More: Upcoming James Spader Movies
ALREADY RELEASED
Spiderman: Far From Home (2019)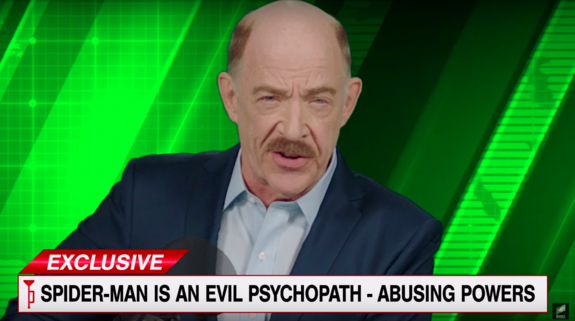 Reprising his role as J. Jonah Jameson albeit for a short cameo appearance, J.K. Simmons appeared in the new Marvel Cinematic Universe film 'Spiderman: Far From Home'. The film was a huge success and grossed $1.132 billion at the box office. It was released on July 2, 2019.
3 Days with Dad (2019)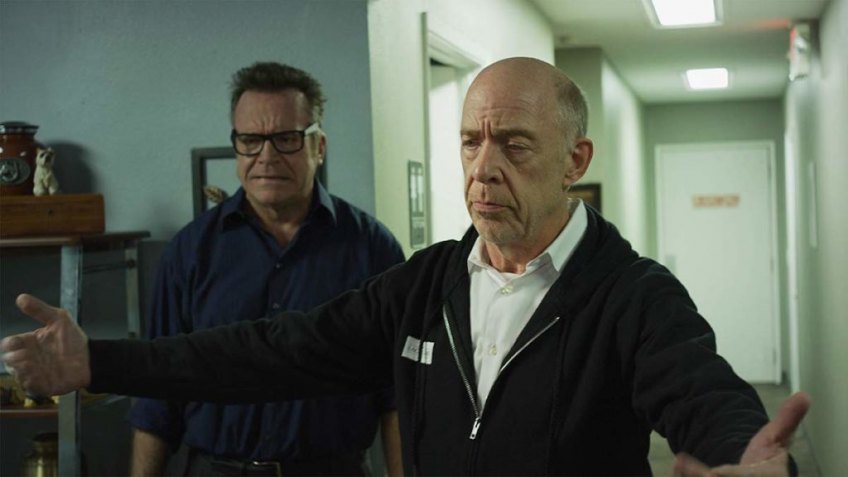 The 2019 film '3 Days with Dad' features Simmons who plays the role of Joey. The film is about Eddie Mills played by Larry Clarke who is forced to confront his family after years of shying away from them because of his dying father. Once he returns to his crazy family and gets involved with their lives, he then begins to confront his past which he escaped from. The film is also written and directed by Larry Clarke. The movie released on September 13, 2019.
Read More: Upcoming Mads Mikkelsen Movies