In the Netflix Hindi-language crime mystery film 'Jaane Jaan' Sujoy Ghosh presents a riveting story about a single mother's attempts to cover up a murder. The film follows Maya D'Souza, who ran away from her past life and found a safe home in Kalimpong with her teenage daughter, Tara. Therefore, when her abusive husband, Ajit, tracks her down to the small town and threatens to wreck her daughter's life, Maya lands as the prime suspect in a murder investigation. Yet, with her reclusive but genius neighbor, Naren Vyas' unexpected help, Maya attempts to craft a different truth and escape Detective Karan Anand's suspicion.
The film casts genuine human connections at its narrative's center and maintains an intriguing momentum within its murder mystery's unveiling. Due to the film's memorable twist ending and overall unique perspective, fans are likely craving a continuation of the story already. Therefore, if you're in the same boat, here is everything we know about the likelihood of a sequel for 'Jaane Jaan.'
Will There Be a Jaane Jaan 2?
Starring Kareena Kapoor Khan as the lead, 'Jaane Jaan,' alternatively titled, 'Suspect X' saw its online premiere on September 21, 2023, worldwide on Netflix. Since its release, the film has received positive reviews from fans and critics alike, with viewers inclined to appreciate the film's excellent writing and compelling performances. Nevertheless, it's still too early for Netflix or other production studios involved to make any announcements about a sequel to the film.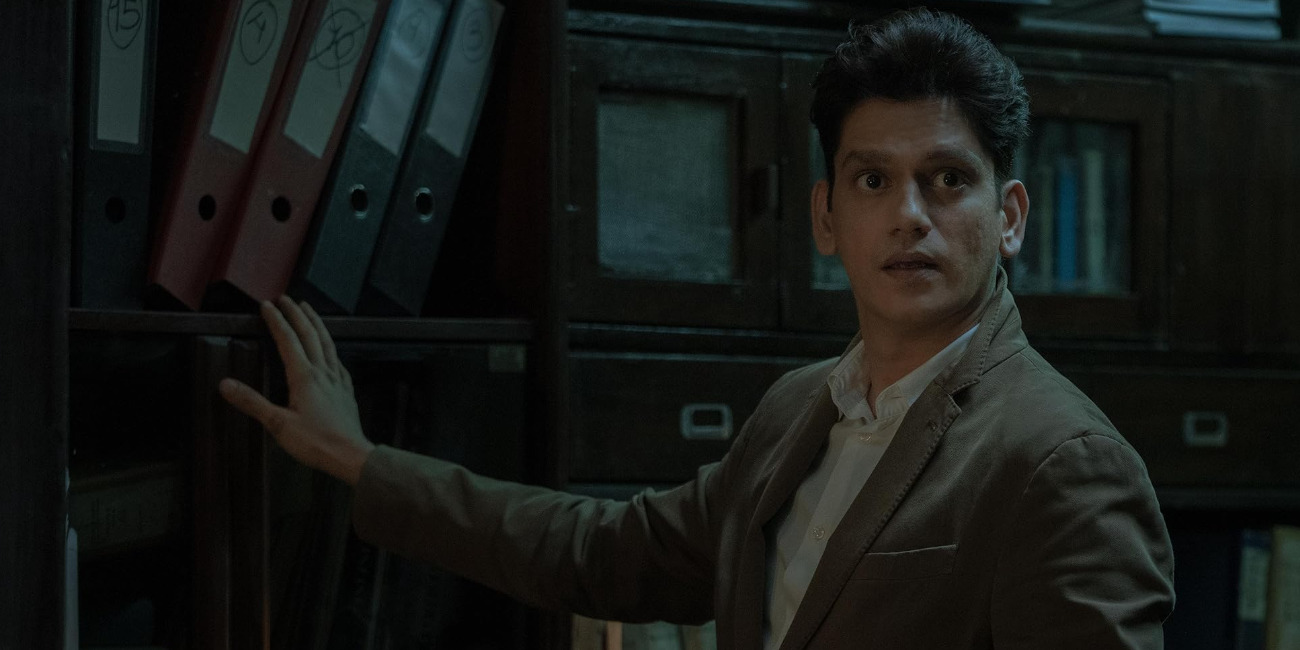 Even though the film comes to a conclusive ending, tying up each character's arc in satisfactory resolutions, the narrative leaves some space for a continuation. 'Jaane Jan' is based on a Keigo Higashino novel, 'The Devotion of Suspect X.' The book is the third installment in the wider universe of Detective Galileo, a physics professor who often lends his brilliantly sharp mind to aid police investigations. In the film, his character is swapped out for Karan Anand, to some extent, since the cop remains the central figure in the victim's murder investigation.
Therefore, considering the successful series Higashino has built around his detective, a possible sequel for this film may revolve around Vijay Varma's character, Karan Anand, as he undertakes another mysterious case. While the likelihood for possible continuation(s) to employ Higashino's work as their source material seems thin, the film's genre affords Karan's story the freedom to operate within a number of settings. In that regard, a sequel can aim for an extended series, reminiscent of Rian Johnson's 'Knives Out' films, starring Daniel Craig.
Alternatively, if we take a peek at the 'Jaane Jaan' director Sujoy Ghosh's past filmography, he previously followed his critically acclaimed film 'Kahaani' with a spiritual sequel. As such, there's also a possibility that this film will find a similar continuation, with familiar elements and settings but little else connection to the first movie's premise or characters. In such an instance, we can imagine Kareena Kapoor Khan taking center stage again with another moving tale about love and sacrifice.
Thus, should Ghosh find the inclination to continue this story, the sequel will have plenty of options to explore. Furthermore, considering the film is a Netflix original, we can expect its overall viewership and ratings to sway the streaming site's ultimate decision. Likewise, the fans' reaction to the film's different aspects and building blocks across social channels will likely influence the potential sequel's subject matter.
Since Ghosh was able to release 'Jaane Jaan' a year and a half after its production commenced, we can assume a two-year timeline for a sequel's development and production. Consequently, if Ghosh, Netflix, or other production companies find this film's performance satisfactory, leading to a sequel announcement, fans can expect to see a continuation of the film sometime around early 2025.
Read More: Best Hindi Murder Mysteries of All Time