The Australian actress Jacki Weaver started her acting career in the '60s. Her first breakthrough was the 1965 Australian TV series 'Wandjina!, after which she portrayed thousands of characters in Australian television, film and stage. Weaver made her Hollywood debut with the comedy 'The Five-Year Engagement.' Her major works include 'Silver Linings Playbook' (2012), 'Animal Kingdom' (2010) and 'Stoker' (2013). At this point, the question that might be circling your mind is what is the next Jacki Weaver movie or TV show? Well, the good news is that we have a clear answer to that question. Here's the list of upcoming Jacki Weaver films/TV shows scheduled to release in 2019 and 2020. We can only hope that the latest Jacki Weaver movies would be as good as some of her recent ones.
8. Bloom (2019 – )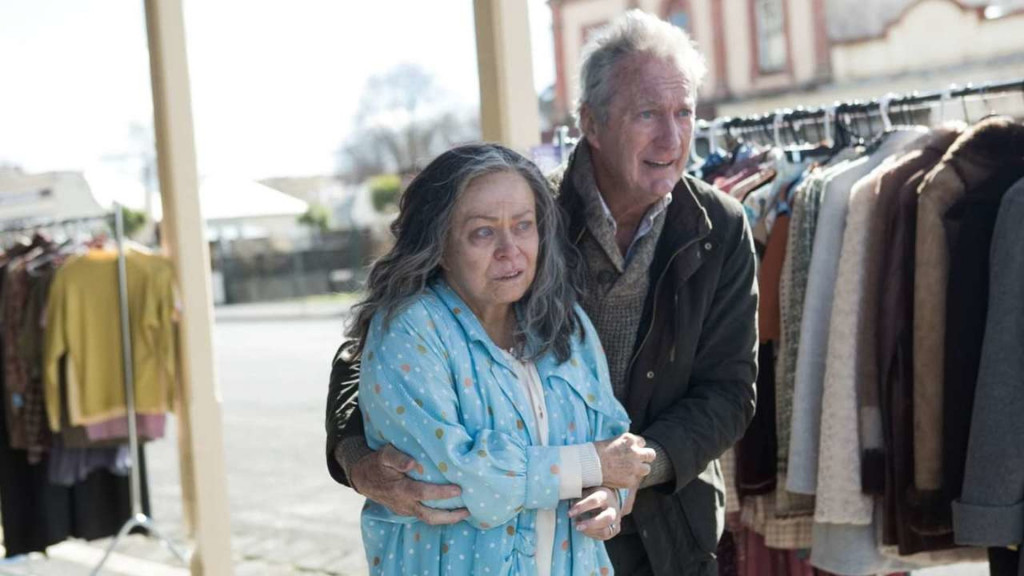 'Bloom' is a sci-fi series from the Australian streaming platform Stan, produced by Sony Pictures Television's Playmaker. The six-part series is created by Glen Dolman and Jacki Weaver here plays an intense character named Gwen Reed, who is suffering from Alzheimer's. The plot unfolds in the backdrop of a lazy country town where a devastating flood has killed fiver natives a year ago. There is a mysterious new plant with the magical powers to give aged people their youth back. This secret soon spreads across the town. People are ready to kill for the sake of keeping the mystery behind the plant a secret. The other cast includes Bryan Brown, Phoebe Tonkin, Ryan Corr, Daniel Henshall, and Sam Reid. Stan aired the six episodes of the first season on January 1. Though the makers are yet to come up with a confirmation, a second season is on the horizon.
7. Poms (2019)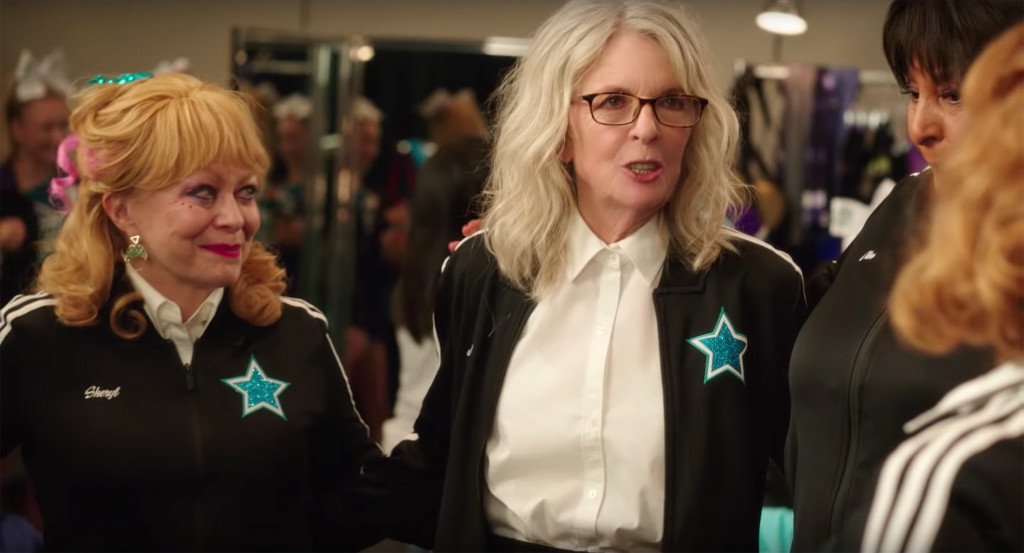 'Poms' features Jacki Weaver, Diane Keaton and Pam Grier in the lead roles. According to Variety, the movie follows a group of aged women who form a cheerleading gang in their retirement community. Weaver plays the character of Sheryl alongside Diane Keaton's Martha who leads the band. The movie is directed by Zara Hayes from a script written by Shane Atkinson, which is based on a story by Hayes and Atkinson. 'Poms' comes to theaters for Mother's Day weekend on May 10, 2019.
6. Zeroville (2019)
James Franco's 'Zeroville' is a comedy based on Steve Erickson's novel of the same name. The plot follows Vikar, a young architecture student who lands in Hollywood after being smitten by the art of cinema. With tattoos of Elizabeth Taylor and Montgomery Clift on his head, Vikar is mistaken for a Charles Manson follower. Eventually, he lands the job of a film editor. One day, Vikar comes across a secret film hidden in every movie ever made in the history of cinema and becomes obsessed with the idea of piecing it together. Franco directs and plays the lead role of Vikar. The other cast members include Jacki Weaver, Seth Rogen, Megan Fox, Joey King, Will Ferrell, Dave Franco, and Danny McBride, reports Variety. The long-gestating project comes to theaters after a long wait on September 6, 2019.
5. Perpetual Grace LTD (2019 – )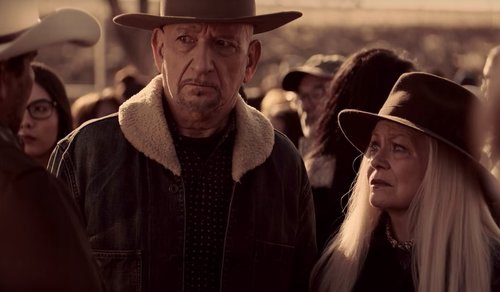 'Perpetual Grace LTD' is an Epix original series from Steve Conrad and Bruce Terris, starring Ben Kingsley, Jimmi Simpson and Jacki Weaver in major roles. The plot follows James, played by Simpson, who's a small town thief. When he tries to swindle Pastor Byron Brown, played by Kingsley, his victim turns out to be far more lethal than what James had expected. To his surprise, James learns that Byron, along with his wife Lillian — who are together known as Pa and Ma — uses religion to loot money from innocent believers. Set in the Wild West backdrop of New Mexico, the series also features Damon Herriman, Luis Guzman, Terry O'Quinn, and Kurtwood Smith in crucial roles, reports Deadline. 'Perpetual Grace LTD' is set to premiere on Epix on June 2, 2019.
4. Grudge (2020)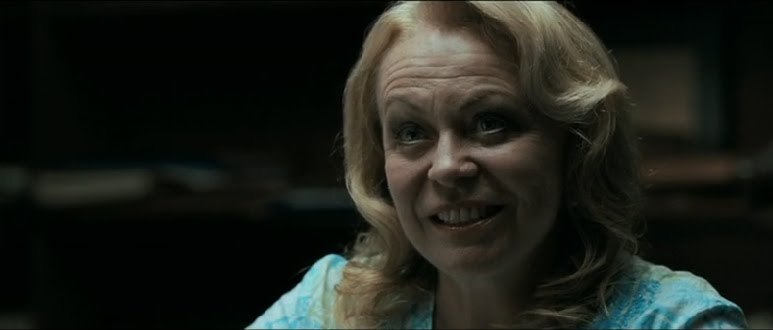 'Grudge' is a feature reboot of 'The Grudge' horror film franchise, which is based on the Japanese original. The movie stars Andrea Riseborough, Demián Bichir, John Cho, Lin Shaye, Betty Gilpin, and Jacki Weaver in major roles. Touted as a psychological horror movie, 'Grudge' is written and directed by Nicolas Pesce, and co-written by Jeff Buhler. Sony Pictures Entertainment has lined up the movie for a January 3, 2020 release.
3. Stage Mother (TBA)
The comedy-drama 'Stage Mother' features Jacki Weaver as Maybelline, a Texas church choir director who is known as a staunch conservative. When she inherits her recently died son's drag club in San Francisco, she shocks everyone by taking over the club. Moreover, she leads a fight to prevent the club's bankruptcy. 'Stage Mother' is directed by Thom Fitzgerald from a script written by Brad Hennig.
Read More: Upcoming Eliza Taylor Movies
2. Never Too Late (TBA)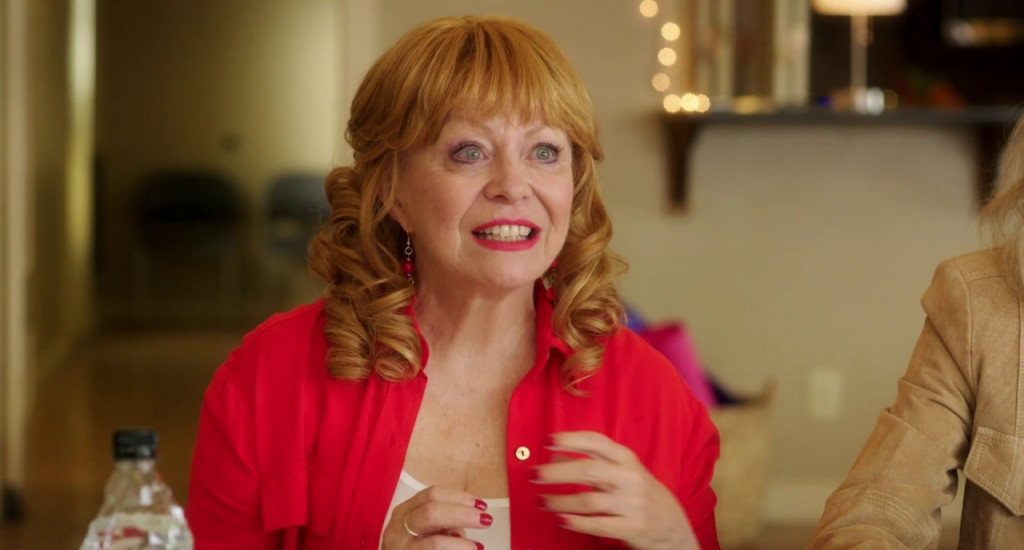 'Never Too Late' is an upcoming comedy-drama that unfolds in the backdrop of South Australia. The plot follows four Vietnam War heroes, who are famous for their heroic escape from a POW camp. But their past has long been gone and the foursome faces new challenge looming over their freedom. They are the inmates of Hogan Hills Retirement Home for Returned Veterans, with each nurturing an unrealized dream. The veterans plot an elaborate escape plan. Jacki Weaver plays the character of Norma in the movie. The film also features James Cromwell and Dennis Waterman in crucial roles. 'Never Too Late' is directed by Mark Lamprell from a screenplay written by Grant Carter and Luke Preston. No release date has been attached to the project yet.
Read More: Upcoming Diane Keaton Movies
1. Ruby's Choice (TBA)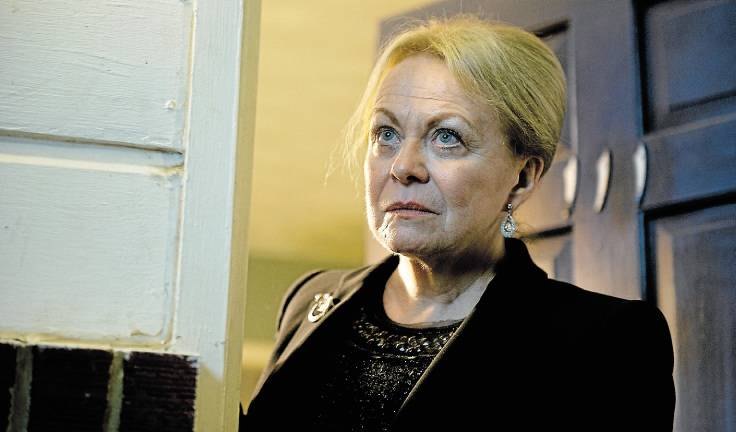 'Ruby's Choice' is a drama based on the heartwarming relationship between a teen girl and her ailing grandmother. The aged woman has dementia and she always spits out memories and secrets from the past. The girl dislikes grandma at first because she is forced to share the room with her. But she learns more and more family secrets from the disrupted memory of grandma and they establish a new bond of affection. Weaver plays the titular role, while Coco Jack Gillies portrays the teen girl, Tash. The movie is directed by Michael Budd from a screenplay by Paul Mahoney.
Read More: Upcoming Rebel Wilson Movies