James Corden is an English actor and comedian who is best known for hosting 'The Late Late Show with James Corden.' Born in Hillingdon, Greater London, Corden began his career with several roles in theater and as a television reporter.
He is also widely recognized for having created and starred in the critically acclaimed sitcom, 'Gavin & Stacey' for which he won a BAFTA award for Best Comedy Performance. Apart from that, he also appeared on several movies and TV shows and lent his voice to numerous animated films. In case you are wondering about his upcoming projects, check the list below. Hopefully, the new movies and television shows of James Corden will be as good as some of his recent ones.
7. Cats (2019)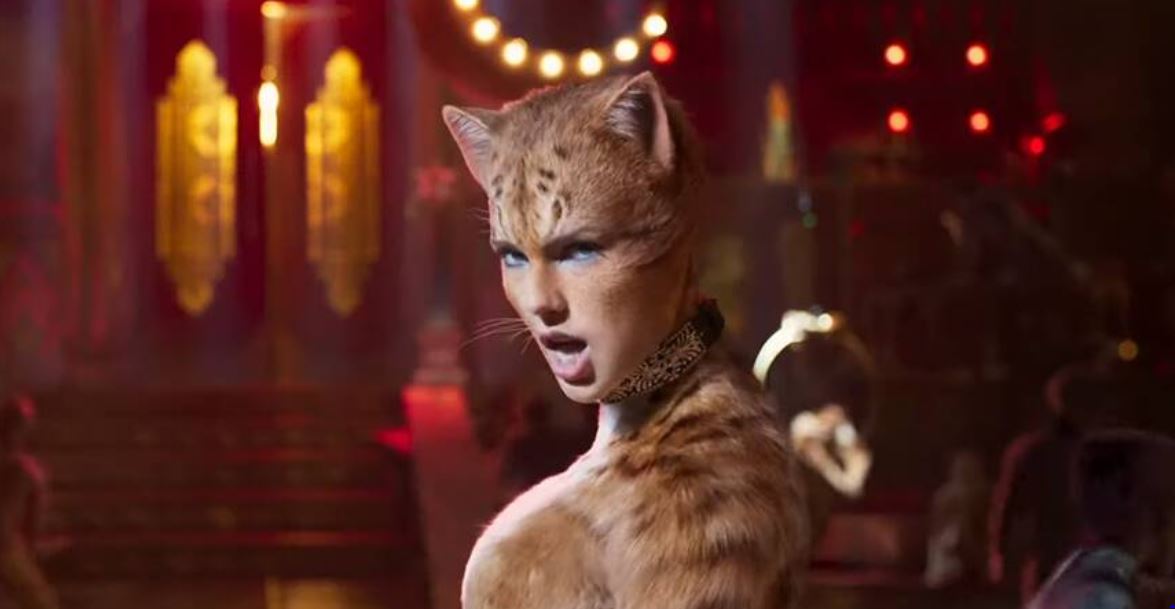 This upcoming musical fantasy dramedy is a cinematic adaptation of T.S. Eliot's collection of poems, 'Old Possum's Book of Practical Cats.' It follows a tribe of cats known as the "Jellicles" who try to decide which one of them will ascend to the Heaven Layer and be reincarnated into a new life over the course of a single night.
Releasing on the 20th of December 2019, 'Cats' features an ensemble cast with the likes of James Corden, Judi Dench, Ian McKellen, and Rebel Wilson. It is being directed by Tom Hooper, marking his second musical outing after 'Les Miserables.'
6. Gavin & Stacey Christmas Special (2019)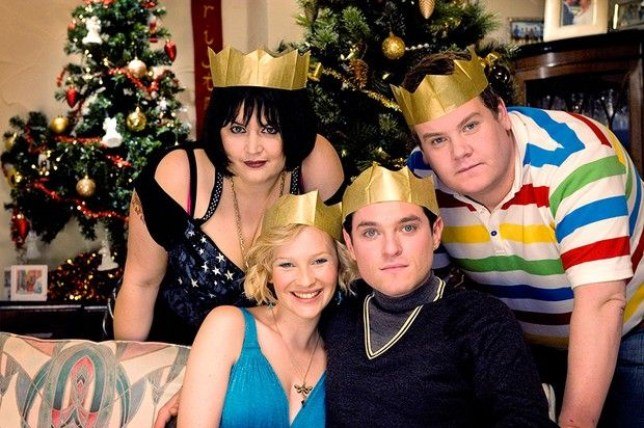 This British sitcom was created by James Corden and he also stars as a permanent character in it. The series has been extremely successful, winning several awards like the BAFTA audience award and the British Comedy award. It was even adjudged to be the 17th best British sitcom of all time.
It follows the titular characters, Gavin and Stacey who have been in a long-distance relationship for six months and want to try to be together. However, their different families and friends often end up being the source of conflicts and most of the humor of the show. Mathew Horne and Joanna Page play Gavin and Stacey respectively while Corden plays the role of Smithy, Gavin's best friend.
Most of the show's acclaim has been about its scripting and the performances by its actors. Although most of the people involved with the show, including Corden have stated that there is little possibility for the show to return for another season after its third one in 2009, a Christmas special is going to be aired soon, on 25th December marking a return for the beloved characters after nine whole years. While fans are bound to be excited about it, there is also the eager expectation that this one-off television movie might lead to the series being rebooted.
Read More: Upcoming Adam Sandler Movies
5. Peter Rabbit 2: The Runaway (2020)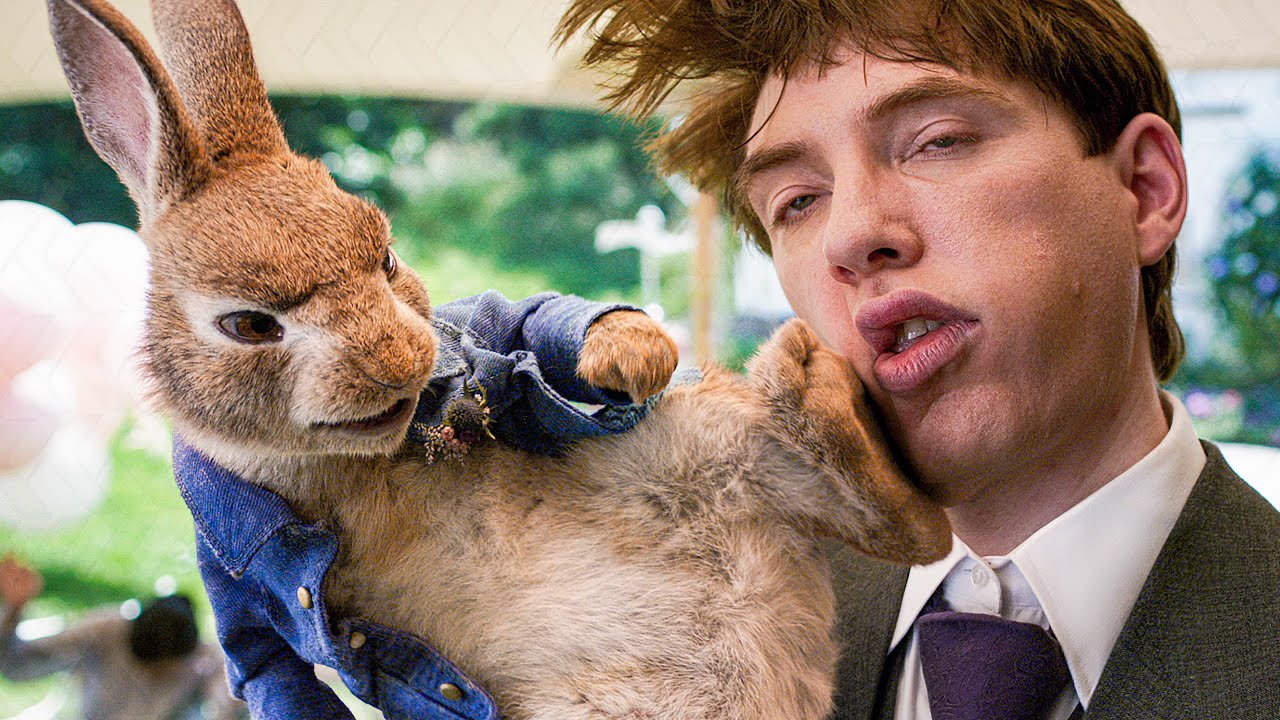 James Corden will soon be heard as the beloved character, Peter Rabbit once again in this upcoming comedy movie which serves as a sequel to the 2018 movie, 'Peter Rabbit.' The franchise is based on the stories created by Beatrix Potter and features an anthropomorphic bunny and his cousins. The second movie follows the titular character as he decides to escape after his caretaker goes on a honeymoon. The movie will release on the 3rd of April 2020.
4. Trolls World Tour (2020)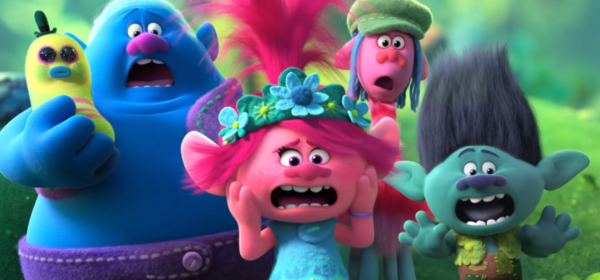 The cute, vibrant and cheerful trolls are all set to return to charm their viewers once more with this sequel to the 2016 animated comedy, 'Trolls.' The second movie is set four years after the events of 'Trolls' and depicts the creatures discovering other tribes of trolls that exist in the world. In this fictional universe, each tribe is devoted to a certain genre of music. Poppy, Branch and their friends try to stop Queen Barb's plan to destroy all the other troll tribes so that the music that her tribe is devoted to- rock reigns supreme.
James Corden will reprise his role as Biggie along with Anna Kendrick and Justin Timberlake who will reappear as Poppy and Branch respectively. Apart from them, Rachel Bloom and Ozzy Osbourne will also join the cast for this movie, playing Queen Barb and Queen Barb's father, Thrash respectively. The movie is slated to release on April 17, 2020.
Read More: Upcoming Jonah Hill Movies
3. Superintelligence (2020)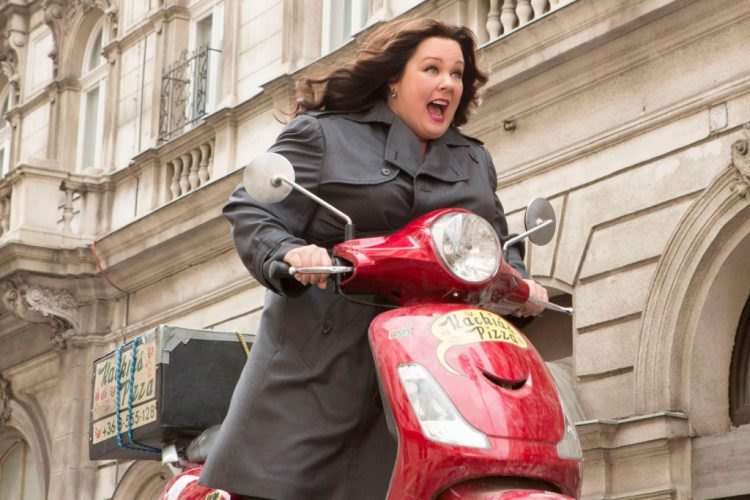 The supremely talented and extremely hilarious actress, Melissa McCarthy's upcoming science-fiction comedy presents a truly exciting premise. Best known for 'Spy,' McCarthy will be seen playing the role of Carol Peters, a woman who lives a rather monotonous life. However, Carol finds herself in a unique situation when her TV, phone, and microwave start back-talking at her as the world's first superintelligence decides to observe her with a plan for world domination.
Unknowingly, Carol becomes humanity's last hope to defeat the evil and rather sassy artificial intelligence. James Corden is set to lend his voice to the snarky superintelligence system. The movie is written and directed by McCarthy's husband, Ben Falcone.
2. The Prom (2020)
This upcoming musical comedy is a part of Netflix and filmmaker, Ryan Murphy's $300 million deal for original content. It follows a troupe of self-obsessed theater actors whose latest production is met with career-ending reviews.
Looking for a cause that they can support to revive their image, they head to a conservative, fictional town to help a high-school girl attend prom with her lesbian partner. The movie boasts of an impressive cast which includes Meryl Streep, James Corden, Nicole Kidman, Keegan-Michael Key, and Awkwafina.
Read More: Upcoming Charlize Theron Movies
1. The Late Late Show with James Corden (2015-)
'The Late Late Show with James Corden' is yet another late-night talk show that airs on CBS and is hosted by James Corden. James Corden took over as the host for this series after Craig Ferguson's exit. After that, Corden became the fourth host for 'The Late Late Show' that started in 1995 with Tom Snyder.
The show typically starts with a short monologue followed by an interview with a special guest for the episode. It won a Creative Arts Emmy Award for Outstanding Variety Special and Outstanding Interactive Program and has featured notable guests like Mila Kunis, Tom Hanks, and the Jonas Brothers. Corden's contract has been renewed to last through the 2020-21 season and we cannot be more excited to see more of his talk show.
Read More: Upcoming Seth Rogen Movies