Very few characteristic voices have reached and widely identified in every nook and corner of America as James Earl Jones. The Mississippi born actor has given rise to a legacy of his resonant voice that spans across stage, film and television. Jones had a difficult childhood as his father left the family before the actor was born. He was raised by his grandparents who lived in Michigan. After studying drama at Michigan University and a short service in the U.S. Army, Jones decided to take the road less traveled in his family line, professional screen and stage acting.
New York Calling
He moved to New York City in the mid-50s to join the American Theater Wing along with Lee Strasberg. The aspiring actor made his Off-Broadway debut in 1957. During the period from 1961 to 1972, Jones emerged as an accomplished stage actor with a series of Shakespearean characters such as Othello, King Lear, Oberon in 'A Midsummer Night's Dream,' Abhorson in 'Measure for Measure,' and Claudius in 'Hamlet.'
Jones won his first Tony Award for his portrayal of the character of a boxer in 'The Great White Hope' directed by Howard Sackler. The play, which followed the unfortunate career of the first African-American heavyweight boxing champion, was loosely based on the real-life story of Jack Johnson. Jones reprised his iconic character in the feature film version of the play in 1970. The actor repeated the critical and commercial success on the big green and took home an Academy Award nomination.
He continued to deliver mind-blowing performances on stage throughout the '70s and '80s. The actor garnered widespread critical acclaim for the two-character production, 'Paul Robeson' in 1978. In 1982, he played the title role of Othello. His other major theater credits include, August Wilson's 'Fences,' Tennessee Williams's 'Cat on a Hot Tin Roof,' 'Driving Miss Daisy,' Gore Vidal's 'The Best Man,' George S. Kaufman and Moss Hart's 'You Can't Take It with You,' and 'The Gin Game.' In 2017, the theater world honored Jones for his outstanding achievements and unmatched career that covers decades with a Tony Award for lifetime achievement.
Success in Films
Jones began his prolific career in films with the classic film 'Dr. Strangelove' directed by Stanley Kubrick in 1964. The actor went on to play popular roles in movies like 'Conan the Barbarian' (1982), 'Matewan' (1987) and 'Coming to America' (1988). His portrayal of Adm. James Greer in the film series based on Tom Clancy's novels that includes movies such as 'The Hunt for Red October' (1990), 'Patriot Games' (1992) and 'Clear and Present Danger' (1994).
In the next year, Jones landed one of his breakout roles in the feature adaptation of the classic novel 'Cry, the Beloved Country' by Alan Paton. Jones' other major film credits include 'A Family Thing' alongside Robert Duvall, and 'Field of Dreams.' The Academy honored the veteran actor with an Oscar in 2011. His deep resonant voice helped Jones to find work as a voice artist in numerous stage, film, TV, and commercial projects. His major voice roles include the villainous Darth Vader in the 'Star Wars' franchise and Mufasa in Disney's 'The Lion King.' Through his involvement as a major actor diminished in the 21st century, Jones continued to make guest appearances on several television shows. In case you are wondering what is the next James Earl Jones movie or tv show, here's the list of all his upcoming movies and TV shows in 2019 and 2020.
Coming 2 America (2020)
'Coming 2 America' is the long-awaited sequel to the 1988 hit 'Coming to America.' Jermaine Fowler will play one of the lead roles along with the returning cast that includes Eddie Murphy, who played Prince Akeem, the prince of Zamunda, Shari Headley, who played Lisa, Prince Akeem's wife and future Queen of Zamunda, Arsenio Hall, who played Prince Akeem's best friend, Semmi, and James Earl Jones, who played King Jaffe Joffer, Akeem's father and King of Zamunda. The original movie, which was directed by John Landis, saw Murphy's charming African Prince Akeem fleeing his kingdom Zamunda to escape an arranged marriage fixed by his father King Joffer, reports Variety.
Hakeem landed in the sprawling city of New York in the hope of finding his soulmate. 'Coming to America' grossed nearly $300M worldwide, along with catapulting Murphy's stardom to new heights. Paramount has set Craig Brewer, who is known for 'Hustle & Flow' and 'The Legend of Tarzan,' to direct the project. The long-gestating sequel has been on the cards for several years with Jonathan Levine previously attached as helmer. 'Black-ish' creator Kenya Barris rewrote the script for the sequel based on an original draft written by Barry Blaustein and David Sheffield. Barris executive produces along with Murphy, while Kevin Misher produces. Paramount will release 'Coming 2 America' on December 18, 2020.
ALREADY RELEASED
The Lion King (2019)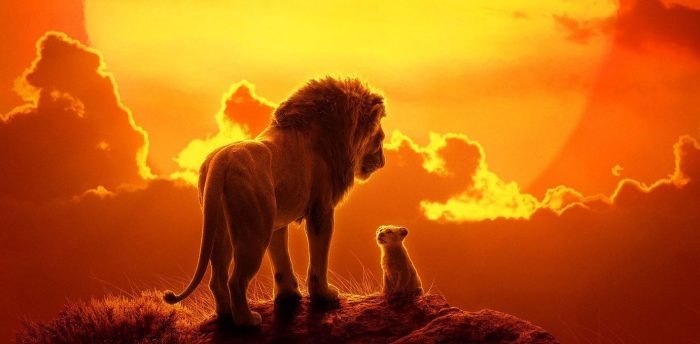 The return of 'The Lion King' in live-action format after 25 years is a feat for many people for so many reasons. One special person among them has a special reason to celebrate the second coming of the King of the Pride Lands, James Earl Jones! The 88-year-old veteran voiced the character Mufasa in the 1994 original movie. When director Jon Favreau started rolling his dream project in 2017, one of the first cast members he roped in was James Earl Jones. According to Favreau, it was the announcement that bestowed legitimacy to the re-imagining of a cult classic.
"Everybody was so concerned about 'What was this new Lion King going to be?' That one casting announcement helped," he said. The director also added that recording with the veteran actor was "a little surreal."
Directed by Roger Allers and Rob Minkoff, 1994 animated movie featured an ensemble cast that included James Earl Jones as King Mufasa, Madge Sinclair as Queen Sarabi, Matthew Broderick as Simba, Jeremy Irons as Scar, Moira Kelly as Nala, and Nathan Lane as Timon, among others. Earl Jones was reportedly cast because the directors found his resounding, alpha male voice resembles the roar of a matured lion. After the movie and cast became a Disney legend and the great legacy of the Pride Land, Jones reprised his iconic voice role of King Mufasa in the 1998 sequel 'The Lion King II: Simba's Pride' and the video game 'Kingdom Hearts II' in 2005.
"One of the reasons that I took this job was because of the impression the drawings and animation had on me. It was really grand stuff. I also enjoy creating characters with just my voice," when asked about the experience of voicing the King of the Pride Land in the 1994 movie, Earl Jones said. "It reminded me of my early training in radio when I was in college. It's interesting to experiment and try it different ways until you get the right sound. I love the drama in the film and the way it resonates on other classic dramatic pieces such as Shakespeare's Hamlet."
The movie features Donald Glover as Simba, Beyonce as Nala, Chiwetel Ejiofor as Scar, Seth Rogen as Pumbaa, Keegan-Michael Key as Kamari, Alfre Woodard as Sarabi, Billy Eichner as Timon, Shahadi Wright Joseph as Young Nala, JD McCrary as Young Simba, Florence Kasumba as Shenzi, John Oliver as Zazu, and Eric Andre as Azizi. Jon Favreau directs the film from a script adapted by Jeff Nathanson. 'The Lion King' released in theaters on July 19, 2019.
Read More: All Upcoming Christian Bale Movies