For almost the past 20 years James Franco has given us so many memorable and diverse performances. He got his breakthrough role in 1999 in the now cult-classic comedy-drama TV series 'Freaks and Geeks' (1999-2000). People then took notice of his acting prowess in the biographic television film 'James Dean' (2001) for which he won a Golden Globe for Best Actor. Not only did Franco possess an uncanny resemblance like that of the legendary actor but also captured his mannerisms and the essence of his character quite well. Franco gained worldwide recognition for his role Harry Osborne – Peter Parker's best friend in Sam Raimi's 'Spiderman' trilogy (2002-2006).
Since then, he's acted in a wide variety of movies like Tony Hill's war drama 'Flyboys' (2006), Gus Van Sant's biographical film 'Milk' (2008) portraying Sean Penn's character's gay romantic partner and the very successful and critically acclaimed 'Rise of the Planet of Apes' (2011). Franco is also well known for his long-time collaboration with good friend Seth Rogen with films like the stoner action comedy film 'The Pineapple Express' (2008), playing himself along a talented ensemble cast in the disaster action comedy film 'This Is the End' (2013) and the very controversial comedy film 'The Interview' (2014). He's also appeared in other films like 'Oz the Great And Powerful' (2013), the mystery thriller 'True Story' (2014), 'Why Him?' (2016).
It's no surprise to note that James Franco is a method actor and takes each and every role very seriously. This was indicated in Danny Boyle's survival thriller '127 Hours' (2011), based on the memoir of outdoor adventurer Aaron Ralston about how he survived for five days trapped by a boulder in an isolated slot canyon Blue John Canyon in Southeastern Utah. What Franco did so well was possessing the fun-loving and care-free charisma of Ralston and the slowly breaks that shell and shows his human fragility. Watch how his face carries so many varied emotions like despair, desperation, and anger being conveyed to the audience as he tries to find a miraculous way out of being trapped from that boulder. For such a compelling performance, he was nominated for his first Oscar. He also did some outlandish work portraying a rapper/arms and drug dealer in 'Spring Breakers' (2012). His performance in this movie was so dark, uncomfortable and for the most part hilarious as he succeeds in playing a narcissistic and insane character, making audiences unsure as to whether to be uncomfortable or laugh. His likability is what carries the film through.
But his best performance till date has to be in 'The Disaster Artist' (2017), an adaptation of Greg Sestero's book of the same name where he plays the very mysterious and eccentric Tommy Wiseau. The remarkable feat of Franco lies in the fact he directed, produced and acted as the main lead Tommy Wiseau who also directed, produced and starred as the lead in the cult-favorite 'The Room' (2003). Franco does a terrific job capturing the bizarre and quirkiness nature of Wiseau as a guy who just wants to make a mark in the Hollywood industry and makes a film so bad (that it's good) despite the fact it tanked at the box office and got the lowest ratings by all the critics. For his performance, he was awarded a Golden Globe for Best Actor in a Drama/Musical.
At this point, the question that might be circling your mind is what is the next James Franco movie or tv show? Well, the good news is that we have a clear answer to that question. Here's the list of upcoming James Franco films as an actor and a director scheduled to release in 2019, 2020 and beyond. We can only hope that the latest James Franco movie would be as good as some of his recent ones.
8. The Long Home (2019)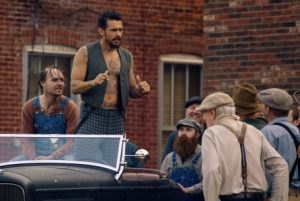 Directed and produced by Franco himself, this is a coming-of-age story of a carpenter Nathan Winer from rural Tennessee and the moral battles he faces over the death of his father earlier. This is based on William Gay's 1999 Southern Gothic Novel of the same name. Winer is hired for a construction project by the man who murdered his father – a small-town tycoon and Satanist, Dallas Hardin (Franco). This film boasts of a star-studded cast like Josh Hutcherson, Courtney Love, Ashton Kutcher, Josh Hartnett, Tim Blake Nelson, and others. This indie drama set in the 1940s is set to be released at the end of this year.
Read More: Tom Cruise Upcoming Movies
7. Blood Surf (2019)
More of a horror genre, this film is about a shy, talented tattoo artist named Nic, who is assisted by a badass all-female motorcycle club called the Bitch Angels, infiltrates a violent and notorious gang of surf witches in order to investigate the disappearance of her missing twin brother. She soon discovers more danger than she ever bargained for under the charismatic sway of the Surf Gang's enticing leader Rip Slut, and it will be up to Nic to keep the forces of evil at bay in Elysian Beach. Writer and director Richard Linklater's daughter Lorelei Linklater best known for her role in her father's Oscar-nominated film 'Boyhood' (2014) plays the main role of Nic in this upcoming film. Directed by Nina Ljeti, Franco will play the role of Metalhead Troy.
6. Arctic Dogs (2019)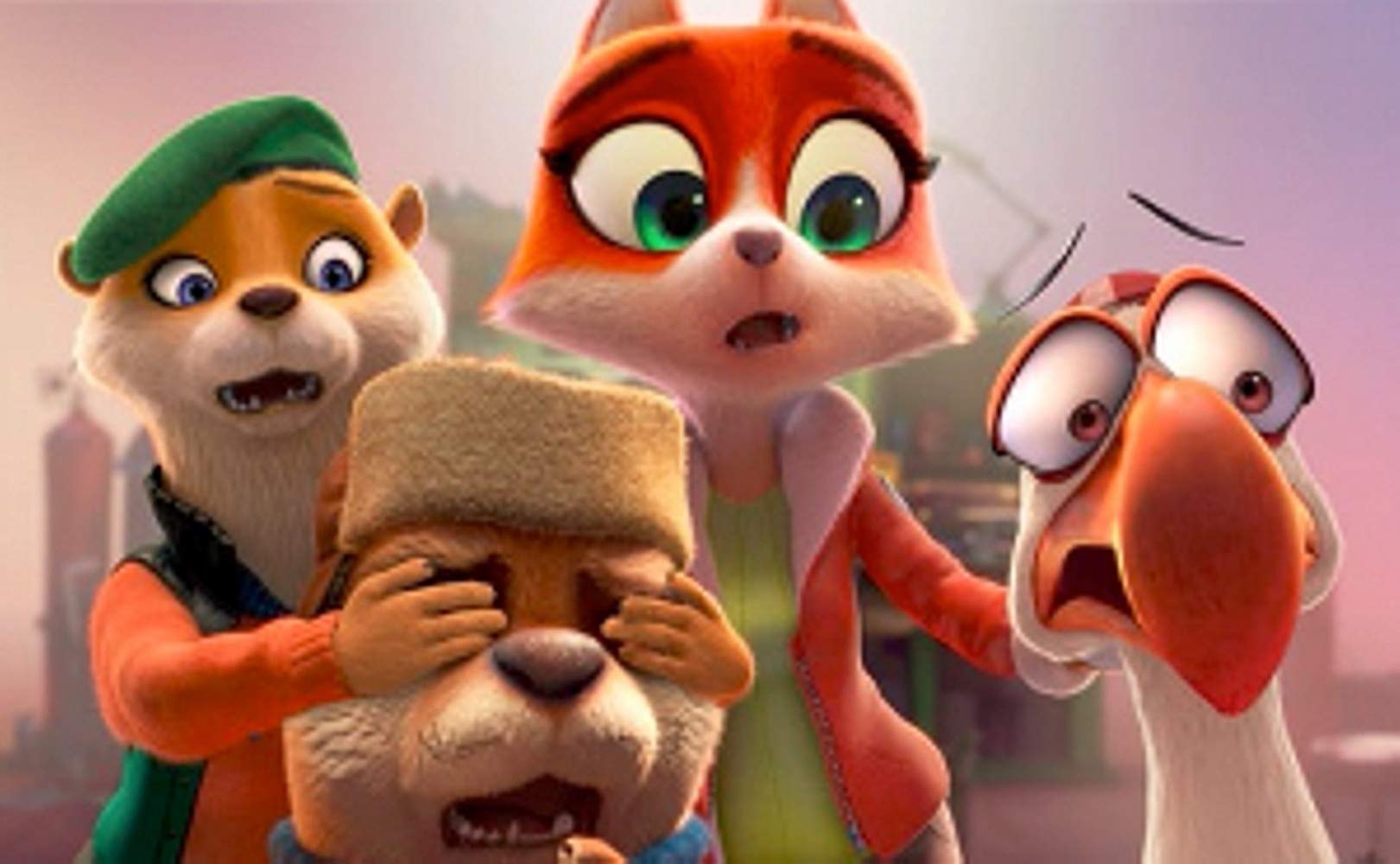 'Arctic Dogs', originally titled 'Arctic Justice' is an animated movie. It tells the tale of Swifty the Arctic fox who works in the mailroom of the Arctic Blast Delivery Service. However, Swifty nurtures the dream of becoming the Top Dog, which is the star husky courier. In order to further his dreams, Swifty secretly commandeers a sled and delivers a mysterious package to a secret location. Here Swifty comes across a villain whose plan is to drill below the Arctic ice to release some gas to melt all the ice, in order to rule over the world. Otto Von Walrus, the blubbery evil genius must be stopped. However, he seems to command a small army of his own. Thus, Swifty enlists the help of his friends, including an introverted polar bear, an albatross and a couple of scatterbrained otters. Together, the ragtag group must save the day from the evil plans of Otto Von Walrus.
James Franco lends his voice to Lemmy, the albatross. 'Arctic Dogs' is slated to release in November 2019 and knowing Franco, he will definitely amaze us in the upcoming film. Other cast members include the likes of Jeremy Renner, Michael Madsen, and Alec Baldwin.
5. Zeroville (2019)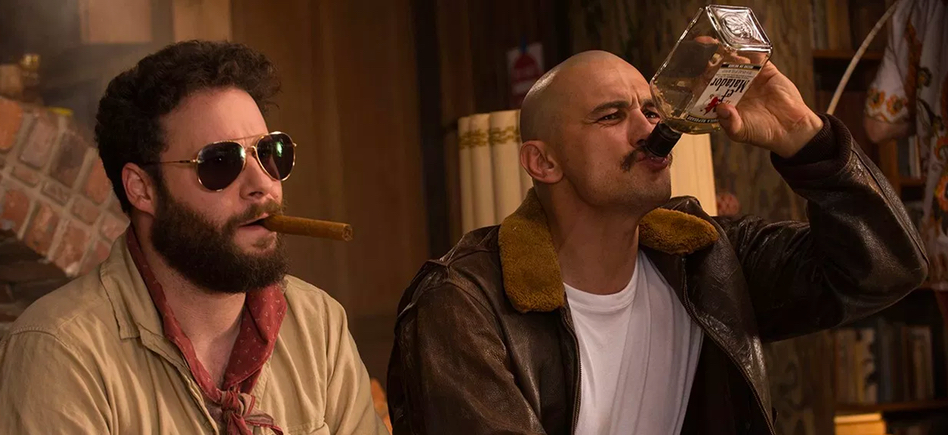 Franco will once again collaborate with long-time friend Seth Rogen in this upcoming comedy-drama film. Directed by Franco himself, this film is about a young autistic seminarian who worships films, arrives in Los Angeles in 1969 during a transitional time in the industry in the hopes of realizing a dream in Hollywood. This film is an adaptation of Steve Erickson's novel. Although this film was slated for a release in 2016, it is now set to be released in September 2019. We all are very excited to see what Franco and Rogen can weave magic together after their recent success with the 'The Disaster Artist' (2017).
Read More: Natalie Portman Upcoming Movies
4. Naya Legend of the Golden Dolphin (2019)
This upcoming 3-D animated film is about Naya the Golden Dolphin Princess whose father, King of the Golden Dolphins, sends her on an urgent mission to the eight corners of the Earth that are rich and fluid with dolphin energy, with the sole purpose to unite the dolphins and save the oceans of the Earth. Quvenzhane Wallis who was nominated for an Oscar for Best Actress at just the age of nine voices the role of Naya, the Golden Dolphin Princess. This film features the voices of so many Hollywood A-listers like Kate Winslet, Gerard Butler, Megan Fox, Whoopi Goldberg, Ellen Page, Owen Wilson, Isabella Rossellini, and Diego Luna. James Franco will voice the role of 'Dude' in this film which is set to release in 2019.
Read More: Kevin Hart Upcoming Movies
3. The Deuce (2017-2019)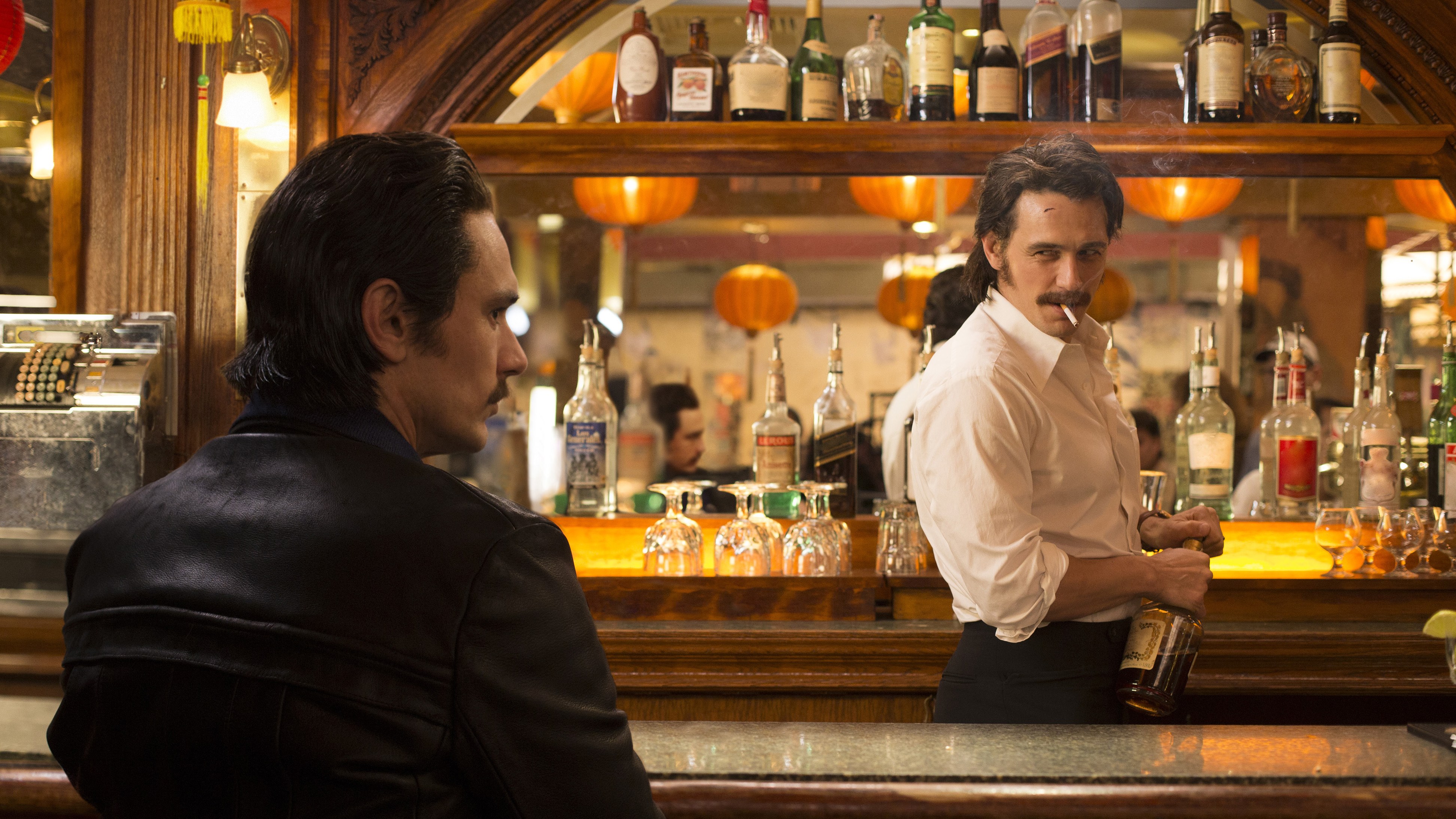 'The Deuce' is a drama that airs on HBO. It is set in New York in the 1970s where the violent fallout from the drug epidemic is becoming worse each day. Against this backdrop, we see Vincent and Frankie Martino, twin brothers, who become fronts for the mafia while operating out of Times Square. It is also the home of Eileen "Candy" Merrell, a street-level prostitute who uses her brains to exit the perils of her current job to switch to the emergent and legal porn industry as an actor and director. Over the seasons we have seen time jumps and the final season will air on September 9, 2019. Most probably, the upcoming season will deal with the outbreak of cocaine and set it against the AIDS epidemic and the rising LGBT movements at that time.
While Maggie Gyllenhaal plays the part of Eileen, James Franco plays the roles of the twins. Due to a stellar cast and previous performances, which have been good, we have high expectations from the upcoming season of 'The Deuce'.
2. Multiple Man (TBA)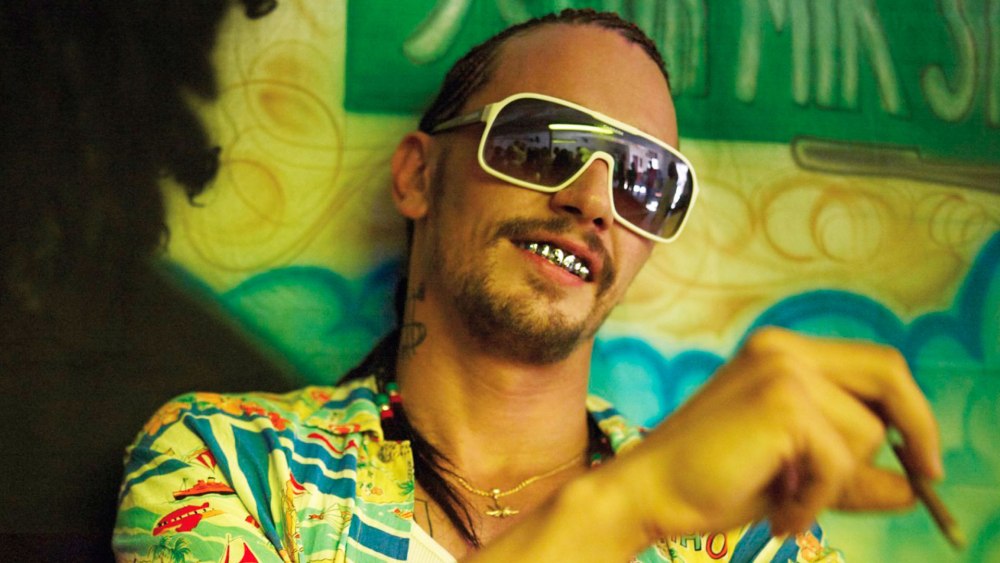 Many Marvel comic book fans will recognize this character from the X-Men Comics. Jamie Madrox aka the Multiple Man is a mutant with the extraordinary ability to create multiple instant duplicates of himself, is known to be a rather minor/supporting character initially in the comics but his character is later developed in the comic-book series X-Factor released in the 1990s. This character has once appeared in Brett Rattner's 'X-Men: The Last Stand' (2006) but has barely had any significant screen time. Now just recently it has been announced that his character is set to get his own solo film with James Franco playing the lead character. Franco who is no stranger to the superhero genre films having appeared as Peter Parker's best friend Harry Osborne in Sam Raimi's Spiderman trilogy. We're all very curious to see what Fox studios will deal with this upcoming project and whether Franco will do justice to this comic book character. This film has no release date set as of now.
Read More: Brad Pitt Upcoming Movies
1. Bukowski (TBA)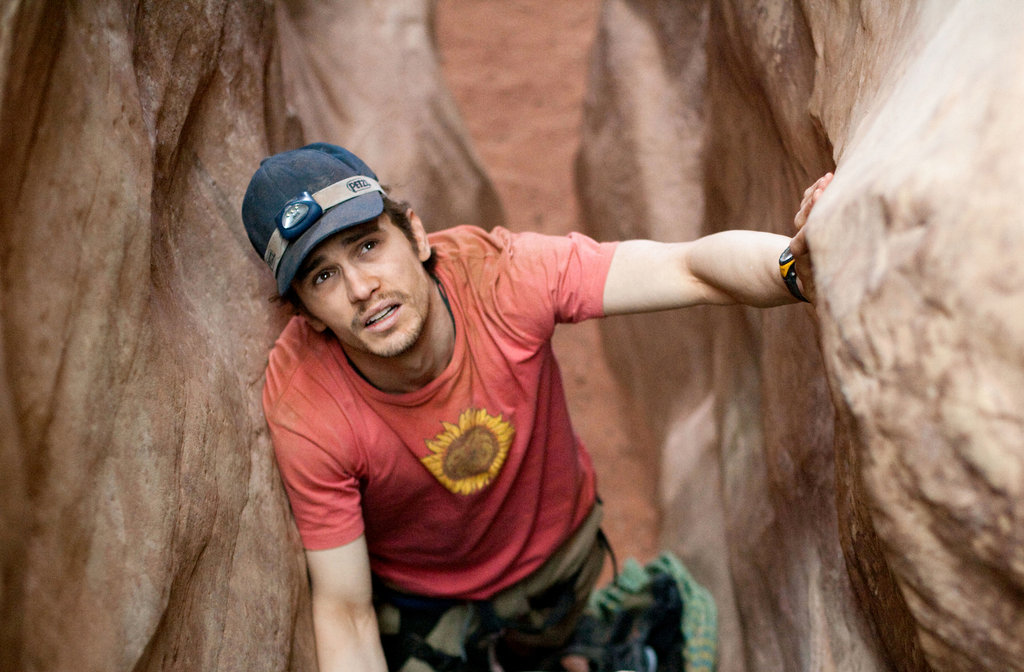 Written and directed by James Franco, this upcoming autobiographical film is about the German-born American poet, novelist and short-story writer Charles Bukowski who was well known for addressing the ordinary lives of poor Americans, the abuse of alcohol, relationships with women and the drudgery of work. It is the story of the writer's formative years from childhood to high school and his struggles with an abusive father, disfiguring acne, alcohol abuse and how he managed to escape his troubles with his love for writing. Josh Peck will portray the lead character, along with Tim Blake Nelson as his father Henry and Alex Kingston as his Bukowski's mother Katharina. Although it was set to be released back in 2014, the film production has run into a lot of legal troubles and we hope that Franco's directorial project sees the green light soon.