James McAvoy is a Scottish actor. He made his acting debut as a teen in 'The Near Room' in 1995 and made mostly television appearances until 2003, when his feature film career began. His notable television work includes the thriller 'State of Play' and the science fiction mini-series Frank Herbert's 'Children of Dune'. Besides screen acting, he has performed in several West End productions and received three nominations for the Laurence Olivier Award for Best Actor. He has also done voice work for animated films including 'Gnomeo & Juliet', its sequel, 'Sherlock Gnomes, and 'Arthur Christmas'.
In 2003, McAvoy appeared in a lead role in 'Bollywood Queen'. This was followed by a supporting role, the faun Mr. Tumnus, in 'The Chronicles of Narnia: The Lion, the Witch and the Wardrobe' in 2005. His performance in Kevin Macdonald's drama 'The Last King of Scotland' in 2006 garnered him several award nominations. The critically acclaimed romantic drama war film 'Atonement' in 2007 earned him a Golden Globe Award nomination and his second BAFTA nomination. He appeared as a newly trained assassin in the action thriller 'Wanted' in 2008.
In 2011, McAvoy played the young Professor Charles Xavier in the superhero film 'X-Men: First Class' in 2011, a role he reprised in 'X-Men: Days of Future Past' in 2014, 'X-Men: Apocalypse' in 2016 and 'Deadpool 2' in 2018. He starred in the crime comedy-drama film 'Filth' in 2013 for which he won Best Actor in the British Independent Film Awards. In 2017, he portrayed Kevin, a man with 23 personalities, in M. Night Shyamalan's 'Split', for which he received critical acclaim.
In case, you were wondering what is the next James McAvoy movie or tv show, you are at the right place. Here's the list of upcoming James McAvoy films scheduled to release in 2019 and 2020.
2. It: Chapter Two (2019)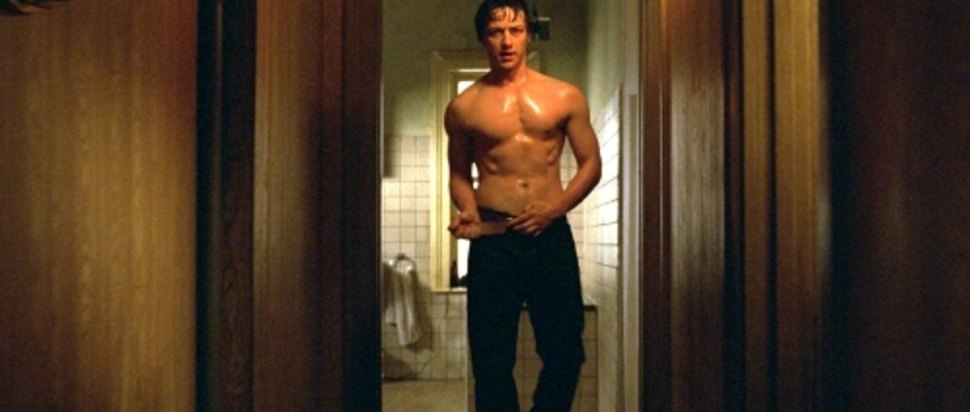 'It: Chapter Two' is an upcoming American supernatural horror film and the sequel to the 2017 film 'It'. Both parts were adapted from the 1986 novel 'It' by Stephen King. The second part is directed by Andy Muschietti and written by Gary Dauberman. Set in 2016, 27 years after the events of 1989 described in the first film, the film stars Bill Skarsgård, who reprises his role as Pennywise. James McAvoy, Jessica Chastain, Jay Ryan, Bill Hader, Isaiah Mustafa, James Ransone, and Andy Bean portray the adult versions of The Losers Club, while Jaeden Lieberher, Sophia Lillis, Jeremy Ray Taylor, Finn Wolfhard, Chosen Jacobs, Jack Dylan Grazer, and Wyatt Oleff return from the first film as the younger Losers, respectively.
Produced by New Line Cinema, Vertigo Entertainment, Rideback and KatzSmith Productions, and distributed by Warner Bros. Pictures, the film is scheduled to be released on September 6, 2019.
Read More: Upcoming Mark Wahlberg Movies
1. His Dark Materials (2019 – )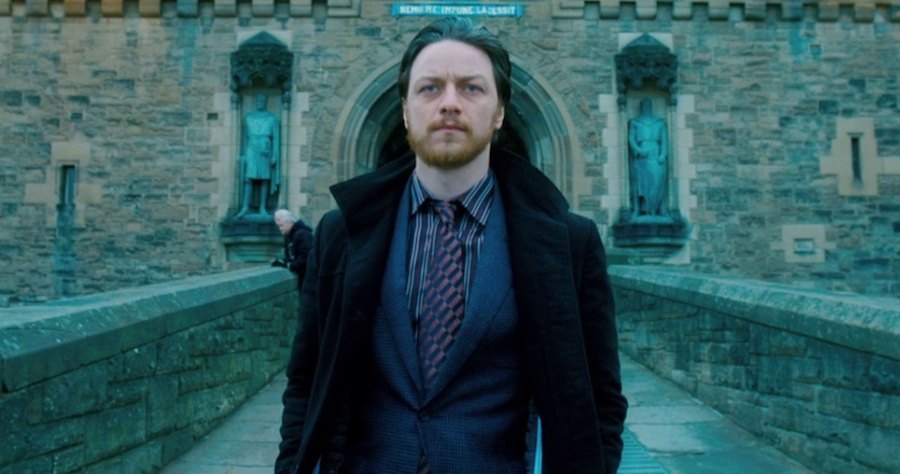 The much-awaited HBO and BBC One fantasy drama series 'His Dark Materials' is based on the novel series of the same name by Philip Pullman. The plot unfolds in a fantasy world of humans and their animal companions called daemons, which are physical manifestations of a person's soul. Lyra (played by Dafne Keen known for 'Logan') is an orphaned girl who lives with her daemon named Pantalaimon in an Oxford college. Their normal life is disrupted with the arrival of the mysterious beauty Mrs. Marisa Coulter (played by Ruth Wilson). A series of child abductions and dubious experiments trigger nightmarish days for the inhabitants including Lyra. When her best friend goes missing, Lyra embarks on a dangerous search which leads her straight to the vault of Mrs. Marisa Coulter's horrific secrets. Lyra uncovers a shocking link that connects the mighty Lord Asriel (played by James McAvoy) with the series of abductions, witches, a monster machine ripping children from their daemons, and a mysterious substance called Dust.
The other cast members include Anne-Marie Duff, Clarke Peters, Ariyon Bakare, Will Keen, Ian Gelder, Georgina Campbell, Lewin Lloyd, Lucian Msamati, James Cosmo, Daniel Frogson, Tyler Howitt, Ruta Gedmintas, and Mat Fraser. Philip Pullman's 'His Dark Materials' book series comprises a trilogy that includes the titles, 'The Golden Compass,' 'The Subtle Knife' and 'The Amber Spyglass.' The series also has a prequel titled 'La Belle Sauvage.' The writer is reportedly working on a fifth book that picks up where the trilogy left off. In 2007, there was a feature film adaptation for 'The Golden Compass' with Nicole Kidman in the lead role. The movie was panned by critics and sank without a trace at the box office without spawning any sequels.
HBO, which wrapped up the iconic fantasy drama series 'Game of Thrones' in May, is looking for a flagship show to compensate the void of 'GoT.' The upcoming big-budget series reportedly features fantastic CG sequences including the daemons, Gyptians, who are a group of nomads, and the intelligent polar bears called Panserbjørn, which make it a perfect replacement for 'Game of Thrones.' McAvoy's character Lord Asriel is expected to advocate evil in the series. "You once asked me what evil was. There are things that you're better off not understanding," he warns Lyra in the trailer. The eight-part series premieres on HBO and BBC One later this year. BBC has reportedly ordered a second season of eight-episodes too. HBO produces both the first and second seasons and holds the worldwide distribution rights except Britain.
Already Released
1. Glass (2019)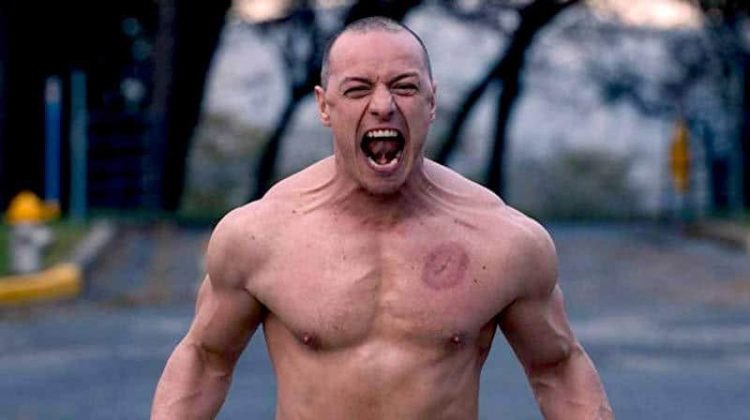 'Glass' is an American action film directed, written and produced by M. Night Shyamalan. The film is a sequel to Shyamalan's previous films 'Unbreakable' in 2000 and 'Split' in 2016, cumulatively forming the 'Unbreakable' series, also known as the 'Eastrail 177' trilogy. Bruce Willis, Samuel L. Jackson, Spencer Treat Clark, and Charlayne Woodard reprise their 'Unbreakable' roles, while James McAvoy and Anya Taylor-Joy return as their 'Split' characters, with Sarah Paulson and Adam David Thompson joining the cast.
Read More: Upcoming Daniel Radcliffe Movies
2. Dark Phoenix (2019)
'Dark Phoenix' is an American superhero film based on Marvel Comics' 'X-Men' characters, distributed by 20th Century Fox. It is the twelfth installment in the 'X-Men' film series and the sequel to 'X-Men: Apocalypse' in 2016. The film is written and directed by Simon Kinberg, and stars James McAvoy, Michael Fassbender, Jennifer Lawrence, Nicholas Hoult, Sophie Turner, Tye Sheridan, Alexandra Shipp, Kodi Smit-McPhee, Evan Peters, and Jessica Chastain. In 'Dark Phoenix', the X-Men face the full power of the Phoenix (Turner) after a mission to space goes wrong.
Read More: Upcoming George Clooney Movies