Jamie Foxx is a name that every American is acquainted with. He's a well-known actor, singer, songwriter, producer and a comedian. He cemented his place in Hollywood with his portrayal of Ray Charles in the 2004 biographical film 'Ray', for which he won an Academy Award for Best Actor, BAFTA Award for Best Actor in a Leading Role, and a Golden Globe Award for Best Actor – Motion Picture Musical or Comedy. He has appeared in countless other great movies like 'Collateral', 'Jarhead' (2005), record executive Curtis Taylor Jr. in 'Dreamgirls' (2006), Detective Ricardo Tubbs in the 2006 film adaptation of TV series 'Miami Vice', 'Django Unchained' (2012), the supervillain Electro in 'The Amazing Spider-Man 2' (2014), 'Baby Driver' (2017), 'The Jamie Foxx Show' (1996-2001), in which he played Jamie King, Jr. He currently is also the host and executive producer of the Foxx game show 'Beat Shazam'.
At this point, the question that might be circling your mind is what is the next Jamie Foxx movie or tv show? Well, the good news is that we have a clear answer to that question. Here's the list of upcoming films of Jamie Foxx scheduled to release in the near future. We can only hope that the new Jamie Foxx movies would be as good as some of his recent ones.
9. Just Mercy (2020)
According to THR, Destin Daniel Cretton is directing a crime drama titled 'Just Mercy,' which is an adaptation of the memoir of the same name by Bryan Stevenson. Jamie Foxx and Michael B. Jordan have been tapped to star in the upcoming movie, which will center on the life of Walter McMillian, a black man sentenced to death for a crime he didn't commit.
McMillian was convicted and spent six years on death row in spite of several witnesses surrounding him at the time of the murder. Stevenson took on the case and discovered that McMillian's exoneration was due to the prosecution's suppressed evidence. The movie is slated to be released on January 10, 2020.
Read More: Upcoming Keanu Reeves Movies
8. Soul (2020)
Music can save one's mortal soul if some songs are to be believed. However, for a musician to create art, they must be in touch with themselves, which will be reflected in their music. The 2020 movie, 'Soul', which is an animated adventure, tells a story with a similar message.
In this case, we happen to see a musician who has lost touch with his passion for music, which led him down this path in the first place. Disillusioned by his art, his creative process takes a hit as a result. Soon, he finds himself outside his body and must travel back with the help of a young soul learning about itself.
There is a reason people use the term 'soul searching' when we speak about introspecting to look for answers. In the movie, it is highly likely that the musician will learn something about himself and his soul from the young one trying to figure out his own identity. With cast members like Tina Fey on board, Jamie Foxx will be looking to turn heads with his performance. That is exactly what we expect of him when the film releases on June 19, 2020.
7. The Manuscript (2020)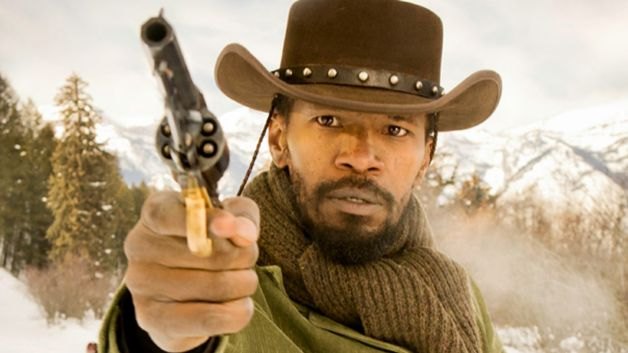 'The Manuscript' is an upcoming thriller starring Jamie Foxx along with Jean Reno and Scott Eastwood. The movie is directed by Nick Cassavetes, who is known for 'The Notebook' and 'The Other Woman,' from a screenplay by Louis Rosenberg and Joe Rosenbaum. THR describes the movie, whose plot details are still under wraps, like a cat-and-mouse style thriller.
The report also reveals that the movie follows an assistant editor in a publishing firm who is an aspiring writer. His dream is to write a masterpiece one day. But when he receives a mysterious manuscript sent from a prison inmate, his destiny turns on its head. The manuscript is chapters from a mystery novel written by the prisoner. The novel tempts the young author to go after a fortune of $100 million in stolen diamonds. But the young man and his girlfriend find themselves trapped in the labyrinth of crime, deception, and vengeance. When death looks straight into their eyes, the couple realizes that they have become the pawns in the game masterminded by a criminal genius operating from behind the bars.
Read More: Upcoming Liam Neeson Movies
6. The Wild Bunch (TBA)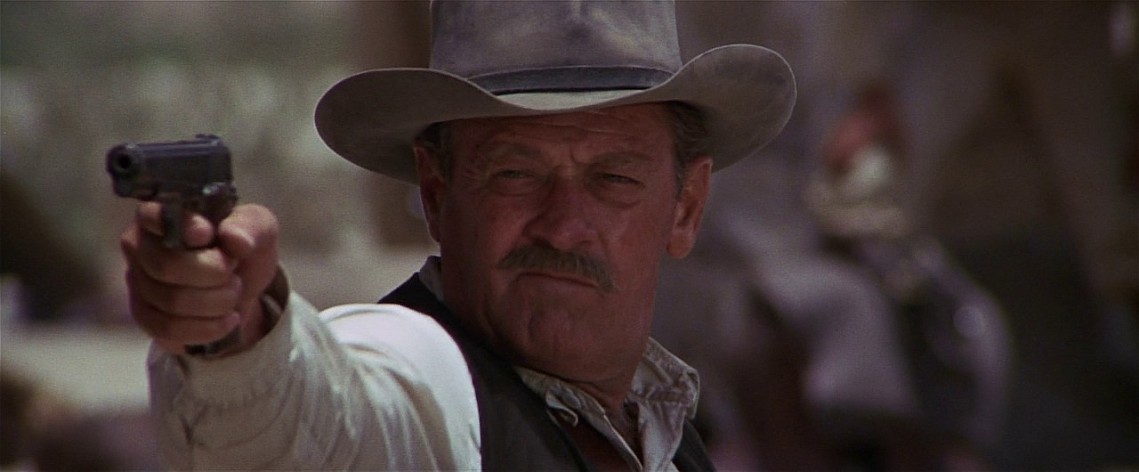 Mel Gibson's next directorial venture is about a gang of American bandits who try to elude bounty hunters during the waning days of the wild West. The film is a remake of the 1969 film directed by Sam Peckinpah and has been written by David Ayer and Bryan Bagby. Peter Dinklage and Michael Fassbender star in the film alongside Jamie Foxx.
5. Untitled Henry & Rel Sci-Fi Project (TBA)
Jamie Foxx and Joseph Gordon-Levitt star in Netflix's untitled sci-fi flick directed by Henry Joost and Ariel Schulman. Though the plot details are kept under tight wraps, reports suggest that the movie follows two characters whose lives turn upside down when they cross paths with a deadly drug cartel. Foxx reportedly plays a family man who traces the mysterious origin of the supply line of the drug smuggling network.
An earlier version of the screenplay, titled 'Power' describes the movie as "a heightened sci-fi action thriller" set in Portland. The plot unfolds in the backdrop of a drug epidemic. Gordon-Levitt plays a fiery beat cop who locks horns with the drug lords on his own terms. He tries to wipe out the drug peddlers from the streets but realizes the best to do that is to take the drug himself. Machine Gun Kelly has also been attached to the project for an undisclosed character. When Joost and Schulman, who are known for 'Catfish,' 'Paranormal Activity 3,' 'Paranormal Activity 4,' 'Nerve,' and 'Viral,' direct actors like Foxx and Gordon-Levitt, the entire project becomes an intriguing affair. The duo directs the mysterious project from a screenplay by Mattson Tomlin, who is known for 'Solomon Grundy.' The movie is produced by Eric Newman and Bryan Unkeless on behalf of their Screen Arcade.
4. Signal Hill (TBA)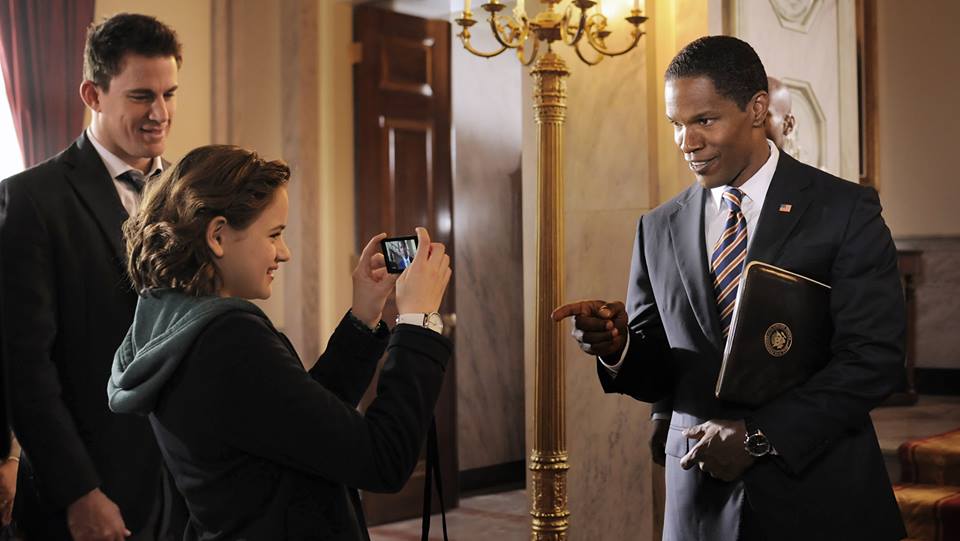 Jamie Foxx is reuniting with Ray director Taylor Hackford for the upcoming movie titled 'Signal Hill.' David McMillan has written the script that centers around the Signal Hill police brutality case in 1981 when a star football player at Long Beach State is stopped for speeding and later found hanged from a bedsheet in the Signal Hill PD cellblock. Upon performing an autopsy as requested by the Football player's parents, it is found out that the football player was choked to death. The family was rewarded a sum of $760,000 in a civil suit and the chief of police had to resign.
Read More: Upcoming Jonah Hill Movies
3. All-Star Weekend (TBA)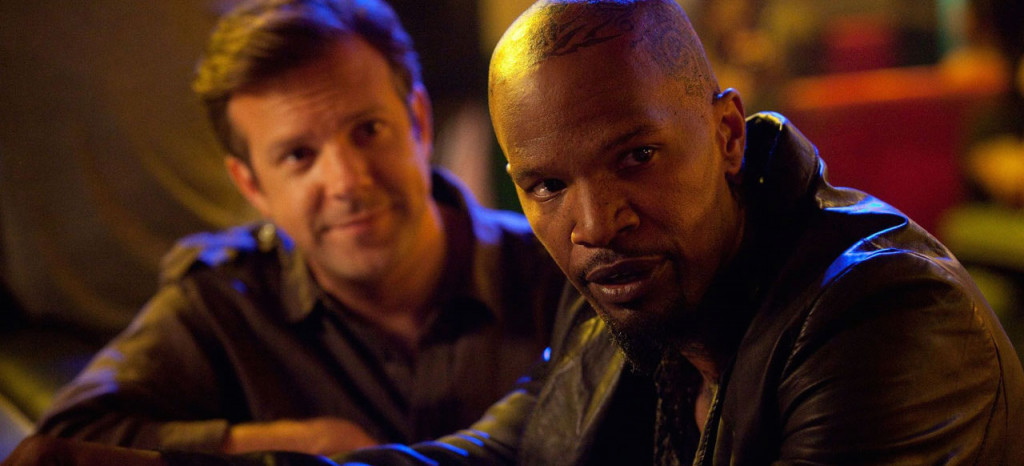 Jamie Foxx is set to come out with his directorial debut titled 'All-Star Weekend.' The film has a star-studded cast comprising of Foxx, Robert Downey Jr, Gerard Butler, Jeremy Piven, and Nina Dobrev. Foxx is writing the screenplay for the movie as well that revolves around the rivalries formed by two buddies over their favorite basketball player.
Read More: Upcoming Halle Berry Movies
2. Spawn (TBA)
Jamie Foxx is cast as comic-superhero Spawn in the movie which is set to be directed by Todd Macfarlane, who happens to be the owner of Image Comics and the creator of Spawn. The superhero has been played by Michael Jai White before, but the previous film on Spawn was a critical and a financial flop. This is what Macfarlane had to say in an interview: "I'd be a fool as a first time director not to listen to the pros in the start, why would I go: No, no, no, no, no. I know better than you. I've already had those conversations with Foxx."
Regarding the shooting process of the movie, he further added: "What I will be married to is what the scene or the emotion of the scene is supposed to convey. So, if I can keep that emotion, and you tell me that we have to shoot that outdoors or indoors, that's sorta secondary to me. I'm going, 'Cool, as long as I can get what I want. As long as I can get the emotion, I can get the beat, if you're saying that we can shoot this faster by doing it as an exterior shot, and we can do it in five hours instead of doing it inside for ten hours, I don't care."
1. Untitled Mike Tyson Biopic (TBA)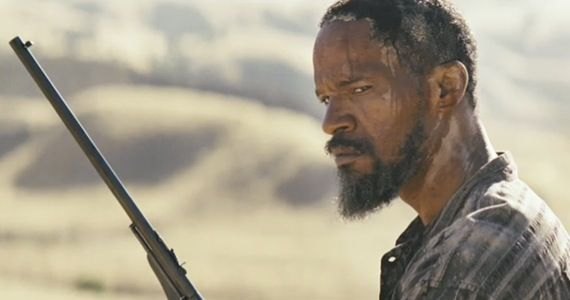 Jamie Foxx is rumored to play the titular character of Mike Tyson in the upcoming biopic. The boxing superstar's life has been quite controversial. Tyson was accused of rape and spent some time in prison as well. Regarding the biopic this is what Jamie Foxx had to say in an interview: "I just went in with Paramount with Mike Tyson. So I'm going to do the Mike Tyson story. Listen, to be in the same room pitching Mike Tyson to Paramount, Mike Tyson is on one side, I'm on the other side and doing Mike Tyson at the same time".
Read More: Upcoming Matthew McConaughey Movies