Philadelphia born actor Jamie Kennedy started his acting career in Hollywood as an extra. The first few years of Kennedy after landing in Hollywood were very difficult. He did not have enough money and struggled to find an agent. He played many nameless and faceless roles in several movies including 'Dead Poets Society' (1989) as part of survival. Lack of roles pushed him to numerous day jobs, including working as a host at Red Lobster. Jamie auditioned for nearly 80 commercials but in vain. At last, he found success as a telemarketer. The job helped him to realize that he is really good at selling things. So, he stopped searching for an affordable agent and became his own agent. Kennedy created an alter ego of a screen agent named Marty Power. The plan was to grab the attention of other screen agents and casting directors and direct them to his real persona — actor Jamie Kennedy. His plan worked well and he started landing supportive roles eventually.
Kennedy's first significant role was 'Brad' in the 2000 movie, 'Road to Flin Flon.' Though it was shot in the early '90s, the movie came out in 2000. Kennedy has been an active stand-up comedian since the '90s. His popularity as a stand-up earned him a number of roles in movies and television shows. Kennedy's first big breakthrough came in 1996 with the horror blockbuster 'Scream.' His character named Randy Meeks became popular for his sarcastic tone. The huge success of the movie and the character helped him to reprise his iconic role in the sequels 'Scream 2' (1997) and 'Scream 3' (2000).
Jamie launched his own hidden-camera prank show 'The Jamie Kennedy Experiment' in 2002. The popular show ran for three successful seasons on the WB. Kennedy served as the host and the star in the show. It was a unique blend of hidden camera television and sketch comedy. He traveled extensively across the U.S. to find his "people" to participate in the hidden camera "experiments." The set consists of a person in the joke and a mark or victim of the prank. Kennedy would appear in many disguises and used numerous voices to make the prank more realistic. Most of his victims were close friends or relatives who knew him well. Along with the show, Kennedy made his punchline, "You've been X'ed," a hit. He used to deliver it whenever his mark reached the peak of their tolerance level during the prank.
In 2003, Kennedy released his autobiography titled 'Wannabe: A Hollywood Experiment,' which is co-authored by Ellen Rapaport. In the same year, he co-wrote and starred in the comedy 'Malibu's Most Wanted' based on the character of B-Rad from his Experiment series. His other major movies include 'Heart, Baby!,' 'Spinning Man,' ' Surviving the Wild,' and 'Surviving Compton: Dre, Suge & Michel'le.' He has also lent his voice to several animated shows like 'King of the Hill' (2004), 'Crank Yankers' (2004), 'Dinotopia: Quest for the Ruby Sunstone' (2005), 'Eureka' (2010), and 'Fanboy & Chum Chum' (2012).
Kennedy was one of the stars in the infamous movie 'Son of the Mask,' which earned him the Golden Raspberry Award nomination for Worst Actor. He also appeared in 'Ghost Whisperer' (2010), 'Entourage' (2011), 'The Cleveland Show' (2013), and 'Kingdom' (2014). So now you might be wondering what is the next Jamie Kennedy movie or TV show? Well, here's the list of upcoming Jamie Kennedy films and TV shows scheduled to release in 2019 and 2020. We can only hope that the latest Jamie Kennedy movies would be as good as some of his recent ones.
3. Ad Astra (2019)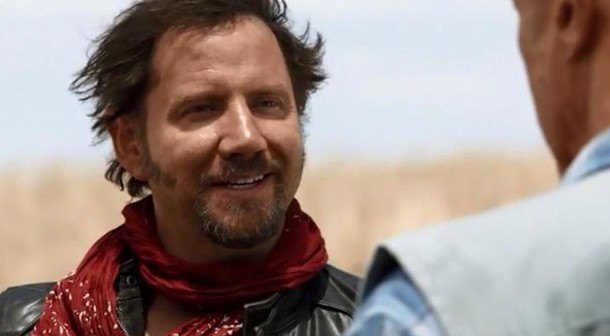 In the upcoming sci-fi epic 'Ad Astra', Jamie Kennedy plays the role of an astronaut named Peter Bello. He is a sergeant who has been posted on a Mars station for an extended mission. More details of Jamie Kennedy's character are kept under tight wraps. The movie also features Brad Pitt, Tommy Lee Jones and Ruth Negga in the lead roles. According to reports, the plot follows the space traveler Roy McBride (played by Brad Pitt), who travels across the dangerous outer space searching for his estranged father. Tommy Lee Jones plays the role of Clifford McBride, who is Roy's lost father. He goes missing during a mission to find extra-terrestrial intelligence on the mysterious planet Neptune. The other cast includes Donald Sutherland and John Ortiz. 'Ad Astra' is directed by James Gray from a screenplay he co-wrote with Ethan Gross. According to Gray, 'Ad Astra' is similar to Joseph Conrad's 1899 novel 'Heart of Darkness.' The movie is slated for a September 20, 2019 release.
2. Trick (TBA)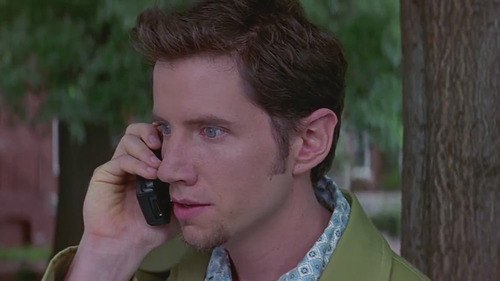 'Trick' is a Halloween-based horror film which features a detective obsessed with a serial killer. The plot unfolds in the backdrop of a series of murders in the small town of Benton. Detective Mike Denver (played by Omar Epps) is haunted by the crimes of an elusive serial killer who visits Benton every year. All his murders are unrelated and hence nobody believes it's a serial killer. But detective Denver knows that the killer is Trick, who was believed to be dead a few years ago. Ellen Adair plays the role of Sheriff Lisa Jayne, the sheriff who considers Denver as her role model. Cheryl Winston, the only survivor among Trick's victims, is played by Kristina Reyes. Jamie Kennedy stars as Dr. Steven, who serves as the only physician in the small town of Benton. More details about Dr. Steven haven't been revealed yet. 'Trick' is directed by Patrick Lussier from a screenplay he co-wrote with Todd Farmer.
Read More: Upcoming Steve Coogan Movies
1. Roe v. Wade (TBA)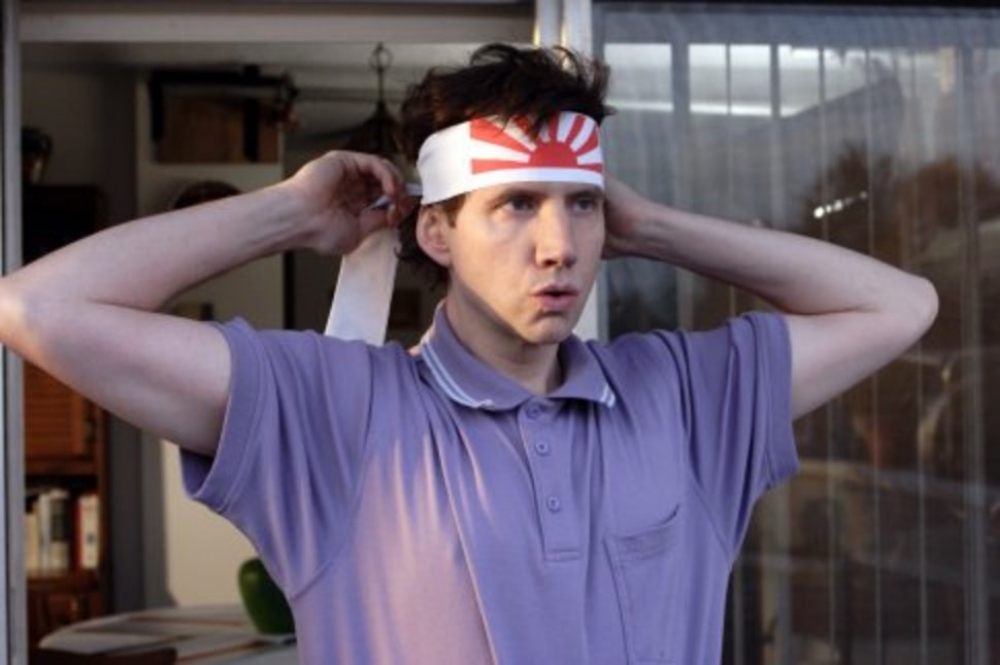 'Roe v. Wade' is a secretive anti-abortion movie starring Jon Voight, Nick Loeb, Robert Davi, and Jamie Kennedy. The plot chronicles one of the most controversial cases in the history of the American judiciary. Roe v. Wade was a fierce legal battle after which the Supreme Court guaranteed a woman's right to an abortion. The legal drama features an ensemble cast including Stacey Dash, who plays Mildred Jefferson, the founder of the National Right to Life Committee, Jon Voight, Nick Loeb and Robert Davi among others. Jamie Kennedy plays the character of abortion-rights leader Larry Lader. 'Roe v. Wade', which is described as a pro-life film, was shot in secret to avoid clashes with pro-choice activists, reports THR. The movie is produced, co-written and co-directed by Nick Loeb along with Cathy Allyn. No release date has been attached to the film so far.
Read More: Upcoming Jonny Lee Miller Movies