Janelle Monae has opened up about her working-class family background and past hardships in many interviews. "I come from a very hard working-class family who makes nothing into something", she used to say. Monae has seen both ends of life at a closer range. The Kansas born actress-singer found her consolation in music when she was a kid. She was the leading singer at the local Baptist church and appeared in local musicals, which made her popular in the neighborhood. Monae was also known as an aspiring writer and she joined Kansas City's Coterie Theater Young Playwrights' Round Table. She turned up with several full-length plays and musicals as a teen girl.
After graduation, Monae joined the American Musical and Dramatic Academy in New York with a scholarship. She was the only black woman in her class. Later, she dropped out of the school and moved to Atlanta, Georgia, where she survived with the help of small jobs. She self-produced demo CD and met with young songwriters, Chuck Lightning and Nate Wonder. Together, they founded the Wondaland Arts Society.
Monae's big break came in 2005 when she performed at an open mic night. She was invited by Big Boi, who was among the audience and became awestruck by the young woman's electrifying performance, to take part in OutKast numbers. Monae signed her first major deal with Bad Boy Records label. In 2010, she released her debut full-length album, 'The ArchAndroid.' She has two more albums to her credit — 'Electric Lady (2013) and 'Dirty Computer.'
Monae hit headlines with a historic speech at the 2018 Grammys and opening up about her sexuality. Monae rocketed to stardom with her roles in the movies 'Hidden Figures' and 'Moonlight.' At this point, the question that might be circling your mind is what is the next Janelle Monae movie or TV show? Well, the good news is that we have a clear answer to that question. Here's the list of upcoming Janelle Monae films/TV shows scheduled to release in 2019 and 2020. We can only hope that the latest Janelle Monae movies would be as good as some of her recent ones.
5. UglyDolls (2019)
'UglyDolls' is an animated musical comedy by Kelly Asbury. The movie is based on the popular toy line of the same name. Being a body-positive film, 'UglyDolls' celebrates the beauty in being imperfect and misfit in a perfect world. The movie features an ensemble voice cast that includes, Janelle Monae, Emma Roberts, Kelly Clarkson, Nick Jonas, Pitbull, Blake Shelton, Bebe Rexha, Charli XCX, Wanda Sykes, Gabriel Iglesias, Wang Leehom, and Lizzo. Alison Peck wrote the screenplay and Jane Hartwell and Robert Rodriguez serve as producers.
The plot revolves around Moxy, voiced by Kelly Clarkson, and her friends, who live in the town of misfit toys — Uglyville. Moxy and her friends are considered as low-lives by the people of the town of perfection led by Lou. Voiced by Nick Jonas, Lou is a mean doll notorious for his contempt for UglyDolls. Janelle Monae voices the character of Mandy, a resident of the town of Perfection. Mandy has a secret to hide from other perfect dolls and Lou, that makes her less perfect if made public. Because of the secret, she considers herself a protector of weirdos. 'UglyDolls' hits theaters on May 3, 2019.
4. Lady and the Tramp (2019)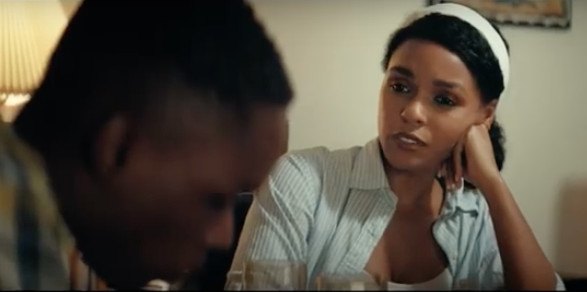 'Lady and the Tramp' is Disney's live-action adaptation of the 1955 original animated film of the same name with Peggy Lee in the lead. Directed by Charlie Bean, the remake is expected to debut on Disney's digital streaming service, Disney+. Janelle Monae joins a voice cast that includes Tessa Thompson as Lady and Justin Theroux as Tramp. Monae voices Peg, one of the wise dogs Lady meets on her way to the pound. Peg was voiced by Peggy Lee in the 1955 original animated film. Thomas Mann voices Lady's human owner while Kiersey Clemons lends her voice to Mann's wife, Darling. Like in Disney's recent adaptations, 'Beauty and the Beast' and 'The Jungle Book,' most of the cast play CGI characters, except Mann and Clemons. 'Lady and the Tramp' hits theaters on November 12, 2019.
3. Harriet (2019)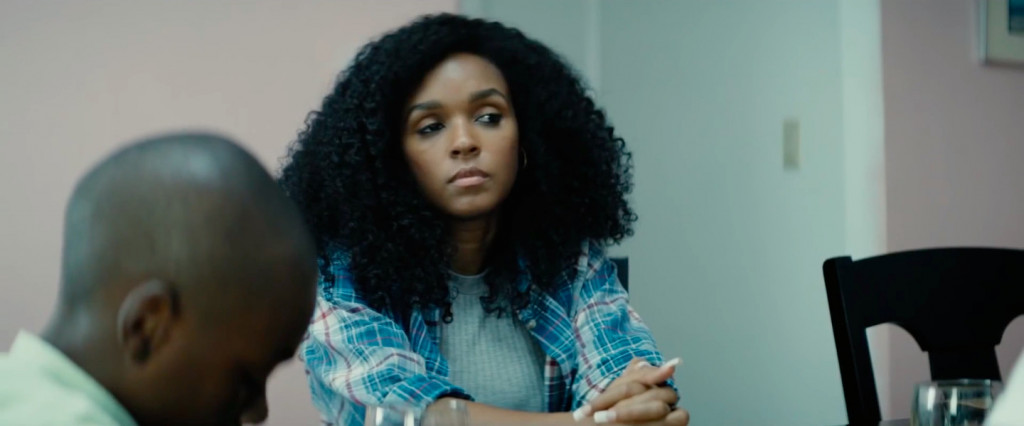 'Harriet' is Focus Feature's upcoming biopic based on the life of Harriet Tubman. The movie traces Tubman's epic journey from slavery to a conductor on the Underground Railroad. Set in the pre-Civil War era, Tubman's humane story reveals how dozens of slaves were freed from the chains of slavery by a simple woman. Cynthia Erivo plays the central role of Harriet Tubman. Janelle Monae joins the cast which includes Leslie Odom Jr., Joe Alwyn, Jennifer Nettles, and Clarke Peters. The details of her character are still under wrap. The movie is directed by Kasi Lemmons from a screenplay co-written by her with Gregory Allen Howard. 'Harriet' hits theaters in 2019.
2. The Glorias: A Life on the Road (TBA)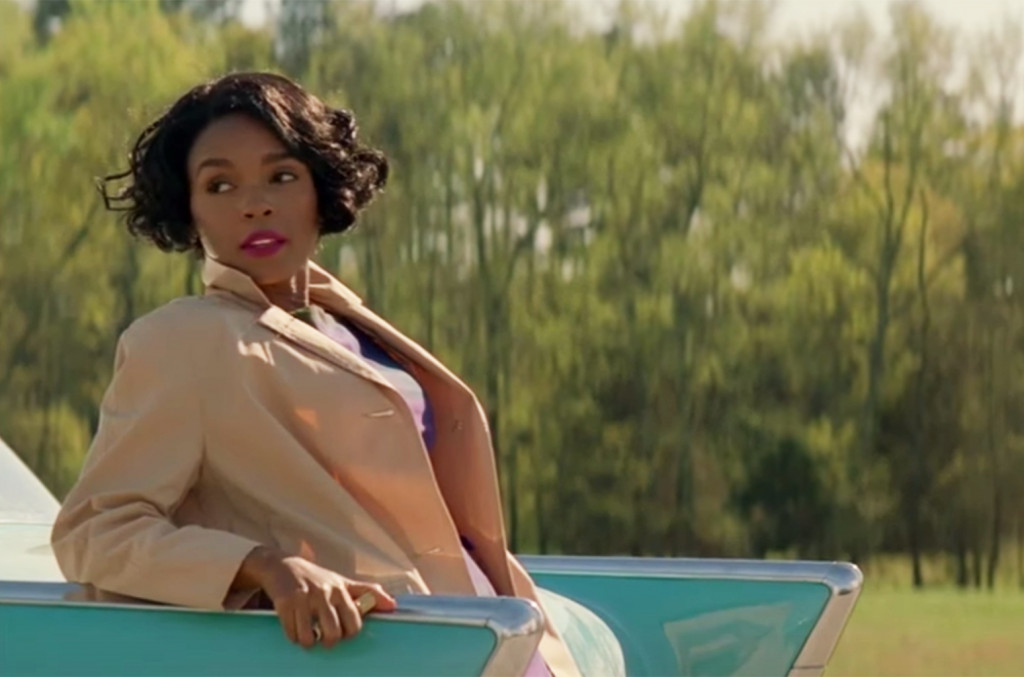 'The Glorias: A Life on the Road' is a biopic based on the life of feminist and social-political activist, Gloria Steinem. Julianne Moore and Alicia Vikander play Steinem at various stages of her life. Monae plays Dorothy Pitman Hughes, the feminist activist who joined hands with Steinem in their long struggle. The biopic follows Steinem's epic journey as the flag-bearer of the fight for equal rights for women. 'The Glorias,' which is based on Steinem's memoir, is directed by Julie Taymor.
Read More: Upcoming Halle Berry Movies
1. Untitled Bush + Renz Project (TBA)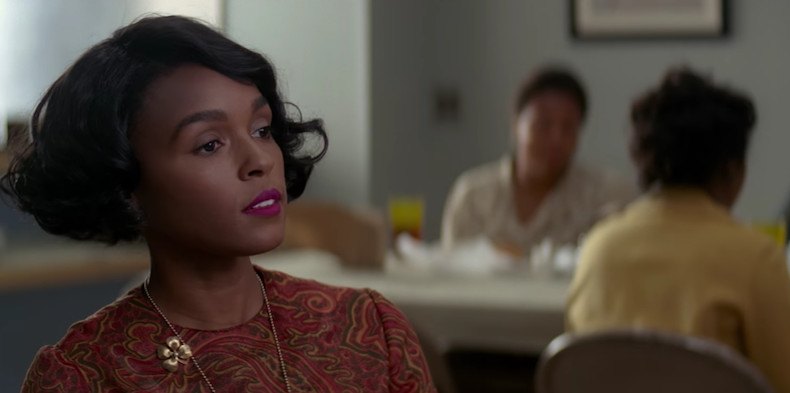 Not many details regarding this upcoming untitled movie directed by the duo of Gerard Bush and Christopher Renz are revealed. Janelle Monae plays the lead role in the mystery project which is produced by QC Entertainment's Ray Mansfield and Sean McKittrick, along with Zev Foreman and Lezlie Wills. Considering the typical Bush + Renz approach of highlighting social issues in an edgy manner, the upcoming project has already raised curiosity. And as Monae, who is known for her outspoken speeches, joins the project, it becomes even more intriguing.
Read More: Upcoming Queen Latifah Movies