While a majority of us were muscling with our high school lessons, actor Jason Schwartzman was working on his biggest career breakthrough. The 1998 flick 'Rushmore' became decisive for both Schwartzman and director Wes Anderson. The movie not only inaugurated a deadly actor-director combo but also gave us deeper insights about the fears and anxieties of a generation. Though he didn't have any acting experience prior to 'Rushmore', it was quite natural for Schwartzman because of his family background. Born as the son of actress Talia Shire and producer Jack Schwartzman, he is the nephew of Francis Ford Coppola and Anton Coppola and cousin of Nicolas Cage, Sofia Coppola and Roman Coppola. At the age of fourteen, following the path of his brother actor and musician Robert Schwartzman, Schwartzman co-founded the alternative rock band 'Phantom Planet' and started his career as a drummer and songwriter. But he left the band in 2004 to focus on his acting career.
In 2000, Schwartzman landed a role in the TV series 'Freaks and Geeks'. The next year, his cousin Roman Coppola cast him in 'CQ.' Schwartzman returned to lead roles with the romantic comedy 'Slackers' and the comedy-drama 'Spun.' He played numerous rom-coms all through the first decade of the 21st century, which include hits like 'Bewitched' and 'Shopgirl.' In 2006, his cousin Sofia Coppola cast him in the historical comedy 'Marie Antoinette' as 'King Louis XVI.' The 2007 Wes Anderson flick 'The Darjeeling Limited,' in which Schwartzman also served as the co-writer, helped him garner critical acclaim and commercial success. He returned to the world of music in the same year to form a record company 'Coconut Records' and released an album, 'Nighttiming.'
2009 was a prolific year for Schwartzman as he turned up with multiple hits in various formats. His voice-over for the animated flick directed by Wes Anderson, 'Fantastic Mr. Fox' earned him critical praise. He composed the soundtrack for the comedy 'Funny People.' In the comedy show 'Bored to Death,' Schwartzman appeared as an amateur detective. Another milestone was his second solo album 'Davy', released in the same year. He teamed up with Wes Anderson again for the 2012 flick 'Moonrise Kingdom.' The movie went on to become a modern classic and won many awards from across the globe. The 2003 flick 'Saving Mr. Banks,' in which Schwartzman played a supporting role, grossed more than 100M at the box-office.
The actor has emerged over the years as a versatile performer who can step into the boots of any character, be it an evil boyfriend, a wretched French king or a young fox. He is, without a doubt, one of the most exciting acting talents working in Hollywood today. At this point, you might be wondering what is the next Jason Schwartzman movie or TV show? Well, here's the list of upcoming Jason Schwartzman films and TV shows scheduled to release in 2019 and 2020. We can only hope that the latest Jason Schwartzman movies would be as good as some of his recent ones.
4. Wine Country (2019)
Netflix's 'Wine Country' is Amy Poehler's feature directorial debut, which tells the story of an all-women reunion. When a group of friends reunite for a weekend in Napa Valley, hilarious mayhem ensues. For Rebecca's 50th birthday, her best friend Abby plans to throw her a party along with some of their close buddies. The group of women, each reeling under their own personal problems, heads to Napa Valley. When alcohol starts flowing between them, their suppressed angst and desperation start to come out. Jason Schwartzman reportedly plays the character of Devon, a chef who organizes Rebecca's birthday party in the Napa Valley resort for Abby. The other cast includes Maya Rudolph, Rachel Dratch, Ana Gasteyer, Paula Pell, Emily Spivey, Tina Fey, Maya Erskine, and Amy Poehler. 'Wine Country' hits theaters on May 10, 2019.
3. Klaus (2019)
'Klaus' is an animated family film which marks the directorial debut of Sergio Pablos. The voice cast of the movie includes Jason Schwartzman, Rashida Jones, J.K. Simmons and Joan Cusack. The plot centers on the unlikely friendship develop between a desperate postman and a toy maker Klaus. Being posted in a snowy village in the far north, the postman inadvertently finds the hideout of Santa Claus. But the poor man has no one to share his excitement. Then, he makes friends with the toy maker Klaus. Written by Pablos, Zach Lewis and Jim Mahoney, the screenplay is based on an original story by Pablos. 'Klaus', Netflix's first animated feature, hits theaters in the upcoming holiday season.
2. The French Dispatch (2020)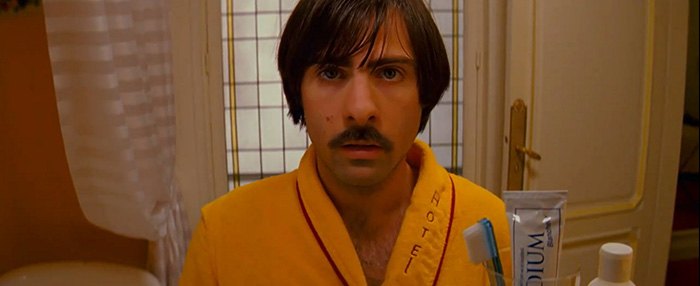 Director Wes Anderson's 'The French Dispatch' is one of the most anticipated movies of 2020. The romantic comedy features an ensemble cast that includes Timothée Chalamet, Benicio del Toro, Jeffrey Wright, Bill Murray, Frances McDormand, Tilda Swinton, Léa Seydoux, Mathieu Amalric, and Jason Schwartzman among others. Reports reveal that the plot revolves around an American journalist who settles in France to create his own magazine. But things are not as easy as they seem and he has to struggle to write what he wants. The movie is touted as a character sketch of a writer and the freedom of the press. Jason Schwartzman plays the character of Hermes Jones in the star-studded movie. More details of his character haven't been revealed yet. 'The French Dispatch' hits theaters in 2020.
Read More: Upcoming Jim Parsons Movies
1. Mainstream (TBA)
'Mainstream' is the sophomore feature of 'Palo Alto' director Gia Coppola. The drama features Andrew Garfield, Maya Hawke, Nat Wolff, and Jason Schwartzman in major roles. The plot centers on an eccentric love triangle that is rooted in the perplexing world of social media's alternate reality. 'Mainstream' is also touted as a cautionary tale of identity in an age of digital personas. Coppola hasn't revealed more details about Jason Schwartzman's character. The film is currently in pre-production stage.
Read More: Upcoming Nicholas Hoult Movies