In a previous Chicago Tribune interview, actor Jeffrey Donovan recalls a touching memory from his hard childhood. He kept a photograph of him with his two brothers from the year 1974. The picture was taken at a beach photo-booth with the three siblings crammed in a small stool. "We were 4, 6 and 9. During the Blizzard of '78, our house got water damage and flooded all our pictures as children. It's one of the few remaining pieces from my childhood", says Donovan. Such experiences helped Donovan to mature into the DIY guy in the series 'Burn Notice'. The actor and his family were reportedly living on welfare, and he and his brothers were taught to make the best out of available resources by their single mother.
Donovan's teacher Patricia Hoyt opened the doors to the world of acting. She helped Donovan to establish a drama club and get a scholarship, which became his ticket to the Bridgewater State University in Bridgewater, Massachusetts. Later, Donovan graduated from the University of Massachusetts Amherst as Bachelor of Arts in drama. After graduating from the Tisch School of the Arts in New York City as a Master of Fine Arts, Donovan started appearing in several minor TV and film roles.
Donovan's first breakthrough on TV was the 2004 crime drama series 'Touching Evil,' in which he played the lead character of David Creegan. Though short-lived, 'Touching Evil' helped him gain the lead role of Michael Westen in the action series 'Burn Notice' (2007-2013). The series went on to become his first big success and it ran for 111 episodes. Donovan also directed the spin-off film 'Burn Notice: The Fall of Sam Axe' in 2011. His recurring role of gangster Dodd Gerhardt in the gritty anthology series 'Fargo' (2014-2017) catapulted him into stardom.
Donovan's other major movies include 'Hitch,' 'Believe in Me,' 'Changeling,' 'Come Early Morning,' 'J. Edgar,' and 'LBJ'. There is no doubt that Donovan is among the more talented actors working in television today and certainly deserves more praise and appreciation. At this point, the question that might be circling your mind is what is the next Jeffrey Donovan movie or TV show? Well, the good news is that we have a clear answer to that question. Here's the list of upcoming Jeffrey Donovan films/TV shows scheduled to release in 2019 and 2020. We can only hope that the latest Jeffrey Donovan movies would be as good as some of his recent ones.
3. Extremely Wicked, Shockingly Evil, and Vile (2019)
'Extremely Wicked, Shockingly Evil, and Vile' is an upcoming biopic of Ted Bundy, a notorious serial killer. The movie features Ted Bundy's crimes and full trial that received massive attention as the first ever televised trial in the history of the United States of America. Bundy is played by Zac Efron and Lily Collins plays his longtime girlfriend Elizabeth Kloepfer. Jeffrey Donovan portrays the role of the Utah Defense Attorney, John O'Connell. The biopic depicts Kloepfer's plight as she gradually learns about her lover's horrible crimes. The other cast members include Kaya Scodelario, Haley Joel Osment, Angela Sarafyan, Jim Parsons, and John Malkovich. The movie is directed by Joe Berlinger from a screenplay written by Michael Werwie. 'Extremely Wicked, Shockingly Evil, and Vile' is based on Elizabeth Kloepfer's memoir 'The Phantom Prince: My Life with Ted Bundy.' The movie was picked up by Netflix for a reported $9M at Sundance Film Festival. The streaming giant will release the movie on May 3, 2019.
2. Honest Thief (TBA)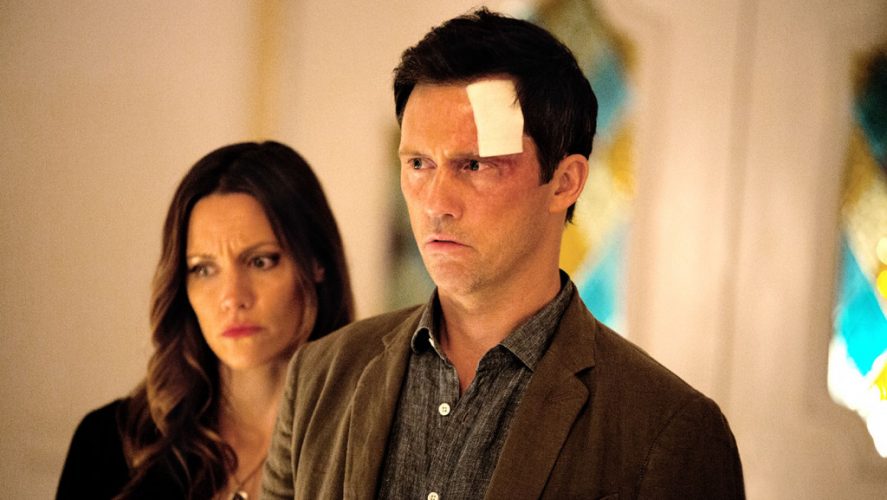 Action thriller 'Honest Thief' features Liam Neeson and Kate Walsh as lovers. The other cast members include Jai Courtney, Jeffrey Donovan and Robert Patrick. The movie is directed by Mark Williams from a screenplay he co-wrote with Steve Allrich. 'Honest Thief' follows the professional bank robber Tom Carter, played by Neeson, and the love of his life Annie, played by Kate Walsh. Tom robbed $7 million from the storage facility where Annie works as a front desk executive. In order to patch up the damage, Tom turns himself in. But the robbery case is turned over to a cunning cop who has his own scheme to execute at the cost of Tom and Annie's life. Tom realizes that his decision to turn himself in was a grave mistake as the cop is making everything far more dangerous and difficult. Patrick plays the cop who messes up Tom and Annie's life. Jeffrey Donovan and Jai Courtney's characters are still under wraps. Reports suggest that both of them will be playing major roles in the film. 'Honest Thief' is yet to get a release date.
Read More: Upcoming Ethan Hawke Movies
1. Let Him Go (2020)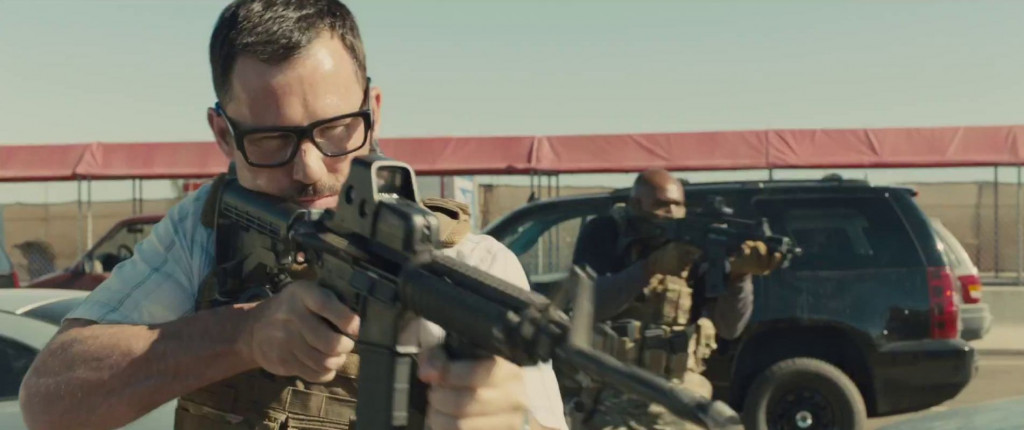 'Let Him Go' is Focus Features' suspense thriller based on Larry Watson's novel of the same name. The movie stars Jeffrey Donovan, Booboo Stewart, Kevin Costner, Diane Lane, Lesley Manville, Kayli Carter, and Will Brittain in key roles. The movie is directed by Thomas Bezucha from his own screenplay. Costner plays a retired sheriff while Lane portrays his wife. The couple decides to move on from their Montana ranch after the untimely death of their beloved son. When they learn that their young grandson is trapped in the clutches of a dangerous family, they set out to rescue him. But the family is in no mood to let him go with his grandparents. The old couple has no other option but to rise up in arms against the rogue family. Manville plays Blanche Weboy, the matriarch of the criminal family, while Donovan and Brittain play her sons Bill and Donnie. Carter is cast as Lorna, who is the widow of Costner and Lane's late son. 'Let Him Go' is slated for a 2020 release.
Read More: Upcoming Woody Harrelson Movies