An always beaming wide smile on her face, Jennifer Garner is personification of happy-go-lucky girl. This Texan actress got her big break in the movie Pearl Harbour, after which the TV series 'Alias' put her in the hearts of the fans. She has not stopped ever since. Whether it be the break up with Ben Affleck or anti-paparazzi campaigns she has handled herself with grace and we hope she continues to do so. Here is the list of top 12 Jennifer Garner movies and TV shows.
12. Valentine's Day (2010)
This movie tells the story of a set of interconnected characters and their struggles with love on the day of Valentine's Day. With stars like Julia Roberts, Jessica Alba, Jessica Beil, and Bradley Cooper besides her, Jennifer Garner displays some good Romantic acting. She portrays the role of Julia Fitzpatrick a high school teacher who is in love with a doctor. What Julia doesn't know is that he's already married and is betraying her. The love she expects on her Valentine's Day simply isn't there.
11. Wakefield (2016)
This one is a classic drama. Howard Wakefield (Bryan Cranston) seems to have it all: a loving wife, beautiful and intelligent children, and a successful job. One day however when he comes late to his house he chooses to stay in the garage to see if his absence is felt by his family. Something unexpected unfolds and he chooses to stay another day or so in the garage to see what effect that has on the people around him. What was planned as a small prank spirals into weeks of him being in the garage looming in the background, during which Bryan has an epiphany about how he is truly as a person.
10. The Kingdom (2007)
Wanna see her in Khaki overalls? You're at the right place. Starring Jamie Foxx and Jennifer Garner this movie is set in Saudi Arabia, where a terrorist bombing kills an FBI agent and many innocent families. An FBI team is sent to investigate the incident. Along the way they face many difficulties due to the type of people involved. But with sheer willpower and some inside help they get to the perpetrator.
9. Alexander and the Terrible, Horrible, No Good, Very Bad Day
(2014)
Get ready to see Jennifer's beautiful mouth wide open a lot, for all the right reasons. This is one of the many comedies she has starred in through the years. For Alexander Cooper, a 12 year old every day is a bad day. But for the Cooper family there is a change one day. The effect of Alexander's bad luck spreads and every one member of his family suffer some serious bad luck and horrific events in their day. Chaos erupts and comedy ensues. Atleast they are together in this horrible, no good day. Right?
8. Elektra (2005)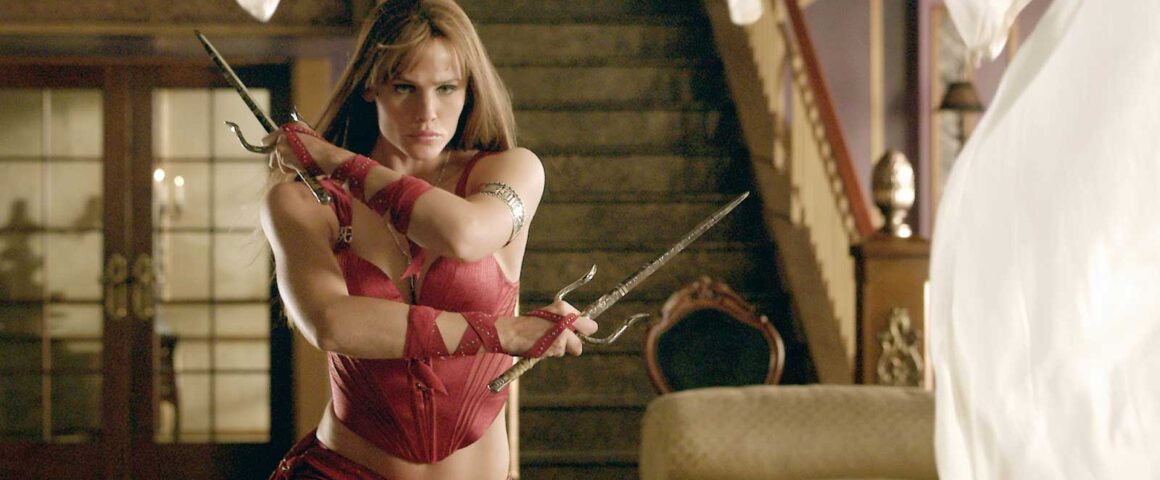 Elektra Natchios (Jennifer Garner) the longtime love interest of Marvel superhero Daredevil, gets her own movie. This film is a spin-off of Ben Affleck's 'Daredevil' (2003) in which Jennifer played the same role. After being killed in the previous film, Elektra is revived from death by Stick only to find out that she hasn't fully come back. She still blames her mother's killer and leaves the sect that revived her to become an assassin for hire. A small girl enters her life who makes her find the human inside her again. A superheroine at work, she leaves Ben Affleck far behind in acting.
7. The Invention of Lying (2009)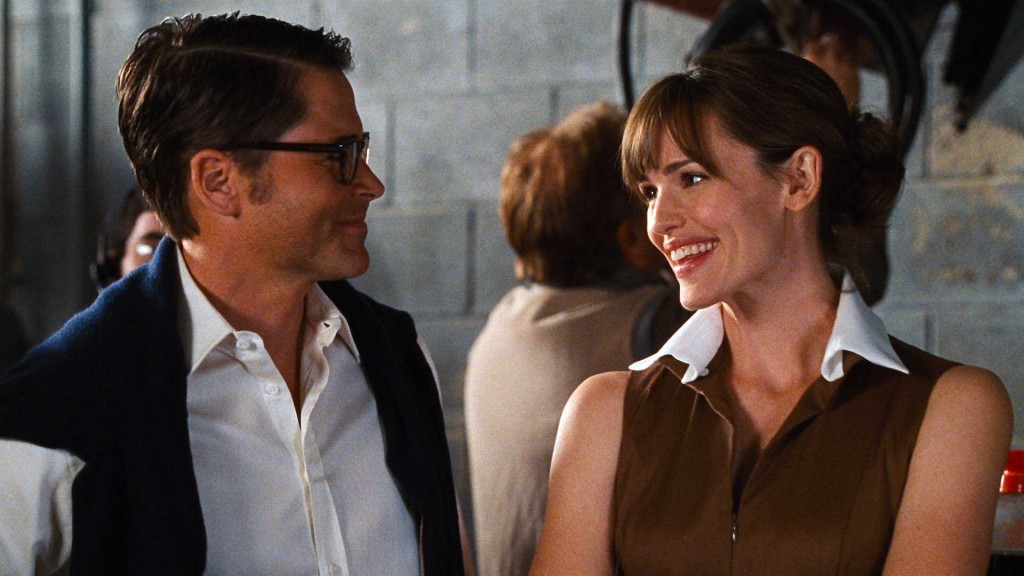 Set in an alternate reality where lying doesn't exist, this movie tells the story of Mark Bellison (Ricky Gervais) and Anna McDoogles (Jennifer Garner). Mark is a poor writer, and Anna is a rich and beautiful spinster who rejects Mark due to him not being good looking and wealthy. Next day Mark is fired from his job. As he goes to the bank to clear his account, he has an epiphany and tells the world's first lie. After that, he uses his lies to fool people around him who naturally think he is telling the truth. Mark becomes a celebrity overnight as he introduces unknown concepts like God and Heaven. Will so much lying achieve what he wants?
Read More: Jennifer Love Hewitt Movies