Hollywood is a treasure trove of talent teeming with actors and actresses who are incredibly skilled, even though they might not be in the spotlight all the time. Jennifer Jason Leigh, born Jennifer Leigh Morrow, is one such person. Leigh was born in California to a family involved in the show business since her father was an actor, and her mother a screenwriter. Leigh's parents divorced when she was young, which eventually prompted the actress to change her name before starting her career. She took the middle name 'Jason', in honor of Jason Robards, an actor, and a family friend.
She is the middle child among three sisters. Her older sister was involved in the filmmaking industry as well, before passing away in 2017, while her younger sister has appeared with Leigh in projects like 'The Anniversary Party'. Leigh started out early, getting her first film performance at the age of nine. It was a non-speaking role in 'Death of a Stranger'. Her training has been impeccable as she attended acting workshops taught by Lee Strasberg.
Leigh started out by appearing in episodes of television shows, and television movies followed soon after. Her big-screen debut came when she played the part of a deaf, blind and mute rape victim in the 1981 slasher movie titled 'Eyes of a Stranger'. However, people might remember Leigh more from her performance in 'Fast Times at Ridgemont High'. Critics like Roger Ebert singled out her performance. However, many of Leigh's following projects saw her getting comfortable portraying neurotic, damaged or fragile characters in low budget horror or thriller movies.
1990 saw a significant breakthrough in Leigh's career, as the actress gained critical recognition for two roles, both of prostitutes. She appeared as Tralala, the tough streetwalker who is brutally raped in 'Last Exit to Brooklyn', and Susie, a teenage prostitute who falls in love with Alec Baldwin's character in 'Miami Blues'. Leigh's mainstream Hollywood success came from films like 'Backdraft' and 'Single White Female', though she continued appearing in gritty films like 'Rush'. Some of Leigh's more acclaimed works have also included the likes of Stephen King's 'Dolores Claiborne', and a movie called 'Georgia' where she plays a drug-addled rockstar.
A fair bit of Leigh's career was spent in appearing in independent movies, but that does not mean that the actress was not appearing in big works at the same time. Most notably, Leigh appeared in the Coen brothers' movie, titled, 'The Hudsucker Proxy'. The actress also has other big movies under her belt like Sam Mendes' 'Road to Perdition', and the Christian Bale-starring movie, 'The Machinist'. The actress has worked with some major directors in her time, like Noah Baumbach and Quentin Tarantino, appearing the 'The Hateful Eight' for the latter.
She has dabbled in theater as well, and in recent times has appeared in some television shows like 'Weeds' and 'Revenge'. It would not be wrong to say that Jennifer Jason Leigh has had an illustrious career, and the actress is nowhere close to being done. Thus, the question you must be asking yourselves is what projects she has lined up for herself in the future. We are here to answer that as we bring all upcoming Jennifer Jason Leigh movies and television shows. Hopefully, the actress will manage to amaze us once again in her future performances, as she has done in the past.
Read More: Upcoming Samuel Jackson Movies
3. Atypical (2017-)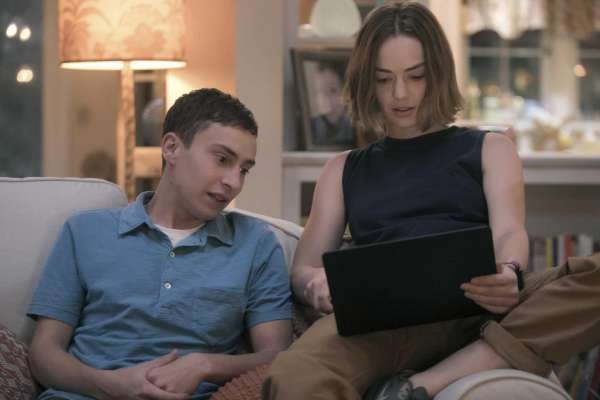 'Atypical' is a coming of age series that airs on Netflix. It has been created by Robia Rashid and tells the story of 18-year-old Sam Gardner, who is on the autism spectrum. Sam struggles to form connections but finally decides that he is old enough to date girls. Naturally, his father is delighted at the prospect, since Sam comes to him. The two begin to bond, which was tougher before. However, his father's plans are somewhat ruined when he discovers that Sam's crush, who he wants to give chocolate covered strawberries to, is his therapist.
Sam's father immediately begins to explain the nuances of dating, and how Sam should be going out with someone his own age. While Sam grows more independent, his mother Elsa finds it hard to cope with her son. This is primarily because Elsa has always cared for Sam, and does not know what to do now that her son is growing up and wants to be on his own. Acting out, the woman begins an affair. When Sam's father finds out, he kicks out his wife but lets her back in later. Although remaining distant, he is glad to have someone helping with the kids. Meanwhile, we see Sam and his sister both planning for college and what they should do with their lives.
Jennifer Jason Leigh appears as Elsa, the overprotective mother. She has delivered a wonderful performance over two seasons, and the show itself has received positive reviews. We are sure when Leigh returns to her character for the third season, she will give us more insights into why Elsa behaves the way she does. 'Atypical' Season 3 is slated to be released on November 1, 2019.
Read More: Upcoming Viggo Mortenson Movies
2. Awake (2020)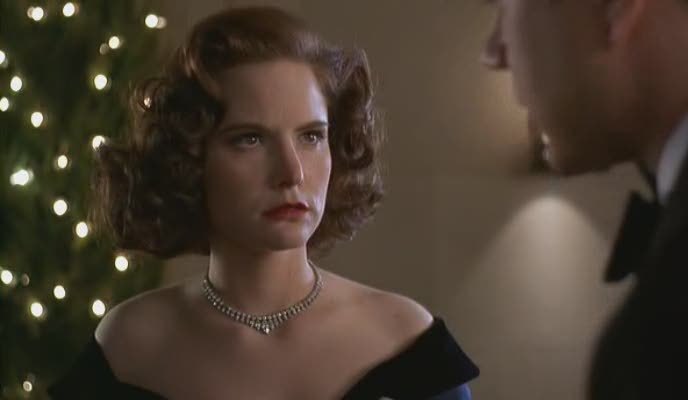 'Awake' is an upcoming Netflix thriller that stars Gina Rodriguez. Jennifer Jason Leigh is also part of the cast though her role remains unknown for now. We do know that the story is set after a global event wipes out all electronics and takes away our ability to sleep. Naturally, society soon devolves into anarchy as chaos begins to take over the world. Rodriguez's character is likely to have a cure in the form of her own daughter. However, the character must race against time to save the world before she loses her own mind. The movie is slated to be released in 2020 and comes from Mark Raso.
1. Possessor (TBA)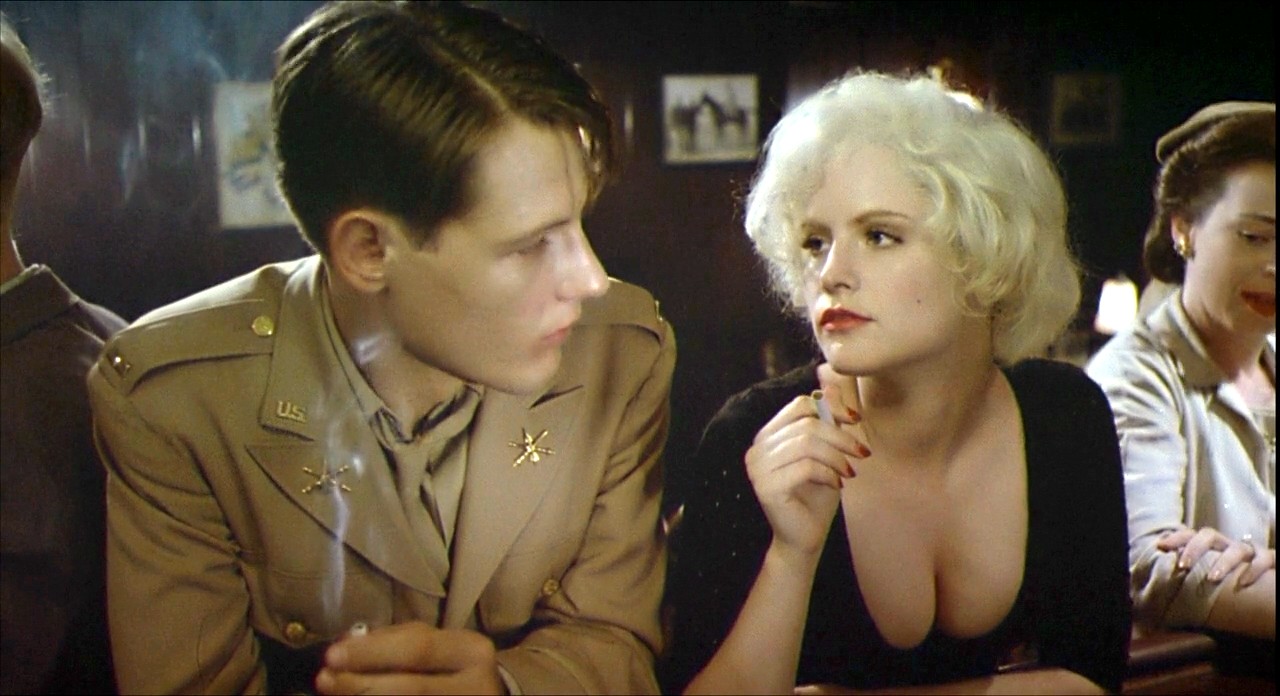 'Possessor' is a sci-fi thriller that boasts of a cast including Andrea Riseborough and Christopher Abbott, apart from Jennifer Jason Leigh, who appears as Girder. The plot follows Tasya Vos, played by Riseborough, who is an agent for a secret organization that uses brain implant technology to take over people's bodies and cause them to carry out assassinations for high-profile clients.
However, a routine job goes wrong when Vos finds herself trapped in the mind of an unwitting suspect whose appetite for violence happens to rival her own. The plot seems to be promising and we are sure Leigh will bring her best performance to the table to take the upcoming film to new heights.
Read More: Upcoming Jessica Chastain Movies