During his college days, Jeremy Renner was a little infamous among the Modesto Junior College community in California. He was known for jumping to different departments of study such as criminology, computer science, and psychology. But when he took part in a drama class, Renner realized his fire for acting. He dropped out of Modesto College and moved to San Francisco. After a short stint with the American Conservatory Theater, Renner moved on to Hawaii and eventually landed in LA in 1993, determined to make it to the big screen.
But like any newcomer, Jeremy Renner's early years in Hollywood were not easy. He started a business of renovating rundown houses in the neighborhood with his best friend Kristopher Winters. Renner was practical enough to realize that there is no red carpet for the newbies and started his debut film project, 'Search and Destroy,' in which he also served as co-director. Renner's first major career breakthrough came with the indie drama 'Dahmer.' His stunning portrayal of serial killer Jeffrey Dahmer earned him an Independent Spirit Award nomination and an agent. Renner continued his hard work to make it to the top with a variety of projects that range from big-budget flicks like 'S.W.A.T.,' (2003), the sexual harassment drama 'North Country (2005),' indies like 'Neo Ned (2005),' and the dark comedy 'Love Comes to the Executioner (2006).'
In 2008, Renner became an international sensation with the war movie 'The Hurt Locker.' Directed by Kathryn Bigelow, 'The Hurt Locker' earned Renner an Academy Award nomination. The global success of 'The Hurt Locker' promoted him to the A-lister bench in Hollywood and big projects like 'The Town,' (2010) 'Mission: Impossible Ghost Protocol,' 'Thor,' (2011) 'The Avengers,' (2012) 'The Bourne Legacy' 'American Hustle,' (2013) 'Kill the Messenger,' (2014) and 'Avengers: Age of Ultron (2015)' followed. His MCU character Hawkeye made Renner one of the most sought after stars in the contemporary Hollywood pantheon.
At this point, the question that might be circling your mind is what is the next Jeremy Renner movie or TV show? Well, the good news is that we have a clear answer to that question. Here's the list of upcoming Jeremy Renner films and TV shows scheduled to release in the near future. We can only hope that the latest Jeremy Renner movies would be as good as some of his recent ones.
4. Arctic Dogs (2019)
Jeremy Renner serves as a lyricist besides voicing the fox named Swifty in the upcoming animated film 'Arctic Dogs.' Previously titled 'Arctic Justice,' the movie also features voices of Alec Baldwin and Angelica Huston. The plot follows Swifty, voiced by Renner, an Arctic fox who comes across a deadly scheme to sink the world by melting the Arctic.
Swifty teams with his friends to save the world. Other voice cast includes Heidi Klum, John Cleese, James Franco, Michael Madsen, Omar Sy, and Laurie Holden. The movie is co-written and directed by Aaron Woodley and written by Cal Brunker and Bob Barlen. 'Arctic Dogs' hits theaters on November 1, 2019.
3. What If…? (2021-)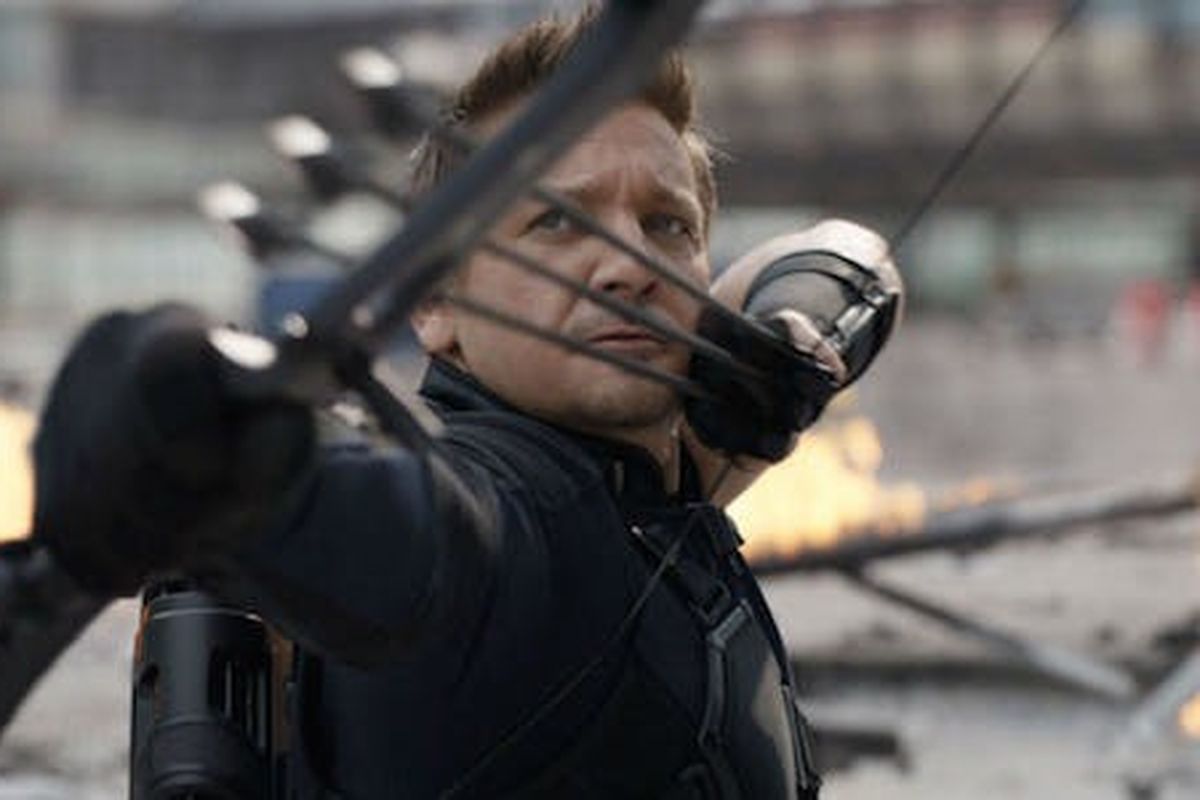 The MCU is continuing to make smart additions to its roster. Having already established dominance in films, it is now looking to take the world of television by storm. To this extent, there are several Marvel shows lined up which will air on Disney+. 'What If…?' is one of these shows, and by far it is one of the most impressive and interesting Marvel shows in terms of the premise. The animated series will take a deep look into the Marvel universe and imagine key moments within it, that could have played out differently.
Essentially, 'What If…?' explores the Marvel multiverse and how pivotal moments might be reimagined. Think, for example, what would happen if Loki got Thor's hammer. The show will attempt to put these questions to bed. Jeremy Renner lends his voice as Hawkeye in the series and we will be interested to see how his story plays out, considering he did not receive much screen time or character development in the movies.
2. Hawkeye (2021- )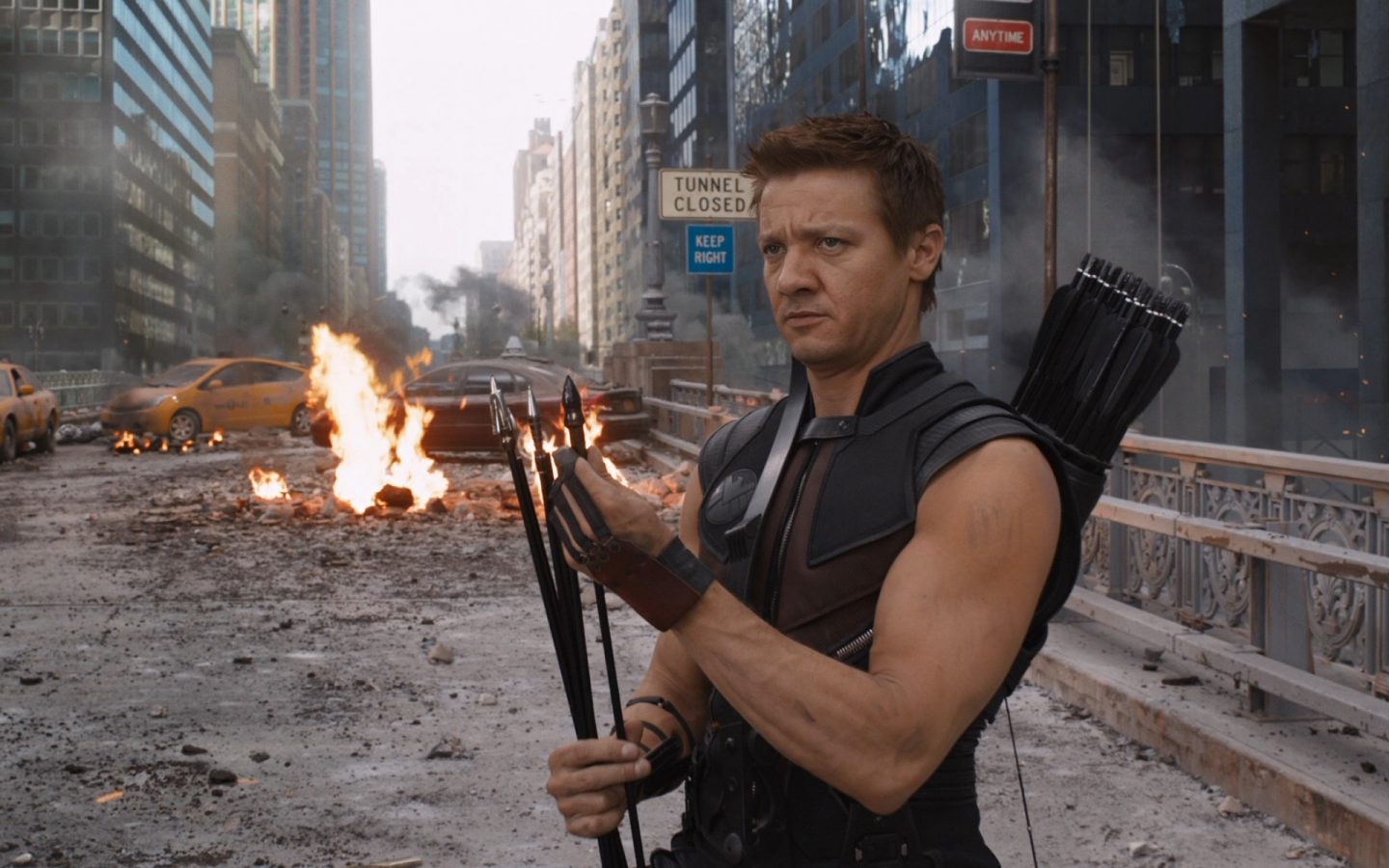 'Hawkeye' is an upcoming TV series for Disney+ with Jeremy Renner in the lead. Renner becomes the latest member of the Marvel Cinematic Universe to get his standalone show with the Disney+ series. According to reports, 'Hawkeye' is a limited series that centers on the adventures of Marvel's Archer ace Hawkeye a.k.a. Clint Barton. He will pass the torch to Kate Bishop, who is a Marvel Comics character making her MCU debut.
The series has already caught the imagination of the viewers as Hawkeye, at last, meets his protegee. Marvel hints that Kate Bishop will take over the Hawkeye mantle after Barton. Kate appears as a member of a secret group called Young Avengers in the Marvel Comics. The recently released trailer of the upcoming MCU flick 'Avengers: Endgame' reveals a glimpse of Kate Bishop's introduction to the Avengers. As in comics, Hawkeye is most likely to leave the Avengers after the movie 'Endgame.' So, the series, 'Hawkeye' follows Clint Barton teaching the young protegee Kate to be the next Hawkeye after his departure. On the other hand, Renner appears as the vigilante Ronin in 'Endgame'.
Read More: Upcoming Bruce Willis Movies
1. Spawn Reboot (TBA)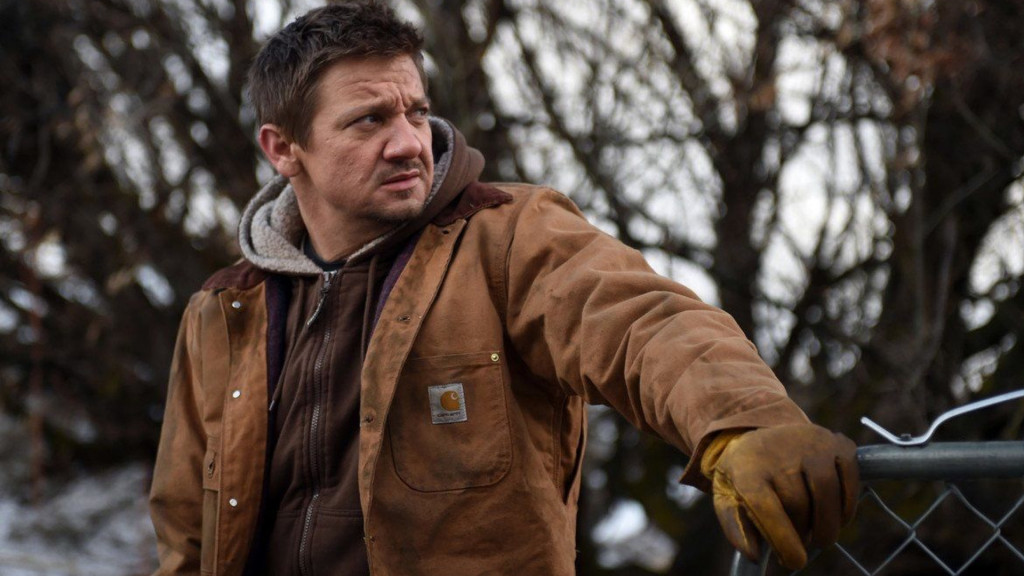 'Spawn' is an upcoming reboot of the 1997 supernatural thriller of the same name. Written and directed by Todd McFarlane, the reboot has Jamie Foxx as Al Simmons or Spawn and Jeremy Renner as Twitch. Greg Nicotero, the zombie makeup, and effects legend known for 'The Walking Dead' is also on board for the 'Spawn Reboot.' McFarlane adapts the screenplay from his comic book creation.
Reports reveal that the plot revolves around Foxx's titular character, Spawn, whose life with a beautiful wife and career as a CIA black ops team member are destroyed by a group of insiders. He becomes the Hellspawn warrior Spawn to get his revenge. But he needs resources and support from the human side and Renner's Detective 'Twitch' Williams is here with everything he wants. 'Spawn' is yet to get a release date.
Read More: Upcoming Ralph Fiennes Movies
ALREADY RELEASED
Avengers: Endgame (2019)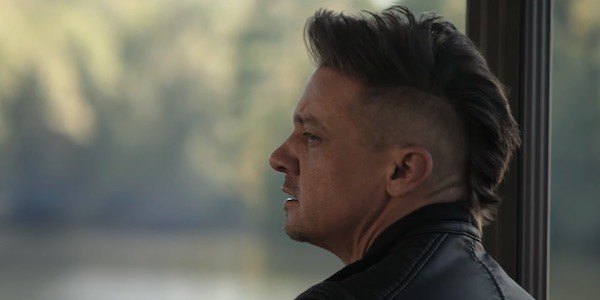 Jeremy Renner's Hawkeye is no more an underdog of the Marvel Cinematic Universe. Once the butt of all the jokes, he struggled to find his place and fandom among the likes of Thor, Iron Man and Captain America. When the Avengers get into the final showdown with Josh Brolin's Thanos in 'Avengers: Endgame,' Hawkeye plays an instrumental part in bringing down the Titan. Though underpowered when compared to Thor and Thanos, he has grown into a superhero with a huge fanbase.
Hawkeye made his MCU debut with a cameo in 'Thor.' While 'The Avengers' left him and his fans empty-handed, 'Age of Ultron' turned out to be a milestone. 'Captain America: Civil War' didn't work for him in terms of star value and fandom as Hawkey was ignored for the most part of the movie. Fans, who were up in arms against the injustice done to their beloved hero, had been eagerly waiting to see Hawkey in action in the upcoming 'Endgame.' Sensing the rage of Hawkey fans, directors Joe and Anthony Russo assured that there would be enough space for him in the movie. Luckily, they kept their word. Clint Barton takes on the new identity of Ronin in the movie. He has a new costume and becomes a vigilante killer, taking down criminals. However, he soon finds his purpose again and enters a fight to the death against Thanos, alongside his team. 'Avengers: Endgame' released on April 26, 2019.
Read More: Upcoming Chris Hemsworth Movies