How do we all know and remember Jessica Biel? Most likely as a glamorous actress in Hollywood. She hasn't always wowed us with her movies, but she has certainly shown herself capable of delivering great performances. From the fantastic 'Ulee's Gold' back in 1997 to the critically acclaimed 'The Sinner' in 2017, Biel has shown terrific range in her repertoire.
It would surprise some to know that she initially trained as a singer, hardly an indication of what she would eventually be famous for. Her hometown of Ely, Minnesota was witness to several of her appearances in musicals as she was growing up. This proved to be her path into modeling, and ultimately films, at a very young age. Her first major work came in the form of the family drama '7th Heaven' where she was cast as Mary Camden.
As this was, and still remains, the longest-running family drama in US television history, Biel got widespread attention, and rightfully so. Her performance in 'Ulee's Gold' won her a Young Artist Award, proof of her maturity even at that young age.
From 2002 onwards, with 'The Rules of Attraction', Biel took on prominent roles in mainstream films, mostly romantic comedies and action films. A notable exception was 'The Illusionist', a period piece where she played a duchess and her performance was praised despite initial doubts about her casting.
From 2013 onwards, Biel has ventured more towards independent filmmaking, and this is why her upcoming work shows great promise. With Iron Ocean Studios, her own production company, Biel is now very much into backing projects that show potential. 'Hole in the Paper Sky', 'The Tall Man', and of course, 'The Sinner' are a testament to that.
At this point, the question that might be circling your mind is what is the next Jessica Biel movie or television show? Well, the good news is that we have a clear answer to that question. Here's the list of upcoming Jessica Biel films scheduled to release in the near future. We can only hope that the new Jessica Biel performances would be as good as some of her recent ones.
4. Pete the Cat (2017-)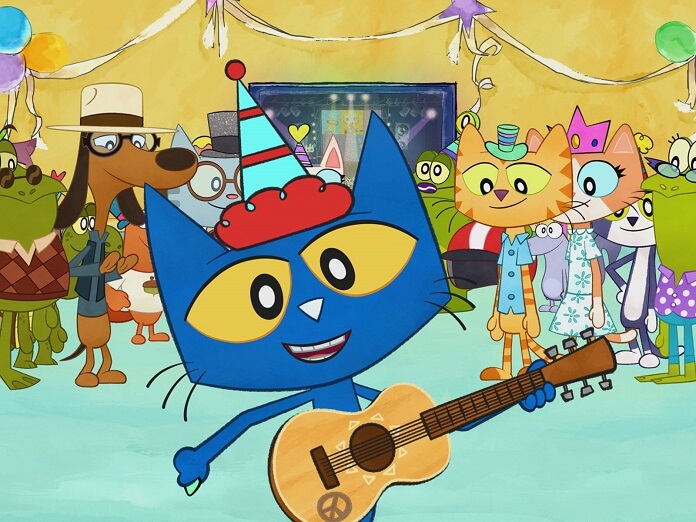 Life always has a lot of valuable lessons to teach us, only if we are open to learning. This is especially true for young children, who are impressionable and can be molded accordingly. 'Pete the Cat' is a lesson in itself about how to best tackle life, which is designed to be relatable to kids who might be growing up feeling confused.
It is based on the bestselling children's books by James Dean, the author. The books have ranked number one on the New York Times list. The show is fun and musically driven, while it sends out the lesson that one must explore new things and see what the world has to offer. The idea is to ensure that kids keep pushing the boundaries of learning while remaining smart, optimistic, and accepting.
Pete is basically a smart and cool cat who faces various challenges in everyday life, along with his friends. If you are a kid, growing up, Pete's problems are meant to be relatable to you. By personally connecting with the viewers, 'Pete the Cat' attempts to impart valuable lessons about making new friends, facing the highs and lows of life, and so on. Jessica Biel lends her voice to Bonnie, Becky, Mrs. Burrow. The talented actress has brought these characters to life and is likely to be making a comeback in the future as well.
3. Limetown (2019-)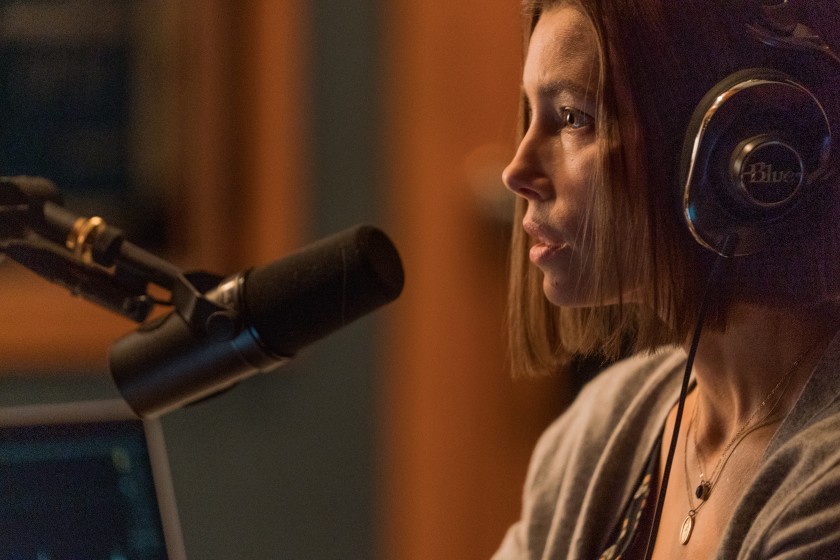 Based on the popular podcast of the same name, 'Limetown' follows Lia Haddock, a journalist for American Public Radio (APR), as she unravels the mystery behind the disappearance of over 300 people at a neuroscience research facility in Tennessee. Biel plays the lead role of Lia Haddock. Those who have listened to the podcast know that the story is not only interesting but keeps you gripped right throughout.
Considering the success of Season 1, there is a good chance that 'Limetown' might get another season.
Read More: Upcoming Bill Murray Movies
2. Going Doll (TBA)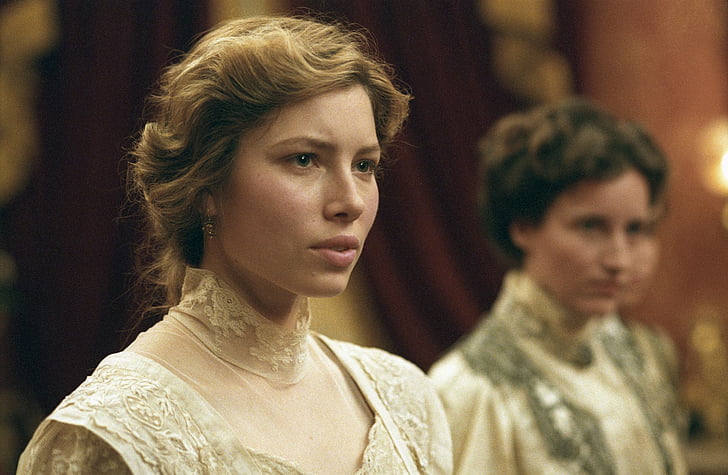 The biggest project on the horizon for Biel is probably her most ambitious one yet. Teaming up with the acclaimed 44 Blue Productions, Biel's Iron Ocean Studios is at it again. This time, however, it will be an animated series geared towards adults called 'Going Doll'.
Adult animated comedies make up some of the absolute best on TV in recent times. What was once a genre for kids is now intellectual fodder of the highest quality, thanks to the likes of 'Rick and Morty' and 'BoJack Horseman'. 'Going Doll' promises to be in a similar vein, with the show following self-obsessed caricatures of the prevalent 'housewife culture' in urban areas. It promises to be a scathing, dark commentary on the state of modern society that is desperate for meaningless fame and ceaseless self-obsession.
The show takes its inspiration from 'Angie's Dolls', created by Miranda Darling and Sophie Edelstein. This was a series of sketches that attacked the Australian upper class in the suburbs and their bourgeois lifestyle. 'Going Doll' looks set to cater to a similar crowd as other adult animated comedies with its derisive humor satirizing humungous superstructures that shape our very lives.
Darling's creation sparked from her own terrible experiences in her hometown after she got married. She was, in her own words, "surrounded by a herd of socially-aspirational, self-obsessed, and frankly terrifying women." With Biel at the helm of what promises to be another invaluable addition to animated comedies, we certainly await 'Going Doll' with bated breath.
1. The Facts of Life (TBA)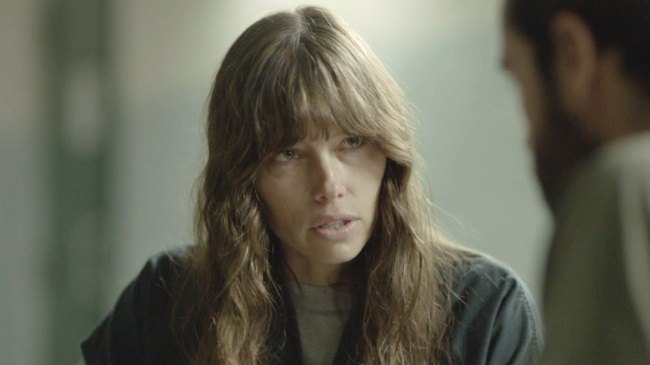 From 1979 to 1988, 'The Facts of Life' aired in America, highlighting crucial teenage issues. Centered on a housemother (played by Charlotte Rae) at a fictitious all-girl boarding school, the show was a spinoff of 'Diff'rent Strokes'. It brought issues around teenage sex and anorexia to the public eye and enabled encouraging discussions around them.
This brings us to the present where 'The Facts of Life' is being considered for a reboot. While Biel is not likely to be involved in it in a performative role, she is in talks of producing the same. Her company Iron Ocean Studios along with Appian Way (founded by Leonardo DiCaprio) have been in contention.
Shows of the past have been getting rebooted often of late, and there are plenty of projects that are anticipated as well. 'Roseanne' is enjoying its run after the reboot, as are shows like 'Lost in Space'. 'Murphy Brown' and 'Miami Vice' among many others are enjoying the same treatment, with the latter being co-produced by Vin Diesel.
Being a popular and enduring show in American pop culture, it makes perfect sense to bring back the valuable lessons and the charming characters of the original, all of course in a new and updated style to suit contemporary tastes. It shouldn't be too long before this project gets the green light. Going by Biel's past ventures, we would be willing to bet that she is involved in the project in a more visible way.
Read More: Upcoming Elle Fanning Movies