An audition to handpick new cast members for 'Saturday Night Live' turned out to be the first breakthrough in actress Jillian Bell's career. Though she wanted to try her luck on the acting side, Bell joined the crew as a writer in 2009. But she was keen to explore herself as a writer, actor and comedian and continued looking for opportunities along with playing small roles in television after her debut.
In 2011, she caught the attention of director Paul Thomas Anderson with her performance as the character of 'Jillian Belk' in the Comedy Central series 'Workaholics.' PTA was so impressed with the actress' comedic talent and cast her in his films 'The Master' (2012) and 'Inherent Vice' (2014). Her other major works include 'Eastbound and Down,' '22 Jump Street,' 'Goosebumps,' 'The Night Before,' and 'Idiotsitter'. At this point you must be wondering what is the next Jillian Bell movie or TV show? Well, here's the list of upcoming Jillian Bell films and TV shows scheduled to release in 2019 and 2020. We can only hope that the latest Jillian Bell movies would be as good as some of her recent ones.
7. Human Discoveries (2019 – )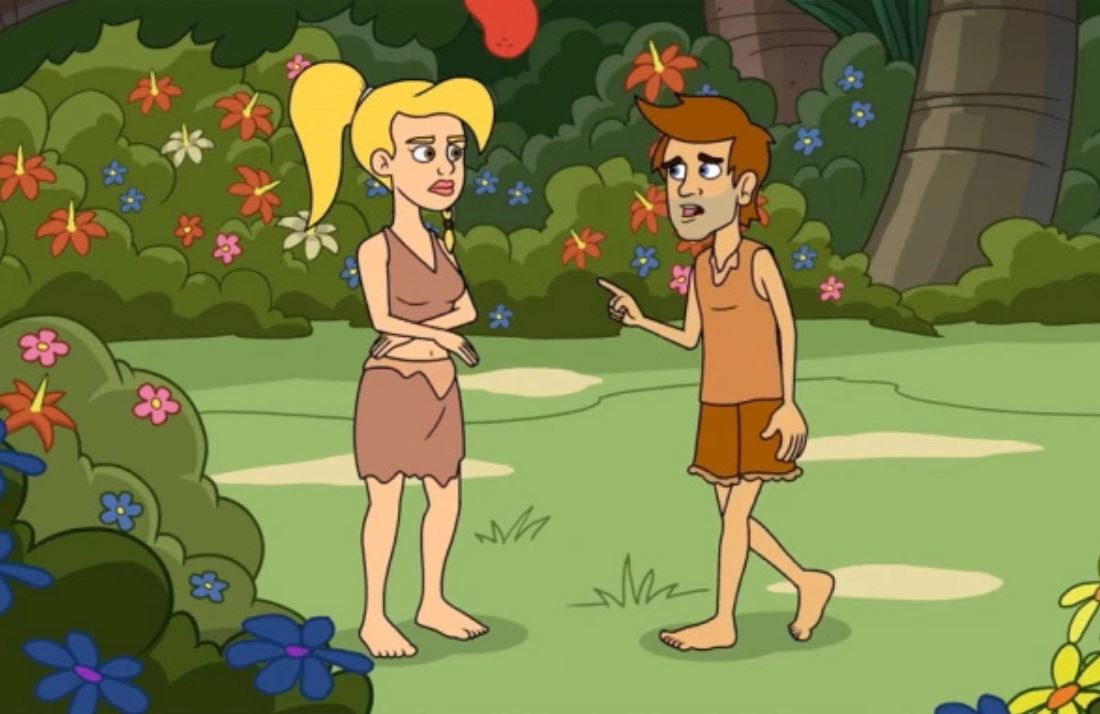 'Human Discoveries' is an upcoming animated comedy series from Facebook's video streaming platform Facebook Watch. Anna Kendrick and Zac Efron lead the voice cast, which also features Jillian Bell, Lamorne Morris and Paul Scheer. Set in the prehistoric era before the dawn of civilization, the plot follows a group of humans who navigate through the wonders and dangers of the wonderful planet. 'Human Discoveries' is created by Chris Bruno and David Howard Lee. Facebook Watch premieres the series on July 16, 2019.
6. El Tonto (TBA)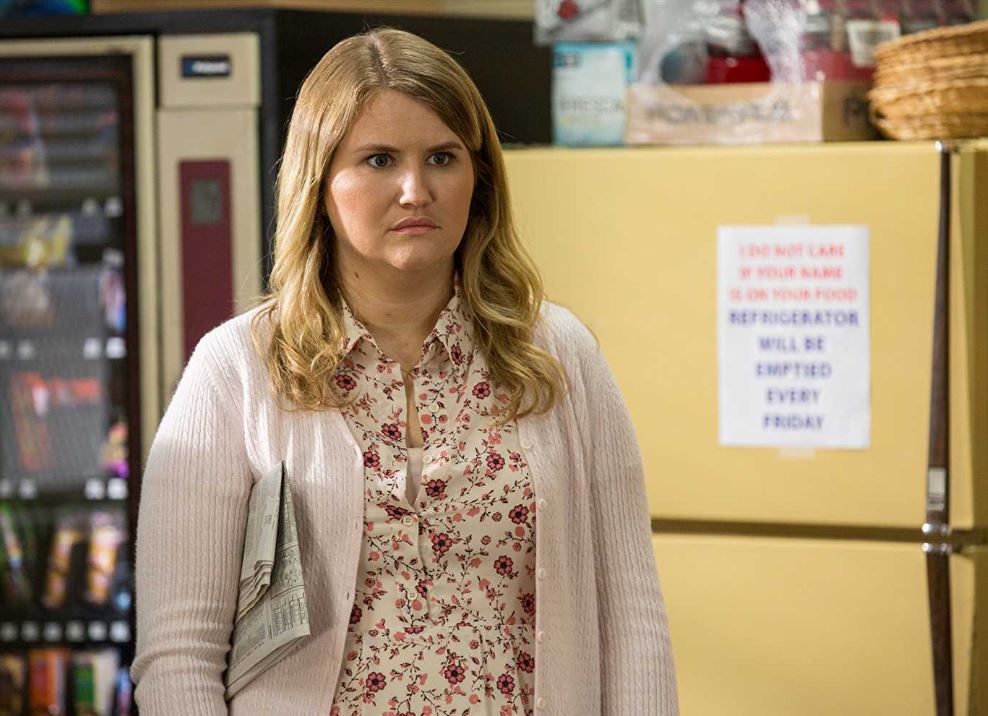 Jillian Bell teams up with John Malkovich, Kate Beckinsale, Jason Sudeikis, and Edie Falco for the comedy-drama 'El Tonto.' Deadline reports that the plot centers on the life of a village idiot who is widely known by the name 'The Fool' (Charlie Day). The man has a tryst with destiny when he inadvertently lands in Los Angeles during one of his aimless wanderings. The rest of the movie chronicles his hilarious journey to the top of Hollywood as a celebrity only to fall from the peak. More details about the cast are under the hood. 'El Tonto' marks the feature directorial debut of actor Charlie Day who also wrote the screenplay. 'El Tonto' is currently in post-production.
5. Bill & Ted Face the Music (2020)
'Bill & Ted Face the Music' is a follow up to the 1989 flick 'Bill & Ted's Excellent Adventure' and 1991's 'Bill & Ted's Bogus Journey.' The sequel brings back Keanu Reeves and Alex Winter as the titular Ted "Theodore" Logan and Bill S. Preston, Esq. respectively. Bill and Ted reportedly come back as two middle-aged dads and wanna-be rockers who are still vying for a breakthrough. Jillian Bell plays the character of a therapist of Bill and Ted's families. Other cast members include Scott Mescudi, William Sadler, Samara Weaving, and Brigette Lundy-Paine. 'Bill & Ted Face the Music' is directed by Dean Parisot from a screenplay by Chris Matheson and Ed Solomon. Scott Kroopf produces the comedy along with Alex Lebovici and Steve Ponce of Hammerstone Studios. Steven Soderbergh is also on board as executive producer alongside R. Scott Reid, Scott Fischer, John Ryan Jr., and John Santilli. The movie is lined up for an August 21, 2020 release.
4. Green Eggs and Ham (TBA)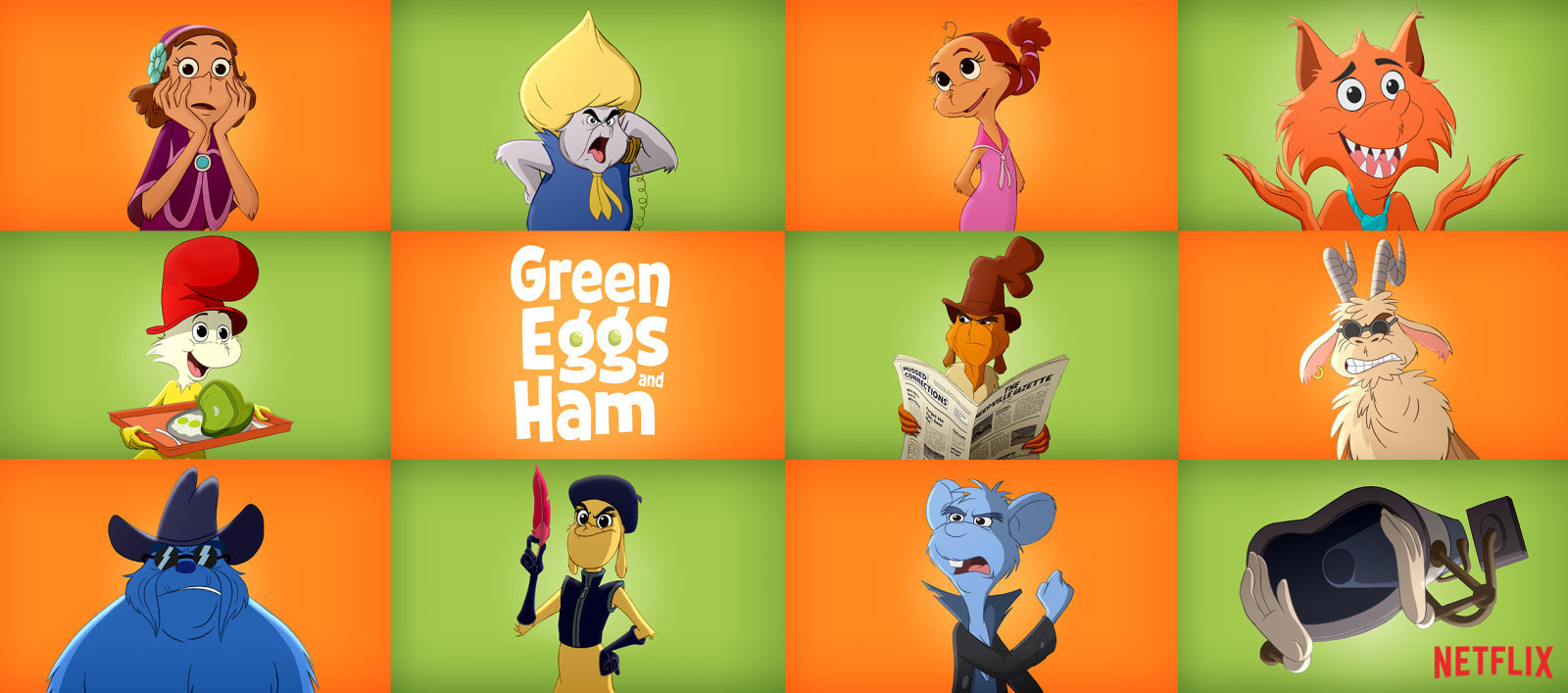 'Green Eggs and Ham' is an upcoming animated adaptation of Dr. Seuss' 1960 book of the same name. In 2015, Netflix announced that it would stream a 13-episode miniseries based on the book as part of its kids and family programming. The project features an ensemble voice cast that includes Jillian Bell, Diane Keaton, Eddie Izzard, Tracy Morgan, Adam Devine, Michael Douglas, and Daveed Diggs, among others. The plot follows two friends Guy-Am-I, an inventor, and Sam-I-Am, who hit the road for a cross-country adventure to rescue an endangered animal from a faraway zoo. The trip puts their bond of friendship to test as the friends pass through a number of life-altering experiences and people. Netflix will release the series later in 2019.
Read More: Upcoming Sarah Jessica Parker Movies
3. Bless the Harts (2019 – )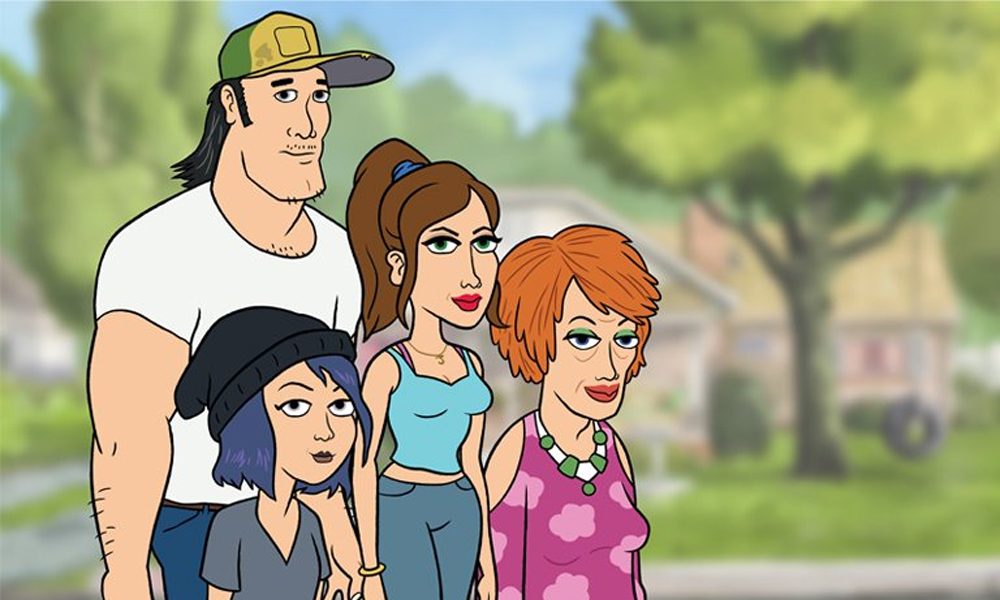 The animated series in the making, 'Bless the Harts' first hit the headlines when Fox gave a straight to series order for 13 half-hour episodes of the comedy. Jillian Bell joins the voice cast of the show that also includes Kristen Wiig, Maya Rudolph and Ike Barinholtz. 'Bless the Harts' tells the story of a group of Southerners who desperately chase the American Dream. But they don't see the real wealth of friends, family and laughter around while running after wealth and status. Created by Emily Spivey, the series is produced by 20th Century Fox TV in association with Lord Miller. 'Bless the Harts' is scheduled to air in 2019.
Read More: Upcoming Samantha Morton Movies
2. The Wrong Mans (TBA)
'The Wrong Mans' is Showtime's reboot of the hit British series of the same name that was created and performed by Corden and Matthew Baynton. Described as an action-comedy, the series follows two office workers whose humdrum lives catapult into a roller-coaster ride by a wrong phone call. When the voice at their side of the call threatens "If you are not here by 5 o'clock, we will kill your wife," the two simpletons have no other way except waking up the heroes within them. The U.S. version comes with a gender switch in which Jillian Bell plays the character played by Cordon in the original while Ben Schwartz portrays her friend Sam. Other cast includes David Arthur Sousa and Annie Chang.
According to Deadline, the reboot follows Anna (Bell) and Sam (Ben) who jump on the opportunity to rescue the kidnapped woman. Corden executive produces the series for his Fulwell 73 Productions in association with c9 Upcoming J.J. Abrams Movies We Are Excited About' Bad Robot banner, Ben Stephenson, BBC Studios' Angie Stephenson, Baynton, Maxtone-Graham, and Smith. Schwartz also serves as a producer. Showtime hasn't attached a premiere date to 'The Wrong Mans,' which is currently in pre-production.
Read More: Upcoming Awkwafina Movies
1. Brittany Runs a Marathon (2019)
Jillian Bell will be seen as Brittany Forgler, a New York-based foodie who enjoys every bit of her life. But when her doctor warns her to put the breaks on her wild lifestyle and keep an eye on her health, Brittany seeks help from her neighbor Catherine (Michaela Watkins), who lives a nearly perfect life. Catherine introduces her into the thrill of running which eventually lands her in the New York City Marathon as a contestant. Other cast includes Utkarsh Ambudkar, Lil Rel Howery, Micah Stock, and Alice Lee. 'Brittany Runs a Marathon' is the directorial debut of writer-director Paul Downs Colaizzo. Bell also serves as a producer alongside Tobey Maguire, Margot Hand and Matthew Plouffe. The movie is slated for an August 23, 2019 release.
Read More: Upcoming Ella Purnell Movies