Jim Carrey is a Canadian-American actor, comedian, impressionist, screenwriter, musician, producer and painter. He is known for his energetic slapstick performances.
Carrey first gained recognition in America in 1990 after landing a recurring role in the sketch comedy television series 'In Living Color'. His first leading roles in major productions came with 'Ace Ventura: Pet Detective' in 1994, 'Dumb and Dumber' in 1994, 'The Mask' in 1994, and 'Ace Ventura: When Nature Calls' in 1995, as well as a supporting role in 'Batman Forever' in 1995 and a lead role in 'Liar Liar' in 1997. He gained critical acclaim starring in serious roles in 'The Truman Show' in 1998 and 'Man on the Moon' in 1999, with each garnering him a Golden Globe Award for Best Actor.
In 1994, Carrey played the lead roles in 'Ace Ventura: Pet Detective', 'The Mask' and 'Dumb and Dumber'. 'Dumb and Dumber' was a commercial success, grossing over $270 million worldwide. He received his first Golden Globe Award nomination for Best Actor for his work in 'The Mask'. In 1995, he portrayed the Batman villain The Riddler in the Joel Schumacher-directed superhero film 'Batman Forever'. The film received mixed reviews but was a box office success. In that same year, he reprised his role as Ace Ventura in 'Ace Ventura: When Nature Calls'. Like the original film, it was well-received by the public but poorly received by critics. It was a huge box-office success, earning $212 million worldwide in addition to breaking records, with a $40 million opening weekend.
Carrey earned $20 million for his next film, 'The Cable Guy' in 1996. Directed by Ben Stiller, the film was a satirical black comedy, in which he played a lonely, menacing cable TV installer who infiltrates the life of one of his customers. The role was a departure from the "hapless, hyper, overconfident" characters he had been known for. However, it did not fare well with most critics, many reacting to his change of tone from previous films. He soon bounced back in 1997 with the critically acclaimed comedy 'Liar Liar', playing Fletcher Reede, an unethical lawyer rendered unable to lie by his young son's birthday wish. He was praised for his performance, earning a second Golden Globe Award nomination for Best Actor.
In the 2000s, he gained further popularity for his portrayal of the Grinch in 'How the Grinch Stole Christmas' and for the comedy 'Me, Myself & Irene', both in 2000, as well as 'Bruce Almighty in 2003, 'Eternal Sunshine of the Spotless Mind' in 2004 for which he was nominated for the BAFTA Award for Best Actor in a Leading Role, Lemony Snicket's 'A Series of Unfortunate Events' in 2004, 'Fun with Dick and Jane' in 2005, 'Yes Man' in 2008, 'Horton Hears a Who!' in 2008 and 'A Christmas Carol' in 2009. In the 2010s, he has starred in 'Mr. Popper's Penguins' and 'The Incredible Burt Wonderstone', 'Kick-Ass 2' and reprised his role as Lloyd Christmas in 'Dumb and Dumber To'. Since 2018, he has portrayed Jeff Piccirillo on the Showtime series 'Kidding'.
At this point, the question that might be circling your mind is what is the next Jim Carrey Project? Well, the good news is that we have a clear answer to that question. Here's the list of upcoming Jim Carrey films and television shows scheduled to release in the near future. We can only hope that the new Jim Carrey projects would be as good as some of his recent ones.
4. Kidding (2018-)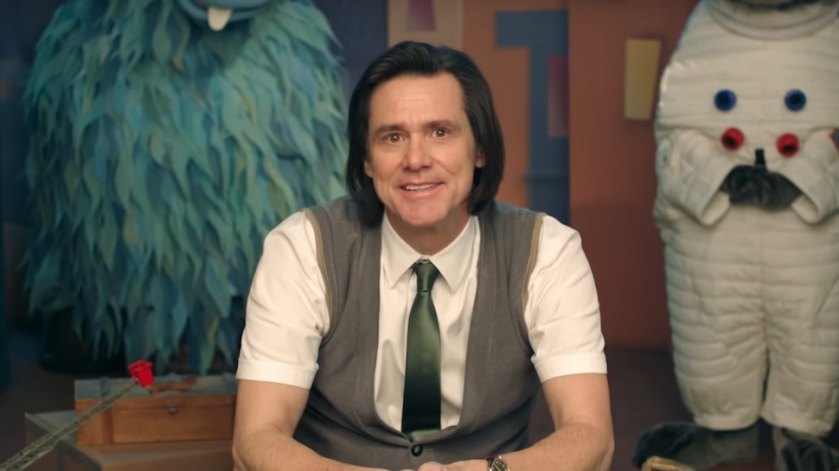 It is said that the brightest smiles often hide the most pain and sorrow. 'Kidding' takes off from this point, choosing to look at a man who must maintain a cheerful demeanor in the workplace only to be greeted by deep isolation and tragedy in his personal life. The Showtime series is an incisive look at a person's psyche that begins to show the faintest cracks under the burden of reality.
We follow the story of Jeff Piccirillo, in Columbus, Ohio. He is also known as Mr. Pickles, the beloved children's television presenter. Loved by children and parents alike, Mr. Pickles is the anchor of a multimillion-dollar branding empire. However, he comes face to face with personal tragedy and a very difficult family life.
The series has been praised by critics, who have said, "The deconstruction of a Fred Rogers figure would make for an interesting show on its own, but Kidding transcends that premise by leaps and bounds on the strength of Carrey's performance and a determination to make the show just as rough–and riveting–as real life." Carrey is spectacular in the role, oscillating between funny and tragic, showcasing his skills as an actor. Thanks to the favorable responses that the first season has received, the series has been renewed for another season, slated to air on February 9, 2020.
3. Sonic the Hedgehog (2020)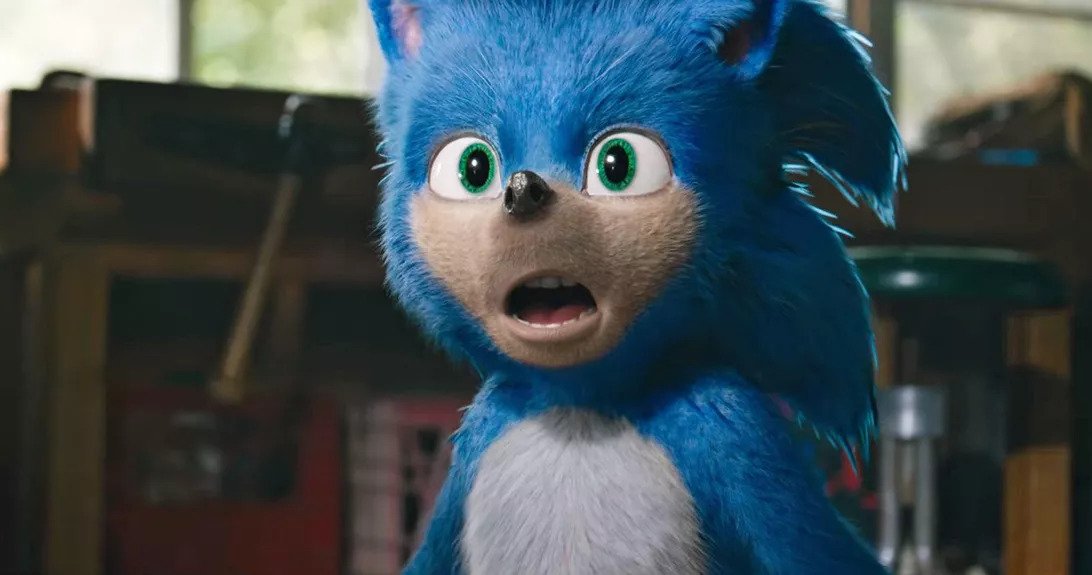 'Sonic the Hedgehog' is an upcoming live-action animated film based on the video game franchise published by Sega. It is directed by Jeff Fowler in his directorial debut and written by Patrick Casey, Josh Miller, and Oren Uziel, from a story by Van Robichaux and Evan Susser. The film stars Ben Schwartz as Sonic the Hedgehog and Jim Carrey as Sonic's nemesis Dr. Robotnik, alongside James Marsden as Tom Wachowski, Tika Sumpter, Adam Pally, and Neal McDonough.
The film is an American–Japanese joint venture between Paramount Animation, Original Film, Sega, Blur Studio and Marza Animation Planet and is set to be released on February 14, 2020, by Paramount Pictures. The film follows a small-town sheriff, Tom Wachowski (James Marsden), who journeys to San Francisco to assist Sonic (Ben Schwartz), a super-fast anthropomorphic blue hedgehog, in his battle against Dr. Robotnik (Jim Carrey).
Read More: Upcoming Justin Timberlake Movies
2. Mr. Toy (TBA)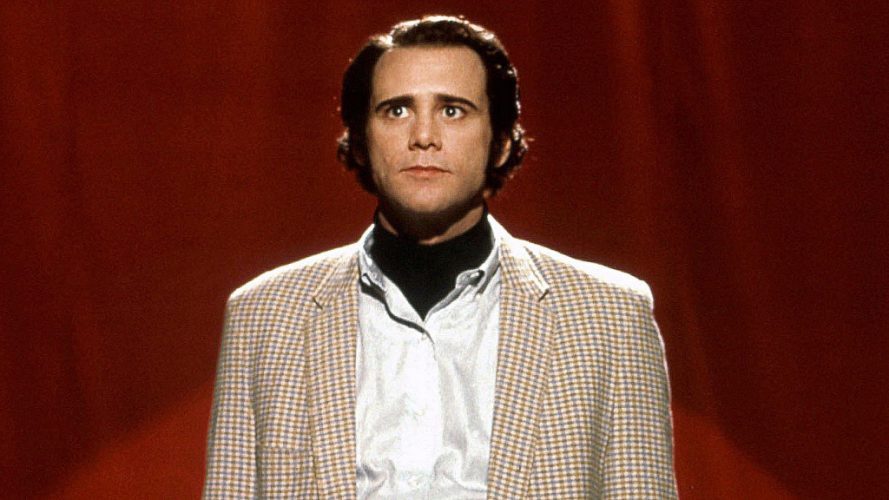 Jim Carrey is set to star in 'Mr. Toy', a biopic on brilliant toy inventor Marvin Glass. Marvin Glass and Associates created some of the 20th century's most popular toys, including Rock 'em Sock 'em Robots, Operation, and Mouse Trap. Chai Hecht has written the script.
Read More: Upcoming Chris Pine Movies
1. Aleister Arcane (TBA)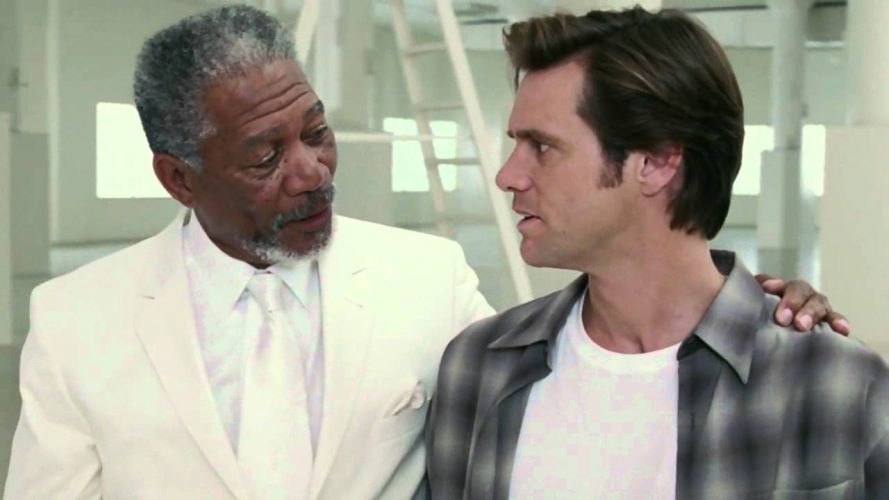 Jim Carrey will star in and executive produce, while Eli Roth directs the long-in-development horror movie 'Aleister Arcane' for Steven Spielberg's Amblin Entertainment. 'Aleister Arcane', written by Steven Niles, was first published in 2004 by IDW Comics. Jon Croker will adapt for the screen. Mandeville Films' David Hoberman and Todd Lieberman will produce along with Michael Aguilar.
The story centers on a group of children who befriend a bitter old man ruined and shunned by their parents. After his death, only they have the power to thwart the curse he has laid upon their town. The comic book story focuses on a local TV horror host Aleister Arcane, who's forced off the air due to the wishes of parents in an Oklahoma community. In the wake of Arcane's unplanned retirement, unexplained terror and horror beset the town.
Read More: Upcoming Liev Schrieber Movies