Jim Gaffigan is an American actor and stand-up comedian who is known for his observational humor and clean comedy. He comes from a large, Midwestern conservative family of bankers from Indiana and had no connections to the entertainment world when he started out his career.
In 1990, Gaffigan moved to the city of New York to pursue his ambitions and worked in the advertising sector while taking acting classes at night. After a dare by a friend, Gaffigan tried his hand at stand-up comedy and fell in love with it. After a string of performances and experimentations with his comedic style, Gaffigan managed to appear on 'The Late Show with David Letterman' after which his career took off.
In 2005, Gaffigan recorded a live stand-up special for Comedy Central which was converted into a DVD album titled, 'Beyond the Pale.' Following several shows and stand-up performances, Gaffigan became one of the top ten highest-grossing comics in the United States in 2012.
He has enjoyed a fruitful acting career and has appeared in over 200 television commercials- a feat which earned him the title of "Salesman of the Year" by Business Week in 1999. He developed a sitcom called 'Welcome to New York' for David Letterman, which was unfortunately canceled after its first season. He has also appeared as a fictionalized version of himself in the sitcom, 'The Jim Gaffigan Show.' Interestingly, in 2016, Gaffigan replaced Norm Macdonald as Colonel Sanders for KFC commercials. He will be seen in the following upcoming movies and television shows, which are slated to be released in the near future. Hopefully, the new Jim Gaffigan performances will be as good as some of his recent ones.
4. Playmobil: The Movie (2019)
'Playmobil: The Movie' is an upcoming animated movie that is based on the toys by the German manufacturer, Playmobil similar to how the movie, 'The Lego Movie' was based on Lego toys. It will mark the directorial debut for American animator, Lino DiSalvo who has previously worked on popular movies like 'Frozen' for which he was the Head of Animation, 'Bolt' for which he was the supervising animator and 'Chicken Little' for which he was an animator.
It follows the story of two siblings, Charlie, and Marla whose parents have died after they find themselves in a Playmobil exhibit where the toys come to life. It has several notable actors voicing the roles of its characters, including Daniel Radcliffe, Anya Taylor-Joy and Gabriel Bateman. The movie is scheduled to release on the 6th of December this year.
Read More: Upcoming Eddie Murphy Movies
3. Tesla (2019)
Jim Gaffigan is all set to star in another movie that focuses on the Serbian-American inventor, Nikola Tesla. 'Tesla' is a biographical drama that will chronicle the life of the scientist including his invention of the AC motor and his cut-throat rivalry with Thomas Edison. The Edison-Tesla rivalry has received significant attention and interest thanks to its portrayal in several movies like 'The Current War' and Christopher Nolan's 'The Prestige.'
Gaffigan essays the role of George Westinghouse, an American entrepreneur who invested in Tesla's AC-lighting systems. Currently, in its post-production phase, the movie is likely to be premiered next year, though official listings slate it for a 2019 release.
2. Scooby-Doo and Guess Who? (2019-)
The beloved group of Scooby-Doo and his detective friends made a return to Cartoon Network with this series whose first episode premiered on 8th July 2019. The new show focuses on the gang of investigators as they solve mysteries and encounter popular celebrities and characters along the way.
Jim Gaffigan appeared as himself in the episode, 'Fastest Food Fiend!'. Other notable actors that have appeared in the show include Ricky Gervais and Neil deGrasse Tyson, apart from characters like Sherlock Holmes and Batman. It is the first Mystery Inc. show with the rating, TV-PG.
Read More: Upcoming Blake Lively Movies
1. Gut Instinct (TBA)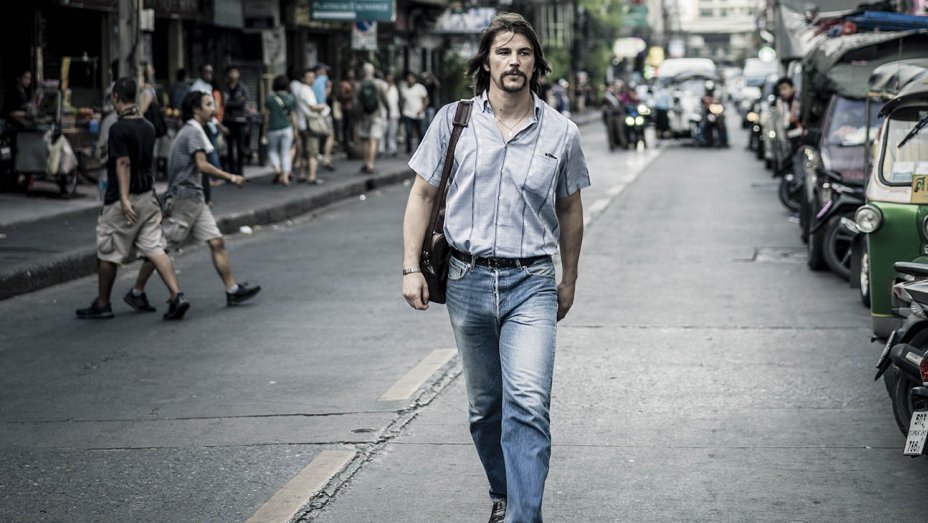 This upcoming movie is based on the true events surrounding an investigative journalist, Victor Malarek's attempt at delivering justice to a wrongfully committed guy. After an ex-heroin addict, Daniel Leger gets forced into a drug deal, he is sentenced to a 100-year prison sentence in Thailand. Malarek decides to investigate the police officers responsible for Leger's arrest in order to prove his innocence.
Josh Hartnett plays the role of Victor Malarek. The film is currently in its post-production stage and is yet to receive an official release date.
ALREADY RELEASED
I've Got Issues (2019)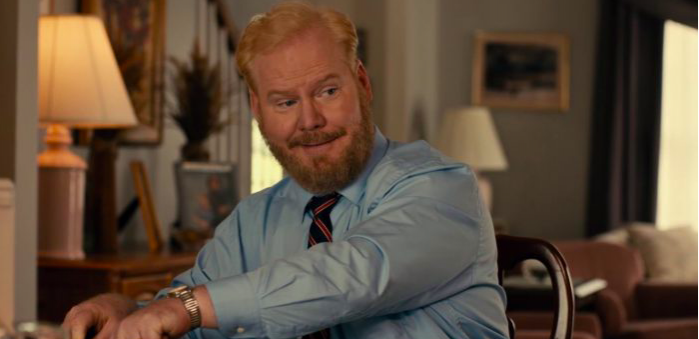 'I've Got Issues' is an indie comedy that is eccentric in a fun way. It follows a series of titled vignettes, each focusing on different characters facing existential anguish. It is not your run-of-the-mill comedy, but rather a surreal foray into lyrical absurdism.
It received a limited theatrical release in a few selected places on 25th October 2019. It has received acclaim for its cohesive set design, cinematography and minimalistic tone that combine perfectly to deliver thoughtful, offbeat humor. Jim Gaffigan serves as the narrator for this collection of tales that are loosely connected thematically.
Read More: Upcoming Joseph-Gordon Levitt Movies