J.J. Abrams is probably one of the most talented Hollywood filmmakers working today. Over the years, Abrams has done work in many genres, most notably action, drama and science fiction. People started taking note of his work when he wrote the screenplays for films like 'Regarding Henry' (1991) and 'Forever Young' (1992). Abrams soon made his way into the Television series business when he and Matt Reeves came with the idea of creating the drama 'Felicity' (1998-2002) which ran on the WB network. It became an instant hit and over the years, it has been shown in more than 70 countries worldwide. Following the success of 'Felicity', Abrams went on to create the very well received by critics- action and espionage thriller 'Alias' (2001-2006) and the very successful sci-fi, supernatural mystery adventure drama 'Lost' (2004-2010) which has been voted by audiences and critics to be one of the best television series of all time, garnering more than 10 million viewers during the course of its run time. Abrams has also received a couple of Emmy awards for his work in 'Lost'.
His directorial debut as film director started in 2006 with the third installment of the very famous Mission Impossible series 'Mission: Impossible III' which was miles better than its prequel 'Mission: Impossible II' (2000). He then joined hands with old friend director Matt Reeves in producing the monster film 'Cloverfield' (2008). Abrams then decided to revive the Star Trek film franchise by rebooting the franchise with new actors playing the old characters from the old television series. 'Star Trek' (2009) turned out to be a giant success with, satisfying both critics and die-hard Star Trek fans alike in terms of the plot, effects, stunts and direction. He followed it up with its sequel 'Star Trek Into Darkness' (2013).
But his most difficult assignment to date was to revive the world-famous Star Wars franchise. For almost ten years with no Star Wars film being made, Disney then acquired Lucasfilms in 2012 and then started developing a new sequel trilogy which was to follow the events from the original Star Wars trilogy (1977-1983). With high anticipation regarding this new film, 'Star Wars: The Force Awakens' (2015) finally hit theaters in December 2015, garnering critical acclaim and soon became the third highest grossing film of all time with $2 billion dollars at the box office. Despite getting flak from a minority of Star Wars fanboys, Episode 7 managed to keep majority of the Star Wars fans happy considering the fact that most of them were disappointed with the outcome of the prequels trilogy. Abrams is also a terrific music composer, having composed the opening theme music for both Alias and Lost.
Here's the list of upcoming films of JJ Abrams as a director and a producer scheduled to release in 2018, 2019 and beyond. We can only hope that the new JJ Abrams movies would be as good as some of his latest ones.
1. Overlord (2018)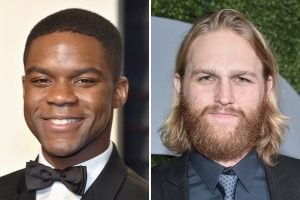 A more of a horror war film genre, this upcoming mystery film revolves around a group of American paratroopers who on the eve of the very famous D-Day during World War II, drop behind enemy lines so as to infiltrate a small village which is very crucial to the invasion's success. But soon as they approach the target, little do they know that there is more going on in this Nazi-occupied village than just a simple military operation. They soon realize that the Nazis are secretly experimenting with supernatural forces in order to fight them. Directed by Julius Avery and produced by J.J. Abrams, this film releases on November 9, 2018.
Read More: Upcoming Sci-Fi Movies
2. Star Wars: Episode IX (2019)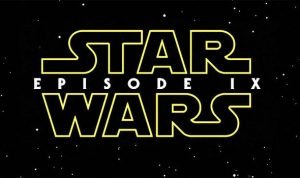 Initially, Disney appointed Colin Trevorrow to direct the third and last installment of the new Star Wars sequel trilogy, but was soon replaced by J.J. Abrams back in September 2017. The cast from the first two films of the new trilogy will all reprise their roles for this upcoming film such as Daisy Ridley, John Boyega, Oscar Isaac, Adam Driver with the notable exception of Carrie Fisher who unfortunately passed away in December 2016. One exciting aspect of this film is that Billy Dee Williams will reprise his role as Lando Calrissian from the original trilogy. There is also a very strong rumor that Mark Hamill could return as Luke Skywalker but as a force-ghost. Not much else is known about the plot of this film but we do know that this film will pick off from the events following 'Star Wars: The Last Jedi' (2017) with the Resistance led by Rey, Poe Dameron and Finn battling against Kylo Ren's evil First Order. It'll be very interesting to see how Abrams' and Chris Terrios's script will fare considering the fact director Rian Johnson completely changed all the dynamics of the plot in Episode 8. This film has already begun filming and Star Wars fans will have to wait until December 20, 2019 for its release.
Read More: Upcoming Superhero Movies
4. Untitled Star Trek Sequel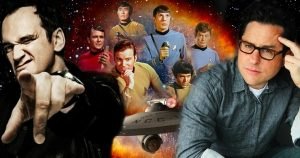 Following the moderate success of Justin Lin's 'Star Trek Beyond' (2016), actors Chris Pine and Zachary Quinto have agreed to reprise their roles as Captain Kirk and Spock, if a fourth film of the new rebooted Star Trek film series be made. Chris Hemsworth has also confirmed to return as George, James T Kirk's father from 'Star Trek' (2009). In December 2017, Star Trek fans were buzzing in excitement on social media when Quentin Tarantino, being a big Star Trek fan himself announced that he had come with an idea for a fourth Star Wars film which was greeted with great enthusiasm by Paramount Pictures and J.J. Abrams. If this materializes, Tarantino could end up directing this new Star Trek film with Abrams as its producer. As of now, nothing is known about the plot which is still under wraps.
Read More: Upcoming DC Movies
4. Untitled Cloverfield Sequel

10 Cloverfield Lane – a psychological horror thriller film and being an unofficial sequel to 2008 'Cloverfield' movie, set up in the same universe, surprised us all. A successful franchise was set up which paved the way for 'The Cloverfield Paradox' (2018) which unfortunately was just plain disappointing. One common misconception surrounding this upcoming film is that a lot of fans believe that Abrams' upcoming 'Overlord' is the fourth sequel to the Cloverfield franchise which J.J. Abrams strongly denies. He announced that there is a potential for a character crossover with a team-up of characters Michelle and Ava from the second and third Cloverfield film played by Mary Elizabeth Winstead and Gugu Mbatha-Raw respectively. As of now, the film is still in pre-production and we'll have to wait a while before this fourth film materializes.
Read More: Upcoming DC Animated Movies
5. Portal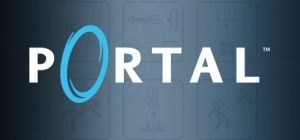 Gamers will probably recognize this. A very popular puzzle-platform video game made by the Valve Corporation, this game since its release in 2007 on PC, XBox 360, PlayStation 3 and now Android, has been lauded by gamers worldwide for its originality, uniqueness, dark story and its humorous dialogue. The gameplay boasts of cool concepts like teleportation, artificial intelligence and many unique physics concepts. Over the years, this single-player mode game has garnered a lot of popularity and now it has been announced that J.J. Abrams plans to make a film adaptation of this video game series with '10 Cloverfield Lane' director Dan Trachtenberg been rumored to write the script for this upcoming film.
Read More: Upcoming Marvel Movies
6. Kolma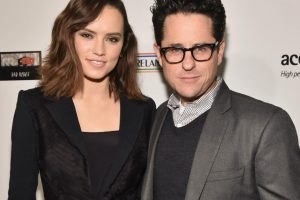 A remake of the 2003 Israeli TV movie "Kol Ma" which translates to 'I've got" in English, this supernatural drama is a cross between a more loftier and mythical version of 'The Notebook' (2004) and Albert Brooks' fantasy romance 'Defending Your Life' (1991). This film which holds the unique concept of afterlife, follows a young couple who get involved in a car accident, leaving the man dead. 50 years later, when the woman dies, she's given a choice – either to return to that fateful day when her life changed forever or reunite with her long-lost love in the afterlife. Star Wars actress Daisy Ridley who was cast as Rey by J.J. Abrams in The Force Awakens will once again be reunited with Abrams in this upcoming project.
Read More: Upcoming Thriller Movies
7. Half-Life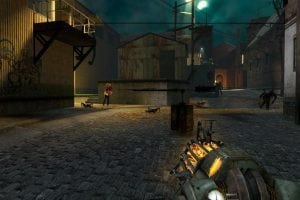 Another very popular game, this sci-fi first-person shooter video game has over the last two decades developed a cult status by all gamers worldwide. Available in both PC and PS2, this video game has been lauded for its realistic gameplay, immense gaming experience, realistic elements, interactive environment, terrific graphics and its seamless narrative. Since its release, this game has influenced and revolutionized an entire genre of first-person shooter and has paved the way for release of many future video games of that same genre. J.J. Abrams plans to make an adaptation of this famous video game series and its plot is about a secretive American research society which opens a portal to a hostile alien world which intends to invade Earth and that Dr Gordon Freeman has to fight out the aliens and shut down that portal before it's too late. Sounds exciting? We can't wait for this one!
Read More: Upcoming Kids Movies
8. A Woman of No Importance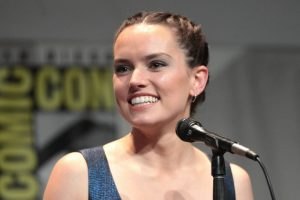 An adaptation of the book of the same name by Sonia Purnell, Daisy Ridley will also be involved in Abrams' produced upcoming biographical political-thriller film. Ridley will play real-life American heiress and super-spy Virginia Hall who tried to break into the ranks of the American Foreign Service in the years before World War II . After being rejected because of her gender and a disability – having lost a part of her leg during an hunting accident, she later became a part of the British Special Operations Executive (SOE) aka Churchill's Secret Army – an elite team of spies and saboteurs during the war, which the Gestapo considered her to be one of "the most dangerous of all Allied spies". Afterwards, she became a part of the Special Activities Division of the American CIA. This promises to be a very interesting looking biopic indeed.
Read More: Upcoming Martin Scorsese Movies
9. A Hope More Powerful Than the Sea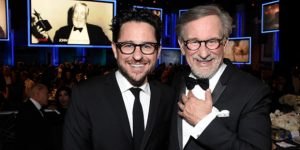 J.J Abrams and Steven Spielberg will once again collaborate (after their success of 'Super 8') in this upcoming film which is a book adaptation of the same name by Melissa Flemings's non-fiction book. It is a true account of Doaal Al Zamel – a nineteen year-old Syrian woman who while fleeing from Egypt to Sweden for a better life, finds herself stranded at a frigid sea with no land in sight with two small children clutched to her with an inflatable water-ring around her waist as her only support as they survive for days and try to not lose hope. As of now, there project is still in development so it will take some time for this incredible story to be portrayed on the big screen.
Read More: Upcoming Steven Spielberg Movies