Even if you don't know Joan Cusack, chances are that you may recognize her memorable voice when the Pixar character of 'Toy Story' film franchise, Jessie, speaks. The actress is often identified for her voice role in the 'Toy Story' movies. But beyond her voice credits and comedic roles, Joan Cusack is a versatile actress who grew up in a family of actors. Being the sister of popular actor John Cusack, Joan started making amateur short movies when she was a teenager. Later, she went on to play supporting roles in films like 'My Bodyguard' (1980) and 'Sixteen Candles' (1984). By the late '80s, she started to land more matured roles alongside A-list co-actors. In 1988, She earned an Oscar nomination for Best Supporting Actress for her portrayal of Cyn in 'Working Girl.' The next year, the actress received rave reviews for the drama 'Men Don't Leave.'
Cusack took a hiatus in the early '90s to dedicate more care and time for her family, which was settled in Chicago. She made her comeback in style with the 1997 flick 'In & Out,' in which she played the role of a young bride who realizes her fiance is a gay on the day of their wedding at the altar. The character brought Joan her second Academy Award nomination in Best Supporting Actress category. The year 1997 was memorable for both the Cusack siblings as they teamed up for the movie 'Grosse Pointe Blank.' Joan played the role of Marcella alongside her brother John Cusack and garnered rave reviews for her stunning performance. She delivered power-packed performances in a series of supporting roles throughout the '90s. Some of her major titles during that time include 'Arlington Road,' 'Runaway Bride,' 'Cradle Will Rock,' and 'Toy Story 2.'
Cusack kept the momentum intact with a string of roles in films like 'High Fidelity' (2000), 'School of Rock' (2003), 'Raising Helen' (2004), voice roles in 'Chicken Little' (2005), 'Toy Story 3' (2010), and 'Hoodwinked Too: Hood vs. Evil' (2011) in the next decade. In 2011, Joan joined the cast of the Showtime original series, 'Shameless.' She earned a slew of positive reviews, accolades and nominations for her portrayal of the character Sheila Jackson in the series, which ran for more than 8 years and 9 seasons. When asked about her brother John Cusack in a previous interview, she credited him for holding her close during the struggling phase of her career. Now at this point you might be wondering what is the next Joan Cusack movie or TV show? Well, here's the list of upcoming Joan Cusack films and TV shows scheduled to release in 2019 and 2020. We can only hope that the latest Joan Cusack movies would be as good as some of her recent ones.
4. The Stinky & Dirty Show (2015 – )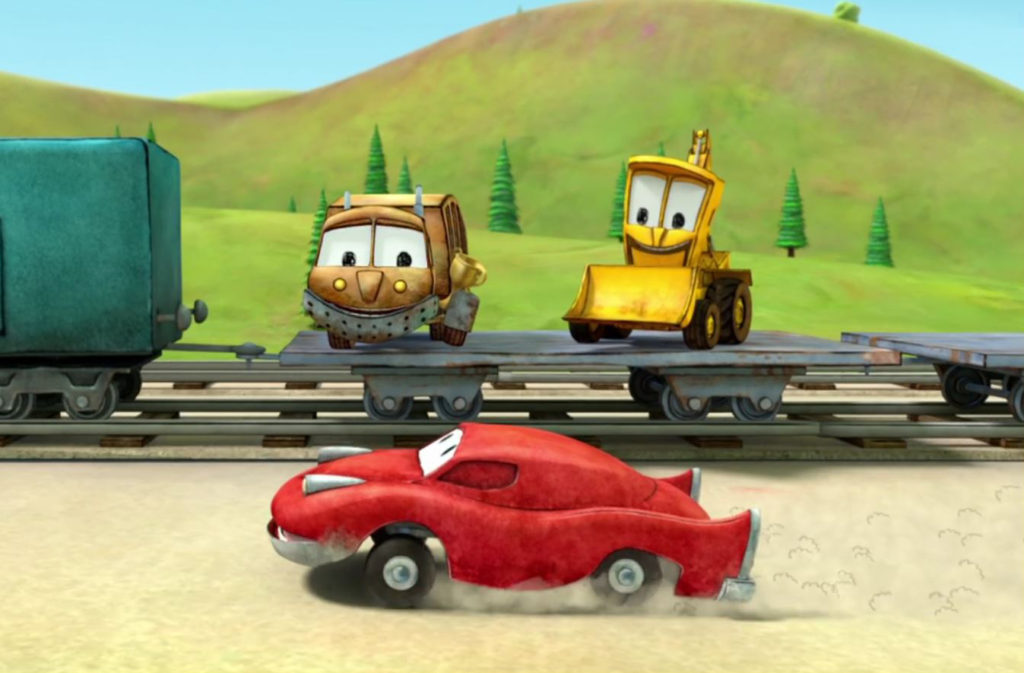 Amazon Prime Video's animated family series 'The Stinky & Dirty Show' depicts the adventures of the unlikely friends Stinky (Jaden Betts), a garbage truck, and Dirty (Jacob Guenther), a backhoe loader. The other cast members include Joan Cusack as Red, the race car, Andy Richter as Brave, the fire truck and Whoopi Goldberg as Meg, the megaphone van. The plot explores the life and problems of the lead characters and their struggle to cope up with the hostile circumstances. Based on the popular book series 'I Stink!,' written and illustrated by Kate and Jim McMullan, the show teaches preschoolers about the beautiful world of garbage collection. 'The Stinky & Dirty Show' is written and developed by Guy Toubes, who is known for 'The Littlest Pet Shop.' It also features a soundtrack by famous folk singer and songwriter Dan Bern. Season 2 of the series was aired by Amazon Prime on March 21, 2019. According to various reports, the next season of the series is in limbo, with Prime Video starting to focus more on more family content with a broad scope rather than making programs exclusively for kids.
3. Toy Story 4 (2019)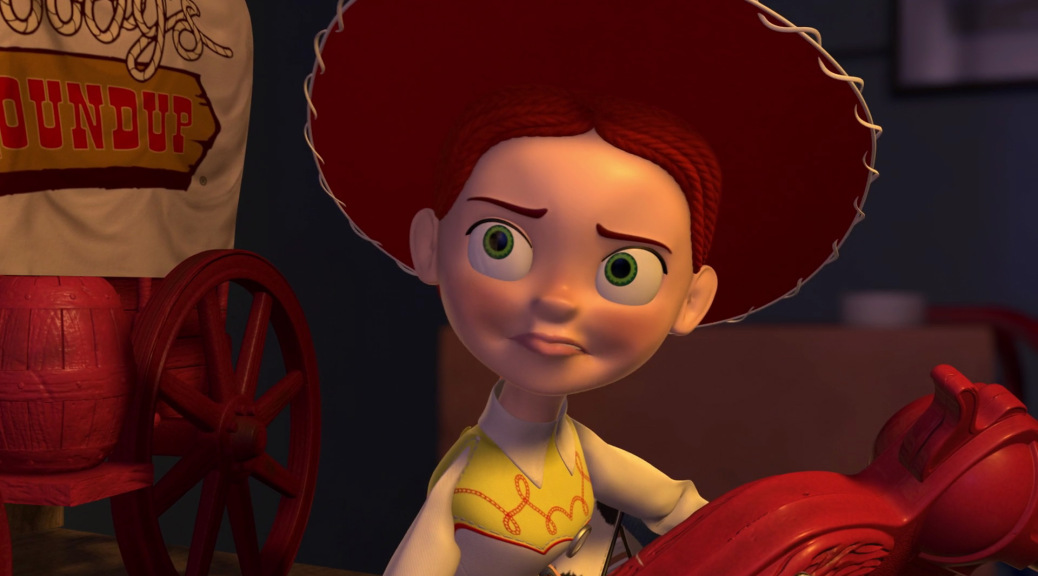 Pixar's upcoming animated comedy 'Toy Story 4,', which is the fourth installment of the popular 'Toy Story' franchise, features an ensemble voice cast returning for another round of adventure and fun. Joan Cusack returns as her iconic character cowgirl Jessie along with Tom Hanks as Woody, Tim Allen as Buzz Lightyear, Annie Potts as Bo Beep, and Bonnie Hunt as Bonnie's doll, Holly. The new cast members include Tony Hale as Forky, Christina Hendricks as the vintage doll Gabby Gabby and Keanu Reeves as the Canadian action hero Duke Caboon. The plot revolves around Forky, the new toy in Bonnie's room. He escapes one day to the outside world. When Woody and Buzz learn that Forky is missing, they soon set out with their friends to find him before the naive doll falls into any serious trouble. Cusack voiced Jessie in 'Toy Story 2 (1999) and 'Toy Story 3' (2010). 'Toy Story 4' is directed by Josh Cooley from Stephany Folsom and Andrew Stanton's screenplay. The long-awaited movie hits theaters on June 21, 2019.
2. Klaus (2019)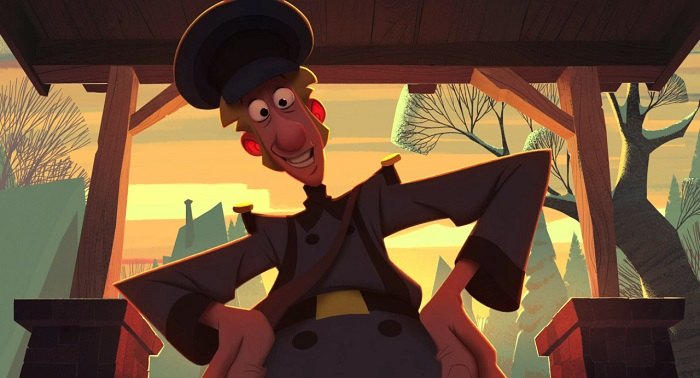 'Klaus' is described as Netflix's first animated feature that reportedly tells the origin story of Santa. Joan Cusack joins a voice cast that includes Norm Macdonald, Jason Schwartzman, Rashida Jones, and J.K. Simmons. The plot follows a young postman who is sent to a remote, snowy Scandinavian town to open a post office. As all his rude attempts to find a way out of the town backfire, he chances upon the mythical hideout of none other than Santa! Cusack voices the character of Mrs Krum. The film is directed by Sergio Pablos, known for 'Despicable Me. 'Netflix' will release 'Klaus' in 2019.
Read More: Upcoming Julie Walters Movies
1. Let It Snow (TBA)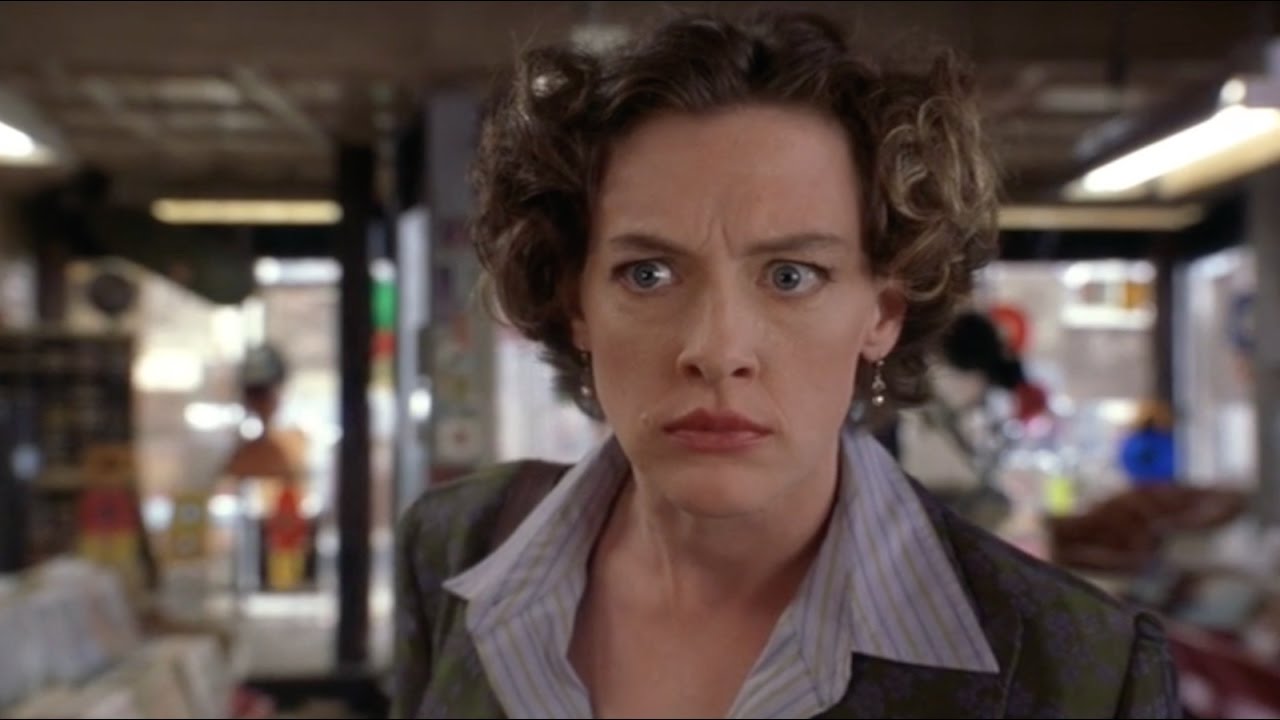 'Let It Snow' is an upcoming romantic comedy based on the New York Times bestselling book of the same name by John Green, Maureen Johnson and Lauren Myracle. The movie features Isabela Moner, Shameik Moore, Kiernan Shipka, Odeya Rush, Jacob Batalon, and Joan Cusack in major roles. The plot is set in the backdrop of a rare snowstorm that hits a sleepy town on Christmas Eve. While the entire town shuts down, a loose gang of high school students find themselves in the midst of a mess of new opportunities, challenges, newly found love, friendships, and a dreamy future. The film is directed by Luke Snellin from a script by Victoria Strouse, who is known as the writer of 'Finding Dory.' Production of 'Let it Snow' is due in the first quarter of 2019, reports Variety.
Read More: Upcoming Annie Potts Movies