When 'Dawson's Creek' star, Joshua Jackson was spotted with Jodie Turner-Smith, everyone's eyeballs remained pinned on the stunning couple. Rumored to be dating, Smith suddenly found herself in the spotlight. Unfortunately for her, the relationship got her the prominence that she should have received due to her work. She is a veteran actress and not a newbie by any stretch of the imagination.
Born in the United Kingdom, the British-Jamaican actress was raised in Peterborough. A banker by profession, Jodie Turner-Smith was convinced to try her hand at modeling by Pharrell Williams when the two met at a concert. She moved to Los Angeles after that to pursue her modeling career.
Smith bagged her debut role as an actor in the fantasy horror television show, 'True Blood.' Based on Charlaine Harris' series of novels, 'The Southern Vampire Mysteries,' the show is set in a fictional universe where vampires exist and decide to make the humans aware of their presence. When a waitress with telepathic powers falls in love with a vampire, it sets off a course of conflicts for her in a world where vampires struggle for equal rights. Smith plays the role of a "Siren-" a mysterious vampire belonging to a triad. Followed by this, Smith was seen in Zayn Malik's debut solo single, 'Pillowtalk.'
After a few minor roles, she became relatively more prominent for playing Sergeant Azima Kandie in the apocalyptic thriller, 'The Last Ship' where the crew of a navy ship must find the cure to an epidemic that has killed eight out of every ten people on the planet.
However, one can regard her portrayal of a genetically enhanced officer in the science fiction show, 'Nightflyers' by the name of Melantha Jhirl, as her breakthrough performance. The show is an adaptation of George R.R. Martin's series of short stories and a novella. It follows the crew of a spaceship tasked with making initial contact with extra-terrestrial beings. However, internal politics and a mysterious presence on the spaceship derail them from their original mission. Smith's character of Jhirl, for instance, loyally follows her superior at the beginning of the show, but her loyalties are put to test by some of the other crew members. The series was canceled after its first season due to low ratings. The move was surely surprising due to the high popularity of the author of the 'A Song Of Ice and Fire' series after its adaptation into 'Game of Thrones.'
This year, the British actress was seen in the Cinemax series, 'Jett.' Carla Gugino from 'Gerald's Game' plays the lead character of a woman who has been released out of prison but finds herself slipping back into the world of crime. With Jodie Turner-Smith beginning to be noticed by the public, some of her upcoming projects have been nudged into the limelight as well. The following list exhaustively combines all the projects that she is going to be a part of, in the near future. Hopefully, she continues to amaze us with her performances.
Read More: Upcoming James Spader Movies
4. Queen & Slim (2019)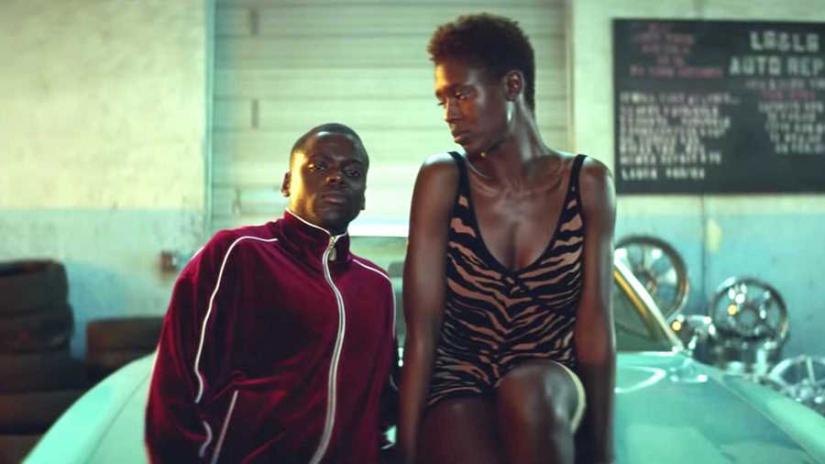 Scheduled to be released on the 27th of November in the United States of America, 'Queen & Slim' is perhaps the most anticipated upcoming project of Jodie Turner-Smith. She plays the role of Queen opposite Daniel Kaluuya, who plays her date, Smith in this romantic thriller. When the couple are pulled over on their first date for a traffic violation, the situation unexpectedly escalates.
This makes Smith shoot the officer, trying to defend himself and Queen. The media paints the couple as villains, forcing them to go on the run. Daniel Kaluuya gained international recognition for playing the lead in 'Get Out' which also had the central theme of racism. It will certainly be fascinating to see the pairing of Smith and Kaluuya in action on the 27th. Both of them are talented and commanding actors and if the trailers are anything to go by, their chemistry is going to be scintillating.
3. Without Remorse (2020)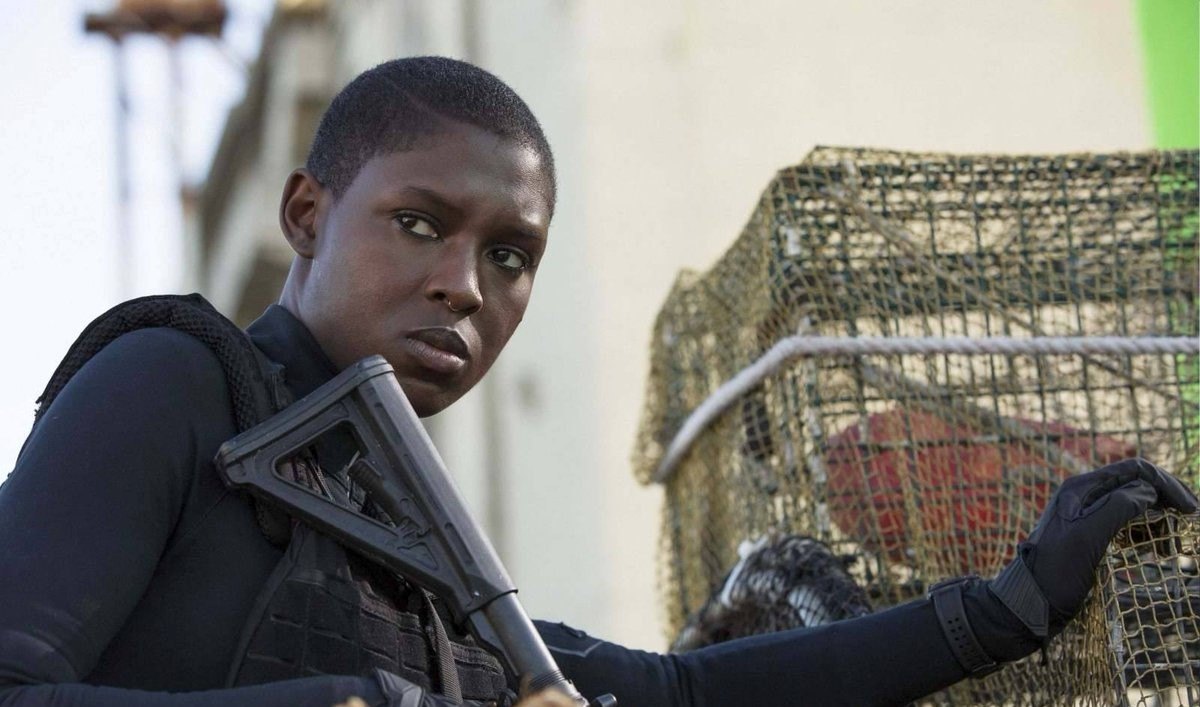 Next year, Jodie Turner-Smith will also appear in the cinematic adaptation of Tom Clancy's thriller novel, 'Without Remorse' which was the top placeholder of the New York Times bestseller list on its debut. Tom Clancy is recognized as the writer of the 'Jack Ryan' series, whose adaptation by Amazon starring John Krasinski has become extremely successful.
'Without Remorse' tells the origin story of a former NAVY Seal officer, John Clark who has recurring appearances in the 'Jack Ryan' universe. With the story's central theme being about justice and its existence in our society, it is set during the Vietnam war, picking up the staple of the war veteran psycho.
Michael B. Jordan will play the role of John Clark, the lead cast member. He is best known for playing the supervillain in Marvel's Afrofuturistic superhero movie, 'Black Panther.' The movie is slated to be released on September 18, 2020.
Read More: Upcoming Regina King Movies
2. After Yang (2020)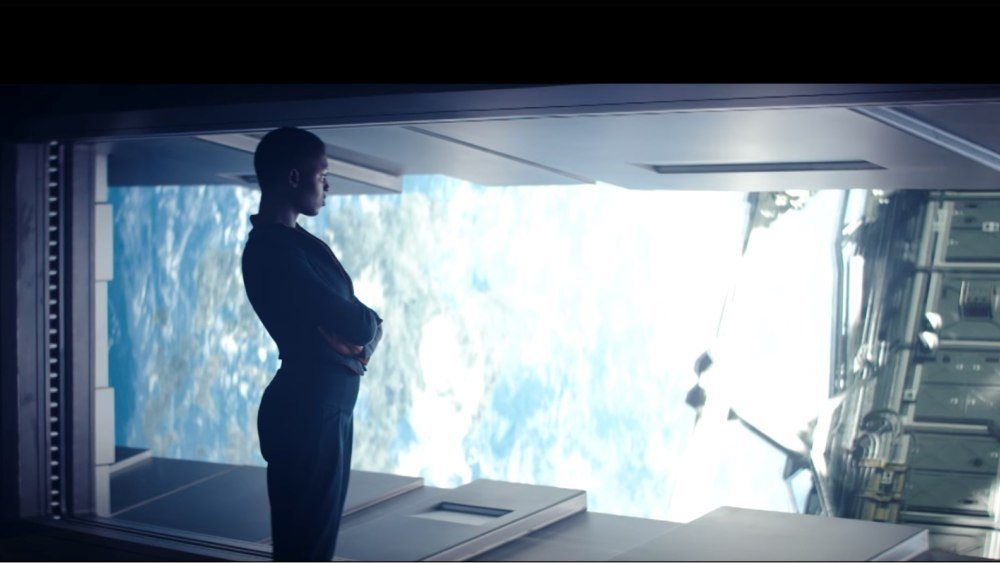 After 'Queen & Slim,' Jodie Turner-Smith will appear in a science fiction drama that has been titled 'After Yang.' She will be seen sharing screen space with Colin Farrell and Haley Lu Richardson in this flick. It is set in a fictional near-future world, where robots can be purchased to act as baby sitters. After a father-daughter duo adopts one, it malfunctions and stops responding and the two try to save its life. It is being directed by Kogonada who is known for his debut movie, 'Columbus' that premiered at the 2017 Sundance Film Festival.
1. Jett (2019-)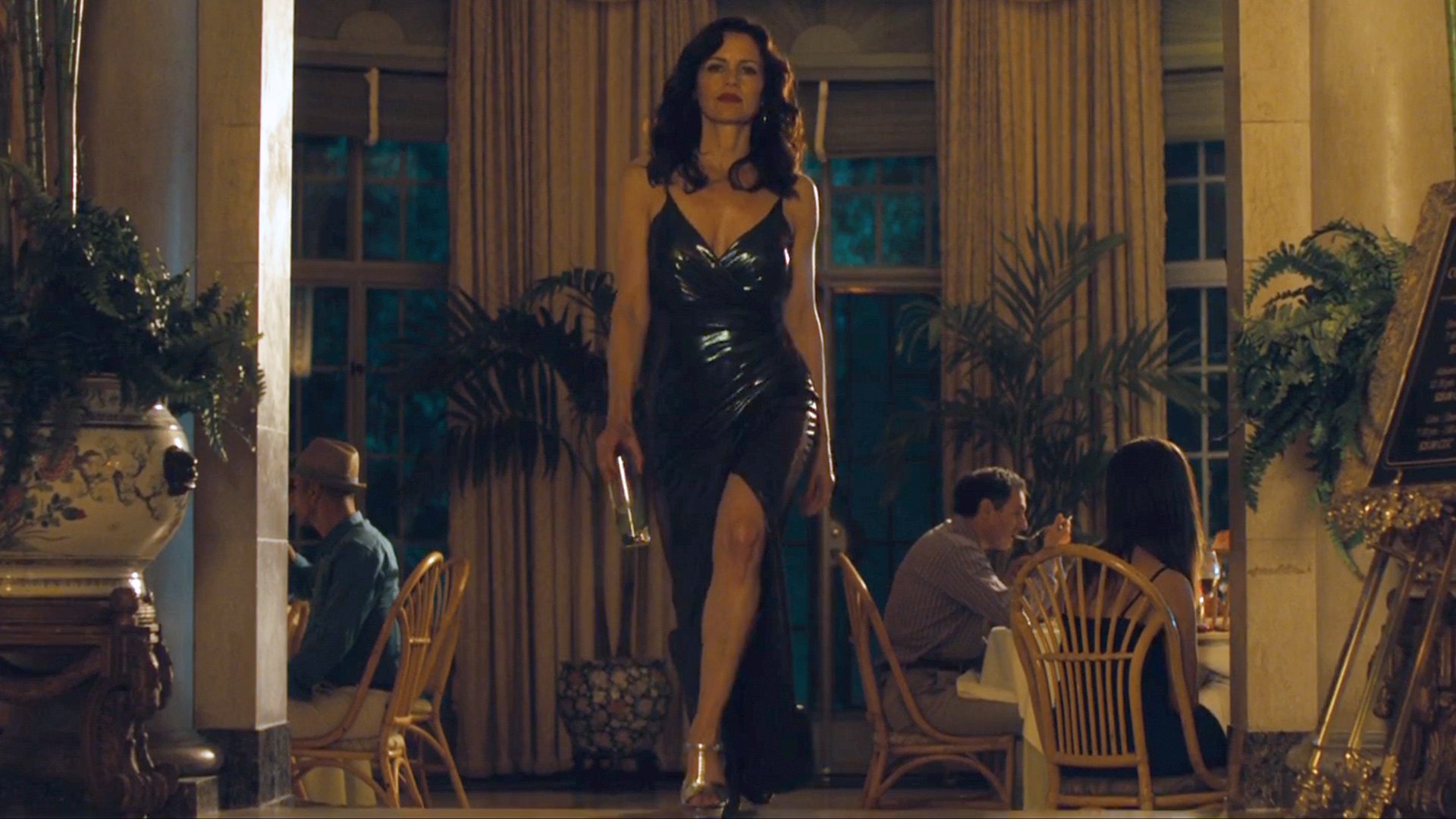 You can take a criminal out of a life of crime, but you cannot take crime itself out of a criminal. No matter how hard one tries, criminals often slip back into old patterns. Sometimes they are victims of circumstance, sometimes they cannot keep away from the thrill of a crime, and sometimes, they are forced by others to get back to old ways. 'Jett', the crime drama and thriller that airs on Cinemax, follows the story of a woman who is lured back into a life of crime, merely days after she gets out of jail, having done time.
We follow Daisy "Jett" Kowalski, a world-class thief, who is lured back into the game. However, this time the score is big and the criminals holding her strings appear to be highly dangerous. Jett must make a choice about whether she wants to walk the straight and narrow or return to the same world and the same destructive patterns that landed her in prison in the first place.
Jodie Turner-Smith appears in the role of Josie, the lover, and co-worker of Dillon. Dillon himself is a complex man since he is an ex-criminal turned into a detective. With a litany of colorful characters, 'Jett' is a thoroughly enjoyable show where Turner-Smith delivers an incredibly nuanced performance. The series started to air on June 14, 2019, and we cannot wait to see which direction the story heads in when the new season is made available.
Read More: Upcoming Zoey Deutch Movies