Joel Edgerton is an Australian actor who has made quite a name in the industry over the years playing antagonists. He was born in New South Wales in Australia on June 23, 1974. His father, Michael Edgerton is a property developer and his mother Marianne is a Dutch immigrant. He has another famous sibling named Nash Edgerton. Joel studied at the University of West Sydney and from there on, he moved on to various Australian stage productions. He is particularly fluent in Shakespearean plays. But his fame rose up with 'The Life With Us' in 2001 where he played the character of William McGill.
Following that, a Hollywood call was inevitable. Joel Edgerton got his big breakthrough in 'Star Wars: Episode II – Attack of the Clones' (2002) where he played the role of Owen Lars. Owen and his wife Beru took care of Luke Skywalker and acted as his foster parents. Joel Edgerton continued to play the role of Owen Lars in 'Star Wars: Episode III – Revenge of the Sith' (2005) where his character was killed by the stormtroopers. His 'Star Wars' stint brought him widespread recognition.
Later, he appeared in a string of movies like 'Ned Kelly' (2003), 'King Arthur' (2004), 'Kinky Boots' (2005), and 'The Square' (2008). The latter part of the first decade of this century was quite forgettable for him. However, this decade has seen quite a turnaround for Edgerton. He has constantly appeared in films that are well received and his performances got noticed too. In 2010, he played Barry Brown in 'Animal Kingdom' (2010) and in 2011, he appeared in the widely praised 'Warrior'. In 2012, he appeared in solid films like 'Wish You Were Here' and 'Zero Dark Thirty'. However, in recent years, Egerton has established himself as a bankable performer and a director par excellence. He played John Connolly in 2015's 'Black Mass' and Richard Loving in 2017's 'Loving'. He flaunted his acting chops in 'The Gift' (2015) and in 'Boy Erased' (2018).
Apart from these, Edgerton has also appeared in movies like 'The Great Gatsby' (2013), 'Exodus: Gods and Kings' (2014), Netflix's 'Bright' (2017) and 'Red Sparrow' (2018). At this point you must be wondering what is the next Joel Edgerton movie or TV show? Well, here's the list of upcoming Joel Edgerton films and TV shows scheduled to release in 2019 and 2020. We can only hope that the latest Joel Edgerton movies would be as good as some of his recent ones.
4. The King (2019)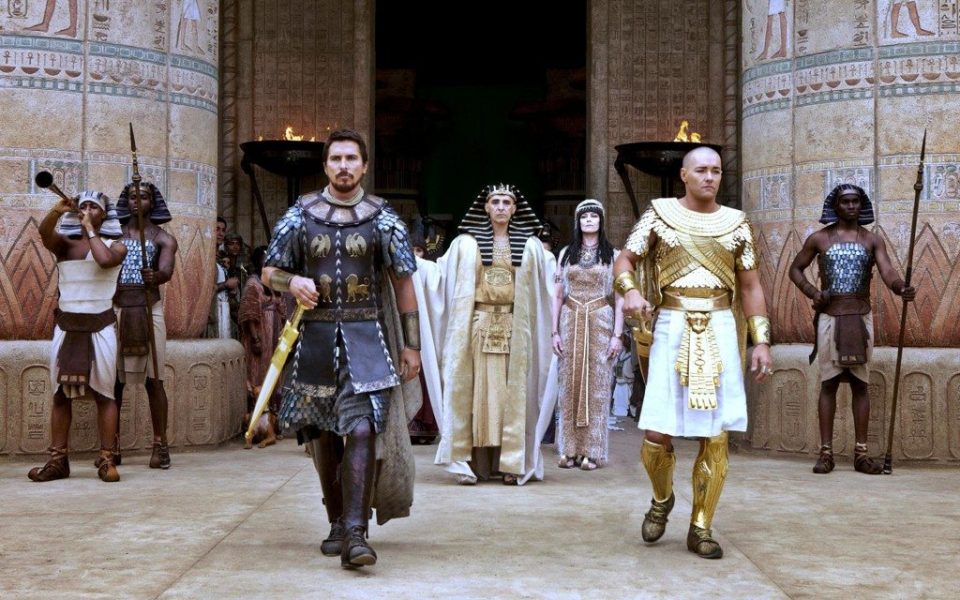 With 'The King', Netflix will attempt to replicate their success of last year's Alfonso Cuaron directorial 'Roma'. 'The King' is based on William Shakespeare's King Henry plays. The historical epic depicts the life of young King Hal, who must rule the kingdom with an iron will after his tyrannical father's death. He disapproves of the life of royalty and prefers to spend life amongst commoners. However, after his father's death, Hal reluctantly takes up kingship as he battles out the volatile political climate and his own personal inclinations.
The movie features an enviable cast. The character of the young king is played by Timothée Chalamet. The film also features Robert Pattinson, Ben Mendelsohn, Lily-Rose Depp, Sean Harris, Thomasin McKenzie, and Joel Edgerton. Edgerton plays the role of Falstaff in the movie. Currently, the movie has a rating of 78% on Rotten Tomatoes and 65 in Metacritic but these are sure to change in the next few days. 'The King' first premiered at the Venice Film Festival. Netflix is gearing up to release the film in theatres on October 11, 2019, and it will be available for Netflix subscribers from November 1.
3. Stingray (TBA)

Joel Edgerton will be seen along with Jon Bernthal of 'The Punisher' fame in the dark crime thriller 'Stingray'. The movie has a pretty interesting plot, to begin with. A small-time criminal accidentally kills the brother of an intimidating crime lord. Now he must kill one of his own family members in the next two days to pay off his debt. Bernthal plays the role of the criminal while Edgerton is expected to play the role of the powerful crime boss. The movie takes place in a rural setting. Actor turned scriptwriter Anthony Hayes has written the script. He is also expected to direct the project. 'Stingray' will be produced by John Schwarz and Unified Pictures' Keith Kjarval. However, we don't have a release date yet.
2. The Underground Railroad (2020)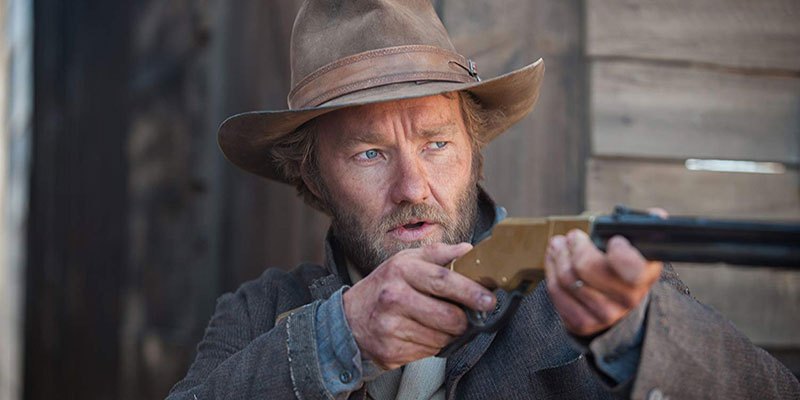 'The Underground Railroad' is a TV series made by 'Moonlight' (2016) fame Barry Jenkins. It is based on Colson Whitehead's book by the same name. It is a historical fiction drama that chronicles the journey of young slave Cora. She attempts to free herself from the life of a slave in Georgia as she tries to find the metaphorical railroad network. However, to her utter surprise, when she reaches there, she discovers an actual full-fledged railroad system functioning. The cast for this series is quite inspiring. Thuso Mbedu will play the role of Cora. The series will also feature Chase W. Dillon and Aaron Pierre. Joel Edgerton is the latest inclusion to the series and he will play the role of Ridgeway, who is a slave catcher. The show has got us excited because of the plot and particularly because of Barry Jenkins' involvement. It will premiere on Amazon Prime Video next year.
Read More: Upcoming Danny Trejo Movies
1. Bright 2 (TBA)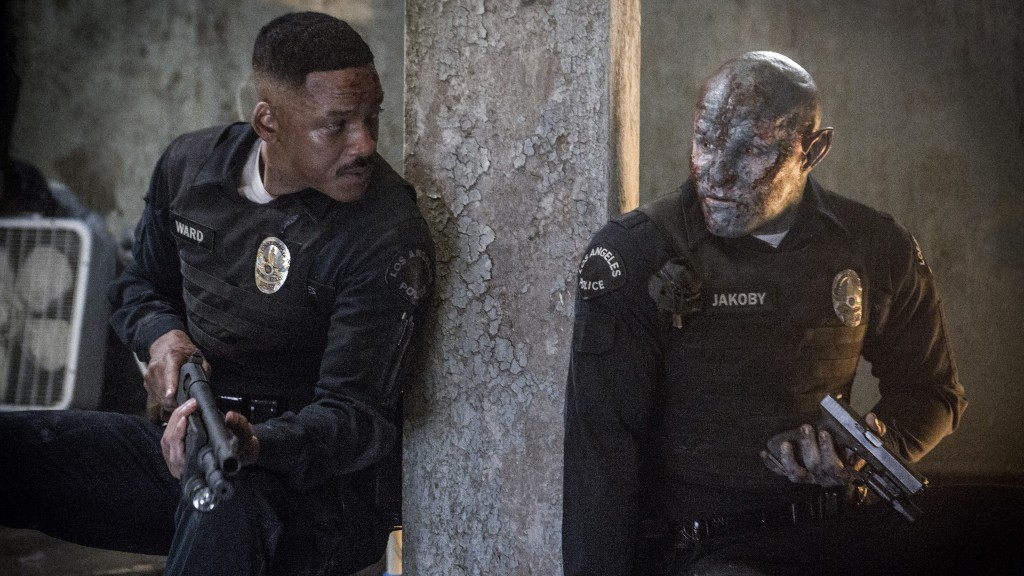 Joel Edgerton and Will Smith acted in Netflix's high budget sci-fi action thriller 'Bright' in 2017. 'Bright' was a crime thriller-cum-urban fantasy. The first movie established a world where humans live amongst magical orcs, elves and dark lords. Will Smith played the LAPD officer Daryl Ward who is charged with showing the ropes to the newest recruit Nick Jakoby, an orc (Joel Edgerton). Soon, the mundane routine turns into serious cop drama as an extremist group is trying to invoke the dark lord. At the same time, they must protect an elf named Tikka.
There is great chemistry between the leads, but critics pointed out the film's failure to delve deep into the serious social issues. At the same time, the slick action sequences were praised. Netflix has revealed that 'Bright' was viewed by 11 million viewers in the first three days. The movie must have turned out to be a successful venture for them as the streaming giant already announced the sequel last year. The plot for the sequel is still unknown but we expect it to delve deeper into this particularly multilayered world. Both Joel Edgerton and Will Smith will return for 'Bright 2'. The movie will be directed by David Ayer while the script will be written by 'Beauty and the Beast' (2017) fame Evan Spiliotopoulos.
Read More: Upcoming Daniel Kaluuya Movies