Joey Lynn King is an American actress, who has already made a name for herself within a short span of time. Born on July 30, 1999, this 19-year-old started acting from the age of four. She featured in several films and shows in the early stages of her career including 'CSI: Crime Scene Investigation', 'Ice Age: Dawn of the Dinosaurs', and 'The Suite Life of Zack and Cody'.
However, King's first lead role came in 2010 when she starred opposite Selena Gomez in 'Ramona and Beezus' which was an adaptation of the series by Beverly Cleary. Once again, King featured in several notable films like 'Battle: Los Angeles', 'Crazy, Stupid Love'. You might also know her as the younger version of Talia Al Ghul in Christopher Nolan's 'Dark Knight Rises' or one of the Perron family kids in 'The Conjuring'. King also had appearances in films like 'White House Down', 'Oz the Great and Powerful' and Season 2 of the acclaimed series, 'Fargo', where she played the character daughter of Colin Hanks' character. 2018 too was a great year for King as she appeared in hyped movies like 'Slender Man' and 'Kissing Booth'. At this point, the question that might be circling your mind is what is the next Joey King movie/tv show? Well, the good news is that we have a clear answer to that question. Here's the list of upcoming films/shows of Joey King scheduled to release in 2019 and 2020. We can only hope that the latest Joey King movies/shows would be as good as some of her recent ones.
1. The Act (2019)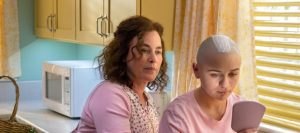 'The Act' is an upcoming true crime anthology series that is releasing on Hulu on March 20, 2019. It recounts the real-life story of Gypsy Rose Blanchard and the murder of her mother Dee Dee Blanchard. Dee Dee was accused of abusing her daughter, fabricating illnesses and diseases. Gypsy was always believed to be a sick child, in a wheelchair and her mother Dee Dee was always by her side. However, when Gypsy's sexuality came to bloom she realized that her mother was controlling and oppressive. On a rebellious streak, her quest for independence leads to the opening of a Pandora's box and eventually results in murder. Dee Dee Blanchard is played by Patricia Arquette and Gypsy Rose Blanchard is played by Joey King. Deadline reported the news of the casting.
2. Life in Pieces (2015)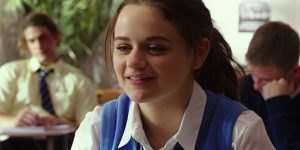 'Life in Pieces' is a comedy show that has spanned for three seasons. Season 4 is set to air on April 18. The premise of the series is simple. It chronicles the lives of the Short family across three generations as they go about their daily activities in Los Angeles County. Every episode is presented as four short stories, one dedicated to each branch of the family. Joey King is going to join Season 4, when it airs, as Morgan. She will play a pregnant 17-year-old girl and will give her baby up to Colleen Ortega and Matt Short, played by Angelique Cabral and Thomas Sadoski respectively. The good thing about Joey joining the show is that she will get a chance to appear next to her real-life sister Hunter King, who plays Clementine Hughes and is a series regular.
3. Zeroville (2019)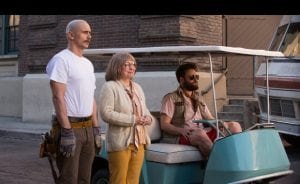 'Zeroville' is an upcoming comedy-drama movie that is going to release on September 6, 2019. The story follows a young seminarian with a special devotion towards films, who arrives in Hollywood in 1969, which is a transitional time within the industry. The film has been directed by and stars James Franco. However, the cast is pretty impressive otherwise, including Megan Fox, Seth Rogen, Will Ferrell. Joey King also appears as the character Zazi, but the extent of her role is unknown for now. However, this seems to be the kind of movie that will focus on Franco's love for cinema in general and Hollywood in particular and will play to the USA's seemingly endless fascination with itself.
Read More: Upcoming Cole Sprouse Movies
4. Camp (TBA)
'Camp' is an upcoming YouTube series that is being executive produced by James Franco. It is based on a short story from his book 'Palo Alto: Stories'. While not much is known about the series, we do know that Joey King stars in the show as a character named Sarah. Nolan Gould of 'Modern Family' is part of the cast too. King is also a producer of the series which is currently in post-production.
5. The Kissing Booth 2 (TBA)
Netflix's 'The Kissing Booth' was such an enormous success, that they were forced to make a sequel 'Kissing Booth 2'. The young adult movie was apparently the most watched in the USA, if not the world, according to Netflix's content chief, Ted Sarandos, as reported by Variety. While plot details are thin as of now, we do know that the cast from the first movie is returning which will include Joey King reprising her role as Shelly 'Elle' Evans. While the first film saw Elle fall in love with Lee's older brother, Noah, despite setting rules as friends, we have to wait and see if the second movie continues their romance or focuses instead on the friendship between Elle and Lee.
Read More: Upcoming Maggie Siff Movies