John Cena is a 16-time World Champion in wrestling. He is also an accomplished actor, a celebrated children's book author and a popular family game show host. His incredible profile stands for the enormous amount of hard work he puts into everything he does. No wonder he called himself "The Prototype" in 2000 when he won a major wrestling title. Before making his big screen debut with the comedy 'The Marine,' which was produced by WWE Studios in 2006, Cena won prestigious titles like the UPW title, the OVW heavyweight title and the United States Championship. The wrestler has also released the rap album 'You Can't See Me' in 2005, which debuted with a 15th slot on the U.S. Billboard chart.
Cena's major movies include '12 Rounds' (2009), 'Trainwreck' (2015), 'Ferdinand' (2017), 'Blockers' (2018), and 'Bumblebee' (2018). He earned critical praise for his comedic portrayal the character Steven in the movie 'Trainwreck' directed by Judd Apatow. He is also known for the initiatives outside Hollywood and WWE arena like the Make-A-Wish Foundation. The actor has granted more than 600 wishes so far, which is an all-time record in the history of the Foundation. In order to continue his successful career in movies, Cena has reduced his WWE appearances in recent times. So now you must be wondering what is the next John Cena movie or TV show? Well, here's the list of upcoming John Cena films and TV shows scheduled to release in 2019 and 2020. We can only hope that the latest John Cena movies would be as good as some of his recent ones.
7. Playing with Fire (2019)
'Playing with Fire' is an upcoming Paramount Players comedy movie starring John Sena. According to Variety, the movie follows a team of gritty wildfire fighters who take on three boisterous children. The firefighters find it unbearable to control the siblings once they rescue the kids. The movie also features Judy Greer and Brianna Hildebrand in the lead roles. 'Playing with Fire' is directed by Andy Fickman from a script by Dan Ewen and Matt Lieberman. Todd Garner and Sean Robins of Broken Road Productions are on board as producers. The movie is expected to hit theaters in 2019.
6. Project X-Traction (2019)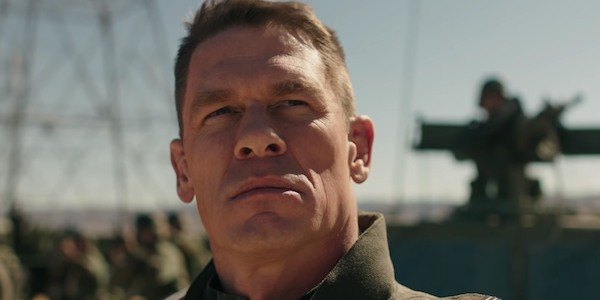 John Cena teams up with Jackie Chan in the upcoming action thriller 'Project X-Traction.' Set in a Chinese oil refinery in the Middle East, the movie follows a Chinese private security contractor Luo Feng (played by Chan) and a former U.S. Marine Chris Van Horne (played by Cena). The two men join forces to extract oil refinery workers from a refinery that has been under attack. When they learn that there is an underlying plan behind the attack, the plot thickens. Jackie Chan will also produce the movie along with Joe Tam, Esmond Ren and Hans Canosa. 'Project X-Traction was first announced as 'Ex-Baghdad' with Sylvester Stallone in the lead alongside Chan. Later, Cena replaced Stallone and the project has been rechristened as 'Project X-Traction.' Scott Waugh is directing the movie from a script by Arash Amel. The film will reportedly go to production soon.
5. The Voyage of Doctor Dolittle (2020)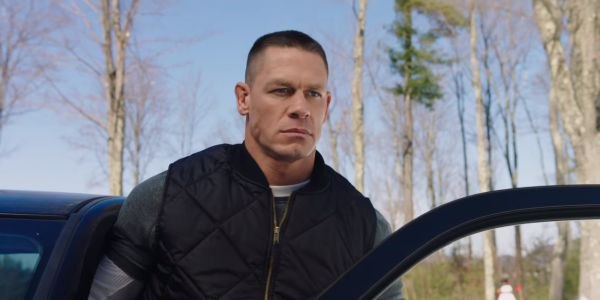 Based on the children's book series 'Doctor Dolittle,' 'The Voyage of Doctor Dolittle' is touted as a live-action/CG hybrid comedy. The plot follows Doctor Dolittle (played by Robert Downey Jr.), an eccentric doctor who develops an extraordinary power to communicate with animals. As an aftermath of his feat, the doctor decides to stop treating humans. Instead, he starts treating animals. But his decision brings a lot of unexpected problems which culminate in the mayhem.
John Cena reportedly lends his voice to the live-action version of Yoshi, a polar bear in the movie. The other cast includes Emma Thompson, Selena Gomez, Tom Holland, Ralph Fiennes, Rami Malek, Octavia Spencer, Kumail Nanjiani, Craig Robinson, Marion Cotillard, Carmen Ejogo, and Frances de la Tour. 'The Voyage of Doctor Dolittle' is directed by Jonathan Liebesman, who is known for 'Wrath of the Titans' and 'Teenage Mutant Ninja Turtles,' from the script by Stephen Gaghan and Thomas Shepherd. The movie is scheduled to release on January 17, 2020, by Universal Pictures.
4. Are You Smarter Than a 5th Grader? (2019 – )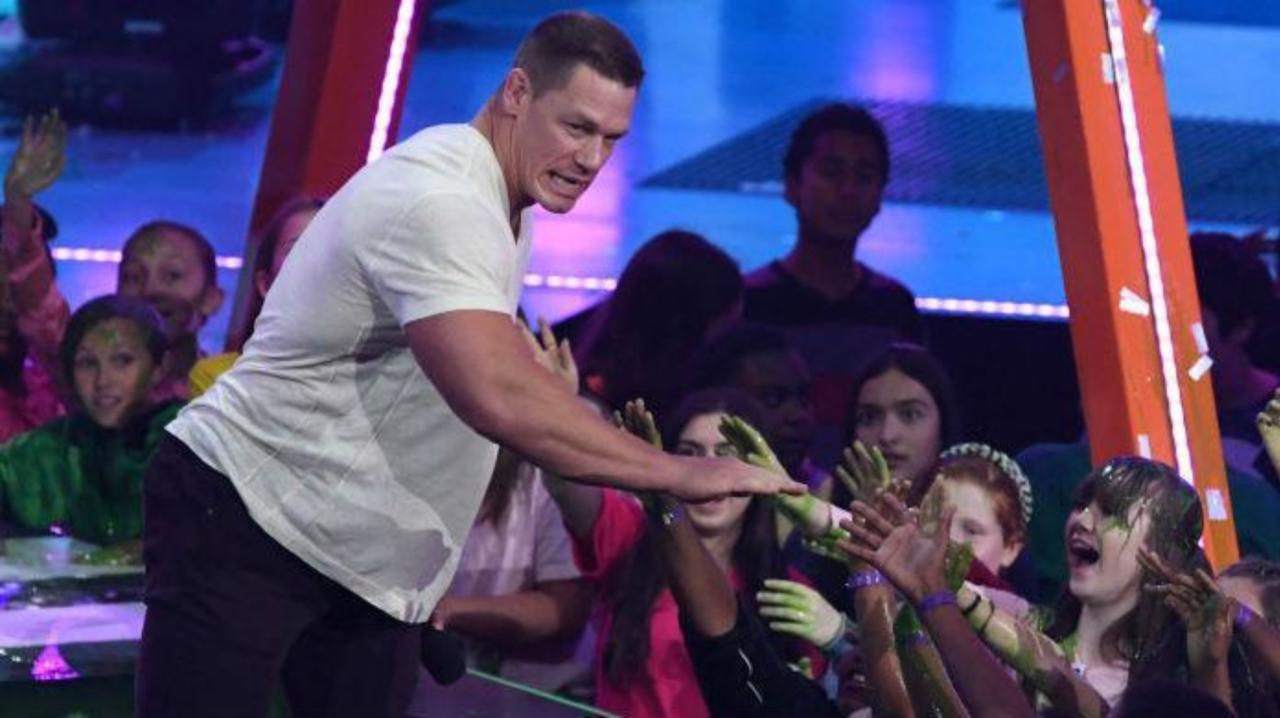 'Are You Smarter Than a 5th Grader?' is Nickelodeon's family game show that features adults testing their grade-school knowledge with a group of kids around to help to find the answers. John Cena joins the show as the new host who controls the collective chaos of knowledge. According to a Deadline report, the new season sports a slightly different format in which a dozen brainy grade-schoolers capture the center stage. The adult contestants have to check in the classrooms and face six questions from the student judges before moving on to the final round. 'Are You Smarter Than A 5th Grader?' is executive produced by Mark Burnett, Barry Poznick and Cena. The show premieres on June 10, 2019, on Nickelodeon.
3. Fast & Furious 9 (2020)
The ninth installment of the 'Fast & Furious' franchise is due to arrive in 2020. John Cena joins the cast that includes Vin Diesel, who plays the lead character Dominic Toretto, Tyrese Gibson and Jordana Brewster. Unfortunately, Cena and the fans of the franchise will miss Dwayne 'The Rock' Johnson and Jason Statham in the upcoming movie because both the stars moved on with their 'Fast & Furious' spin-off movie 'Fast & Furious Presents: Hobbs & Shaw,' which is scheduled for an August 2, 2019 release. 'Fast & Furious 9' is directed by Justin Lin, who is known for 'Tokyo Drift', 'Fast & Furious,' 'Fast 5,' and 'Fast 6,' The upcoming movie will start rolling production from June 2019.
2. The Janson Directive (TBA)
John Cena will be seen playing the lead role in the upcoming action-packed thriller 'The Jason Directive.' Universal Pictures will produce the movie, while Dwayne Johnson and Dany Garcia are attached to the project as executive producers through their Seven Bucks Productions. The plot follows an ex-secret agent named Paul Janson (played by Cena) who goes into voluntary retirement due to the increasing number of sanctioned killings. He returns to business as a private security consultant after a break. Janson teams up with a sharpshooter assassin to execute handpicked assignments for the most deserved clients. James Vanderbilt is adapting the script from a story he co-authored with Akiva Goldsman.
1. The Suicide Squad (2021)
Variety reports that John Cena is in talks to join Idris Elba and Margot Robbie in Warner Bros.' upcoming sequel to the 2016 movie 'Suicide Squad.' While Robbie is returning as her iconic character Harley Quinn, Jai Courtney is also back as Captain Boomerang. The report also reveals that Elba is playing a new character instead of taking over Will Smith to play his character, Deadshot. But details of the roles to be played by John Cena and Elba aren't revealed yet. 'The Suicide Squad' is written and directed by James Gun. The movie, which will start rolling from this fall, is lined up for an August 6, 2021 release.
Read More: Upcoming Dwayne Johnson Movies