John Cusack is an American actor, producer, and screenwriter. He began acting in films during the 1980s. He starred in films, including 'Better Off Dead' in 1985, 'Say Anything…' in 1989, 'Grosse Pointe Blank' in 1997, 'Being John Malkovich' in 1999, 'High Fidelity' in 2000, '1408' in 2007, '2012' in 2009 and 'The Raven' in 2012. He made his breakout role in Rob Reiner's 'The Sure Thing' in 1985. He also starred in Cameron Crowe's directorial debut film, 'Say Anything…' in 1989. He played a con artist in Stephen Frears' 1990 neo-noir film 'The Grifters'. After establishing New Crime Productions, he co-wrote the screenplay for and starred in George Armitage's crime film 'Grosse Pointe Blank' in 1997.
In Spike Jonze's fantasy film 'Being John Malkovich' in 1999, he played a puppeteer who finds a portal leading into the mind of the eponymous actor, John Malkovich. The film was nominated for three Academy Awards, including Best Director, Best Original Screenplay and Best Supporting Actress. He was nominated for a Golden Globe Award for Best Actor – Motion Picture Musical or Comedy for his performance in 'High Fidelity' in 2000. In Roland Emmerich's disaster film '2012' in 2009, he played a family novelist who attempts to survive the apocalypse and save mankind. He played Edgar Allan Poe in James McTeigue's biopic film 'The Raven' in 2012 and starred in David Cronenberg's 'Maps to the Stars' in 2014.
Later, he starred in video-on-demand films, including 'The Factory', 'The Numbers Station', 'The Frozen Ground', 'Drive Hard', 'The Prince', 'Reclaim', 'Cell', 'Arsenal', 'Blood Money' and 'Singularity'.
Between 2005 and 2009, he wrote blogs for The Huffington Post, which included an interview with Naomi Klein. He blogged on his opposition to the war in Iraq and his hatred for the Bush administration. He also appeared in a June 2008 MoveOn.org advertisement, where he made the claim that George W. Bush and John McCain have the same governing priorities.
He criticized the Obama administration for its drone policy in the Middle East and its support of the National Defense Authorization Act and became one of the initial supporters of the Freedom of the Press Foundation in 2012. In 2015, Cusack, Daniel Ellsberg, and Arundhati Roy met Edward Snowden, a fugitive from the US because of his leaks of classified information, in a Moscow hotel room. This meeting was converted into a book co-authored with Roy titled 'Things That Can and Cannot Be Said'. The book is mainly a transcript of the conversation between Snowden, Roy, and Cusack, with a selection of relevant photos and illustrations as well as a detailed list of references. In November 2017, he became a member of the Democratic Socialists of America
At this point, the question that might be circling your mind is what is the next John Cusack project? Well, the good news is that we have a clear answer to that question. Here's the list of upcoming John Cusack films and television shows scheduled to release in the near future. We can only hope that the latest John Cusack projects would be as good as some of his recent ones.
Read More: Upcoming Camila Mendes Movies
1. Utopia (TBA)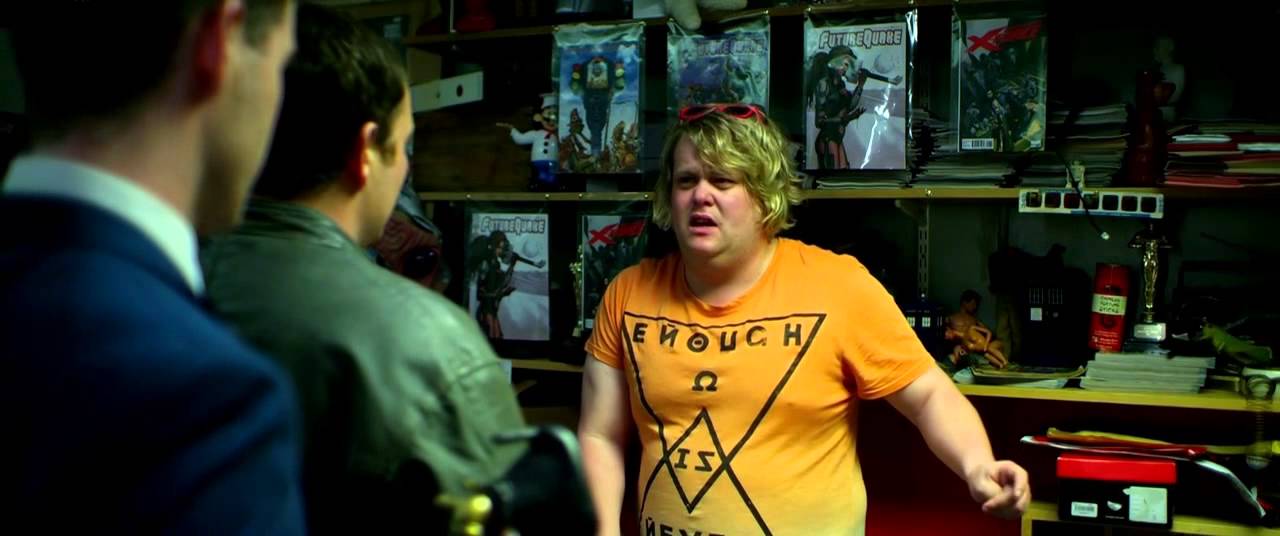 After having made his mark in movies, John Cusack is all set to transition to television shows, having bagged a role as a series regular in a major upcoming show. The move comes at a smart time since the popularity of television shows is increasing, and creative talents are putting a lot more content out there in terms of shows, than in terms of films, which has somewhat gotten stuck in the rut of formulaic blockbusters, championed by the likes of Dinsey's Marvel movies.
'Utopia' is an American web drama series that is going to be released on Amazon. Gillian Flynn of 'Sharp Objects' and 'Gone Girl' fame, is adapting the show. It follows a group of young adults who meet online and find themselves chased by a shadowy government organization after they happen to come into possession of a cult underground graphic novel, that most thought to be mythical. Soon the young people discover that the conspiracies outlined in the pages of the comic book might be true and find themselves in a unique position to save the world.
Cusack appears in the role of Dr. Kevin Christie, the charismatic and media-savvy biotech who is brilliant in his field. Christie wishes to change the world through science. Notably, you might find the premise of 'Utopia' eerily familiar. Don't worry, it might be because you have seen the British series of the same name. Notably, Amazon's 'Utopia' does not have a release date yet, but we can be sure that Cusack will be delivering a strong performance, setting himself apart, once the show airs.
Read More: Upcoming John Krasinski Movies
ALREADY RELEASED
Never Grow Old (2019)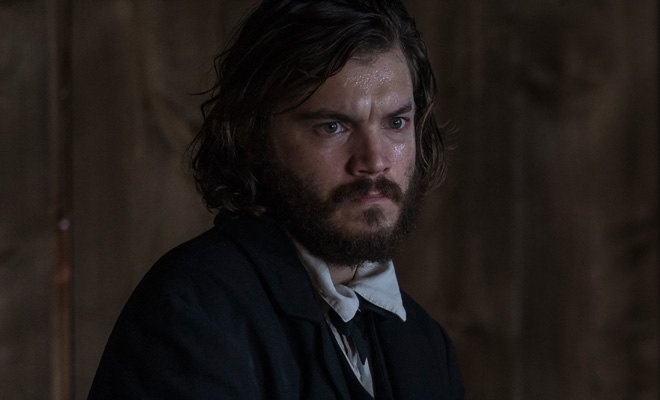 Starring John Cusack and Emile Hirsch, 'Never Grow Old' sees Hirsch playing a local undertaker who faces a moral dilemma when he profits from the violence caused by a ruthless gang of outlaws, led by Cusack, who terrorize a sleepy frontier town. As the death toll rises, he must protect his wife (Deborah Francois) and family and find a way to defeat the outlaws. 'Being John Malkovich' actor Cusack co-stars as malevolent villain Dutch Albert with Hirsch in the lead role as the reluctant hero Patrick Tate.
The film, which is written and directed by Ivan Kavanagh, is produced by Jacqueline Kerrin and Dominic Wright for Ripple World Pictures alongside Nicolas Steil of The Iris Group and Jean-Michel Rey of Rezo Prods. It released on March 15, 2019.
Read More: Upcoming Jessica Chastain Movies