Actor John Lithgow's history is the history of Hollywood during the second half of the 20th century. Born into a theatrical family in the mid-'40s, Lithgow landed straight in the Broadway of the '70s. He earned almost instant fame and fan following with his magnificent performance as a stage actor. As a product of the prestigious London Academy of Music and Dramatic Art, he was aware of the nuances of the stage and cinematic acting.
Soon, he switched over to the cinema with the help of his buddy Brian De Palma, who cast him in the thriller, 'Obsession' in 1976. In 1981's 'Blow Out,' Lithgow shocked Hollywood, critics and viewers alike as a cold-blooded killer. His portrayal of a transsexual footballer alongside 'The World According to Garp,' earned Lithgow his first Academy Award nomination.
Lithgow made it big on Television too with the popular 90s sitcom '3rd Rock from the Sun'. He bagged the Golden Globe and Emmy awards for his guest appearance in 'Dexter' in 2010. Apart from the prolific acting career, Lithgow is a successful children's author and songwriter with a number of titles to his credit. At this point, the question that might be circling your mind is what is the next John Lithgow movie and TV show? Well, the good news is that we have a clear answer to that question. Here's the list of upcoming John Lithgow Levi films/TV shows scheduled to release in 2019 and 2020. We can only hope that the latest John Lithgow Levi movies would be as good as some of her recent ones.
1. Late Night (2019)
'Late Night' is an upcoming comedy movie written by and stars Mindy Kaling. The movie has Emma Thompson as a talk show host and Mindy Kaling as a writer hired by Thompson. A recently released trailer of the movie showcase Thompson's character Katherine Newbury as a celebrity host of a successful late-night talk show. But the rating of her program is in decline. In an exigency to find a booster plan, she turns towards her team. Mindy Kaling plays Molly, a new member of Newbury's writing team, who is the only African-American around. Newbury wants to boast off Molly's recruitment as a gesture to address diversity concerns within the firm.
Eventually, Molly becomes pivotal in Newbury's efforts to make her show a fan favorite. Kaling's Molly finds it a dual struggle of an African-American woman to survive in work space dominated by white patriarchy. Nisha Ganatra directs the movie which featured John Lithgow, Amy Ryan, Reid Scott, Hugh Dancy, Max Casella, John Early, Denis O'Hare, and Ike Barinholtz in key roles. Amazon, which has acquired the rights, has lined up, 'Late Night' for June 7, 2019 release.
2. The Tomorrow Man (2019)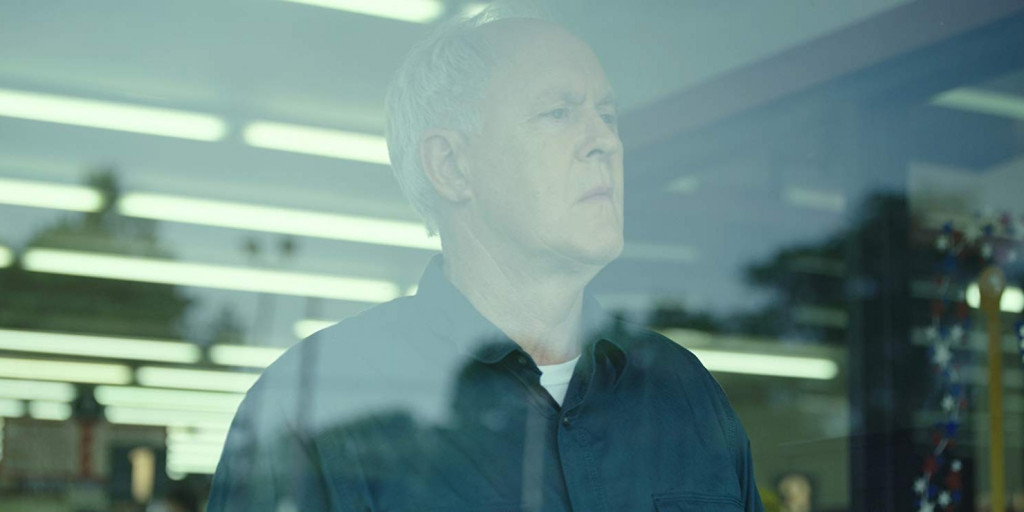 'The Tomorrow Man' marks the feature writing-directing debut for Noble Jones, who is known for directing music videos like Taylor Swift's 'The Story of Us' and 'One Republic's I Lived.' The movie features John Lithgow and Blythe Danner as two lonely souls who find solace in each other. Lithgow plays Ed Hemsler, a retired systems analyst who spends his crawling time posting rubbish in online forums. His only social interaction is the supermarket visit. In one of his aimless visits, Ed comes across Ronnie Meisner, played by Blythe Danner, who spends her wasting time shopping for useless things.
When both the loners try to find love while in each other, the individual baggage of secrets of the old couple comes in between their late-blooming romance. So, they choose to exchange very little information about their pasts and don't much discuss their feelings.
Read More: Upcoming Tom Hanks Movies
3. Pet Sematary (2019)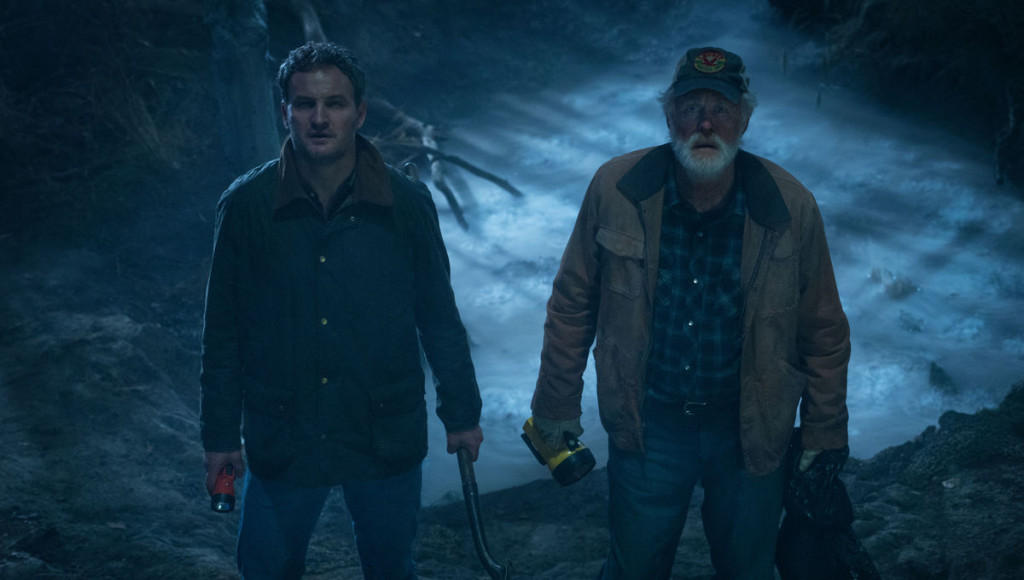 'Pet Cemetery' is the latest adaptation of Stephen King's best novel of the same name. Paramount gives rebirth to the horrors of the 1989 horror flick 'Pet Sematary.' The movie follows Louis Creed, played by Jason Clarke, who settles in Rural Maine with his family, leaving behind the dusty city of Boston.
His family includes wife, Rachel, played by Amy Seimetz, and two children, Gage and Ellie, played by Jeté Laurence and Hugo Lavoie respectively. The settlers come to know of the mythical pet sematary nearby. When their pet dies in an accident, Louis takes the dead cat to bury him in the mysterious pet cemetery. The family and their paternal neighbour, Jud Crandall, played by Lithgow, catapult into unimaginable horror and gore. Lithgow's Jud develops a strong friendship with Clarke's Louis, which eventually drag his into the mouth of the evil. Directed by Kevin Kölsch and Dennis Widmyer, 'Pet Cemetery,' is touted as one of the best adaptations of King's cult novel. The movie arrives in theaters on April 5, 2019.
Read More: Upcoming Katie Holmes Movies
4. Untitled Roger Ailes Project (2019)
Lionsgate's untitled flick features Charlize Theron and Nicole Kidman in the lead with John Lithgow, Kate McKinnon, and Margot Robbie play other important roles. The movie centers on the Fox News-Roger Ailes sexual harassment row. Kidman plays Gretchen Carlson, the Fox News anchor who sued Ailes for harassment in 2016, while Theron portraying Megyn Kelly, whose decision to make her ordeal public became a turning point in the controversy.
Lithgow appears as the villainous Ailes. Malcolm McDowell plays News Corp chairman Rupert Murdoch onscreen. Robbie portrays Kayla Pospisil, a Fox News producer. Other cast includes Allison Janney, Mark Duplass, Alice Eve, Brigette Lundy-Paine, Liv Hewson, and Alanna Ubach. The untitled flick, which is directed by Jay Roach from a screenplay written by Charles Randolph, is scheduled to release on December 20, 2019.
Read More: Upcoming Christian Slater Movies