John Travolta is an American actor, film producer, dancer, singer, and pilot. He first became known in the 1970s, after appearing on the television series 'Welcome Back, Kotter' and starring in the box office successes 'Saturday Night Fever' in 1977 and 'Grease' in 1978. His acting career declined through the 1980s, but enjoyed a resurgence in the 1990s with his role in 'Pulp Fiction' in 1994, and he has since starred in films such as 'Get Shorty', 'Broken Arrow', 'Face/Off', 'Swordfish', 'Be Cool', 'Wild Hogs', 'Hairspray', and 'The Taking of Pelham 123'.
He was nominated for the Academy Award for Best Actor for performances in 'Saturday Night Fever' and 'Pulp Fiction'. He won his first and only Golden Globe Award for Best Actor in a Motion Picture – Musical or Comedy for his performance in 'Get Shorty' and has received a total of six nominations, the most recent being in 2011.
In 2010, he received the IIFA Award for Outstanding Achievement in International Cinema. In 2016, he received his first Primetime Emmy Award, as a producer of the first season of the anthology series 'American Crime Story', subtitled 'The People v. O. J. Simpson'. He also received an additional Emmy nomination and a Golden Globe nomination for his portrayal of lawyer Robert Shapiro in the series.
At this point, the question that might be circling your mind is what is the next John Travolta movie? Well, the good news is that we have a clear answer to that question. Here's the list of upcoming John Travolta films scheduled to release in the near future. We can only hope that the latest John Travolta movies would be as good as some of his recent ones.
ALREADY RELEASED
Trading Paint (2019)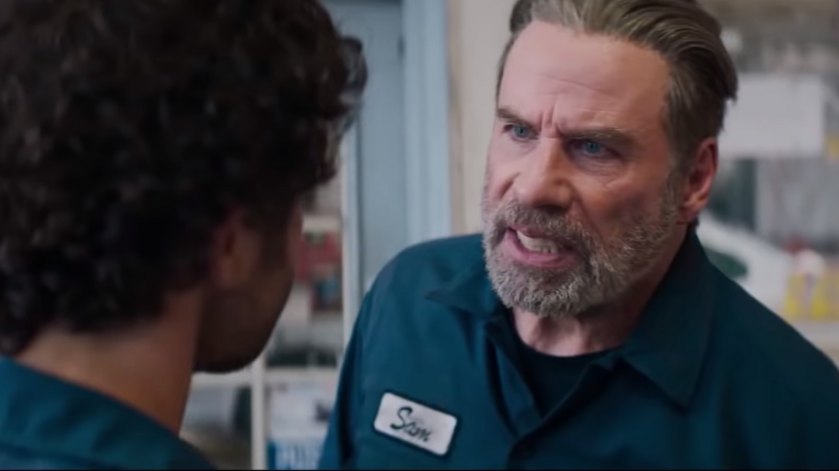 'Trading Paint' is a film starring John Travolta, Michael Madsen, Kevin Dunn, Shania Twain, and Toby Sebastian. It is directed by Karzan Kader, written by Craig Welch and Gary Gerani, and produced by AMBI and Paradox Studios.
'Trading Paint', written by Craig Welch and Gary Gerani, centers on a down and out dirt track racing legend, who is drawn back into the winners' circle after his son, an aspiring driver, joins a competitor's racing team and incites an intense and dangerous competition between father and son. The movie released on February 22, 2019.
Read More: Upcoming Mel Gibson Movies
The Poison Rose (2019)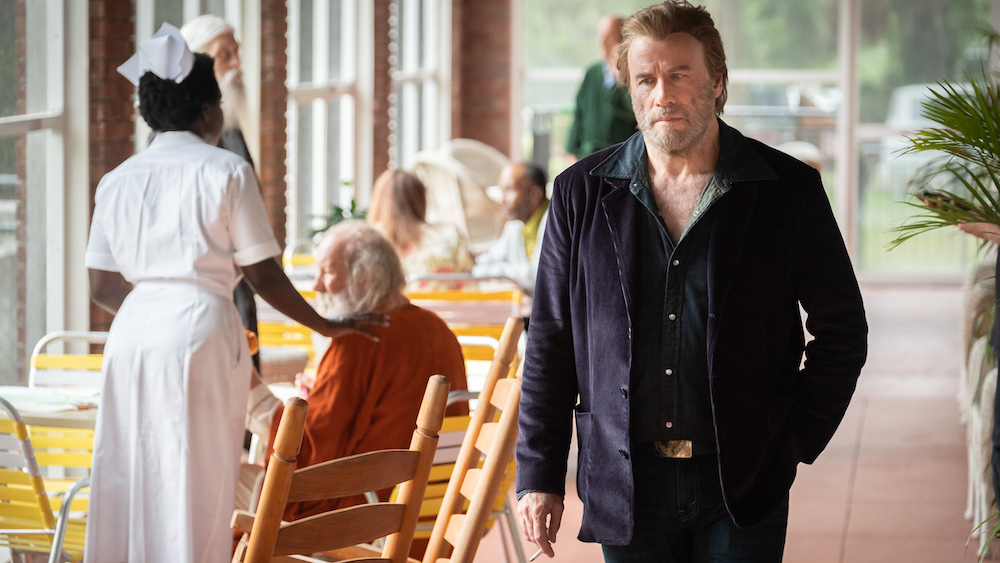 'The Poison Rose' is an American crime thriller film starring John Travolta. The film is directed by George Gallo and written by Richard Salvatore, based on Salvatore's novel of the same name. Salvatore produces through his March on Productions with Jeff Elliott, Oscar Generale, and David Ornston.
Morgan Freeman joins John Travolta in the action-thriller. Ella Bleu Travolta, John Travolta's daughter, also stars in the film. She portrays the daughter of Travolta's character, Carson Philips.
'The Poison Rose' is described as being in the style of detective dramas like 'Chinatown', 'L.A. Confidential', and 'The Long Goodbye'. Travolta plays a down-on-his-luck PI who enjoys his share of drinking, smoking, and gambling along with having a soft spot for a lady in distress. The case starts out appearing fairly routine and slowly reveals itself to be a complex interwoven web of crimes, suspects, and dead bodies. Freeman portrays "Doc," the godfather crime boss of Galveston, Texas. The movie released on May 24, 2019.
Read More: Upcoming Samuel Jackson Movies
The Fanatic (2019)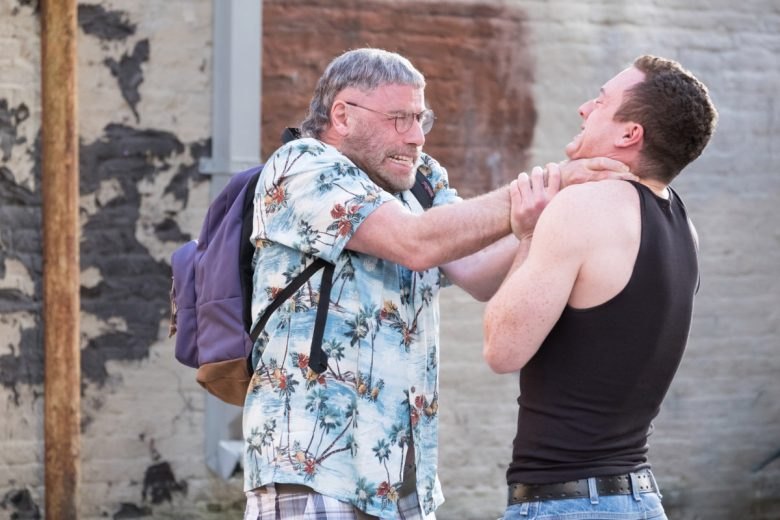 Periodic filmmaker Fred Durst's third feature is the action thriller 'The Fanatic'. In it, John Travolta steps into the shoes of an obsessive stalker, who fixates on an action star (Devon Sawa) and ultimately begins to tear the actor's life apart. Devon Sawa is dragged into Travolta's world of misinterpreted conversations, which create unwanted consequences. It is based on Durst's own experiences with inappropriate fans.
In getting into the headspace of a man who demands his way or the highway in all aspects of life, Travolta has severely dressed down for the role, adopting a Hawaiian shirt and one of recent cinema's more thoroughly inexplicable hairpieces. For his part, Travolta has expressed enthusiasm about his performance and his collaboration with Durst, stating "Maybe my favorite experience I've had. [Durst is] so generous, and such an artist and he allowed me to create a character that no one else would allow, I mean, it's really a wild character and I felt very free to do that."
Reportedly based on events from Durst's own life, 'The Fanatic' has been written by Durst with Dave Bekerman. Producers are Andrea Iervolino and Monika Bacardi of Ambi along with Oscar Generale and Daniel Grodnik of Wonderfilm Media. Ambi Pictures and Media Finance Capital finance the film. Richard Salvatore, Kirk Shaw, Bret Saxon, and Jeff Bowler serve as executive producers. The movie released on August 30, 2019.
Read More: Upcoming Sylvester Stallone Movies