Johnny Knoxville is an American actor, screenwriter, producer, comedian and stunt performer whose real name is Philip John Clapp. His most notable project is the 'Jackass' franchise which started with a three-season MTV show which Knoxville created and starred in, followed by three feature-length movies. He was the lead actor in all the three movies as well.
Knoxville's stage name is derived from his place of birth: Knoxville, Tennessee. He got interested in acting after a cousin gifted him the book, 'On the Road.' At the beginning of his career, he mostly found work in commercials and as an extra for several projects. However, he failed to get any breakthrough roles and decided to make his own future rather than waiting for things to happen by pitching article ideas to a number of magazines. By this time, he already had a wife and an infant daughter to support.
Johnny Knoxville then came up with the idea for the 'Jackass' series with Jeff Tremaine and Spike Jonze which was picked up by MTV. It was a reality comedy series wherein a crew that included Knoxville would play pranks on each other or the public. Knoxville was seen as the leader of the crew and also featured in the three 'Jackass' movies.
After Knoxville gained popularity due to 'Jackass,' he also appeared in numerous movies. In the 2002 science fiction movie, 'Men in Black II,' he played an alien with two heads. Then, in the sex comedy, 'A Dirty Shame,' he acted alongside John Waters and afterward alongside Dwayne Johnson in 'Walking Tall.'
In 2005, he starred in Jay Chandrasekhar's movie, 'Dukes of Hazard' which was based on a 1979 television show with the same name. Although it was rated poorly by critics, the movie went to be commercially successful, raking in over $110 million as opposed to a budget of $50 million. After that, Knoxville appeared in many more movies like 'Lords of Dogtown' and also started two production companies, Dickhouse Productions, and Hello Junior. Furthermore, he has also guest-starred in and lent his voice for a couple of episodes of 'King of the Hill' and a single episode of 'Family Guy.'
Currently, Johnny Knoxville is married to Naomi Nelson. The two tied the knot in 2010 and have a son and a daughter. This is Knoxville's second marriage after his first one with Lynn Cates which lasted for eleven years till the couple decided to separate in 2007.
You might be wondering about Johnny Knoxville's upcoming projects and we are here to bring you the list of movies releasing in the near future. Hopefully, his new performances are as good as his recent ones.
Read More: Upcoming John Krasinski Movies
3. We Summon the Darkness (2019)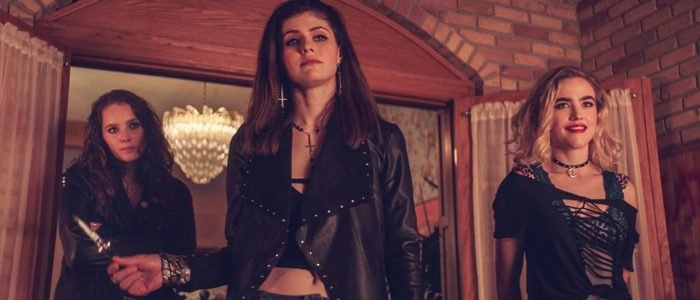 This upcoming horror-comedy is set to be released for video-on-demand and in select theaters on the 13th of December 2019. It follows three friends who decide to hang out with a group of seemingly fun men after a metal concert. However, the men end up finding themselves fighting for their lives when they decide to go to one of their secluded hometowns for an afterparty.
Alexandra Daddario who is known for the 'Percy Jackson' franchise plays the role of Alexis, one of the three friends for this movie. It is directed by Marc Meyers who is known for helming 'How He Fell in Love' and 'My Friend Dahmer.' Pre-release reviews for this horror-comedy have praised it for a certain major twist and entertaining performances from Daddario and Maddie Hasson.
Read More: Upcoming Ray Liotta Movies
2. Above Suspicion (2019)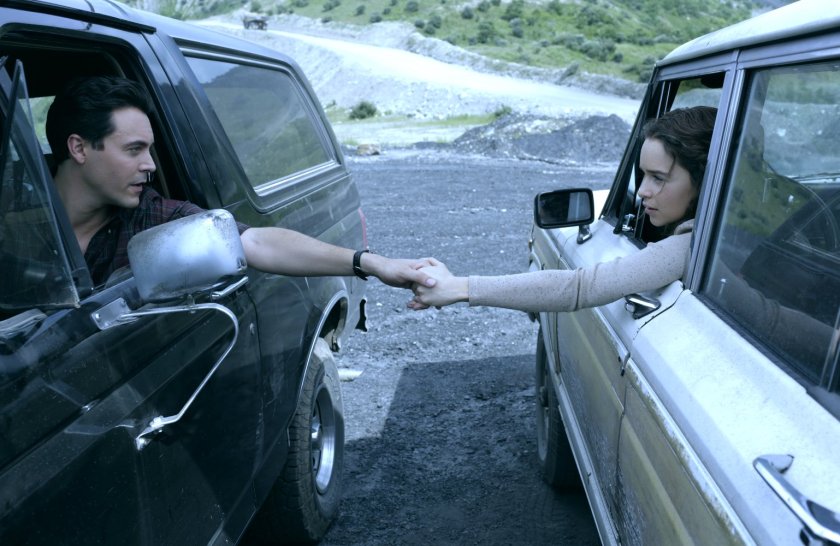 This upcoming thriller is based on a novel of the same name by Joe Sharkey. It explores the themes of crime and conscience and depicts the story of an FBI agent who gets romantically involved with an informant. As his love intensifies, he ends up committing a crime of passion which leads to a scandal.
Johnny Knoxville will be seen sharing screen space with Emilia Clarke and Jack Huston who are the leading stars. Philip Noyce who has helmed over 19 films is the director of 'Above Suspicion.' It was shot in Kentucky and the movie had finished production in 2017 itself. However, the thriller has not received a release date yet due to some unclear issues regarding distribution. Despite that, the film received extremely favorable reviews from select critics who got the opportunity to watch it during a private screening.
1. Mainstream (2020)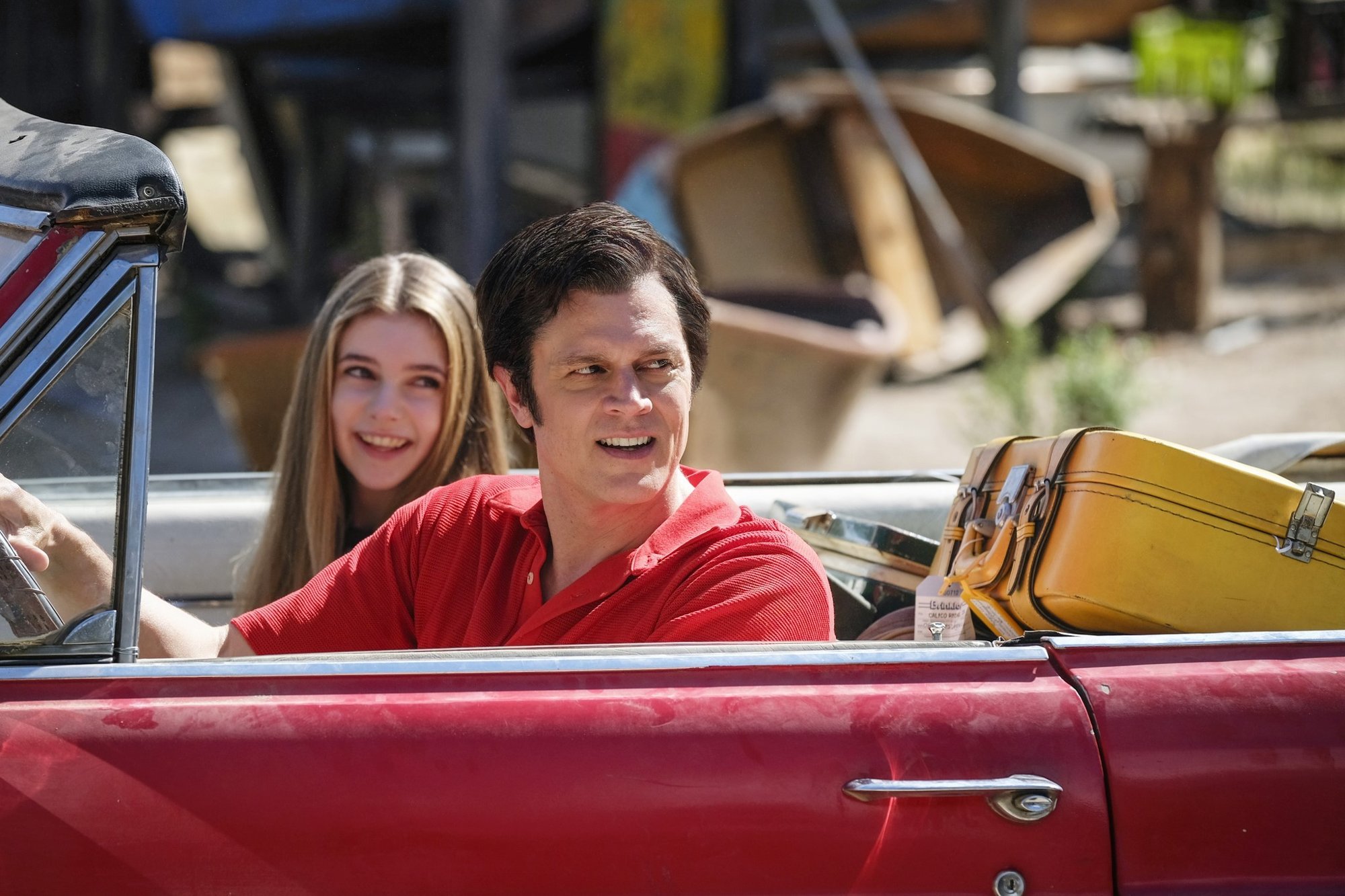 'Mainstream' is an upcoming drama movie that might be released next year. It revolves around a story about the importance of maintaining one's identity in the age of social media and the internet and also features a rather bizarre love triangle. It is being directed by the legendary filmmaker, Francis Ford Coppola's granddaughter, Gia Coppola who made her directorial debut with an adaptation of James Franco's short stories titled 'Palo Alto.' The film is currently in its post-production stage.
Read More: Upcoming Vanessa Hudgens Movies