Jordan Peele is an American filmmaker, showrunner and actor. He appeared for five seasons as a cast member on 'Mad TV', and starred with Keegan-Michael Key in the Comedy Central sketch series 'Key & Peele'. In 2014, he had a recurring role in the first season of the FX anthology series 'Fargo', based on the 1996 film of the same name.
His 2017 directorial debut, the horror film 'Get Out', earned critical acclaim and was a box office success. He received numerous accolades, including the Academy Award for Best Original Screenplay, along with nominations for Best Picture and Best Director.
At this point, the question that might be circling your mind is what is the next Jordan Peele movie and tv show? Well, the good news is that we have a clear answer to that question. Here's the list of upcoming Jordan Peele films and tv shows scheduled to release in the near future. We can only hope that the new Jordan Peele performances would be as good as some of his recent ones.
8. Hunters (2020-)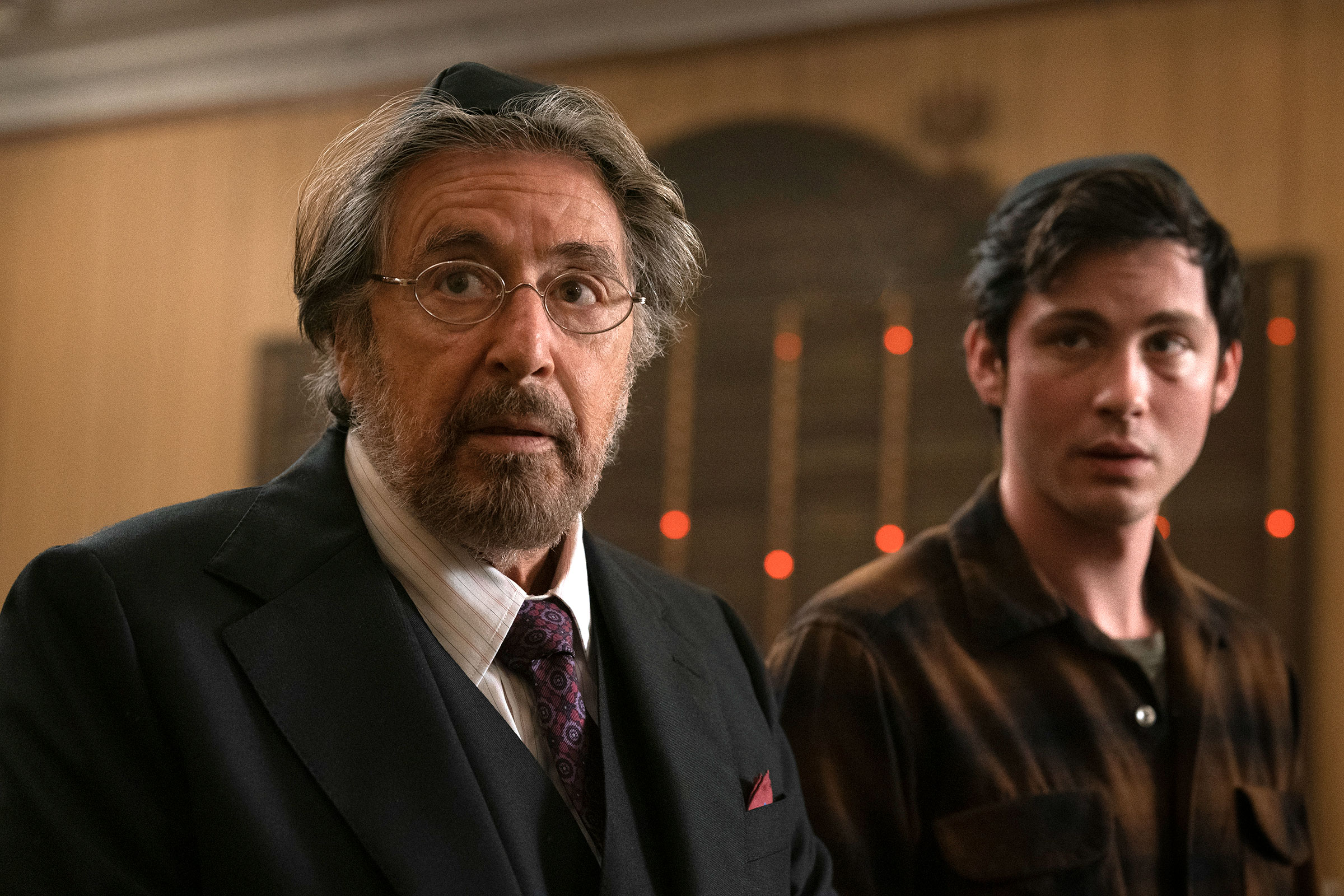 'Hunters' is Amazon's much-expected TV Series where Al Pacino leads the cast as the leader of a group of Nazi hunters who thwart the plans of Nazi loyalists to establish their regime in the U.S. The show is executive produced by Jordan Peele's Monkeypaw Productions. It is slated to air on February 21, 2020.
7. Candyman (2020)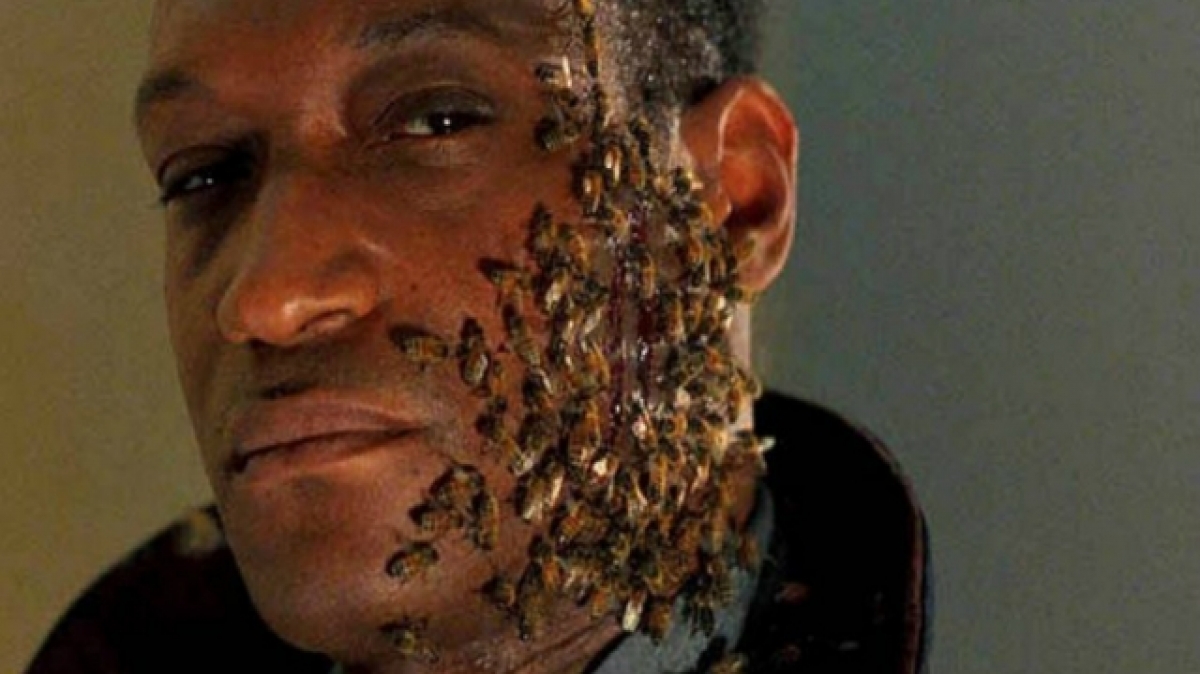 Nia DaCosta's remake of Bernard Rose's 1992 horror classic, 'Candyman' has Jordan Peele as producer and co-writer. The movie re-summons the urban legend of Candyman, whose name brings death when uttered five times by a person facing a mirror. The movie is slated to hit theaters on June 12, 2020.
Read More: Upcoming Will Smith Movies
6. The Last O.G. (2018-)
'The Last O.G.' is a highly appreciated comedy series that attempts to encapsulate the experience of the passage of time. However, it does so through the eyes of a colored individual, adding multiple layers to the fascinating narrative of the series.
The premise basically follows an ex-con, who is out of prison after having served a long stint of 15 years. Out on good behavior, the man soon realizes that the world has moved on and changed while he was in the can. The show quickly becomes a study in his struggles of trying to adjust to life outside. Nothing is as he remembers. Not only has his locality changed, but so have the people and the customs. It almost requires this man to start anew, fresh out of prison.
However, he gives it a go, as he attempts to settle down and start a life for himself in a gentrified Brooklyn neighborhood. Peele, who has always believed in the representation of colored people in entertainment, executive produces the show which captures a colored man's experiences with society, wonderfully.
5. Big Mouth (2017-)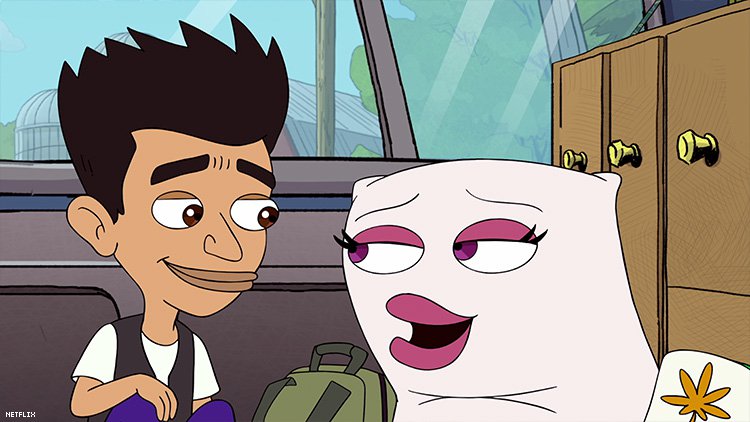 There used to be a time when animated content was aimed squarely at kids, meant to entertain and educate. The old days are gone now, and animated shows are being used to reach out to adult audiences as well. Some of them do not shy away from being intellectual fodder and grappling with existential and philosophical issues. Think of 'BoJack Horseman' and 'Rick and Morty'.
On the other hand, some are marked by cynicism and the content as well language used on these shows make it imperative that children are kept far away from these animated series. 'South Park' is definitely a longtime example, and 'Big Mouth' has joined the ranks. The series follows a group of seventh graders who have to navigate life in the New York suburbs.
They face issues like sexual arousal and masturbation. Puberty is not easy, and the hormone monsters on the kids' shoulders do not make it easier. The series almost takes on a surreal tone, as various interactive objects have their own lives and inform the kids how to get through one of the toughest phases in their lives. There is a pillow that can get pregnant, the ghost of Duke Wellington, among others. The people and objects in the show aim to help the kids get through puberty which wears them down mentally and physically.
Peele lends his voice to the Ghost of Duke Ellington, among other characters. It is more than likely that Peele's humor will be utilized even better when he appears in the upcoming season.
4. The Twilight Zone (2019 – )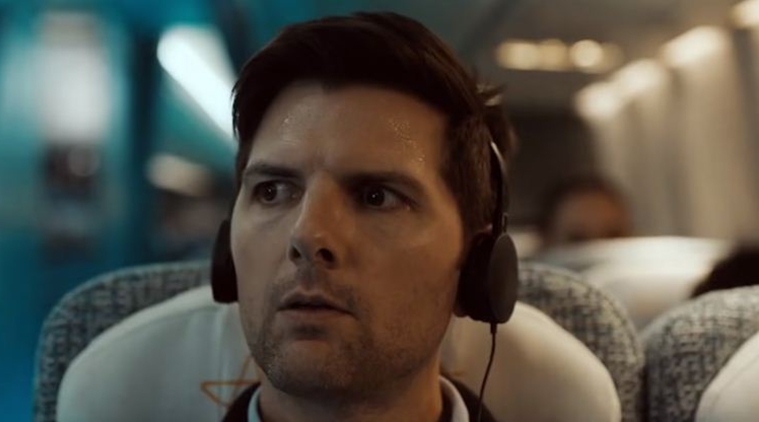 Besides helming the third reboot of the Rod Serling classic, 'The Twilight Zone,' Jordan Peele takes on his shoulders an additional credit, the narrator. The show has announced its stacked cast which includes Seth Rogen, Tracy Morgan, Steven Yeun, Kumail Nanjiani, Ginnifer Goodwin, Jessica Williams, DeWanda Wise, and more. 'The Twilight Zone' is all set to get a Season 2 on CBS All Access in 2020.
3. Abruptio (TBA)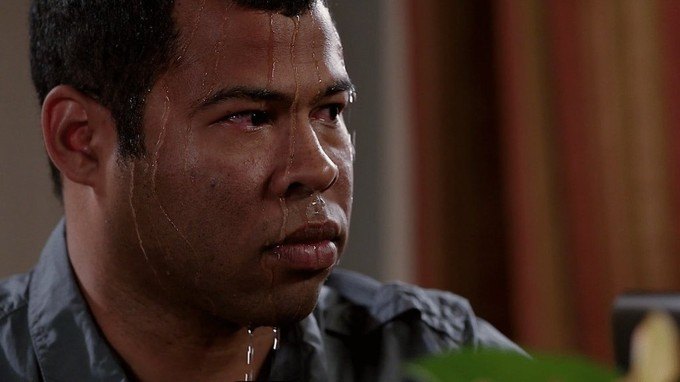 'Abruptio' is an upcoming American indie horror film directed by Evan Marlowe. The film stars James Marsters, Christopher McDonald, Hana Mae Lee, Robert Englund, Jordan Peele, and Sid Haig. The film follows Les Hackel (James Marsters), a guy down on his luck, who wakes to find an explosive device has been implanted in his neck. He must carry out heinous crimes in order to stay alive while trying to identify the mastermind manipulating the now twisted and strange world around him.
2. Wendell and Wild (TBA)
Academy Award-winner Jordan Peele is re-teaming with comedy partner Keegan-Michael Key for Netflix's stop-motion feature 'Wendell and Wild', directed by Henry Selick. Key and Peele will voice the titular scheming demon brothers forced to face-off against their arch-enemy in order to earn their way out of hell. Selick is writing the script with Peele, who won the original screenplay Oscar for 'Get Out', and Clay McLeod Chapman, from an original story by Selick.
Peele is also producing through his Monkeypaw company along with Selick and Ellen Goldsmith-Vein for Gotham Group. Sarah Serata will co-produce. Executive producers are Win Rosenfeld for Monkeypaw, Peter Principato and Joel Zadak for Principato-Young, Lindsay Williams and Eddie Gamarra for The Gotham Group. Argentinian artist Pablo Lobato will be designing all the characters for 'Wendell and Wild.'
1. Lovecraft Country (TBA)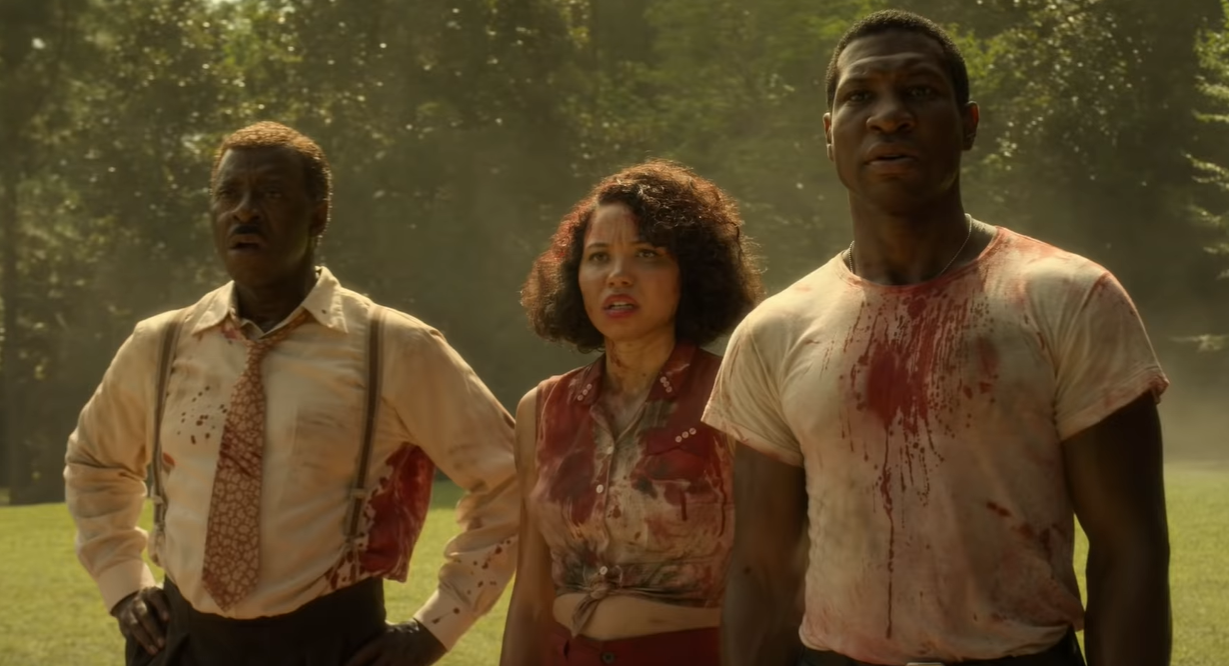 HBO's series drama 'Lovecraft Country' has Jordan Peele as one of the writers and executive producers. Peele exec produces along with Green, Abrams and Ben Stephenson. Based on the 2016 novel by Matt Ruff, 'Lovecraft Country' follows Atticus Freeman, played by Majors, who along with his friend Letitia, played by Jurnee Smollett-Bell, and Uncle George sets out on an on-road search across America of the 50s, for his missing father.
Read More: Benedict Cumberbatch Upcoming Movies
ALREADY RELEASED
Us (2019)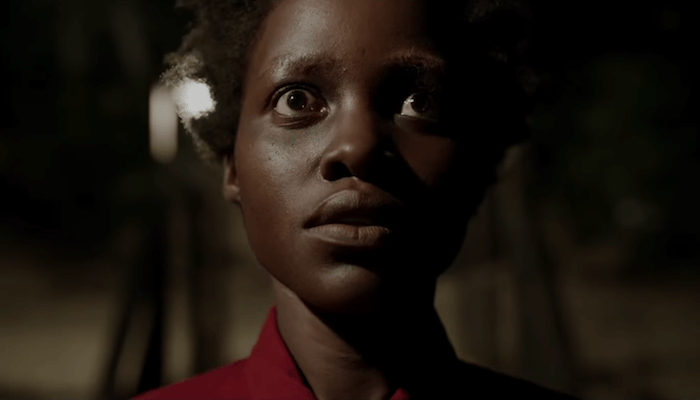 'Us' is an American horror film written and directed by Jordan Peele. It stars Lupita Nyong'o, Winston Duke, Elisabeth Moss, and Tim Heidecker. Jason Blum serves as a producer under his Blumhouse Productions banner. The film was released on March 22, 2019, by Universal Pictures. Peele's second movie is just as provocative as 'Get Out' insofar as it uses horror to look at the societal inequalities.
The premise follows a family that goes to their beachside house. The matriarch of the family seems to be plagued by weird premonitions, and we understand she faced a rather traumatic event in her childhood, meeting a scary doppelganger in a fair's house of mirrors. At the beach, the family reconnects with their friends, but the lovely day is somewhat ruined when the central family's young boy comes across a creepy man on the beach.
That night things begin to get really freaky as the family is assaulted by their doppelgangers, dressed in red jumpsuits. Soon, the magnitude and sheer horror of the problem becomes unignorable and scarily evident. Peele's follow up is thought out, well-paced, and especially stylish in some parts, making it a wonderful watch, and giving us a valuable director to watch out for.
Read More: Upcoming Morgan Freeman Movies
Toy Story 4 (2019)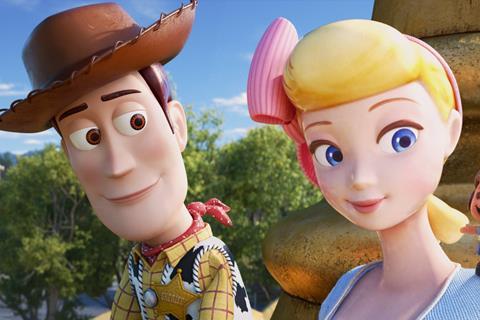 'Toy Story 4' is an American computer-animated comedy film, the fourth installment in the 'Toy Story' series, and the sequel to 'Toy Story 3' in 2010. It is produced by Pixar Animation Studios and released by Walt Disney Pictures. It is directed by Josh Cooley, and executive-produced by John Lasseter, director of 'Toy Story' and 'Toy Story 2'.
The film continues from 'Toy Story 3', where Sheriff Woody (Tom Hanks) and Buzz Lightyear (Tim Allen), among other toys, have found new appreciation after being given by college-bound Andy to toddler Bonnie. However, they are introduced to Forky (Tony Hale), a spork that has been made into a toy.
Soon they embark on a road trip adventure alongside old and new friends. The story was conceived by Lasseter, Pete Docter, Andrew Stanton, and Lee Unkrich. In addition to Hanks and Allen, the film features returning cast members, including Annie Potts and Joan Cusack reprising their respective roles from previous films as Bo Peep and Jessie. New additions include Tony Hale, Keegan-Michael Key, Jordan Peele, and Keanu Reeves. The film released in theaters on June 21, 2019, in RealD 3D, Dolby Cinema, and IMAX 3D.
Read More: Upcoming Denzel Washington Movies