Joseph Gordon-Levitt is an American actor, filmmaker, singer, and entrepreneur. As a child, he appeared in the films 'A River Runs Through It', 'Angels in the Outfield', and '10 Things I Hate About You', and as Tommy Solomon in the TV series '3rd Rock from the Sun'. He took a break from acting to study at Columbia University but dropped out in 2004 to pursue acting again. Since then, he has starred in '500 Days of Summer', 'Inception', 'Hesher', '50/50′, 'Premium Rush', 'The Dark Knight Rises', 'Brick', 'Looper', 'The Lookout', 'Manic', 'Lincoln', 'Mysterious Skin', and 'G.I. Joe: The Rise of Cobra'. He portrayed Philippe Petit in the Robert Zemeckis-directed film 'The Walk' in 2015, and whistleblower Edward Snowden in the Oliver Stone film 'Snowden' in 2016. For his leading performances in '500 Days of Summer' and '50/50′, he was nominated for the Golden Globe Award for Best Actor – Motion Picture Musical or Comedy.
He also founded the online production company HitRecord in 2004 and has hosted his own TV series, HitRecord on TV, since January 2014, winning the Primetime Emmy Award for Outstanding Creative Achievement in Interactive Media – Social TV Experience in the same year. In 2013, he made his feature film directing and screenwriting debut with 'Don Jon', in which he also stars. He previously directed and edited two short films, both of which were released in 2010: 'Morgan M. Morgansen's Date with Destiny' and 'Morgan and Destiny's Eleventeenth Date: The Zeppelin Zoo'.
At this point, the question that might be circling your mind is what is the next Joseph Gordon-Levitt project? Well, the good news is that we have a clear answer to that question. Here's the list of upcoming Joseph Gordon-Levitt films scheduled to release in the near future. We can only hope that the latest Joseph Gordon-Levitt movies would be as good as some of his recent ones.
5. 7500 (2019)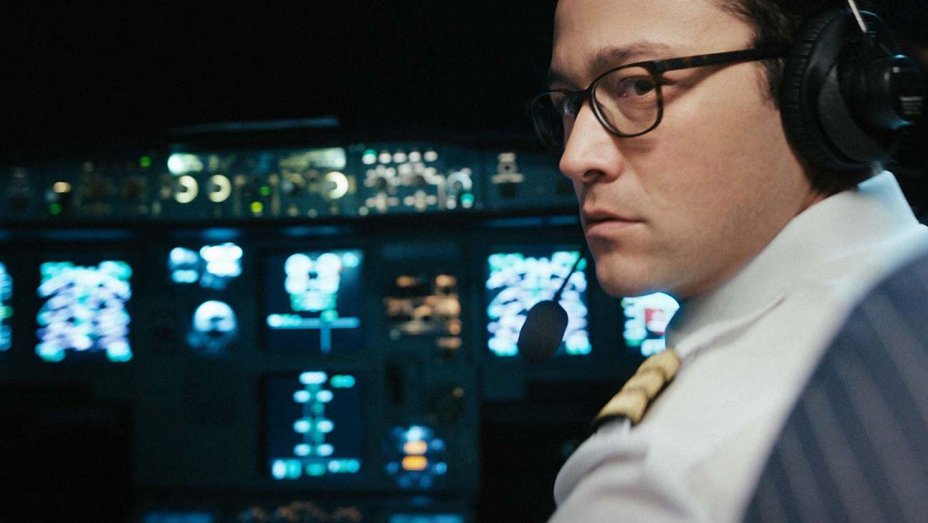 '7500' is an upcoming German-American action-thriller film starring Joseph Gordon-Levitt. The film is directed by Patrick Vollrath, in his directorial feature-length film debut. The story follows a pilot whose aircraft is hi-jacked at 30,000 feet by terrorists. The movie stars Joseph Gordon-Levitt as Tobias Ellis, Aylin Tezel as Gökce, Aurélie Thépaut as Nathalie, Carlo Kitzlinger as Michael and Paul Wollin as Daniel. It premiered at the Locarno Film Festival on August 9, 2019.
Read More: Upcoming Oscar Isaac Movies
4. The Trial of the Chicago 7 (2020)
'The Trial of the Chicago 7' is an upcoming drama movie that tells the story of a group of people whose punishment does not match the crime at all. Coming from Aaron Sorkin, the movie will be based on the real-life case of the people who came to be known as the Chicago 7. Sorkin is always a politically aware director who infuses his projects with relevant social themes. Thus, we should expect more of the same from him in the upcoming project, which seems extremely topical and pertinent, given the current political conditions in the USA.
The story follows seven people who have to go on trial due to various charges levied against them by the court for the uprising at the 1968 Democratic National Convention that took place in Chicago, Illinois. The people had charges for inciting a riot, among other grave accusations, against them. However, they were finally dropped.
Joseph Gordon-Levitt appears alongside veterans like Michael Keaton, and the young powerhouse of talent will be looking to amaze us with his performance that is sure to put his skills to a test. The movie is slated to be released on October 2, 2020.
3. Untitled Henry & Rel Sci-Fi Project (TBA)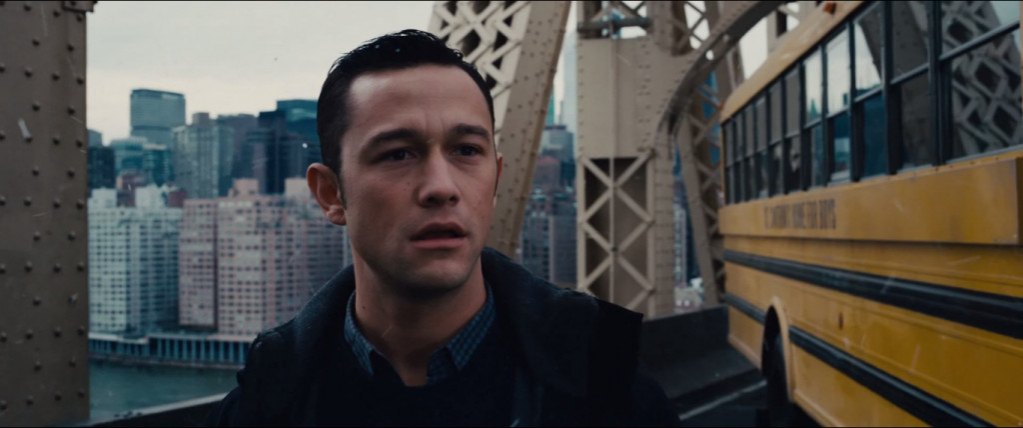 Ariel Schulman and Henry Joost are currently directing a film, written by Mattson Tomlin. It stars Joseph Gordon-Levitt and Jamie Foxx. Mattson Tomlin wrote the script, which concerns a drug epidemic that gives people a range of superpowers. The protagonist is believed to be a teenage actress of color who finds herself dealing the drug to help care for her family. Sources say Foxx will play a family man who has suffered a great loss and is desperate to trace the drug's supply line and find its designer, while Gordon-Levitt will play a beat cop who takes law enforcement matters into his own hands.
In October 2017, it was announced Ariel Schulman and Henry Joost would direct the film, from a script by Mattson Tomlin, with Eric Newman and Bryan Unkeless producing the film, while Netflix will distribute the film. In September 2018, Joseph Gordon-Levitt, Jamie Foxx, and Dominique Fishback joined the cast of the film. In October 2018, Rodrigo Santoro, Amy Landecker, Allen Maldonado, Kyanna Simone Simpson, Andrene Ward-Hammond, Machine Gun Kelly, and Casey Neistat joined the cast of the film. In November 2018, Jim Klock joined the cast of the film. Principal photography began in October 2018.
Read More: Upcoming Viggo Mortenson Movies
2. Wingmen (TBA)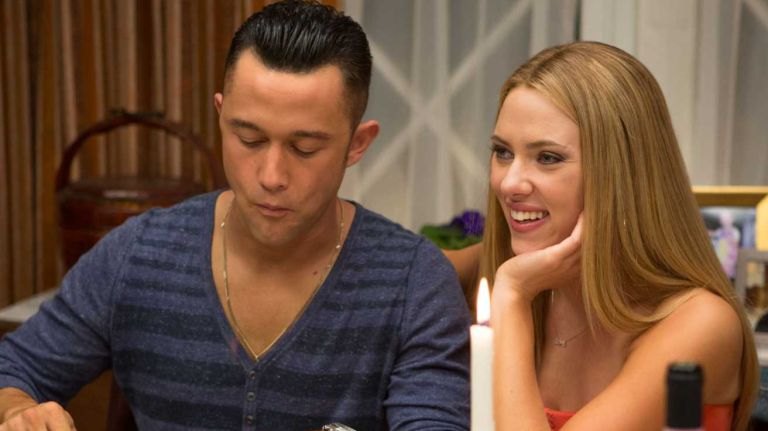 Almost two years ago it was announced that stars Joseph Gordon-Levitt and Channing Tatum were planning to team up for an R-rated musical comedy. The film, 'Wingmen' — will also be directed by Gordon-Levitt, marking his second directorial feature after 2013's 'Don Jon'. 'Wingmen' originated from a story by Gordon-Levitt and Michael Bacall. The storyline follows two pilots who make a crash landing in Las Vegas.
Things appear to have changed recently, however, and 'Wingmen' is heading into development at Universal Pictures with Gordon-Levitt in the director's chair. Marc Platt and Adam Siegel of Marc Platt Productions are attached to produce 'Wingmen' alongside Gordon Levitt through his HitRecord Films and Tatum through his Free Association, alongside creative partners Reid Carolin and Peter Kiernan.
Read More: Upcoming Robert Downey Jr Movies
1. K Troop (TBA)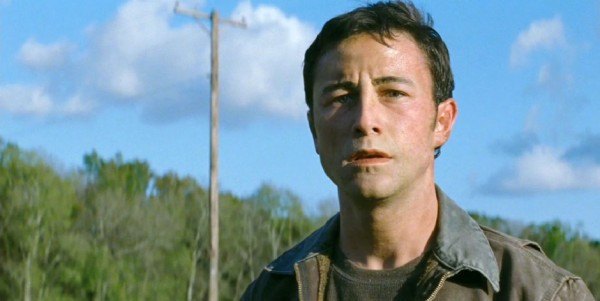 Joseph Gordon Levitt is all set to battle the Ku Klux Klan in the upcoming historical war movie titled 'K Troop'. The project comes from Matthew Pearl's magazine article and Gordon Levitt appears in the role of Major Lewis Merrill, the leader of the division called K Troop.
He was an enigmatic man and a brilliant strategist who set up a wide and elaborate network of informants, using a number of local African Americans, who went to great personal risks, to uncover the secretive workings of the Ku Klux Klan. The Klan as it exists today might be as hateful towards minorities but is not nearly as violent as the organization's bloody history. The movie set in the post Civil War period, shows the rise of the Klan in the South, in 1865. Meanwhile, Major Lewis led the elite K Troop of the US army, quashing the Clan in 1871.
To put things in context, D.W. Griffith's 'Birth of a Nation' shows the Klan about three decades before the events of 'K Troop'. Race is certainly a hot topic in Hollywood and America once again, with the Klan being vocal about immigration issues at the present. Gordon Levitt will be sure to channel his brilliance into the role, making 'K Troop' memorable. He is also set to produce the upcoming project.