From a US President to the Mad Titan, Josh Brolin has made a staggering variety of roles as his own. The gruff intensity that he brings to the table is balanced by the nuance he brings in all his roles. Brolin's versatility is one of the primary reasons for his continued success and the reason for which he can reinvent himself so easily for the roles that he takes up at any given point of time.
Brolin was born in the posh beachfront city of Santa Monica, California to Jane Cameron, a wildlife activist, and James Brolin, an actor well known for his appearances on films and soap operas, especially throughout the 1970s and 80s. Despite boasting of a strong artistic lineage, Brolin was hardly exposed much to his father's career while growing up on a ranch. Brolin's upbringing was quite unique; his friendship with a local surfing group made him look beyond his own life. He had experiences with crime; he stole cars; and did drugs, most notably heroin, from a young age. Although he was saved from any serious mishap, he did witness the deaths of several of his friends from drug abuse.
Brolin's first big break came in 'The Goonies', an adventure comedy film by Richard Donner, who is of course, renowned for directing the first modern superhero film in 'Superman' in 1978. After his second film 'Thrashin', Brolin took a self-imposed hiatus from films as he found his performance in the film to be horrendous. He took to the stage in Rochester, New York for a few roles and marked his return to films with a number of villainous roles, something prominent to this day. His major works include 'W', 'No Country for Old Men', 'Milk', and of course, the superhero movies 'Deadpool 2' and 'Avengers: Infinity War.'
While Brolin does have a four-film arc for Cable planned out in the future, including the already released 'Deadpool 2', not much is known about those films except that he will return as the time-traveling mutant, perhaps alongside more X-Men characters.
At this point, the question that might be circling your mind is what is the next Josh Brolin movie or TV show? Well, the good news is that we have a clear answer to that question. Here's the list of upcoming Josh Brolin films and TV shows scheduled to release in the near future. We can only hope that the new Josh Brolin performances would be as good as some of his recent ones.
7. Dune (2020)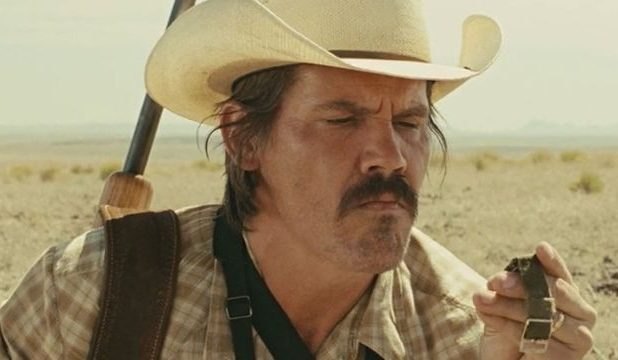 'Dune' is the upcoming science-fiction movie that has us all excited. Helmed by Denis Villeneuve, it takes on the ambitious project of converting Frank Herbert's novel to the screen. This is no easy task as acclaimed director David Lynch came to realize when he tried his hand at a version that tanked. However, to be fair to him, he did not get the final cut of 'Dune'.
Denis, for his part, has made it clear that his film is based on the original source, and has nothing to do with Lynch's version. The director has decided to interpret the novel in his own way, but he will surely bring a degree of authenticity doing the monumental source text justice. The premise of the film follows the son of a noble family who is trusted with the protection of one of the most valuable assets in the universe. However, this draws the attention of warring clans, and soon the protagonist at the center has to balance with skewered family dynamics while dealing with treacherous parties on all sides.
'Dune' boasts of a fantastic cast including Josh Brolin. He will be sure to bring his best performance to stand out among other eminent Hollywood names like Timothee Chalamet and Oscar Isaac. The film is slated to be released on December 18, 2020.
Read More: Scarlett Johansson Upcoming Movies
6. What If…? (2021)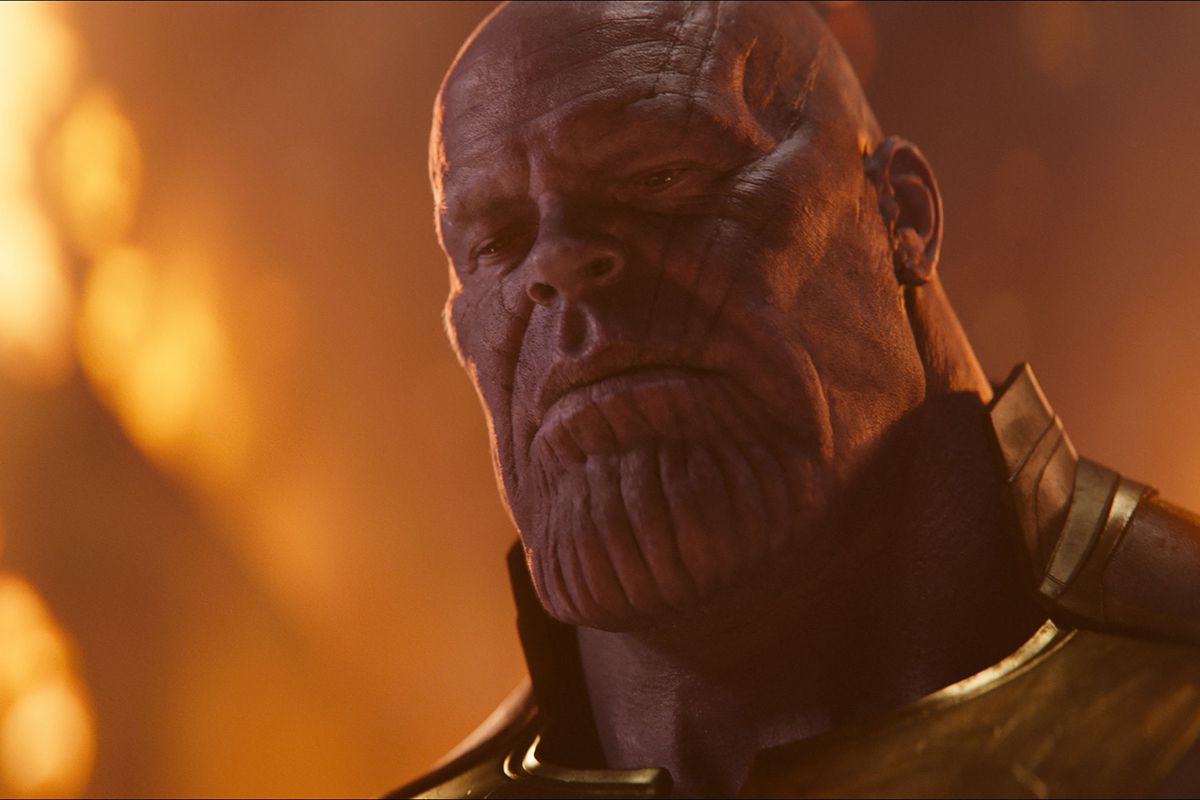 'What If…?' is the upcoming Marvel animated show that is slated to air on Disney+. Marvel has already made its mark in the world of movies and is now looking to dominate in television shows as well. The most interesting part about 'What If…?' is that it explores Marvel's rich multiverse theory, and brings back some of the most iconic moments that fans have seen on screen.
The premise is basically to explore how the MCU would have been different if the pivotal moments had turned out in a different way than they did. For example, what would have happened if Loki got Thor's hammer? These are the questions that the series attempts to raise and answer. Obviously Brolin will be voicing Thanos in the show. Considering the Titan's importance in the Marvel universe, it will be interesting to see how differently the situation would have played out if Thanos had acted in a different manner during the pivotal moments like the snap.
5. The Untitled Josh Brolin Project (TBA)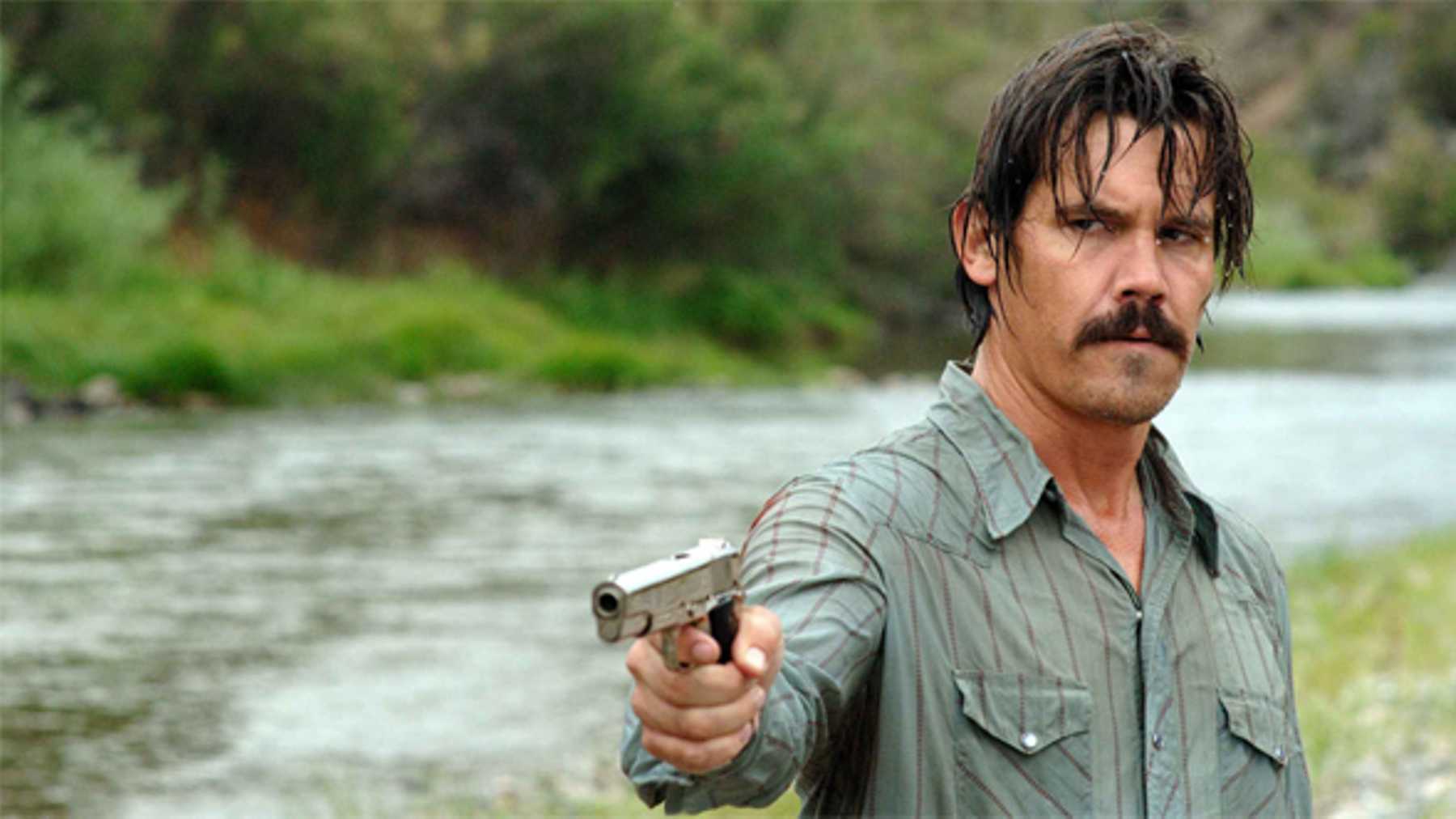 The upcoming Josh Brolin project sees him in the role of the star, as well as the creator. Brolin taps into the hippie indulgence that Hollywood always loves to see in their content. Thus, he is making a television show about a man who turns into a self-help guru after being disillusioned by life.
Interestingly, Brolin plays himself, which leads us to believe that there must be a place of truth that the story is coming from, but it will have his characteristic subtle humor, poking fun at the life choices the man makes. The premise follows Josh Brolin who becomes disenchanted with Hollywood and leaves, only to have an ayahuasca trip, turning him into a self-help guru.
Brolin will surely deliver his best in the upcoming project which is bound to be personal. Although no release date has been marked for the show, it has been announced, which is bound to make fans all excited.
Read More: Upcoming Brie Larson Movies
4. X-Force (TBA)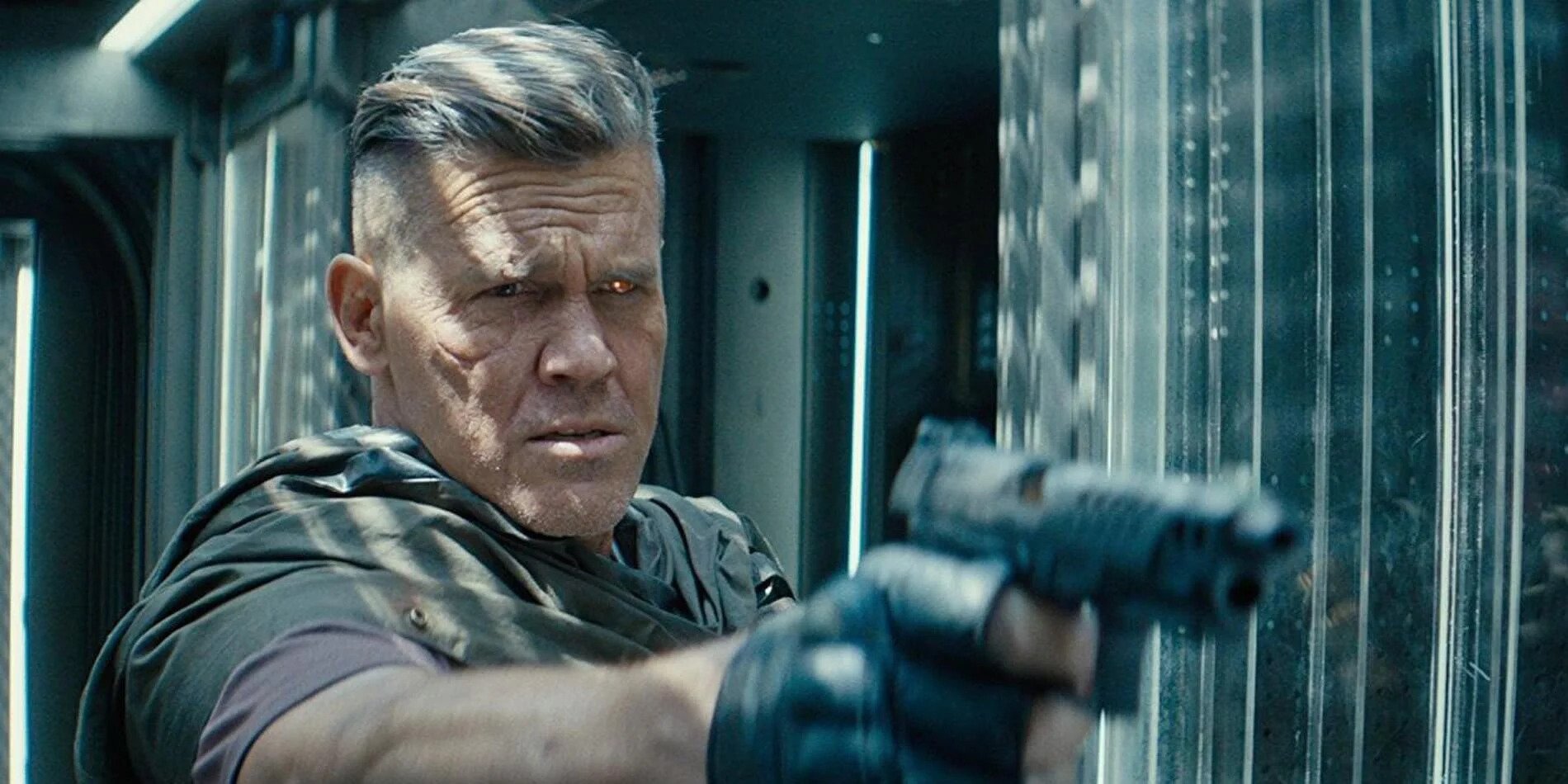 The idea of 'X-Force' was floated in the second Deadpool movie, for the first time. The Merc with a mouth assembled his own team, in order to achieve an objective, which also required him to team up with Cable. While his initial team was a failure, with most of them dying, some of the members stayed back. Moreover, with a name like X-Force, which plays on X-Men, Deadpool is not one to let the team go.
In the upcoming movie, however, it appears as though the gruff time traveler, Cable, will be heading the team. The job is simple – he has to assemble the mutants to try and save the future where he is from. Time travel is a common plot armor used to solve difficult conundrums, and it remains to be seen how well the team works together.
What we do know is that Brolin's hazing with Ryan Reynolds in the second movie made for some pretty humorous moments, which we hope to see recreated in the upcoming film.
3. Flag Day (TBA)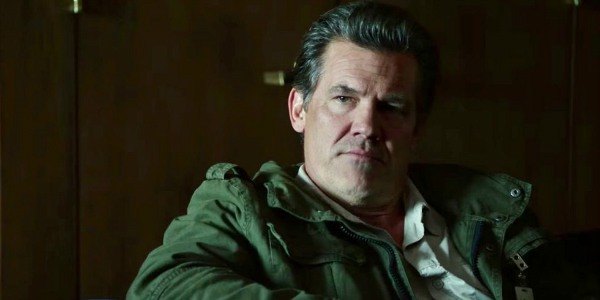 'Flag Day' is an upcoming movie from Sean Penn. The mystery drama focuses on how far we go to provide for our families, and how we rarely ask questions of right or wrong when it comes to fending for them. After all, it becomes the duty to provide and anything that is done to bring about these provisions does not categorize an individual as bad. Ironically, these sentiments play out in 'Flag Day' in its unique manner.
The story comes from Jennifer Vogel's book and talks about a father who leads a double life. He is a counterfeiter, con man, and bank robber. However, he does not break the law for thrills. He does it to provide for his daughter. As is the case of crimes, you know that it spills over. Therefore, in this case, too, we see how the father's personal life affects, and even threatens his relationship with his daughter.
The cast is stellar, including the likes of Katheryn Winnick apart from Josh Brolin. The acting is bound to be intense, taking the thriller to new heights. The film does not have a release date yet since it is in the post-production stage.
2. Brothers (TBA)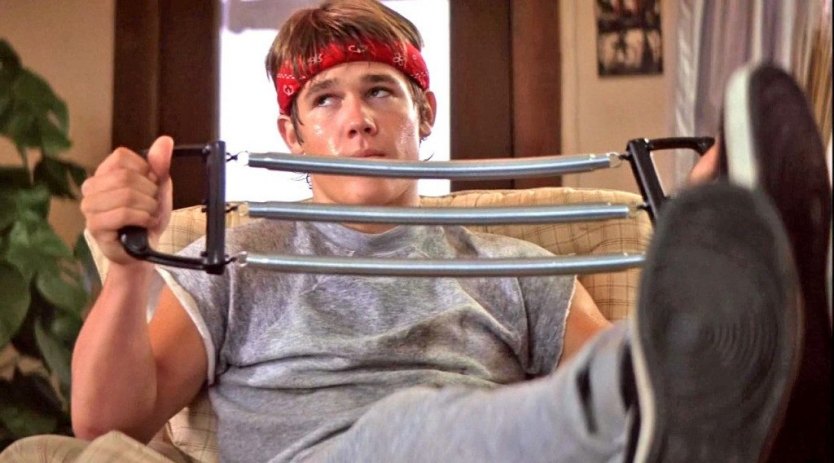 Arnold Schwarzenegger and Danny DeVito would make for an unlikely lead pairing, but that is exactly what 'Twins' did back in 1988. What's more, they were brothers in that buddy comedy, stretching the obvious falsity to hilarious heights. Production house Legendary Entertainment picked up a script titled 'Brothers' after a fierce bidding war. The cast includes Josh Brolin and Peter Dinklage in a hilarious comedy that is influenced by that 1988 seminal film. Coincidentally, both Brolin and Dinklage are costars in 'Avengers: Infinity War' too.
The script is written by Etan Cohen, who has the wonderful 'Tropic Thunder' to his name. Andrew Lazar is the primary producer through his Mad Chance banner, having also been a producer for the widely praised 'American Sniper.' However, he won't be the only one. Both Brolin and Dinklage won't be simply starring in the film, they will be acting as producers too. While Dinklage will produce through his Estuary Films company, Brolin will produce via Brolin Productions.
Brolin has done quite a few comedies in his career although his roles in those movies veered towards the serious side. Films such as 'Men in Black 3', 'Hail Caesar', and even 'Deadpool 2' certainly lend themselves to the comedic, but Brolin's humor manifests itself chiefly through his somber portrayal. On the other hand, Dinklage does have a reputation for being funny. Films such as 'Knights of Badassdom', 'Death at a Funeral', and of course, 'Elf' showcase his peerless comic timing amply. It's these differing approaches to comedy that makes this upcoming venture full of promise.
Read More: Upcoming Woody Harrelson Movies
1. Quasimodo (TBA)
There has been one project throughout Brolin's career that he has always wanted to bring alive on the big screen, and that is the story of the hunchback of Notre Dame or Quasimodo. Several years ago in 2011, Brolin was in talks to produce a Quasimodo movie with Tim Burton in the director's seat. However, that project was in limbo for a while, and Burton didn't stay with the film. However, director Zhang Yimou (of 'The Great Wall' fame) arrived at the helm afterward. While that hasn't kick-started the film yet, development is very much on. Brolin was quite candid about bringing the project back on his press tours for 'Deadpool 2' last year.
With so many well-known adaptations of the legendary Victor Hugo tale in existence, including the 1996 Disney animated feature, Brolin's 'Quasimodo' would need to do something special to make a mark on audiences. Going by the actor's talents and his dedication towards bringing the project to life, it is ideally placed to be exactly that.
Read More: Upcoming Michael Keaton Movies
ALREADY RELEASED
Avengers: Endgame (2019)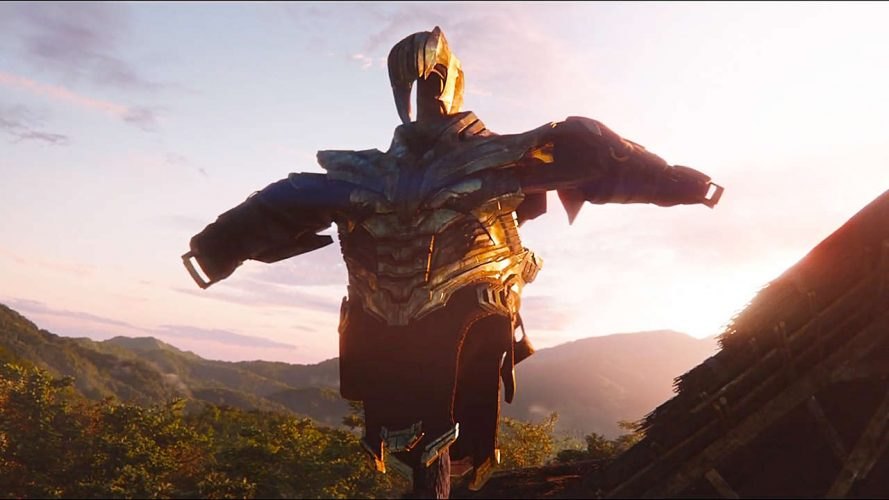 'Avengers: Endgame' picks up from where 'Infinity War' left off, that is with the earth and the universe reeling from Thanos' incredible action. After assembling the Infinity Stones, Thanos proceeds to outwit and outfight the earth's mightiest defenders and make the fatal finger snap which decimates half of all lifeforms in the universe.
'Endgame' starts with the Avengers doing what they do best, seeking to avenge the fallen. However, their encounter with Thanos is anticlimactic, as the latter is injured by trying to destroy the Infinity Stones, and now lives as a farmer. Desperate that their plan did not reverse the situation, the Avengers go on a daring time heist to retrieve all the Infinity Stones and undo Thanos' actions in the present. However, this plot alerts the Mad Titan in another timeline, and he comes after the Avengers, this time seeking to destroy all life forms and creating life anew.
An epic battle ensues, courtesy Marvel's budget for the movie, and Thanos is defeated with losses suffered by the heroes. All throughout, Brolin's performance as Thanos is splendid. He is always in control, speaking with the calmness of a god who can murder ruthlessly. In fact, Brolin's performance has the viewers believing Thanos' theory at one point. 'Avengers: Endgame' released on April 26, 2019.