Every moviegoer has at least one solid reason to remember Jude Law's face. Be it, Dickie Greenleaf in 'The Talented Mr. Ripley,' or as the wounded American Civil War soldier in 'Cold Mountain,' he makes us remember him every now and then, a sign of a perfect balance between the star and the performer in him. Law has appeared in front of us as a playboy, a warrior, a spy, a prince, a robot, a king, and even the young Pope! A professional acting career spanning nearly 25 years, Law often pick up inspirations from his own life journey for molding his characters. There are numerous parallels between his personal and professional life.
Now that Law is maturing in age, he could break the stereotyping in the industry by playing older men. At 45, the road ahead is open and stretched out for the actor. At this point, the question that might be circling your mind is what is the next Jude Law movie or television show? Well, the good news is that we have a clear answer to that question. Here's the list of upcoming Jude Law films scheduled to release in the near future. We can only hope that the new Jude Law performances would be as good as some of his recent ones.
8. The New Pope (2020- )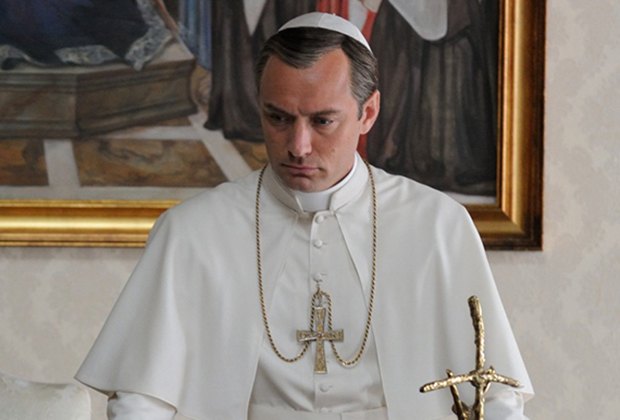 'The New Pope' is director Paolo Sorrentino's follow-up to the limited series 'The Young Pope.' When HBO's Papal drama takes a second round, the Young Pope, Lenny Belardo, played by Jude Law enters the next stage of his life. 'The Young Pope' introduced viewers to the world of Pope Pius XIII, alias Lenny Belardo. Jude Law's iconic role as the first American Pope earned him critical acclaim.
'The New Pope,' uncovers the next chapter in the life of Lenny Belardo. The returning cast members include Silvio Orlando, Javier Camara, Cecile de France, Ludivine Sagnier, and Maurizio Lombardi. Henry Goodman, Ulrich Thomsen, Mark Ivanir and Massimo Ghini are joining the cast along with John Malkovich. It released on January 13, 2020.
Read More: Upcoming Clive Owen Movies
7. The Rhythm Section (2020)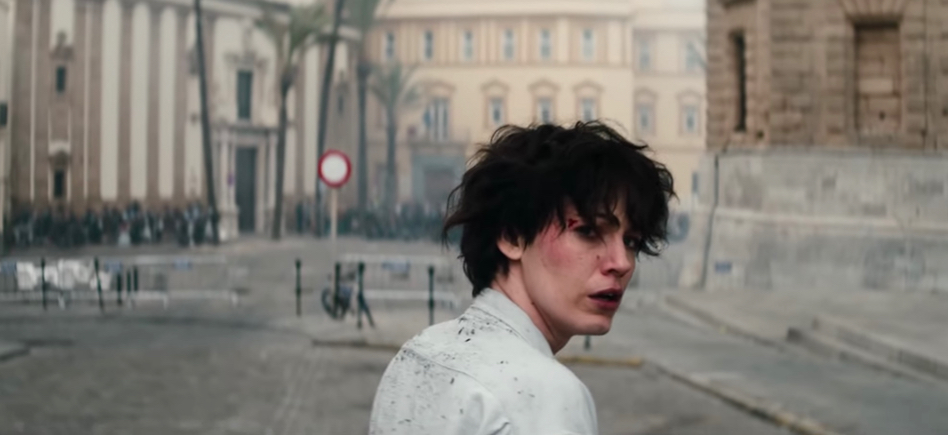 'The Rhythm Section' is an adaptation of Mark Burnell's book of the same name. The movie follows Stephanie Patrick, played by Blake Lively, who indulges in a reckless life of drugs and prostitution after a plane crash kills her family. When an investigative journalist unearths that a bomb was planted on the plane, Stephanie sets out on a revenge mission. She gets her ticket to chaos and destruction when an intelligence organization recruits her as their human weapon.
The makers are tight-lipped about the details of Jude Law's character. However, bits, and pieces of the plot description hint at Law's character with a darker shade, probably a powerful member of the covert organization. Sterling K. Brown also plays an important role in the movie. It is slated to release on January 31, 2020.
6. The Nest (2020)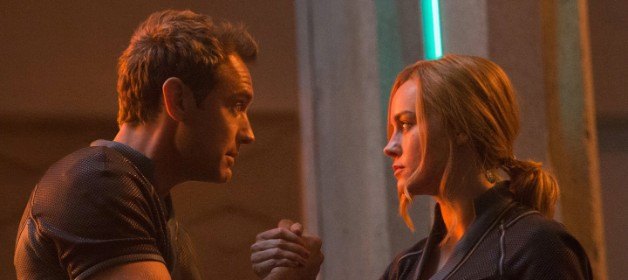 Director Sean Durkin's upcoming flick 'The Nest' has Jude Law and Carrie Coon in the lead roles. The movie is touted as a psychological thriller and family drama with Law's character, Rory, the greedy entrepreneur who takes his American wife and kids to England, his homeland.
The displacement from American suburban liveliness to an archaic 80s English manor house imparts devastating effects on the family members. Eventually, they slip into a self-destructive cycle. Durkin directs his own screenplay and the movie is a co-production between FilmNation and BBC Films.
Read More: Upcoming Cobie Smulders Movies
5. The Third Day (2020-)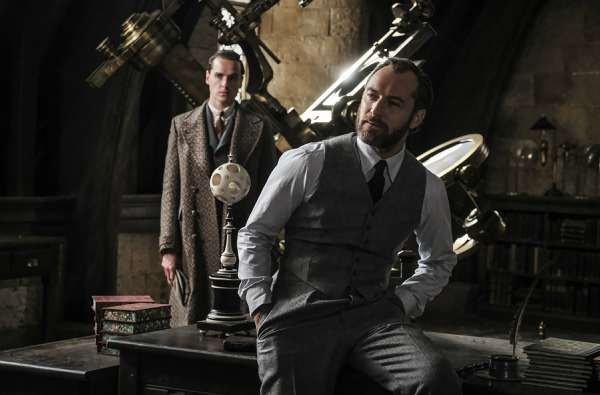 Where do we draw the lines about the perception of reality? How can we even be sure that what we are feeling is real? Jude Law's character, Sam, is about to go through all that when the actor appears in the upcoming drama series titled 'The Third Day'.
The premise follows a man whose lines of reality and fantasy begin to get blurred as he spends time on a mysterious island off the British coast. The plot already has hints of supernatural interference or at the very least, the inkling of a psychological premise. The six-part series will see Sam as he struggles to come to terms with the inhabitants of the island and their strange rituals, even as he realizes that he must come to terms with his own past and his being. We can be sure that the stay will be a journey of oneself, including introspection and discovery.
The premise seems intense and will require strong acting, which is why it is great news for someone of Law's caliber to be on board. The actor will definitely be looking to amaze us with his performance.
4. Fantastic Beasts and Where to Find Them 3 (2021)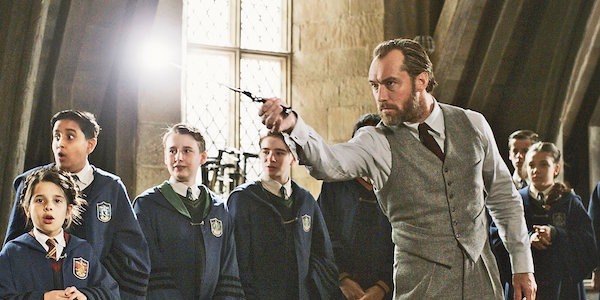 'Fantastic Beasts and Where to Find Them 3' is the upcoming sequel to the second movie of the 'Harry Potter' spinoff that is doing great in its own way. It traces the rise of the dark wizard Grindelwald, who commanded fear and respect before the reign of Voldemort that we have already seen.
The plot of the upcoming movie is being kept under wraps, but we can make some guesses about the direction in which the franchise is headed. With Dumbledore and Grindelwald increasingly making moves against each other, a confrontation is inevitable. Up until now, they have been fighting a proxy battle of sorts, where Newt Scamander is caught in between. However, now that the blood bond tying them together is broken, the world's most powerful dark wizard can face off against the uncannily talented professor from Hogwarts. Jude Law will be back as Albus Dumbledore and it will be great to finally see him in action, going toe to toe against Johnny Depp's Grindelwald.
We expect some great acting and chemistry from the two when the film releases on November 12, 2021.
3. Sherlock Holmes 3 (2021)
To the utter disappointment of Jude Law fans, Warner Bros. has pushed 'Sherlock Holmes 3' to 22nd December 2021. The movie, which has Robert Downey Jr. reprising his role as the Holmes and Jude Law plays Dr. Watson, was originally lined up for a December 25, 2020, release.
Chris Brancato is the scribe for the third installment while Susan Downey, Joel Silver, and Lionel Wigram are producing the project. Guy Ritchie directed the first two films of the franchise and Dexter Fletcher helms the third.
Read More: Upcoming Donald Glover Movies
2. Megalopolis (TBA)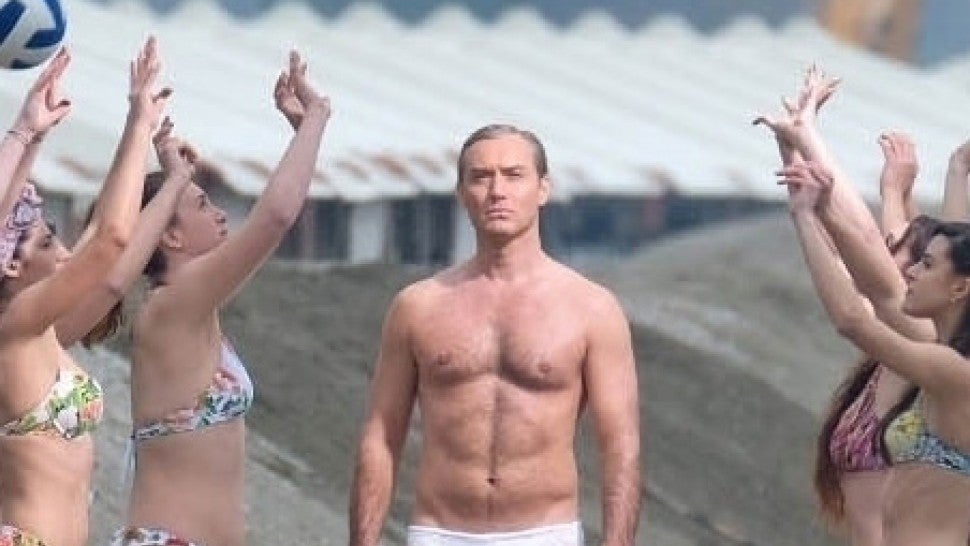 Francis Ford Coppola is coming out with possibly his biggest project yet. It is titled 'Megalopolis' and follows an architect who wants to rebuild New York City as a utopia after a disaster ruins the city. However, the move is combated by the mayor. Not much else is known about the film, except that Jude Law is on board. The actor has the right talents to make movies with notable names like Coppola's and will be looking to add another feather to his cap.
Coppola spoke of the project, saying, "So yes, I plan this year to begin my longstanding ambition to make a major work utilizing all I have learned during my long career, beginning at age 16 doing theater, and that will be an epic on a grand scale, which I've titled 'Megalopolis'. It is unusual; it will be a production on a grand scale with a large cast. It makes use of all of my years of trying films in different styles and types culminating in what I think is my own voice and aspiration. It is not within the mainstream of what is produced now, but I am intending and wishing and in fact encouraged, to begin production this year."
1. A Rainy Day in New York (TBA)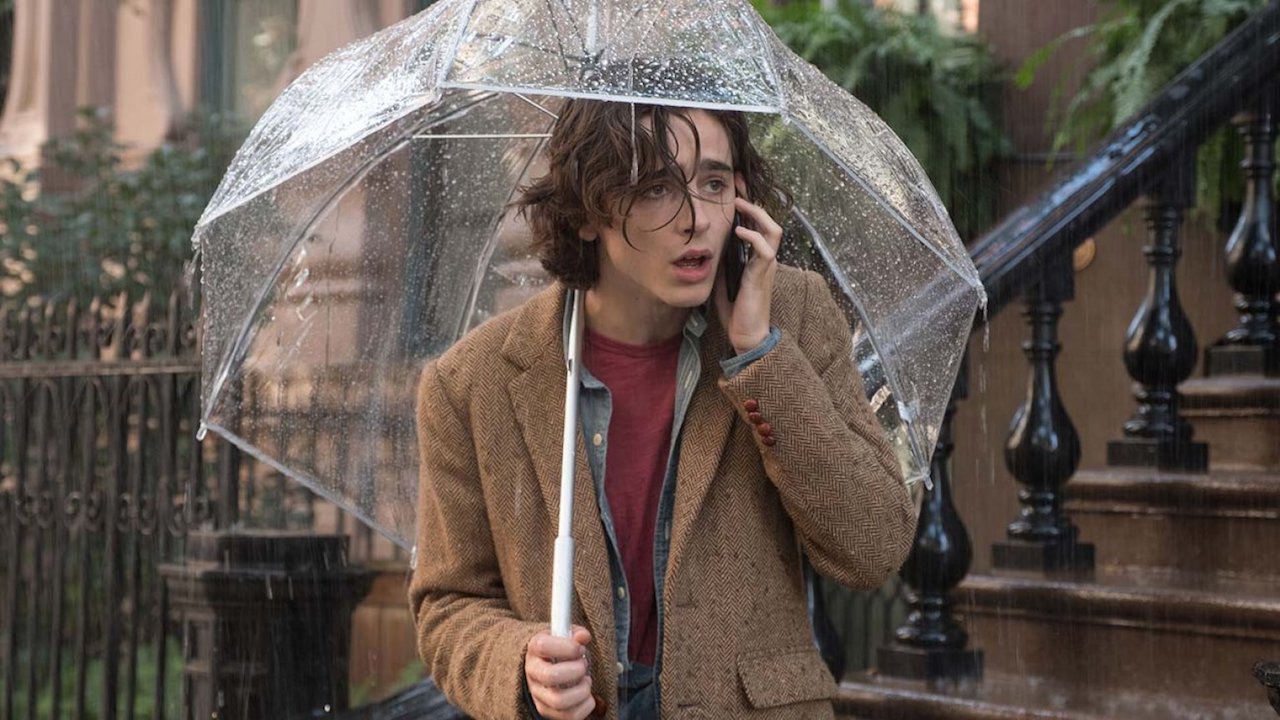 Woody Allen's 'A Rainy Day In New York' is trapped in an indefinite legal battle with the status unknown in the release tab. The project was Allen's fourth collaboration with Amazon after 'Café Society,' 'Crisis in Six Scenes' and 'Wonder Wheel.' But, after the #MeToo avalanche, Amazon faces a roadblock releasing the movie. The project was derailed when Allen's adopted daughter, Dylan Farrow, revealed some old allegations against her stepfather of child molestation. Amazon, which produced the movie on a budget of $25 million fell into a deadlock when reports claiming the movie features a scene involving sexual advancements between an older man and a teen girl.
Jude Law plays a key role in the romantic comedy. To the surprise of media and film fraternity, Law has spoken out in favor of Woody Allen. He reportedly told the New York Times that it's a terrible shame to cut off the movie from the releasing calendar. 'A Rainy Day in New York,' which has Timothée Chalamet, Selena Gomez, Elle Fanning, and Rebecca Hall in other key roles, was originally lined up by the Amazon Studios for a 2018 release. But, reports suggest that the Studio has now shelved it indefinitely. They returned it to Allen, but it will probably not be released theatrically in the USA. The film is available internationally, and reports suggest that the movie can be viewed as in-flight entertainment even in domestic airlines.