With a stern-looking haircut of short grey hair and menacing eyes, Judi Dench means business and her irresistible command is best seen in and remembered by her portrayal of M, the head of MI6 in the 'James Bond' movie series. She is a prolific actress who has been nominated for the Academy Award six times and has been graced with the BAFTA Fellowship, a prestigious lifetime achievement award.
Born in Yorkshire, England, Dench is often regarded as one of the greatest actresses of all time. In the initial phase of her career, Dench worked extensively as a theater actress and became one of the most significant British stage performers. She appeared in several Shakespearean plays in leading roles like 'Romeo & Juliet' and 'Macbeth' where she played Juliet and Lady Macbeth respectively. During this time, she also appeared on several television shows, receiving critical acclaim for her roles.
In 1995, she was cast as M in the James Bond movie, 'GoldenEye' and subsequently shot to international fame. She has reprised that role in all the subsequent James Bond movies till 'Spectre.'
For the 1998 movie, 'Shakespeare in Love,' she played the character of Queen Elizabeth I for which she was awarded the Academy Award for Best Supporting Actress. Some of her other awards include four BAFTA TV awards, six BAFTA awards, a Tony Award and seven Olivier Awards.
Among her other, more prominent works, is, Wes Anderson's 'The Best Exotic Marigold Hotel.' She plays the character of a widowed housewife who moves to India after paying off her late husband's debts. More recently, she has appeared in Tim Burton's fantasy movie, 'Miss Peregrine's Home for Peculiar Children' and 'Murder on the Orient Express.' For the former, she played the role of the headmistress who had the ability to manipulate time and shapeshift into a bird.
Moreover, she was also a part of the second installment of the British series, 'The Hollow Crown.' The show is a collection of television movies based on William Shakespeare's plays. Returning to Shakespeare, Dench played the role of the Duchess of York, Cecile. This was a rather befitting role for Dench for two reasons: her connection to York (she was born and raised there) and for the fact that she had acted in multiple prominent roles in plays based on Shakespeare's works.
Now, you must be wondering about Dench's upcoming roles. We have you covered as we bring the movies slated to release in the near future. Hopefully, the new Judi Dench movies will be as good as her recent ones.
Read More: Upcoming Emma Stone Movies
5. Cats (2019)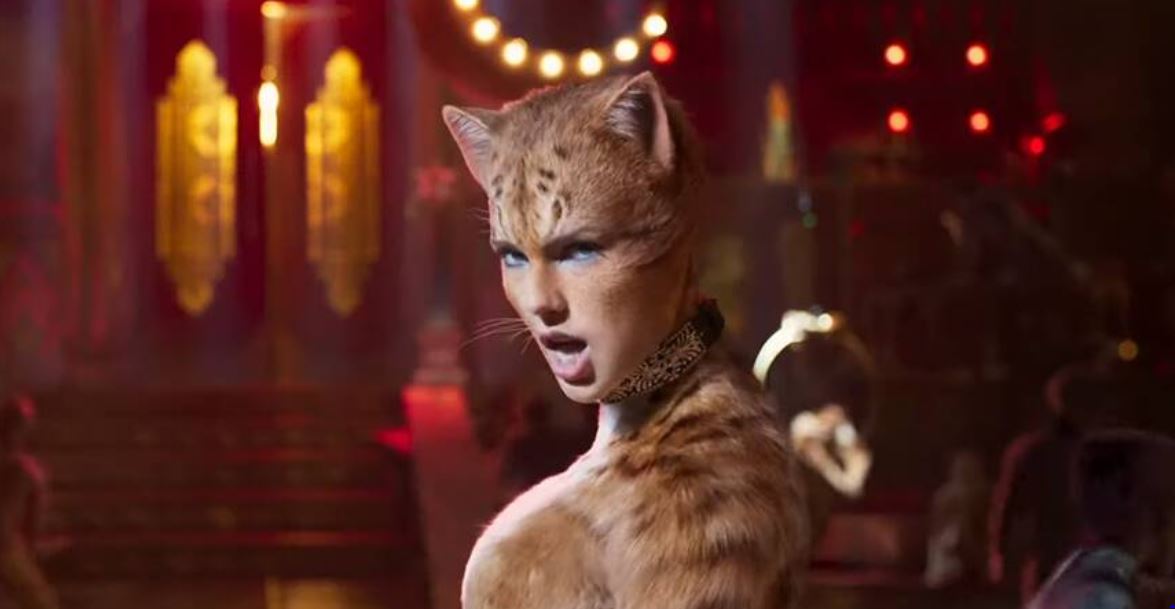 'Cats' is an upcoming musical fantasy movie that is directed by Tom Hooper who is known for 'Les Miserables.' Releasing on the 20th of December 2019, the film has a prolific ensemble cast that includes Taylor Swift, Meryl Streep, Judi Dench, James Corden, and Ian McKellen.
It is based on a collection of poems by T.S. Elliot called 'Old Possum's Book of Practical Cats.' The musical follows "The Jellicles," a tribe of cats who have to nominate one of them to ascend to the Heaven layer and be born into a new life after that. Judi Dench will play the character of Old Deuteronomy, the wise and elderly patriarch of the Jellicles.
4. Artemis Fowl (2020)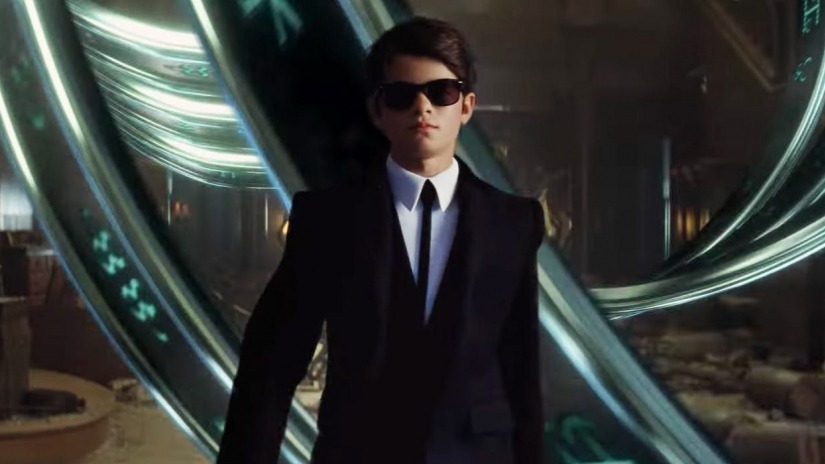 FOMO Alert! 'Artemis Fowl' is an upcoming movie that, if successful, might lead to an all-new movie franchise with the potential of equaling the 'Harry Potter' series. It is a fantasy adventure film that is based on Eoin Colfer's massively successful book series of the same name.
It follows the titular character, a twelve-year-old criminal mastermind, genius and millionaire who kidnaps a fairy belonging to the fictional organization, LEPrecon unit. Not knowing that the fairy he kidnapped is dangerous, unlike what the legends say, Fowl sets off a chain of events that leads him to the magical adventure full of surprising twists and turns. Judi Dench plays the role of LEPrecon's commander, Root while Ferdia Shaw plays the protagonist. It is directed by Sir Kenneth Branagh who is known for movies like 'As You Like It' and 'Thor.' The movie is slated to be released on May 29, 2020.
3. Six Minutes to Midnight (2020)
'Six Minutes to Midnight' is an upcoming war thriller that tells a story that is based on true events. It follows a school teacher who is sent to a finishing school in a coastal town in England. There, he finds out that a few of his pupils are daughters of the Nazi High Command and smells something fishy, probably a Nazi conspiracy. However, when he tries to alert the authorities, they end up thinking that he is the problem.
Judi Dench will play the headmistress of the finishing school while Eddie Izzard will essay the role of the protagonist. The movie began filming in July last year and is set to release in 2020. The period thriller is being directed by Andy Goddard who is known for directing 'Set Fire to the Stars' and a few episodes of the British soap opera, 'Downton Abbey.'
Read More: Upcoming Emma Roberts Movies
2. Blithe Spirit (2020)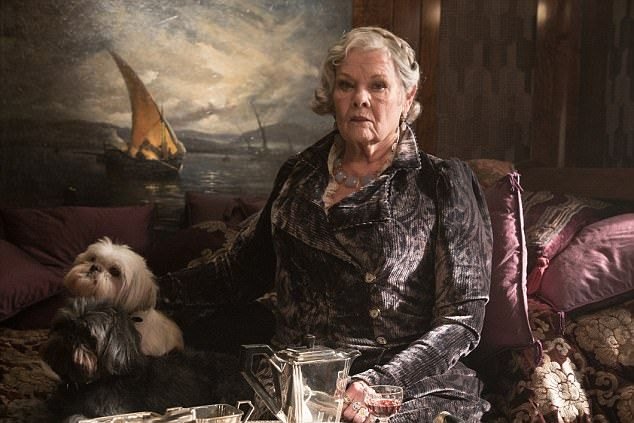 'Blithe Spirit' is an upcoming comedy movie that features a rather zany plot. Adapted from a 1941 play of the same name, it follows a writer named Charles who contacts a spiritual medium to tackle his writer's block. However, when the medium ends up summoning the spirit of Charles' first wife, it leads to a complicated love triangle between the writer, his current wife, and his ex-wife.
Dan Stevens, Isla Fisher, and Lesli Mann play the roles of Charles, his current partner, and his ex-wife respectively while Judi Dench plays the role of the spiritual medium that Charles contacts. It is being directed by Edward Hall who is known for directing several Shakespeare productions and musicals like 'Sunny Afternoon.'
1. Off the Rails (TBA)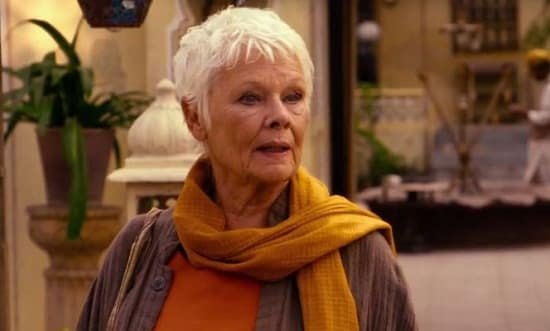 'Off the Rails' is an upcoming comedy movie starring Dench, Kelly Preston, Sally Philips, and Franco Nero. It follows three women who go on an interrailing trip. It is directed by Jules Williamson and is currently in its post-production phase.
Read More: Upcoming Naomi Watts Movies