American actress, comedian and author Judy Greer is primarily known as a character actress, as we have seen her portraying numerous supporting roles in a wide range of films. From a very young age, she received training in classical Russian ballet. However, the actor found her true calling in the realm of acting and was accepted into the prestigious Theatre School in Chicago at DePaul University. Greer landed her first role in the Jason Lee-David Schwimmer comedy 'Kissing a Fool' (1998). Following that small role, she did not have to look back. Her next appearance was in the 1999 dark comedy 'Jawbreaker'. Subsequently, she bagged roles in films such as 'Three Kings' (1999), 'What Women Want' (2000), 'The Wedding Planner' (2001), 'What Planet Are You From?' (2000), 'Adaptation' (2002), '13 Going on 30′ (2004) and so on.
On the television front, she landed a recurring role in Fox's 'Arrested Development' (2003-). In 2004; she co-starred in M. Night Shyamalan's 'The Village' (2004), working alongside big names like Joaquin Phoenix, Adrien Brody, Bryce Dallas Howard, Sigourney Weaver, and William Hurt. In the following year, she co-starred in director Wes Craven's modern take on a classic werewolf tale, 'Cursed' (2005), and also co-starred in 'Elizabethtown' (2005), sharing the screen with Orlando Bloom and Susan Sarandon. The actress has been a part of numerous films, such as '27 Dresses' (2008), 'Love Happens' (2009), 'Love and Other Drugs' (2010), 'The Descendants' (2011), 'Dawn of the Planet of the Apes' (2014), 'Ant-Man' (2015), 'War for the Planet of the Apes' (2017), 'Ant-Man and the Wasp' (2018), 'Playing with Fire' (2019), to mention a few. She has established herself as an excellent performer who can steal the thunder of some of the big stars of Hollywood, by the sheer grace of her screen presence.
On the small screen, she has been a part of projects like 'Family Guy' (2002-), 'Californication' (2007-2012), 'How I Met Your Mother' (2005-2014), 'It's Always Sunny in Philadelphia' (2005-), 'Modern Family'(2009-), 'BoJack Horseman' (2014-), 'Masters of Sex' (2015-2016) and so on. Greer published her book 'I Don't Know What You Know Me From Confessions of a Co-Star' in 2014. The actress is married to Dean E. Johnsen, and they live in Los Angeles. She has won several award nominations for her performances, including Denver Film Critics Society Award, BTVA Television Voice Acting Award, Fright Meter Awards, Gotham Awards, Satellite Awards, Screen Actors Guild Awards, Teen Choice Awards, and Southeastern Film Critics Association Awards. So now you must be wondering what is the next Judy Greer movie or TV show? Well, here's the list of upcoming Judy Greer films and TV shows scheduled to release in 2019 and 2020. We can only hope that the latest Judy Greer movies would be as good as some of her recent ones.
7. Halloween Ends (2021) & 8. Halloween Kills (2020)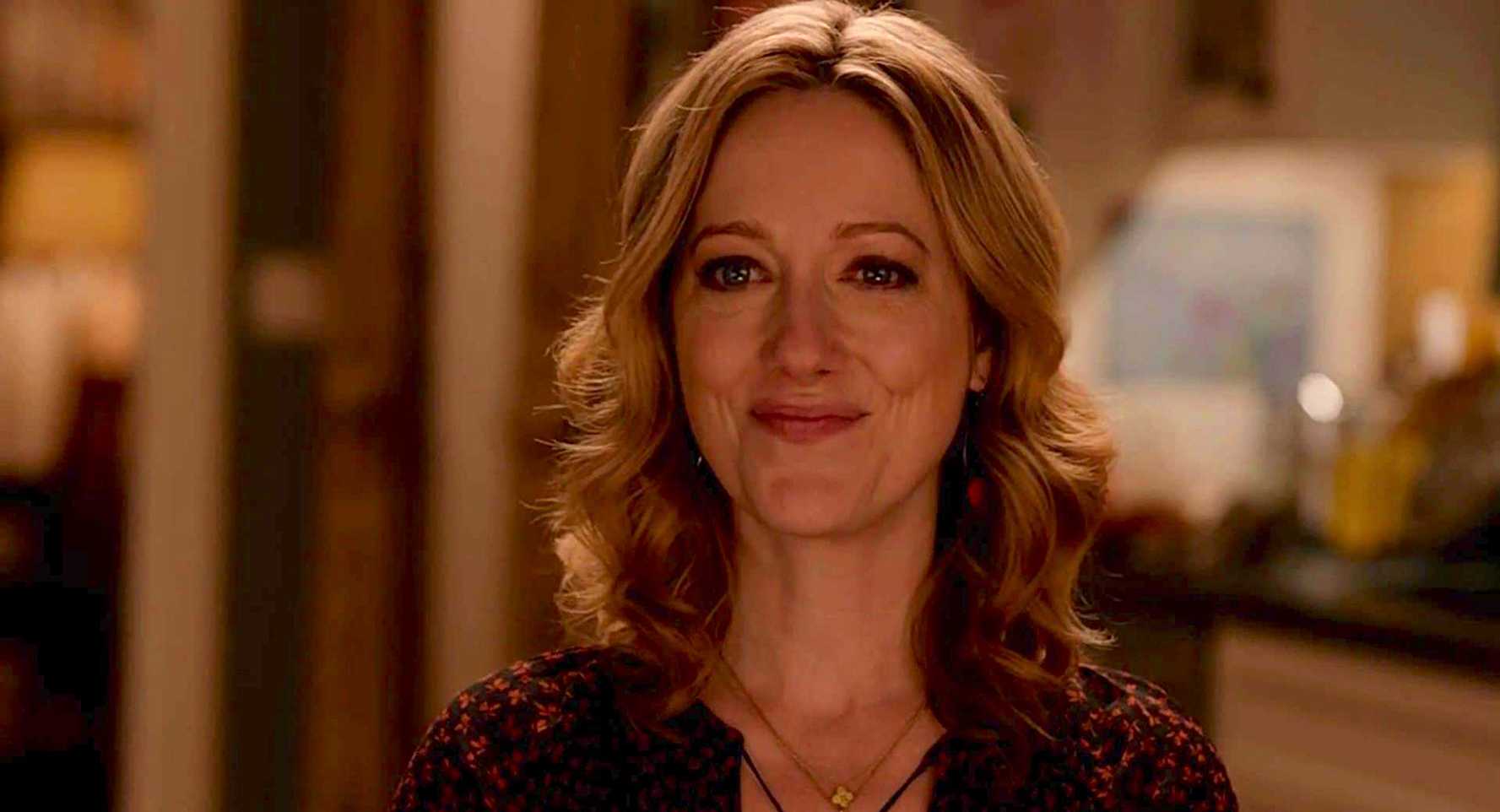 Two back-to-back sequels to the horror film 'Halloween' (2018) are coming up in 2020 and 2021. David Gordon Green would direct the films. 'Halloween Kills' would take forward the saga of Michael Myers and Laurie Strode. The cast includes Jamie Lee Curtis, Judy Greer, Anthony Michael Hall, Kyle Richards, Andi Matichak, Nick Castle, Robert Longstreet, James Jude Courtney, Charles Cyphers, Brian F. Durkin, Jibrail Nantambu and Victoria Paige Watkins, among others. Principal photography for the film began on September 12, 2019, in Wilmington, NC. The film is set to hit the theatres on October 16, 2020.
With 'Halloween Ends', the story of Michael Myers and Laurie Strode comes to an end. David Gordon Green is on board as the director. The cast of 'Halloween Kills' would reprise their roles in this sequel. The film is scheduled to be released on October 15, 2021, a year after the previous one releases.
6. Playing with Fire (2019)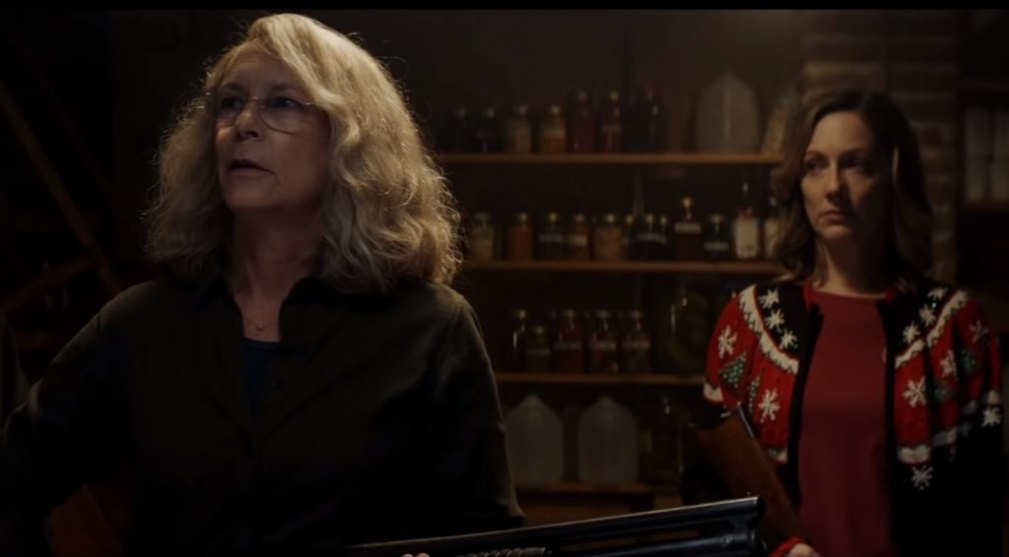 Andy Fickman's upcoming comedy 'Playing with Fire' stars some pretty big names such as John Cena, Keegan-Michael Key, John Leguizamo, Brianna Hildebrand, Dennis Haysbert, and Judy Greer. Greer is portraying Dr. Amy Hicks in the movie. This comedy film is based on a screenplay written by Dan Ewen and Matt Lieberman. It follows a crew of rugged firefighters who meet their match while trying to rescue three uncontrollable kids. Filming was concluded in March this year. Although originally 'Playing with Fire' was supposed to release on the 20th of March, 2020, later it was shifted for an early release in 2019 itself. The movie would hit the big screens on November 8, 2019.
5. Kidding (2018- )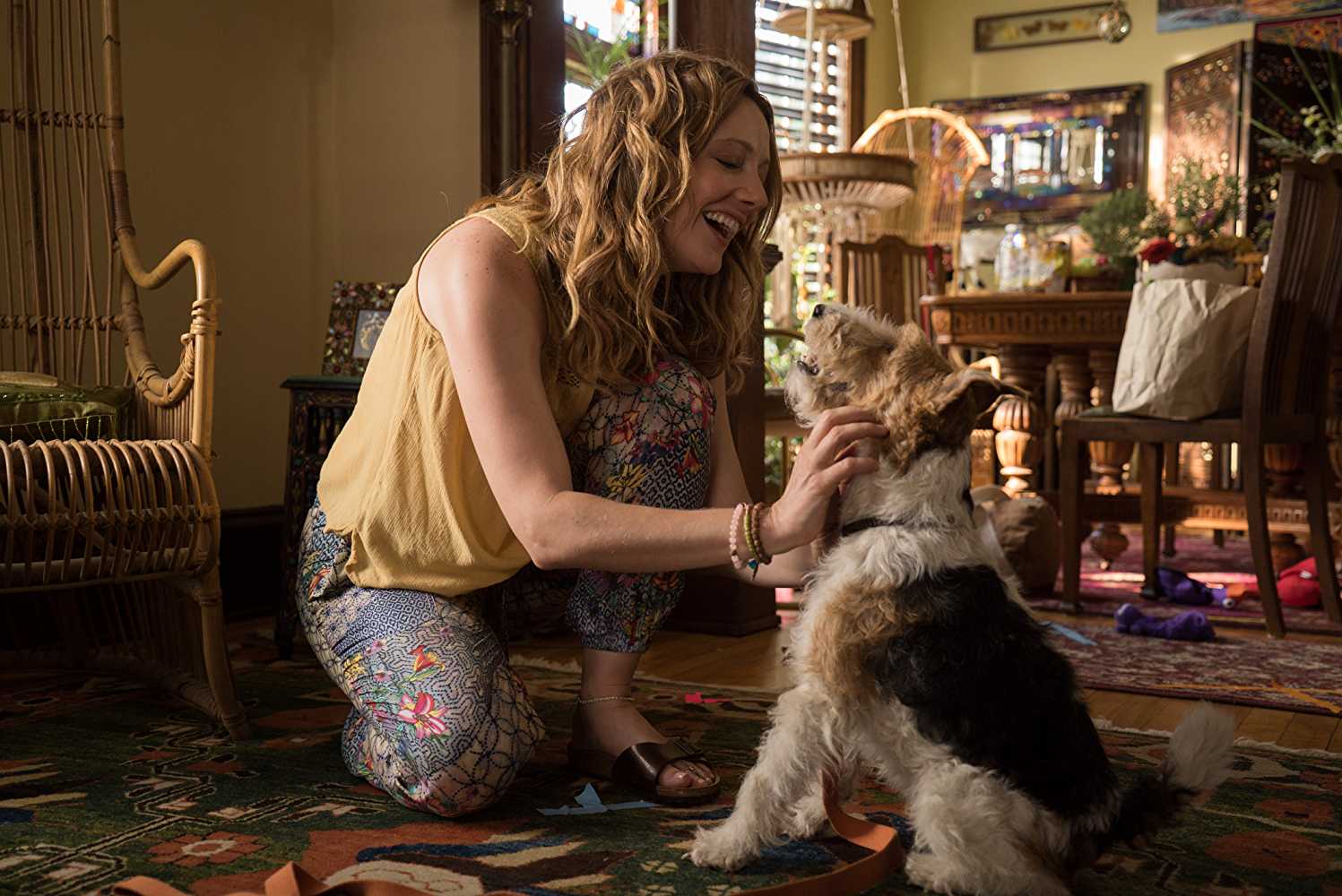 Dave Holstein's comedy-drama television series brought together the duo responsible for 'Eternal Sunshine of the Spotless Mind' (2004) – director and executive producer Michel Gondry and Jim Carrey. The cast of 'Kidding' boasts some well-known names such as Jim Carrey, Frank Langella, Judy Greer, Cole Allen, Juliet Morris, and Catherine Keener, among others. The series is primarily centered around the famous children's television anchor Mr. Pickles, or Jeff Piccirillo. Mr. Pickles hosts a multi-million-dollar branding empire. However, on the face of a personal tragedy, he struggles to keep his sanity intact as he watches his family fall apart. The first season of the series premiered on August 31, 2018, on the American network Showtime. The second season is all geared up to premiere on February 8, 2020.
4. Archer (2009- )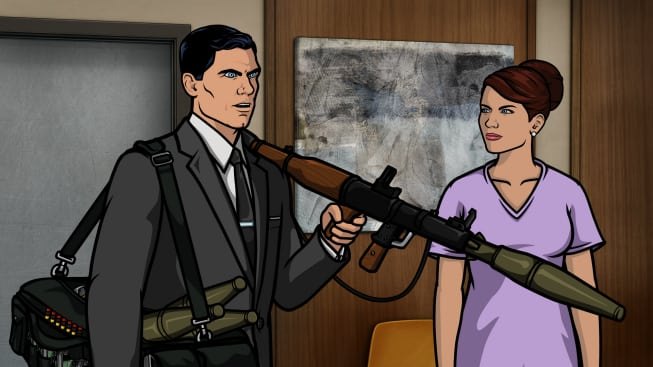 Adult animated sitcom 'Archer', created by Adam Reed, is coming up with a season 11 in 2020. The series revolves around the exploits of the titular character, who is a secret agent, and six of his colleagues. Their peculiarities and idiosyncrasies constitute an interesting part of the show. The first season premiered in 2009, on FX network, but in 2017, the series moved to FXX network. The series stars the voices of H. Jon Benjamin, Judy Greer, Amber Nash, Chris Parnell, Adam Reed, Aisha Tyler, Jessica Walter, Lucky Yates, and others. Over the decade, this long-running series has gained considerably favorable reviews. Let's hope the 2020 season keeps up the good work!
Read More: Upcoming Sandra Oh Movies
3. Family Guy (2002-)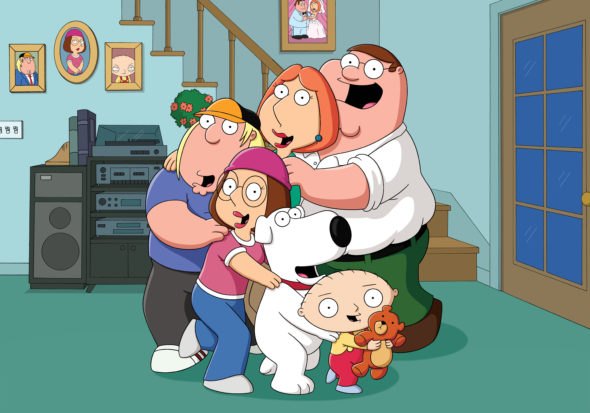 Popular American sitcom 'Family Guy' created by Seth MacFarlane is centered around a wacky dysfunctional family from a Rhode Island town. The entire series explores how the family tries to cope with their everyday lives as they keep on encountering one crazy situation after another. The show stars the voices of Seth MacFarlane, Alex Borstein, Seth Green, Lacey Chabert, Mila Kunis, Mike Henry, Judy Greer, and others. Fox renewed this widely acclaimed series for an eighteenth season on February 12, 2019, which will premiere on September 29, 2019, on Animation Domination.
Read More: Upcoming Anna Faris Movies
2. Buffaloed (2019)
Director Tanya Wexler's comedy-drama film 'Buffaloed' features Zoey Deutch, Judy Greer, Jai Courtney, Lusia Strus, Noah Reid, Jayne Eastwood, Jermaine Fowler, and others as part of the cast. Brian Sacca has written the script. The dark underworld of debt-collecting forms the backdrop of the film. It follows Peg Dahl, a homegrown hustler who is desperate to escape anyhow from Buffalo, New York. On April 27, 2019, the film premiered at the Tribeca Film Festival. However, no scheduled date has been announced as to when the film will hit the theatres.
Read More: Upcoming Kristen Bell Movies
1. Space Buddies (2019)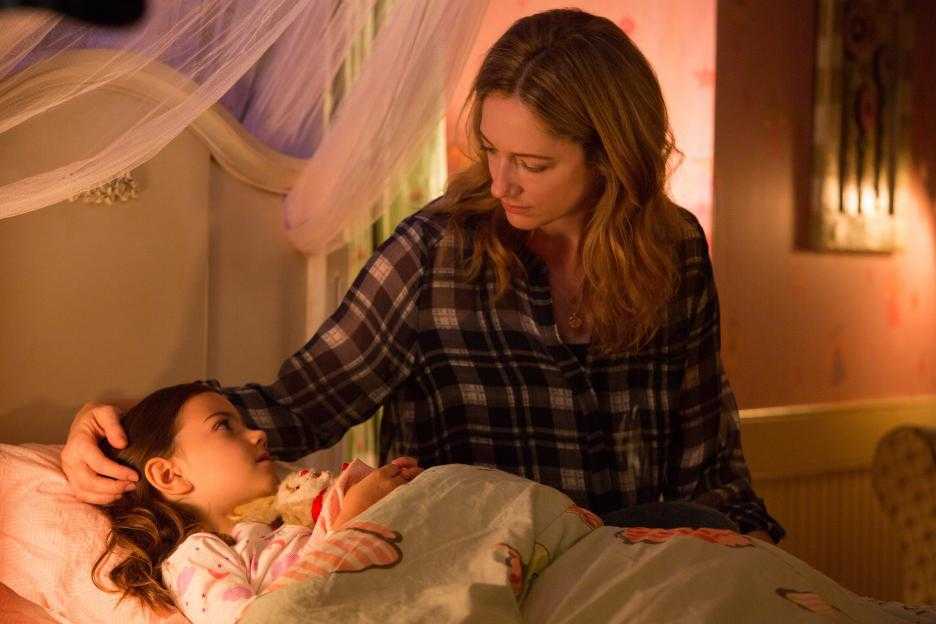 'Space Buddies' is a short American animated comedy film that chronicles the journey of a special team of astronauts to survive the voyage to Mars without losing their sanity. Matt Jenkins has written the script, with Ethan Shaftel directing the film. The cast consists of actors Judy Greer, Rob Riggle, Alex Feldman, and Ellen Wong among others. On April 26, 2019, 'Space Buddies' had its world premiere at the Tribeca Film Festival. But the film does not have a confirmed date for its theatrical release.
Read More: Upcoming Katherine Heigl Movies