Julia Louis-Dreyfus has a flair for awards and records. No other actress in the history of American television has built an impressive career playing unlikable characters like Louis-Dreyfus. For more than three decades, she has been around playing hilarious and self-absorbed women in movies and TV Shows. She became a household name after the popular HBO series, 'Veep,' in which Dreyfus plays the outspoken, narcissistic and needy politician Selina Mayer. The show has made Louis-Dreyfus one of the most celebrated television comedy actresses of our times.
Louis-Dreyfus emerged as a legendary figure not without a struggle in a male-dominated work environment. It took years for her to break out with plots with substance for her first breakthrough series, 'Seinfeld.' The role of Elaine made her a star. Her dream project, 'Downhill' took her four years as a producer before coming into fruition. Louis-Dreyfus has nine Screen Actors Guild Awards and a Golden Globe to her credit.
She shares a record with Cloris Leachman for the most Emmy Awards won by an actor, a total of 8 Emmys. While Elaine in 'Seinfeld,' and Christine Campbell in 'The New Adventures of Old Christinez,' earned her one Emmy each, the character of Selina Meyer in 'Veep' swept six Emmys for Louis-Dreyfus. She has also positioned herself as a cultural and political icon representing women in comedy. At this point, the question that might be circling your mind is what is the next Julia Louis-Dreyfus movie and TV show? Well, the good news is that we have a clear answer to that question. Here's the list of upcoming Julia Louis-Dreyfus films/TV shows scheduled to release in 2019 and 2020. We can only hope that the latest Julia Louis-Dreyfus movies would be as good as some of her recent ones.
3. Veep (2012 – Present)
As HBO's comedy series 'Veep' reaches its seventh and final season, Julia Louis-Dreyfus' Selina Meyer, the accidental president, has become an icon in the popular culture. Her politician is a rare blend of winner and loser traits with an extra coating of narcissist ego. Tony Hale plays her faithful bagman, Gary, who worships her. Meyer's incompetent aide Jonah Ryan, played by Timothy Simons, also returns in the final season. Inspired by the U.K. political comedy, 'The Thick of It.'
According to reports, Season 7 targets its searing gags at the lobbyists and power-hungry politicians. The series also put the indifferent society while there is a paradigm shift unfolds in national politics. Selina Meyer is running again this time. Her campaign focuses on 'New. Selina. Now.' With her longstanding loyalists remains by her side, Mayers is all set to hit hard against her opponents. Amy Brookheimer, played by Anna Chlumsky, and Ben Cafferty Kevin Dunn, reprise their roles as the showrunners.
Dan Egan, played by Reid Scott, and Kent Davison, played by Gary Cole, choose to stand with Meyer. The trump card of the season is Jonah Ryan, played by Timothy Simons, who's running for president. With all other show regulars finding their loyalties split between the two equally witty presidential candidates, season 7 heads to its grand finale.
2. Downhill (TBA)
Touted as her dream project, 'Downhill', which has been in development for quite some time now, finally starts rolling. Louis-Dreyfus is set to play an important role and is also producing the movie, which is a remake of a 2014 Swedish film, 'Force Majeure.' Reports suggest that 'Downhill' will closely follow the storyline of its Swedish original in which a family has a narrow escape from an oncoming avalanche. Even though they save their heads, the reaction of the father towards imminent danger raises concern among the family member. The movie is directed by Jim Rash and Nat Faxon, with Will Ferrell, Kristofer Hivju, Miranda Otto, and Zach Woods joining the cast list.
1. Onward (2020)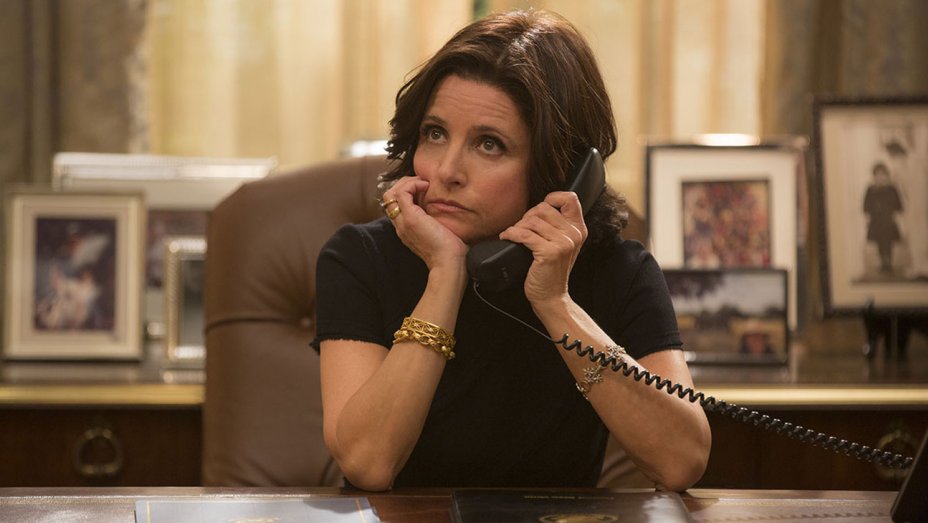 Julia Louis-Dreyfus joins the voice cast of the upcoming Pixar original animation comedy-adventure, 'Onward.' Tagged as a suburban fantasy by Pixar, 'Onward' follows two teenage elf brothers who embark on an adventurous journey in search of the last bit of magic left in the world after the unexpected death of their father. Other voice cast includes Chris Pratt, Tom Holland and Octavia Spencer. The movie is directed by Dan Scanlon, who is known for the 2013 movie, 'Monsters University.'
This is Scanlon's second collaboration with producer Kori Rae, who also produced 'Monsters University.' Holland and Pratt will most likely voice the two brothers, while all other character details are still kept under wraps. Director Scanlon reveals that the plot of the movie is inspired by his own childhood and relationship with his brother. He lost his father when Scanlon was just one and his brother was three, and both were raised by family members in Michigan after the tragedy. When asked about the role Louis-Dreyfus, he said, "she brings a warmth and loving side to her character. We're especially excited about the depth as well as humor that she brings to her character." The movie marks Pixar's next original movie after 'Coco' in 2016. 'Onward' is scheduled to hit theaters on March 6, 2020.
Read More: Upcoming Christina Hendricks Movies