Julia O'Hara Stiles, or Julia Stiles, is an American actress. Stiles, who was born and raised in New York City, got into acting at the age of 11. She made her debut as Erica Dansby in the television series 'Ghostwriter'. Julia Stiles' first film role was in 'I Love You, I Love You Not'. Stiles went on to have minor roles in films like 'The Devil's Own' and M. Night Shyamalan's 'Wide Awake'. She followed this up by playing the lead in a thriller titled 'Wicked'. In the movie, she plays the role of a teenage daughter who murdered her mother in order to have her father all to herself.
Julia Stiles went on to star alongside Heath Ledger in '10 Things I Hate About You', an adaptation of Shakespeare's 'The Taming of the Shrew'. Her performance was critically praised. However, her very next performance in 'Down to You' was not too well received. Not one to give up, Stiles appeared in two other adaptations of Shakespeare including 'Hamlet' and 'O', a modern-day retelling of 'Othello'. Though all these roles played a crucial part in building Stiles' career, most of us know her from the 'Bourne' series where she plays the role of a Treadstone operative. Over the films, her role was largely expanded. In between the 'Bourne' movies, she appeared in films like 'The Mona Lisa Smile' and a remake of 'The Omen', alongside Liev Schreiber.
Apart from films, Stiles is known for her appearance in television shows, like 'Dexter'. The series follows a blood splatter analyst working for Miami Metro police, who is also a serial killer with a moral code. Stiles appears in one of the seasons as Lumen Pierce, a girl who teams up with Dexter to take down a dangerous sex ring. Some of her other appearances have been in 'Blue', a web series, and 'Silver Linings Playbook', which won her a nomination for the Screen Actors Guild Award. Considering that she has received high praise for her acting skills and likes to keep herself busy, you must be wondering what is the next Julia Stiles movie or TV show? Well, here's the list of upcoming Julia Stiles films and TV shows scheduled to release in 2019 and 2020. We can only hope that the latest Julia Stiles movies would be as good as some of her recent ones.
2. Hustlers (2019)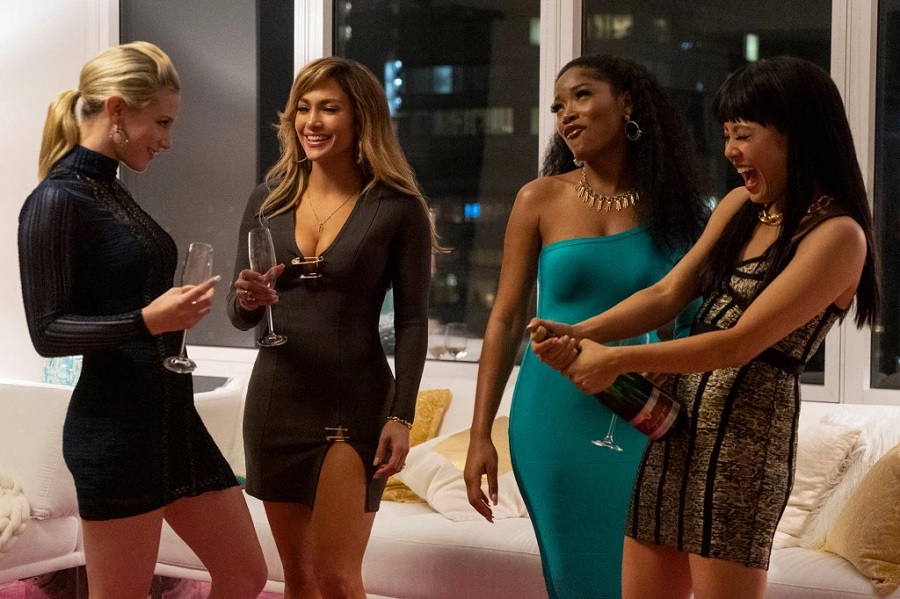 'Hustlers' is an upcoming comedy-crime drama that is set to release on September 13, 2019. It tells the story of a group of strippers who come together to turn the tables on their Wall Street clients. Operating out of New York, the strippers are led by a single mother who harbors ambitions of a better life. When the financial crisis in the late 2000s causes the sex industry to bottom out, the employees of the strip club decide to embezzle money from the stock traders and CEOs who visit their clubs.
The movie is based on a New York magazine article by Jessica Pressler titled, 'The Hustlers at Scores'. While these women carry out their schemes to lie, cheat and hustle, a journalist interviews one of the ringleaders to try and figure out where the operation went wrong. Julia Stiles appears in the role of Elizabeth, the journalist who is trying to write an article describing the scam.
1. The God Committee (TBA)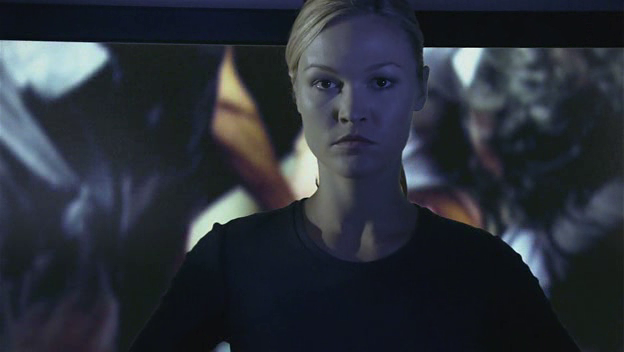 'The God Committee' is an upcoming thriller with a highly intriguing story wherein medicine, money, and morality collide. A New York hospital has to make the decision about which of the three patients will receive a heart that has suddenly become available. The decision falls to the organ transplant committee that has been referred to in the movie's title. Not much else is known at this point except for the fact that there will be two timelines. In one, the committee has an hour to decide about who gets the heart and in the second timeline, which takes place six years later, the impact of that decision is explored. Kelsey Grammer and Julia Stiles are starring in the movie and we are sure Stiles will deliver an unforgettable performance.
ALREADY RELEASED:
Riviera (2017-)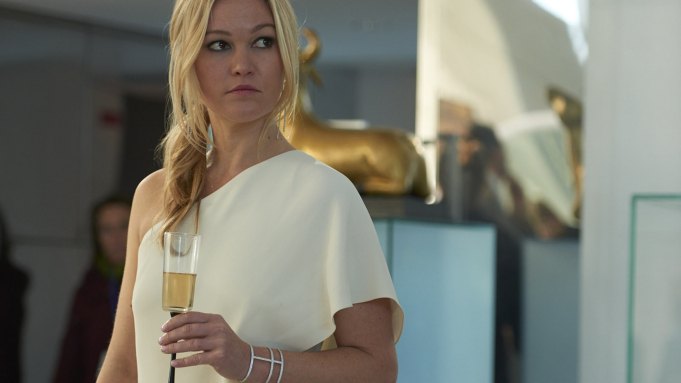 Let us start off with one of Julia Stiles' popular appearances, which takes place in the drama thriller titled 'Riviera'. The basic premise is about a woman who discovers that her family's lavish lifestyle is funded by blood and seeks to protect herself and her loved ones. Set in the French Riviera, the show focuses on Georgina Clios, an American art curator, whose life turns upside down when her husband, Constantine, dies in a yacht accident. Soon, Georgina becomes enmeshed in a life of crime, lies, and double-dealing, when she seeks to unravel the truth of her husband's death.
Julia Stiles appears in the role of Georgina Clios, an American art curator and Constantine's second wife. Stiles has said that the fact that Georgina stays back after her husband's murder shows that she has a backbone. She refuses to get on a plane and start a life elsewhere. She is not just invested in the truth but also refuses to accept outright that she could have been duped by the others. Most importantly, she cares about the artwork she has amassed and wishes to stay back, not for the money and comforts, but to get to the bottom of the matter. The show makers who are involved have commented that Georgina is almost fashioned like a female Michael Corleone and Julia Stiles' performance definitely deserves high praise.
Read More: Upcoming Lili Reinhart Movies