Juliette Lewis is the daughter of actor Geoffrey Lewis. She made her acting debut with an uncredited role in her father's movie, 'Bronco Billy.' Lewis then appeared in television shows like 'The Wonder Years' and 'National Lampoon's Christmas Vacation,' in small roles. Her first major breakthrough came with the role of Danielle Bowden in Martin Scorsese's remake of 'Cape Fear' in 1991. Her stunning portrayal of a teen schoolgirl earned her nominations for Golden Globe and Academy Award for Best Supporting Actress. The movie also brought international acclaim for the young actress.
The success paved the way for more high-profile projects like Woody Allen's 'Husbands and Wives,' Peter Medak's 'Romeo Is Bleeding,' 'Kalifornia' opposite Brad Pitt, and 'What's Eating Gilbert Grape' alongside Leonardo DiCaprio and Johnny Depp. Her portrayal of the character Mallory Knox in Oliver Stone's 1994 film 'Natural Born Killers' cemented her reputation as a rising star in Hollywood. In the 1995 musical 'Strange Days,' Lewis played the role of a rock singer. She recorded two songs for the movie cover along with songwriter PJ Harvey. Her other major titles include 'Starsky & Hutch' and 'Renegade,' alongside Vincent Cassel.
Lewis has also performed various roles on stage and on television. Her performance in Showtime's 'My Louisiana Sky' earned her an Emmy nomination. The 2003 movie 'Old School' and the 2009 Drew Barrymore flick 'Whip It' made her a favorite among critics. Her major titles on television include HBO's 'Hysterical Blindness,' 'The Firm' and 'Secrets and Lies.' Lewis played the role of detective Andrea Cornell in the ABC series 'Secrets and Lies,' which went on to become a hit and earned her a new generation of fans among television viewers. So now you might be wondering what is the next Juliette Lewis movie or TV show? Well, here's the list of upcoming Juliette Lewis films and TV show scheduled to release in the near future. We can only hope that the new Juliette Lewis performances would be as good as some of her recent ones.
7. A Million Little Pieces (2019)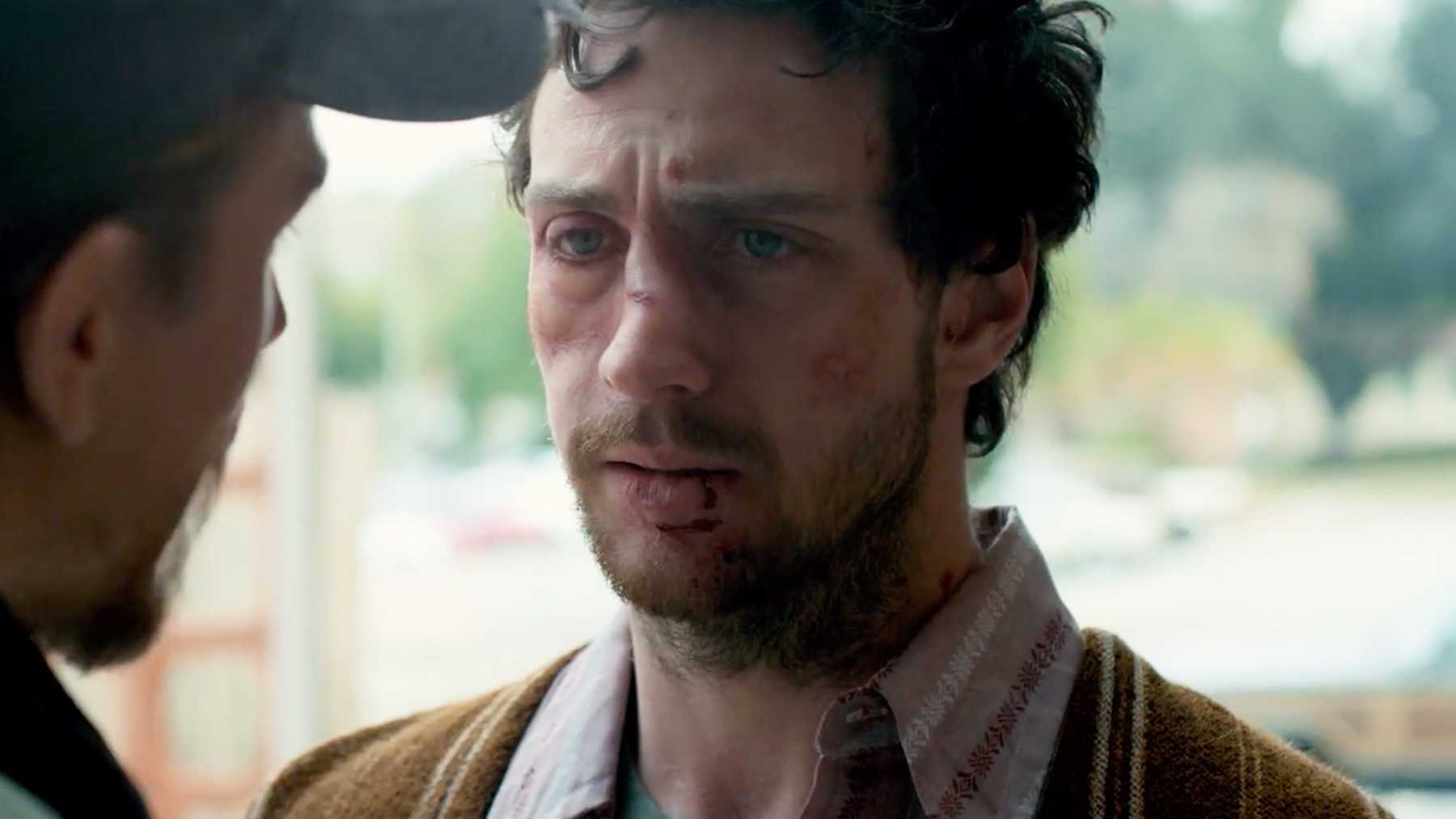 'A Million Little Pieces ' is a drama film that has been helmed by Sam Taylor-Johnson. Based on a book by James Frey, the script has been written by Sam and Aaron Taylor-Johnson. The latter also acts in the movie.
The story is a touching tale of addiction, recovery, and getting one's life back on track. Following a drug-related fall, Frey's brother puts him in a rehab center. Going through one of the lowest points of his life, Frey has to battle the demons of addiction. Luckily, he makes new friends at the rehab center who go on to influence him in their own ways. Among the many colorful characters he meets, is a mob boss, who actually becomes the subject matter of another of Frey's books. He also meets a woman and starts to fall in love with her, despite it being against the rules of the rehab center.
However, soon things start to spiral apart for him, and he might have lost control if not for the woman's love and support. Once Frey is out of the rough patch, he promises never to do drugs again. The movie is a stunning tale of a man's psyche heading towards healing. The cast is stellar, including Billy Bob Thornton. The movie is slated to release on December 6, 2019.
6. Mayday (2020)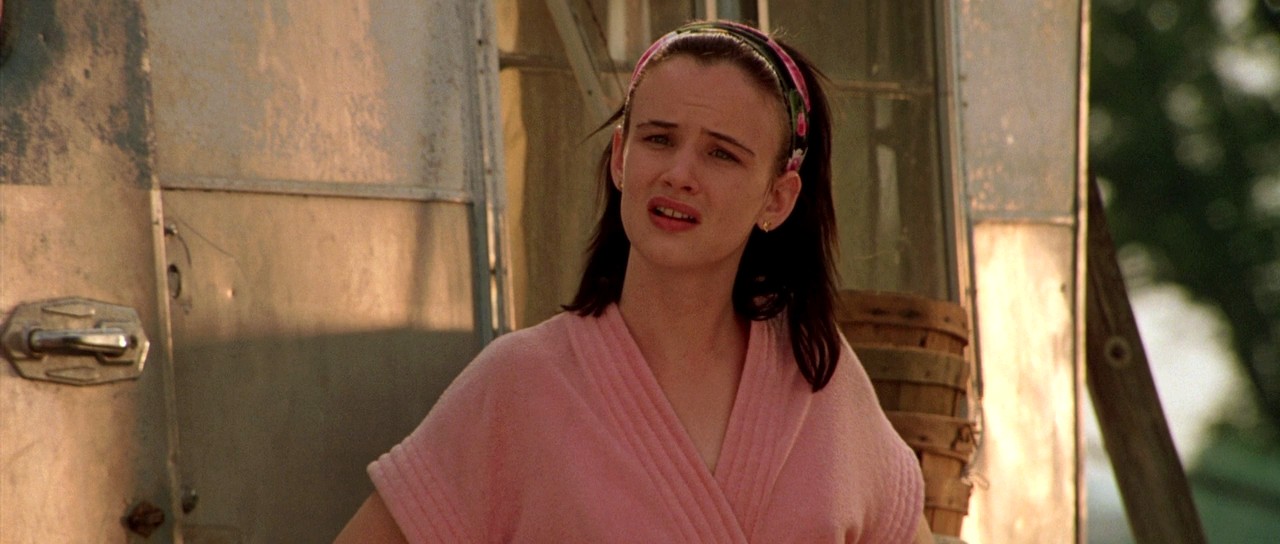 'Mayday' is an upcoming drama that is being helmed by Karen Cinorre, who is also the writer. The story follows a young woman who finds herself transported to a dreamlike and dangerous land. She finds her agency here and begins to get involved in some exciting adventures. As the woman joins up a team of female soldiers, she finds herself plunged into a never-ending war, taking place along a rugged coast.
She starts to find this new life exhilarating enough, but engaging in war and actually taking someone's life are two very different things. The woman realizes that she is not a killer, which is something her new comrades want her to be. With this realization about her being, comes the realization that she should make use of her newfound powers in order to make her way back to the old life.
Juliette Lewis appears in the role of June in the female-driven action movie, and the veteran actress will be looking to stand out by delivering a stellar performance.
5. Yellowjackets (2020-)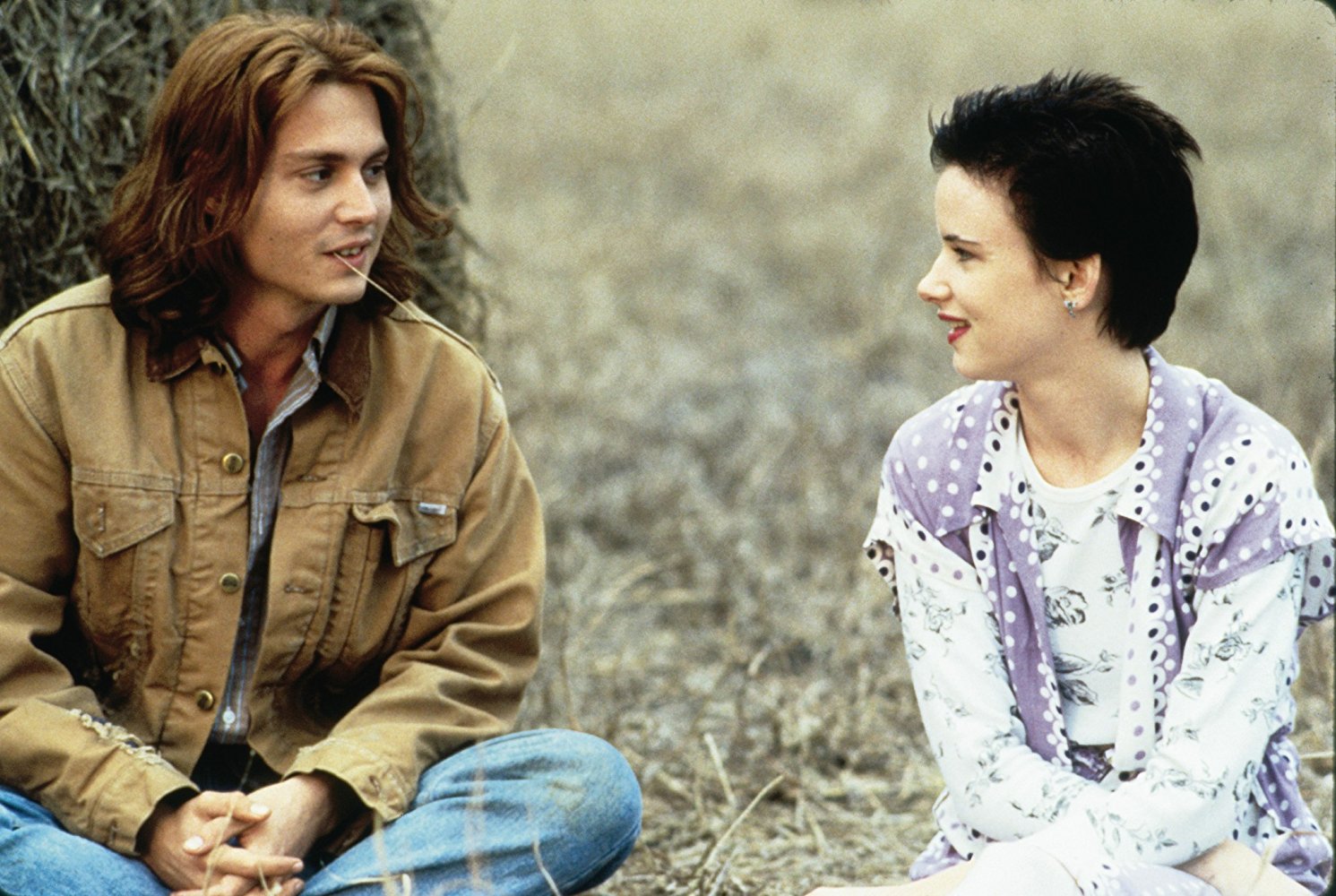 'Yellowjackets' is an upcoming drama series, that is part 'Lord of the Flies' and part 'Battle Royale'. If you are familiar with these works, you will know the direction the plot will head towards. The premise is basically about a group of talented high school soccer players who become the lucky or unlucky survivors of a plane crash in the Ontario wilderness.
The series has been described as a survival thriller that incorporates elements of horror. As the girls try to make their way back, they realize that the cohesion between the team is slipping. Soon enough, the signs of humanity devolve into animalistic behavior including cannibalism. The team is broken up into warring clans and everything goes for a toss. Showtime is supposed to air the series, which will also look at their lives in the future, 25 years down the line, and how they reconcile with the events that took place in the forest.
An executive for Showtime commented, "'Yellowjackets' is a fascinating, genre-spanning story that will resonate with viewers young and old. With a background helming projects that visit the places of both our wildest dreams and worst nightmares, Karyn is the perfect director to bring Ashley and Bart's wonderful script to life." Lewis appears in the role of Natalie, though not much else is known about her character at the moment.
4. I Know This Much is True (2020- )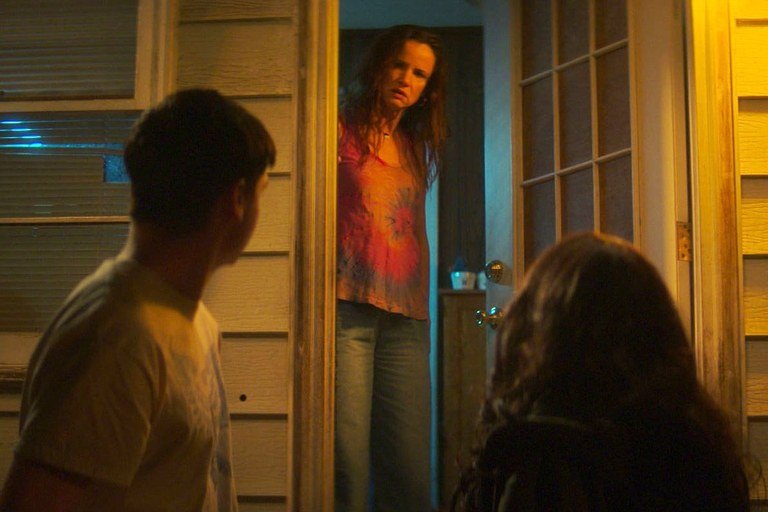 The long-gestating drama series 'I Know This Much is True' is based on the 1998 novel of the same name by Wally Lamb. The plot revolves around the twin brothers Dominick and Thomas Birdsey (played by Mark Ruffalo), who battle with the harsh realities of social life in 20th century America.
One of the brothers suffers from paranoid schizophrenia. The series is touted as an epic story of betrayal, sacrifice, and forgiveness, according to a report by The Wrap. Lewis plays the role of Nedra Frank, who is a self-absorbed grad student hired by Dominick to take care of his brother. The other cast includes Melissa Leo, Rosie O'Donnell, Archie Panjabi, Imogen Poots, and Kathryn Hahn.
The six-episode series is created and executive produced by Mark Ruffalo. Derek Cianfrance, who is known for 'Blue Valentine' and 'The Light Between Oceans', serves as the writer and director. 'I Know This Much is True' will air on HBO in 2020.
3. Breaking News in Yuba County (2020)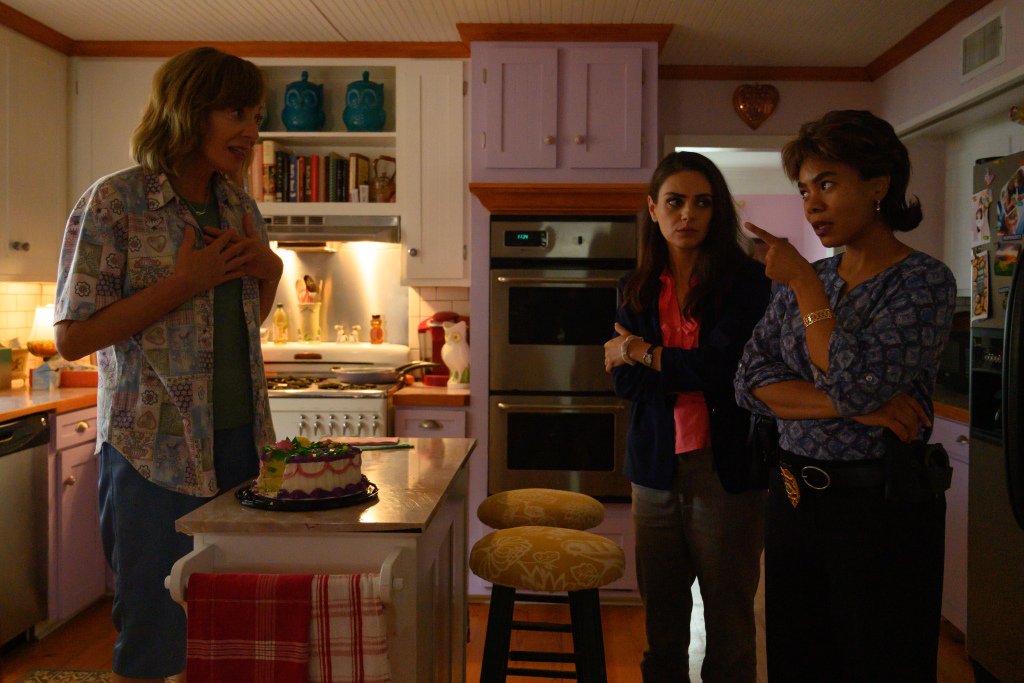 Juliette Lewis joins the all-star cast of the upcoming comedy-drama 'Breaking News in Yuba County.' The plot revolves around a woman clerk (played by Allison Janney), who is bored extremely bored with her life. When she learns one day that her husband is cheating on her, she catches him with his lover red-handed. But the shock causes the man a massive heart attack that kills him. Janney's character decides to use her husband's death to bring a change to her monotonous clerical life. She secretly buries his body and manipulates an image for herself as a grieving wife abandoned by her husband. For the outside world, her husband has gone missing under mysterious circumstances.
However, her plot is soon infiltrated by cops and ruthless criminals. Moreover, she has to hide the secret from her nosy half-sister (played by Mila Kunis), a local news reporter who tails her for a scoop and the keen-eyed police detective (played by Regina Hall). The other cast members include Awkwafina, Samira Wiley, Bridget Everett, Jimmi Simpson, Keong Sim, Ellen Barkin, and Wanda Sykes. More details of Lewis' character are under tight wraps. The movie is directed by Tate Taylor from a screenplay by Amanda Idoko.
Read More: Upcoming Lisa Kudrow Movies
2. Supreme Ruler (TBA)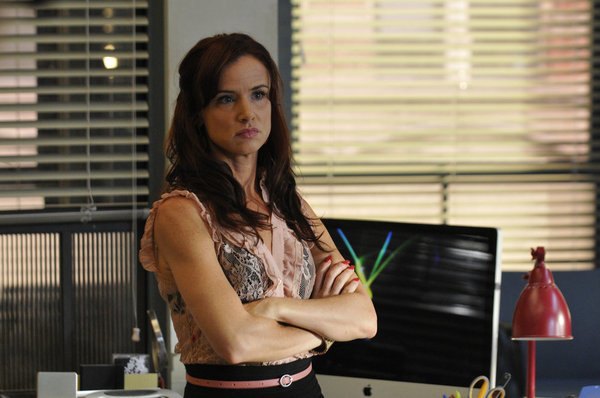 Juliette Lewis will be seen alongside Garret Dillahunt in the upcoming indie drama 'Supreme Leader.' The movie centers on a small-town businessman Steve Loomis (played by Dillahunt) and his dream to become the 'supreme ruler' of his local Buffalo Lodge. But his life turns upside down when the alcoholic and womanizer member of the lodge, Hank, challenges him. Now, both the rivals have to travel to the Buffalo National Convention in Chicago and gain the support of the organization's top leadership in order to win the battle. But Steve's life turns on its head once again when he meets Nancy (played by Lewis), who is an established supreme leader of the lodge.
The other cast includes Brian Geraghty, who is known for 'The Hurt Locker,' and Marina Squerciati of 'Chicago P.D.' 'Supreme Ruler' is directed by Duane Edwards from a screenplay by Frederick Mensch. Seth Needle executive produces the movie for Screen Media. No release date has been attached to the movie yet.
Read More: Upcoming Kaitlyn Dever Movies
1. Untitled Juliette Lewis Rock Documentary (TBA)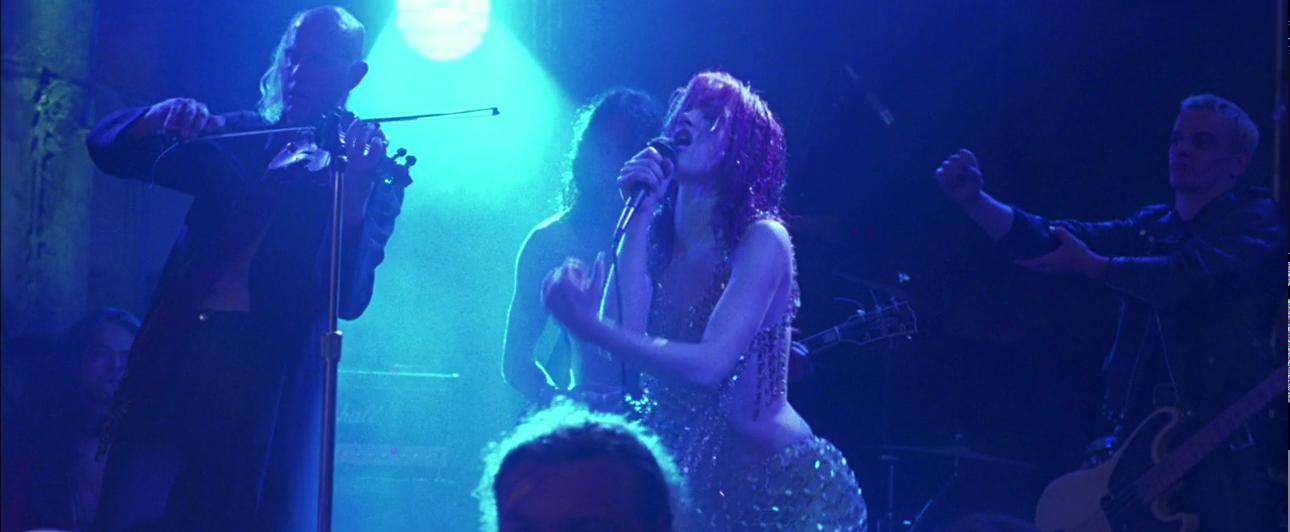 This untitled documentary tells the curious story of Juliette Lewis as a rock singer in real-life. The film features her as a different person who re-invents her career as a rock star. She documents her new life as a rock singer through concerts, conversations, photos, songs, and monologues. The project is still under production. The actress hasn't revealed any more details about the secret project. No release date has been attached to the documentary yet.
Read More: Upcoming Allison Williams Movies
ALREADY RELEASED
Ma (2019)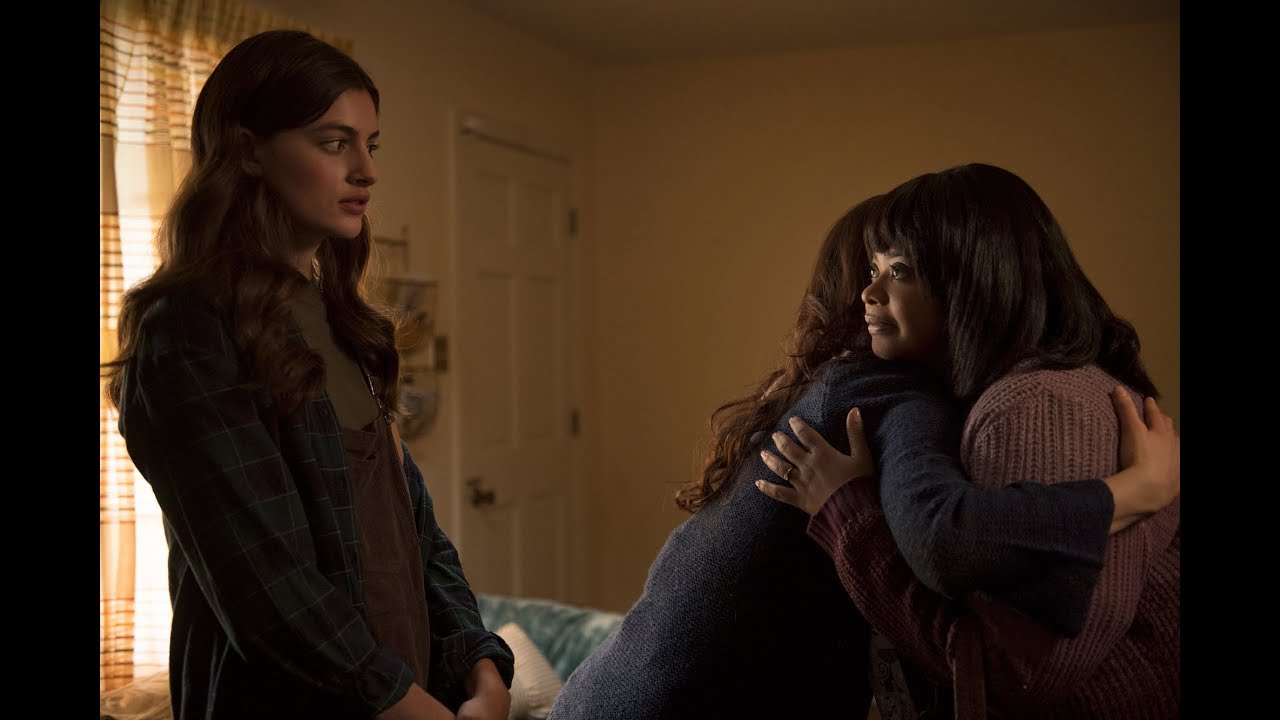 Juliette Lewis plays the role of Erica in the psychological thriller 'Ma.' The plot revolves around Sue Ann 'Ma' (played by Octavia Spencer), who is a lonely veterinary aide in the small town. She befriends the new teenager in town, Maggie, played by Diana Silvers. Maggie and her friends find Ma's basement as a perfect hangout for a booze party. But as the party progresses, everything turns on its head for the students.
Soon, the party turns into an absolute nightmare. Lewis plays Maggie's mother Erica. The other cast members include Luke Evans, McKaley Miller, Missi Pyle, and Corey Fogelmanis. The movie is directed by Tate Taylor from a screenplay he co-wrote with Scotty Landes. 'Ma' released on May 31, 2019.